My name is Robert Machuga and currently I am a creative director living and working at an ad agency in New York City. While I was attending the Hartford Art School in Hartford, Connecticut I was given the task of conceptualizing and creating a board game. While researching the project I surrounded myself with the classic board games of my childhood and due to the memories they brought back I decided that I wanted to create something very family friendly.
The concept I developed out of that research is a family 'taco night' game titled 'Burrito Bulge'. My end goal was to create a game that looked unique, would be simple to play with your family as well as give myself an opportunity to emphasize craft in visual design.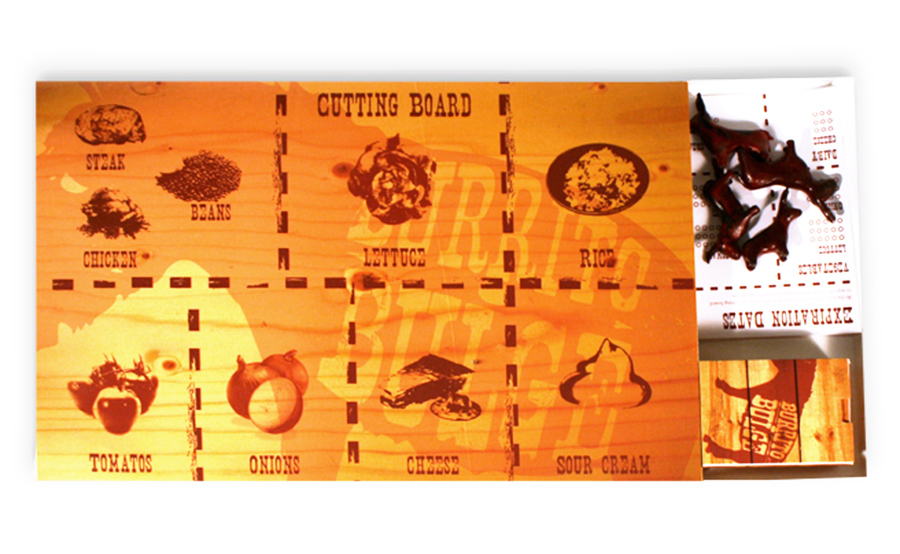 The game play is relatively simple. Each player is given a cutting board, which they must fill with specific ingredients they collect by visiting different locations on the board. Each location has a set of cards specific to it, which contain ingredients, setbacks and advantages. Each ingredient collected only has the shelf life of a set number of turns (dice rolls). Once you fill your cutting board with all of the necessary ingredients you must return back to the tortilla in the center of the board before your ingredients expire. The first player to make it back to the center before any ingredients expire wins the game!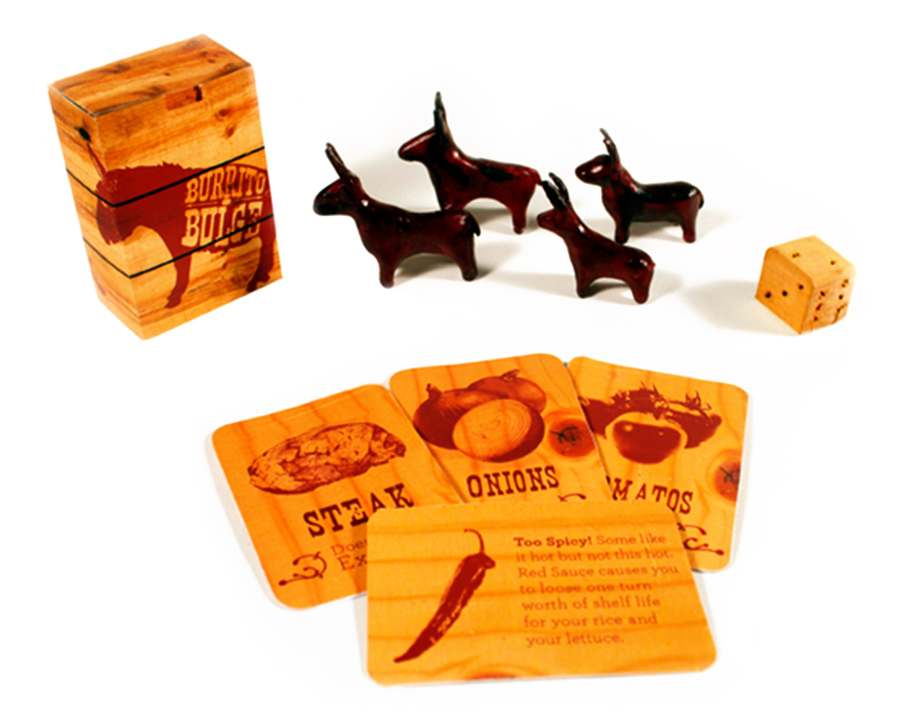 With the look of this game I really wanted to achieve a hand crafted feel. Since I was only responsible for making one prototype there were a lot of opportunities to do so in each detail.
I sculpted and painted each piece out of clay, letting only the variation in size define each player, attempting to tie this back to the idea of a family moving around the board.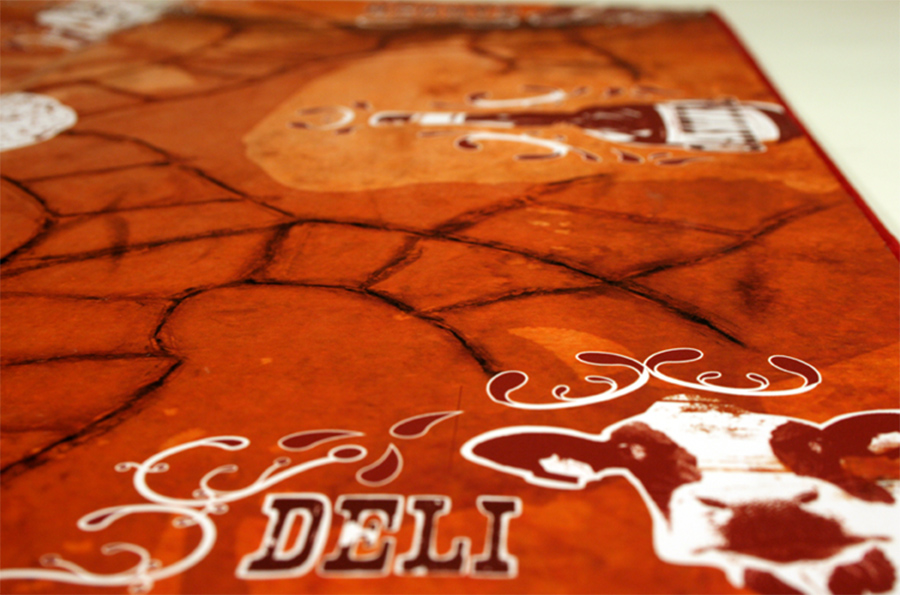 The game board was carved and photographed out of a very textural piece of wood that I then edited to add the locations and graphic elements. Also, the dice were whittled out of the same block wood the board was carved from.
I intentionally warped and modified the little bit of text that is present in the game, letting the imperfections add to the hand made aesthetic.
I really enjoyed working on this game, as I was able to fit a few different creative pursuits into this project. The outcome was a game that I was able to enjoy playing with my family a few times and a great conversation portfolio piece when I was first hunting for a job.

Did you like this story? Please share or comment. Go to this page to submit a story yourself. Subscribe to our online magazine here!