I am Anjali Dsouza, a graphic designer and illustrator from Bengaluru, India. I am a graduate in Visual arts and a Post Graduate in Graphic Design. I have been working and freelancing in the field of design for over 4 years now. I currently work in a design agency, where I am a graphic designer and illustrator.
Indian folk art and culture have always been an inspiration to me. So as my graduation project I had chosen to use Indian folk art to revamp board games and playing cards. Apart from educating and creating awareness, this project also aims at designing simple and compact packaging for the games.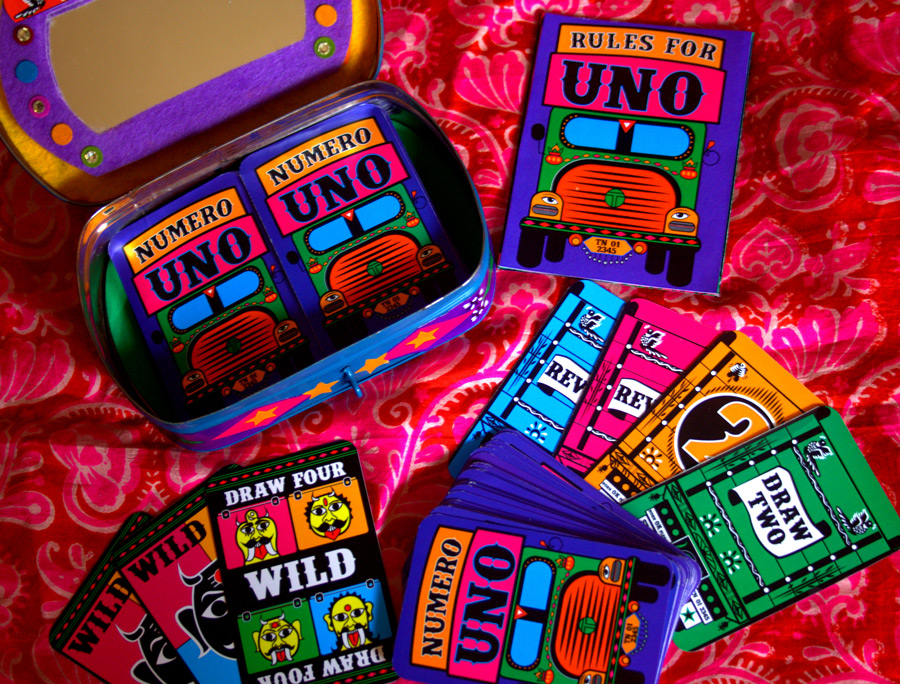 In today's era of computer games, children have lost interest in playing board games that were once a part of our Indian tradition. A means of learning and skill building, board games and playing cards were an opportunity for the family to spend time together and bond. The aim of my project was to revive this tradition amongst the younger generation and educate them about the diverse forms of Indian folk art.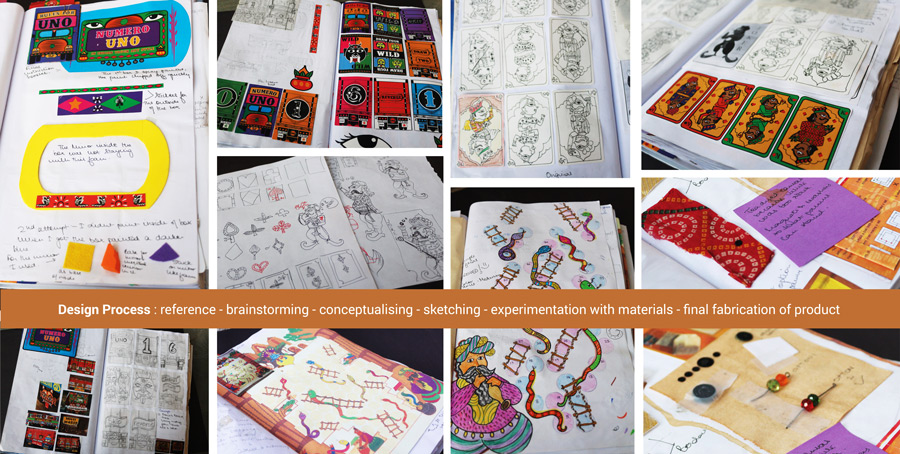 Keeping in mind that the design process is very important, my starting point was a detailed reference of the existing market for Indian traditional board games and playing cards as well as research of the existing companies who were already working towards revamping and revival. The next step was to choose an appropriate folk art for each game, source samples and create multiple prototypes to finalize on substrate and execution style.
The project consisted of 3 board games—Snakes and Ladders, Nine Men's Morris and Ludo, which had their origin in India and have been adapted by the western world. Apart from the board games I also redesigned a set of playing cards and UNO cards.
Snakes and Ladders
Paramapada Sopanam meaning "path to the highest place" is the traditional version of Snakes and Ladders. The game is based on the concept of the story of life where man has to brave his vices, represented by snakes and climb ladders which depict the virtues, to attain salvation. The folk art used for this game is known as Gond, which is a tribe that hails from Madhya Pradesh, India. The layout of the game is inspired by the plan of the Lakshman temple in Madhya Pradesh. The 100 mark of the game is placed at the feet of a Gond illustrated version of a Hindu God, to symbolize victory. The pawns for the game resemble brass temple bells and are topped with quilled colored paper to differentiate players. Instead of dice, cowrie shells are used. The illustration was done with mixed media—color pencils, pen and poster paint. The final prototype was printed on canvas to resemble a scroll and rolled to fit into a compact jute pouch with a smaller pouch for the pawns and cowrie shells.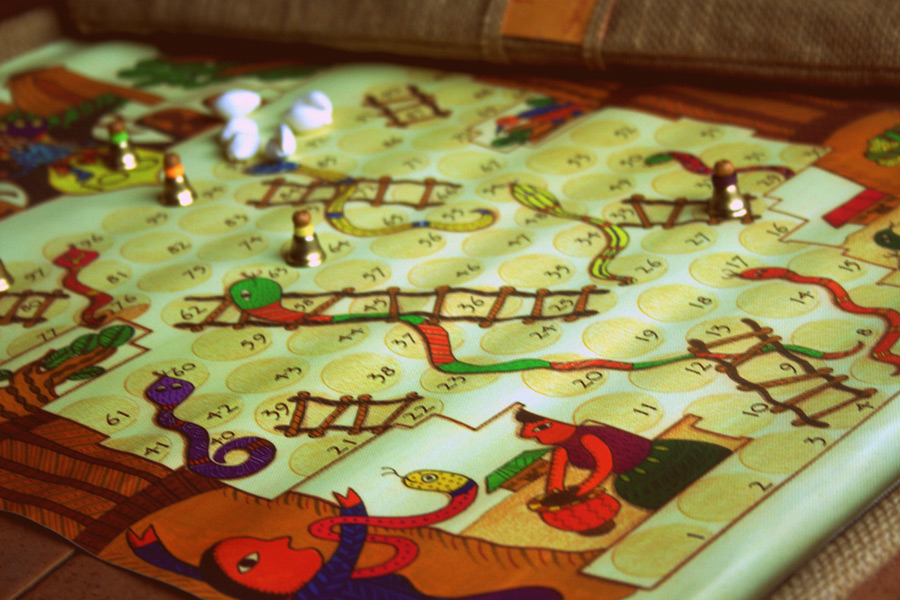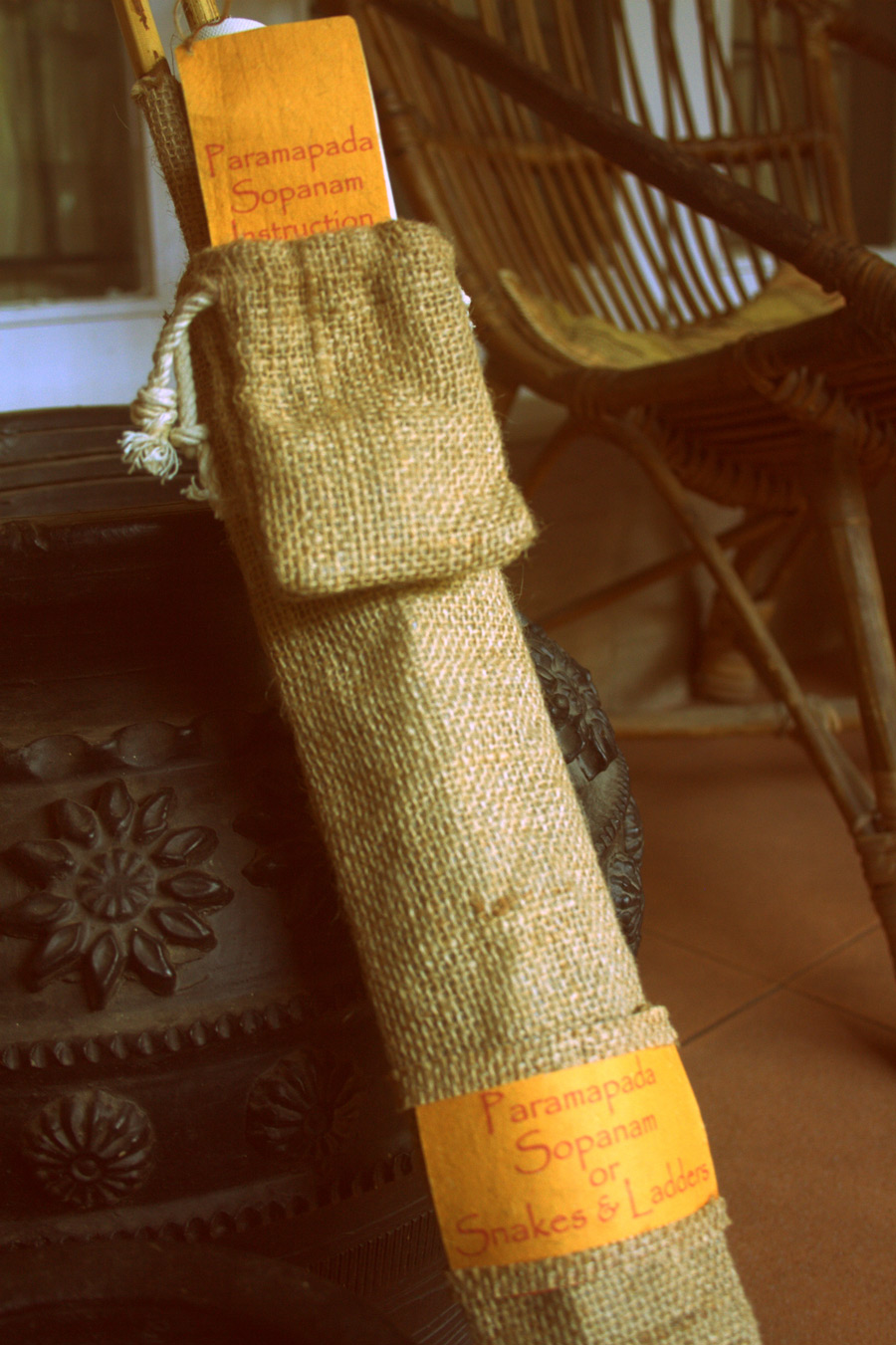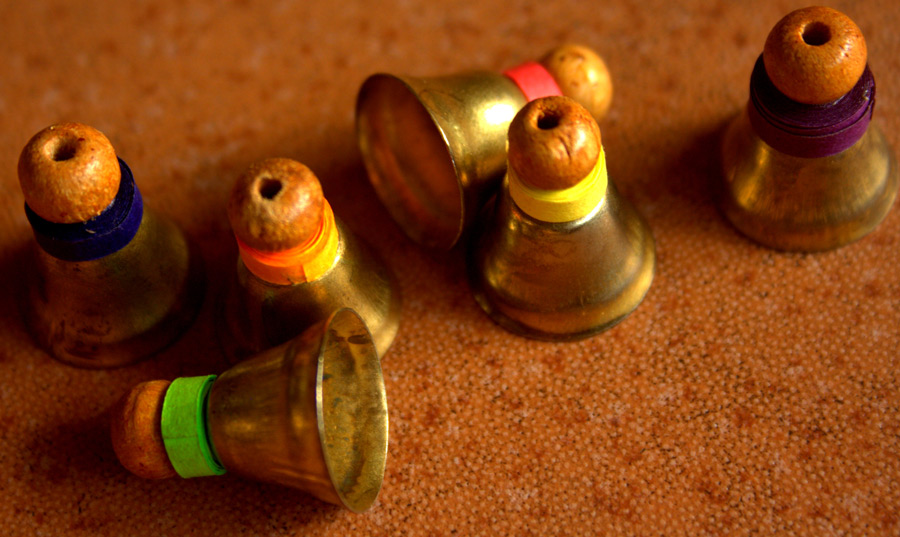 Nine Men's Morris
For the game Navakankari (nine pebbles) or Nine Men's Morris, the oldest and finest crafts of appliqué work and Bandhini (tie dye technique) from Gujarat were taken as inspiration. The base of the game is a hand woven bamboo mat on which a square piece of tea dyed canvas is fixed and bordered with hand-dyed Bandhini and golden ribbon. The layout of the game is formed with red, yellow, green felt and black bindis of two sizes. For the pawns, silver conical pieces, topped with beads, nine of each color were fabricated, inspired from the Gujarati silver jewelry. Below each black bindi is a circular magnet which holds the pawns in place as each of the pawns have a metal piece inside them. The mat is foldable and easy to carry around, held together by a Bandhini sash that stores the pawns and rule book.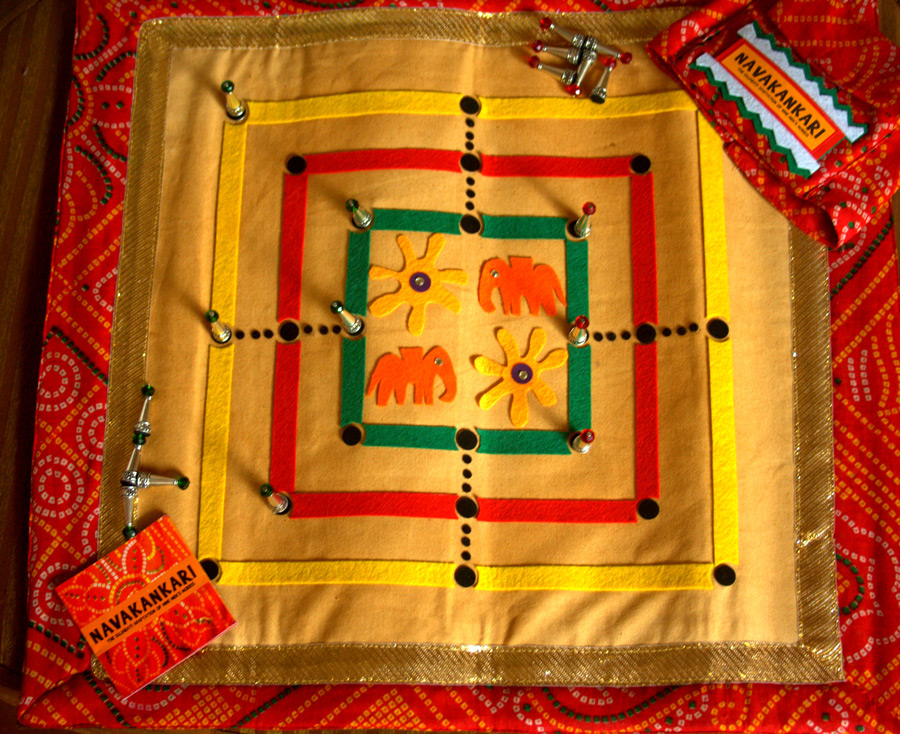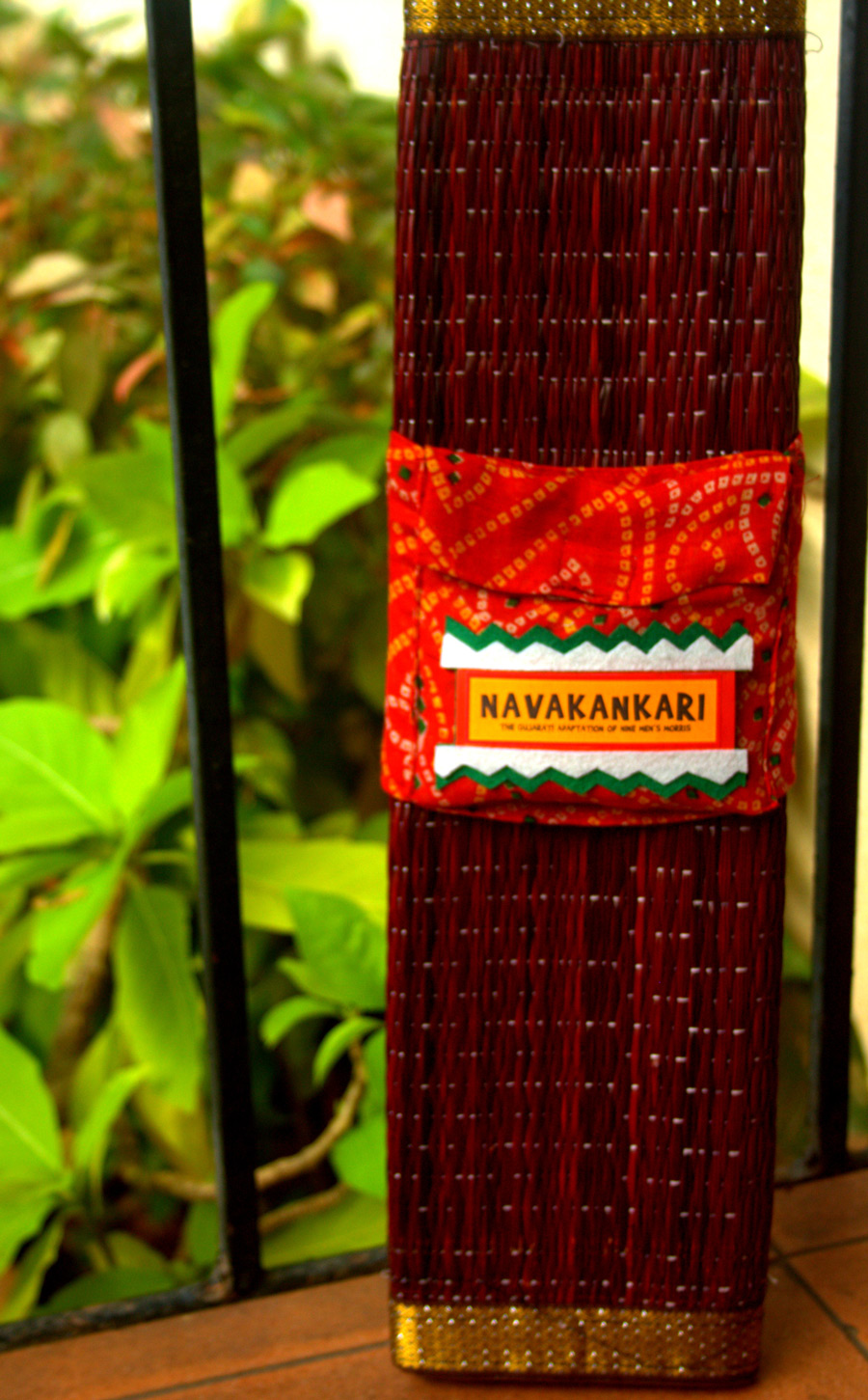 Ludo
The third game is Pachisi or Ludo, a game played on a large scale in the time of Kind Akbar. This game is based on the concept of reincarnation. The design inspiration was taken from the toy art of the four South Indian states—Karnataka, Tamil Nadu, Kerala and Andhra Pradesh. The technique of paper layering was used to create the layout of the game. For the pawns, door knobs topped with bindis of red, yellow, blue and green were used. The wooden knobs were used to symbolize minimalistic human figures and the lathe turned toys of Karnataka. The game is printed on canvas and made up of two arms that can be separated and rolled when packed up and stuck together by velcro when playing the game. The six cowrie shells act as dice. A bamboo woven box with a handle holds all the elements.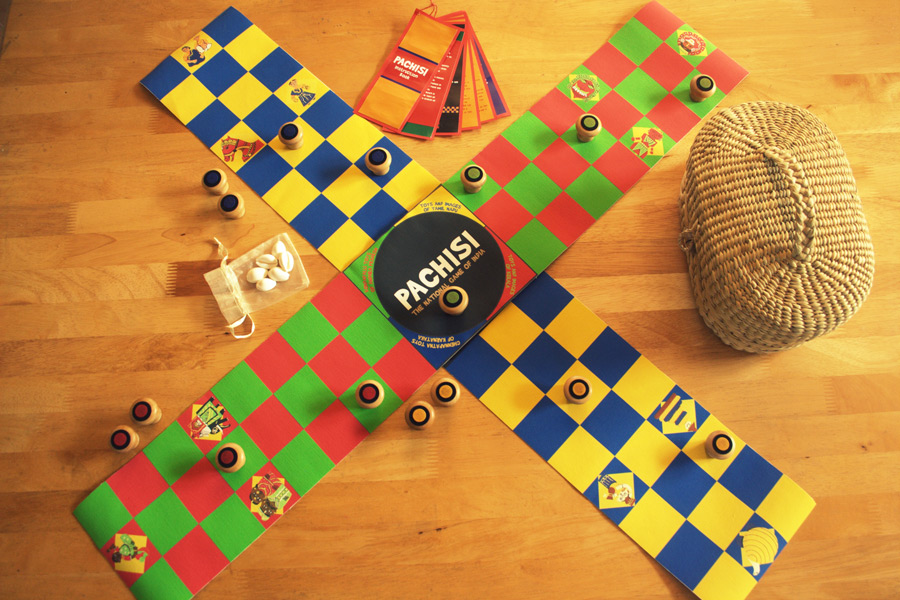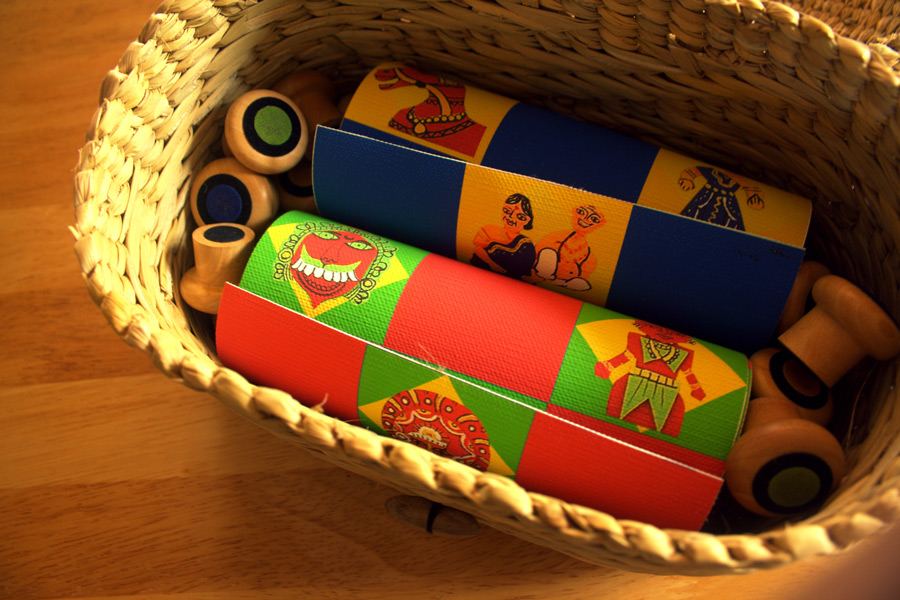 Playing cards
Apart from the board games, the playing cards that I had designed were inspired from the Phad folk art of Rajasthan. I used computer generated illustration to create these cards. Each suit of King, Queen and Jack tell a story about the various activities of the royalty in Indian history, i.e gambling, romance, war and revelry. The joker is dressed in Rajasthani attire and has comical features like an Indian jester. Indigo and orange are used for the spades and clubs and green and red for the hearts and diamonds. The background for all cards is saffron, a prominent color used in Phad folk art. The vivid hues, bold black lines and quirky illustrations transform the regular playing cards to a more appealing deck.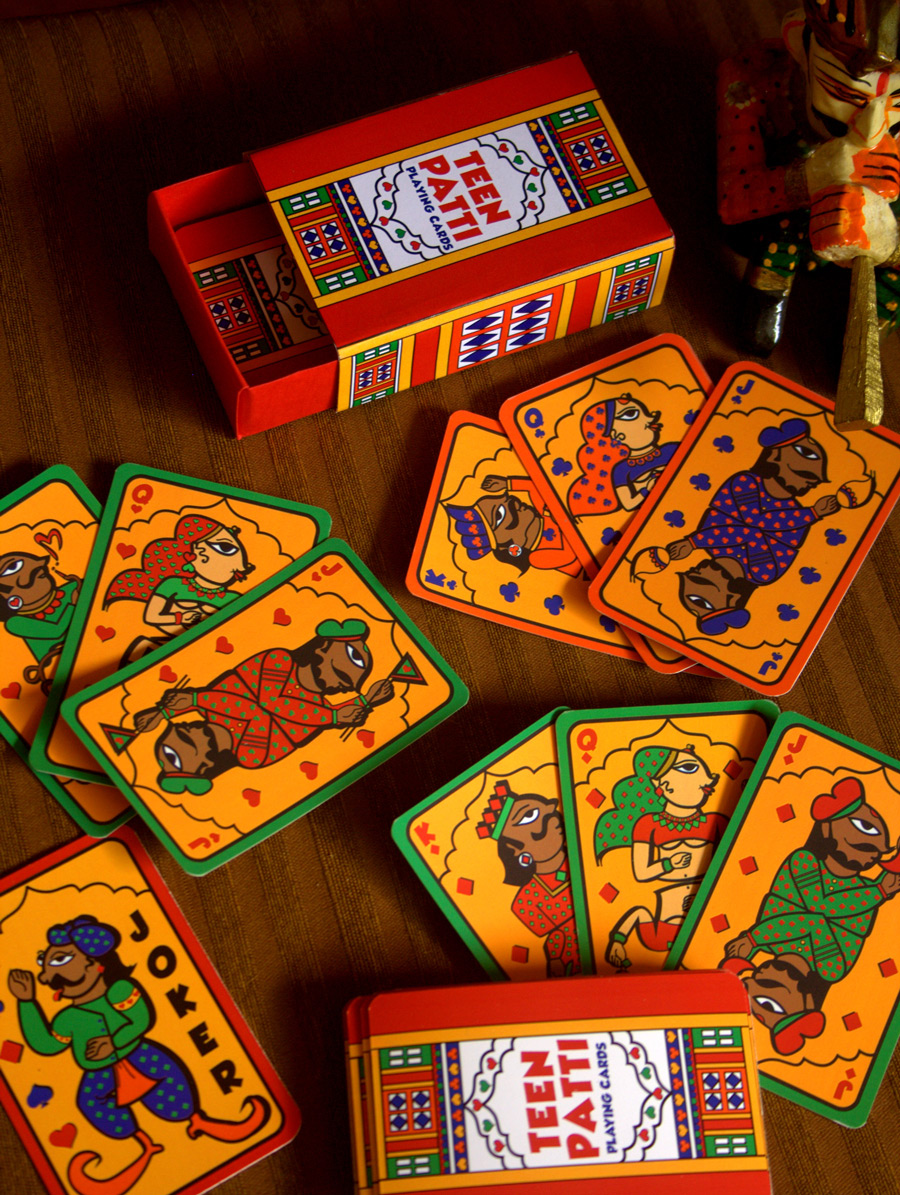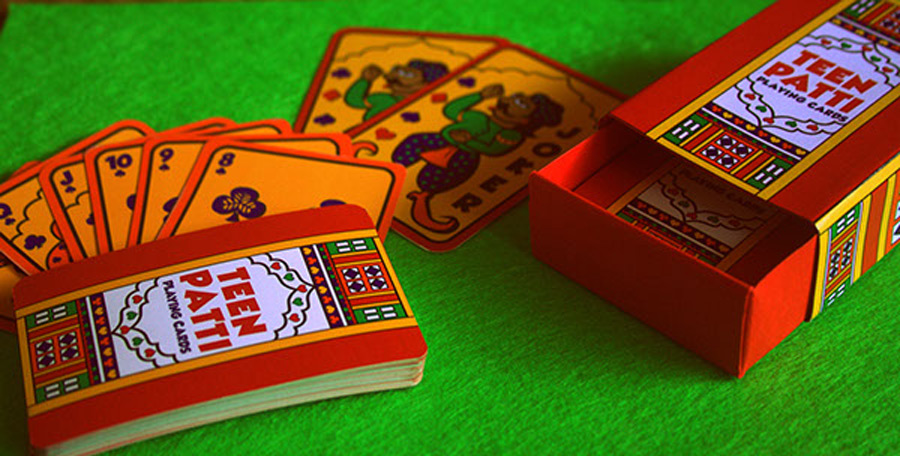 UNO
Apart from exploring folk art I also studied the vibrant truck art of India. Taking inspiration from this art I redesigned UNO cards. Each card was designed such that they resemble a two dimensional truck. Bright pink, chrome yellow, light blue and green form the color scheme of the cards. For the "Wild" cards I used the evil eye monster faces seen on trucks. The packaging is a bright blue spray painted tin box with Indian truck art inspired motifs. To represent the kitsch feel of this art, I added a mirror inside the box.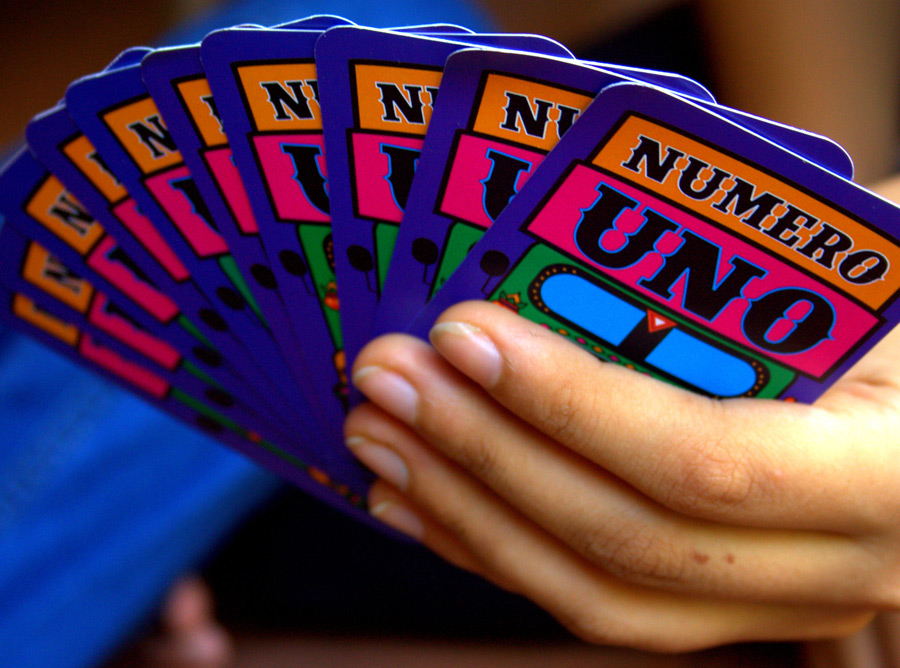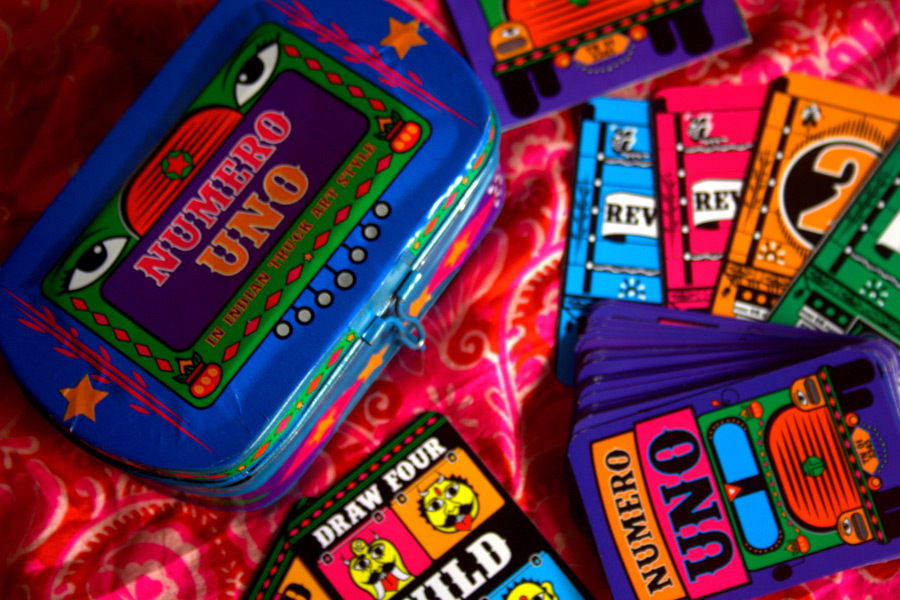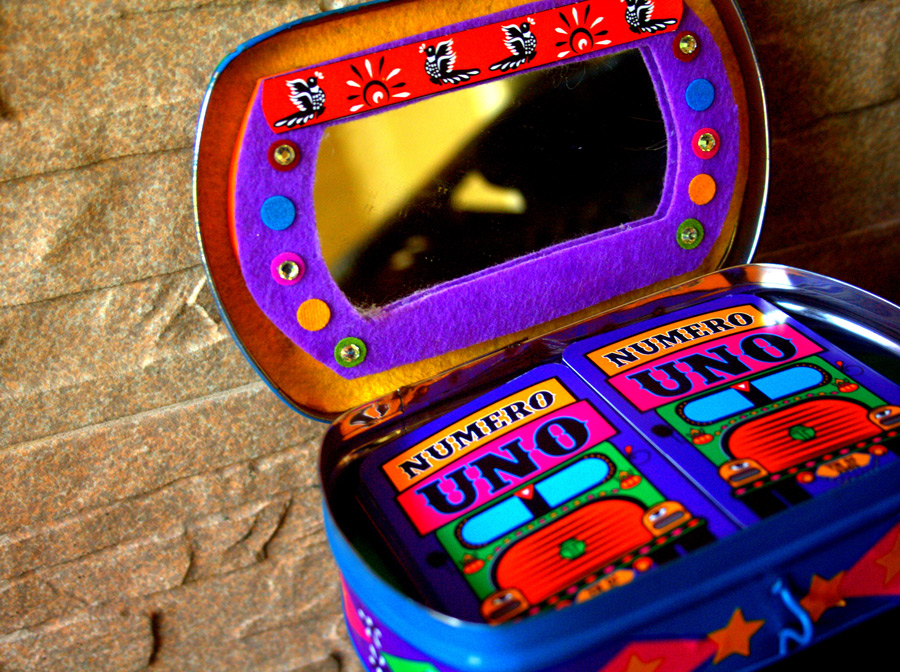 Through this project I learnt and explored not only the significance and symbolism of these board games and Indian folk art but also packaging and surface design. This project is my most favorite one in my design career so far, and I hope to revamp and revive many more games in the future.
Do check out my portfolio on Behance.

Did you like this story? Please share or comment. Go to this page to submit a story yourself. Subscribe to our online magazine here!