My name is James Hudson and my company is Druid City Games. We are based in Tuscaloosa, AL. This is our first attempt at Kickstarter and to bring a game to the market. We have several more in the pipeline. We want to start a relationship with our backers, one that transcends a consumer/seller interaction, we want to be the "go-to" company for good times.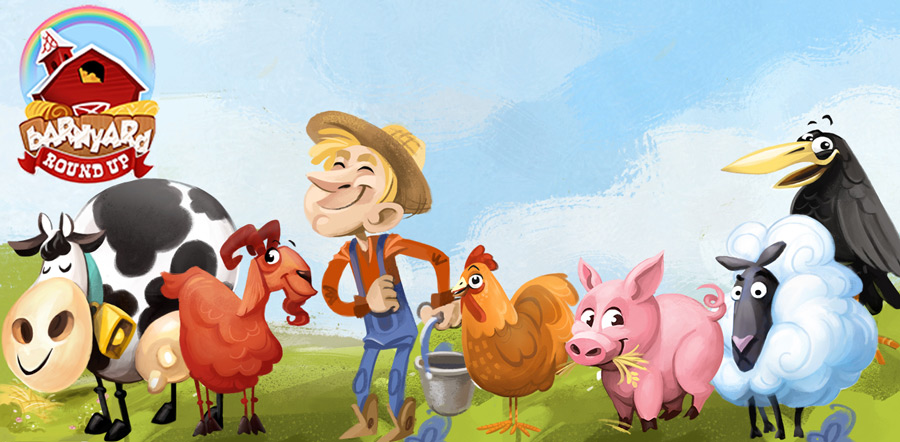 We are slowly slipping into trances with our electronics. We spend more than 5 hours a day locked into some sort of device. We are becoming zombies.
I came home from work one day to see my 2 children and wife sitting on the coach all starring at electronics. I said, "Hi" with no response from anyone. Something happened to me in that moment. Something snapped. I knew something had to change. I work a 40-50 hour a week job and my kids are younger and go to bed around 8:30, so with a little math, I only spend 3-3.5 hours a day with them. I didn't want that time to be mindlessly starring into our electronics.

This propelled me into board games. I wanted something that got us off our electronics and interacting. I went and picked up Ticket to Ride at our local Barnes & Nobles and we have never looked back.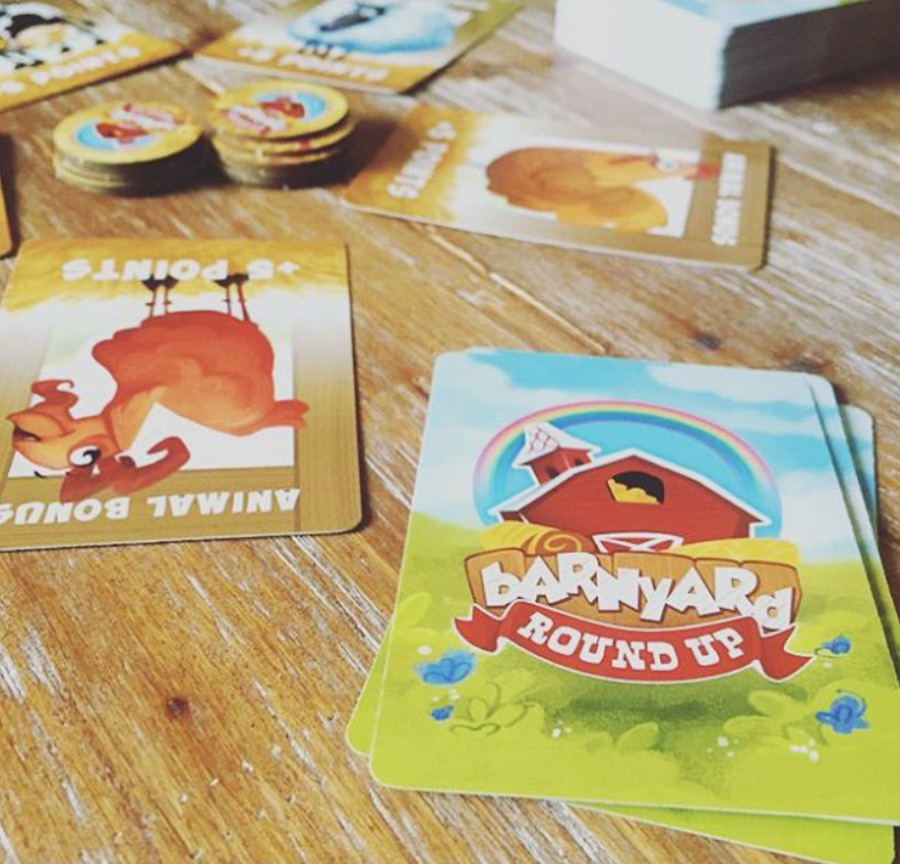 Fast forward a bit and I had this idea for a game that I thought a lot of families would enjoy. It was a mechanic that made kids laugh and didn't feel like work for parents to play with their kids like some games often do. It needed to be a repeatable mechanic. Bluffing! I wanted the art to make sense and flow with the mechanic. Farm animals, but not too cartoony, because I wanted to feel like I was playing a real game, not a "kiddy" game. I found my fantastically talented Canadian art masters, Mr. Cuddington (Steampunk Rally, Super Motherload, Santorini) and we were off to the races.

Our game is based on the surface in bluffing, but when you boil it down a little further, it's so much more than that. It's an out-thinking, battle of wits. We also wanted there to be strategy to your claims, so the set-collection and animal bonuses soon made perfect sense.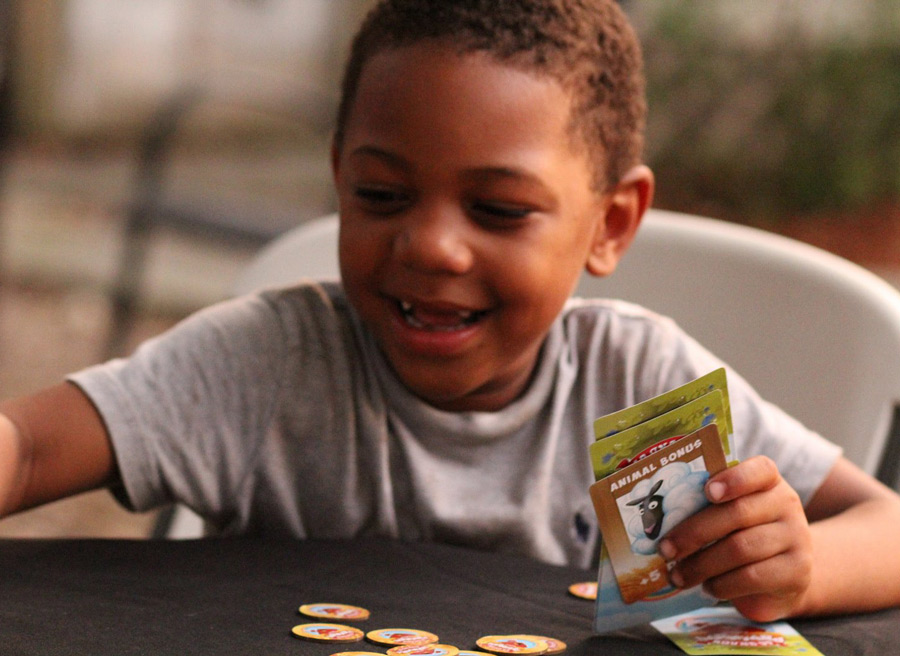 Barnyard Round up is the little bluffing card game that could! It plays fast (20 minutes) and it keeps everyone highly engaged. The laughs will roll, the smiles will not be contained, and the battle of wits will commence.
Back our game, it has a 100% money back guarantee, if you don't like it, we will give you your full pledge back. No questions asked.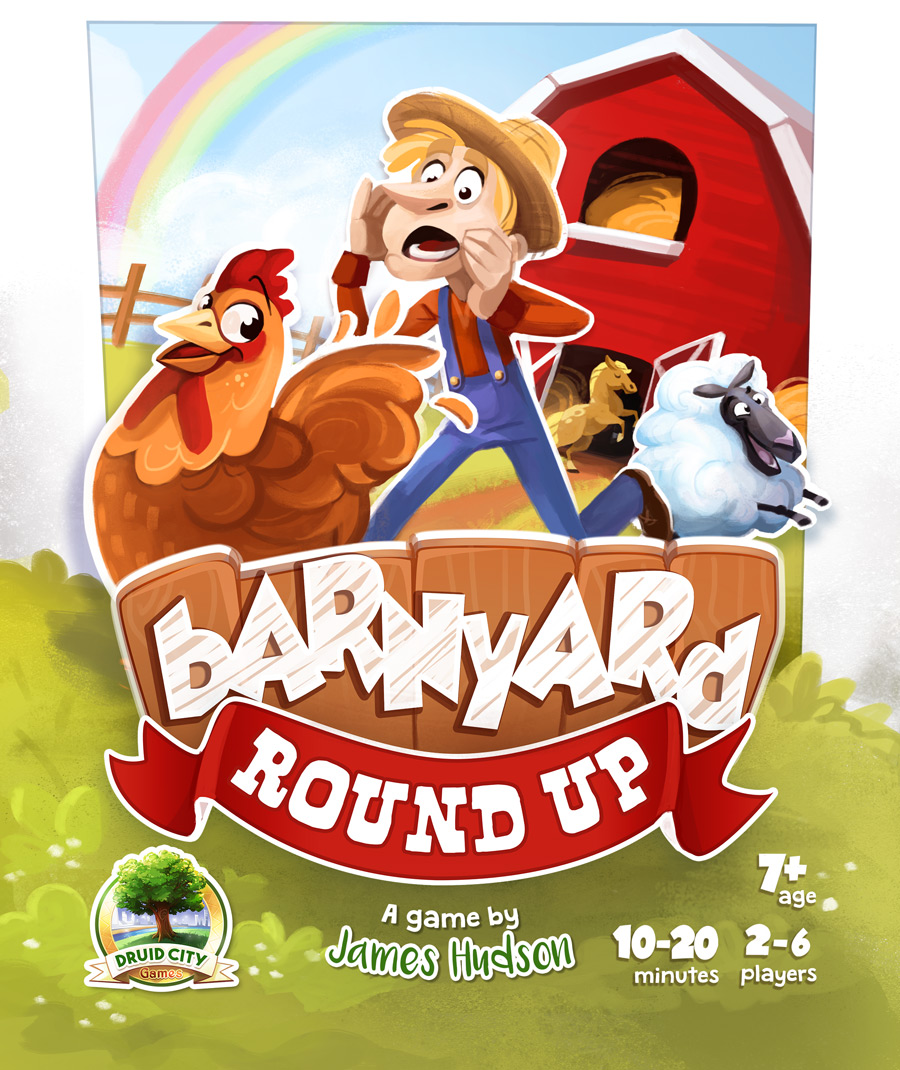 Barnyard Roundup is our attempt to help break the hold the electronics have on our families. It's our goal to bring everyone to the table and having fun. Laughing and having quality time that the kids will remember when they grow up.

Did you like this story? Please share or comment. Go to this page to submit a story yourself. Subscribe to our online magazine here!