Greetings! I am Sami Laakso, an entrepreneur from Pori, Finland. I can't really classify myself simply as a game designer because I was responsible for the whole package: I drew the illustrations for the game, did the graphic design and even the publishing in addition to developing. Some would suggest you to not generally do that. I agree. That being said, I regret nothing.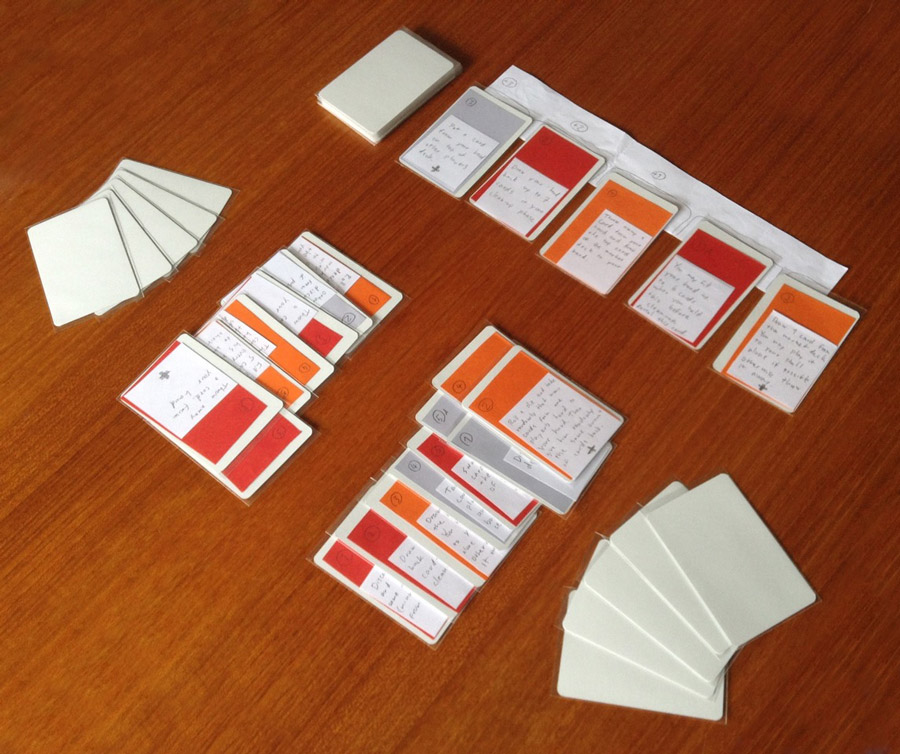 Dale of Merchants was born after I had an idea, the same that probably many of you have had at some point, to create a game myself. I didn't want to bite more than I could chew so I decided to start with something relatively simple – like a card game. The weird thing is that I chose to do a deck-building game when I don't really even like most deck-building games out there. At least that meant that I had plenty of things to improve upon.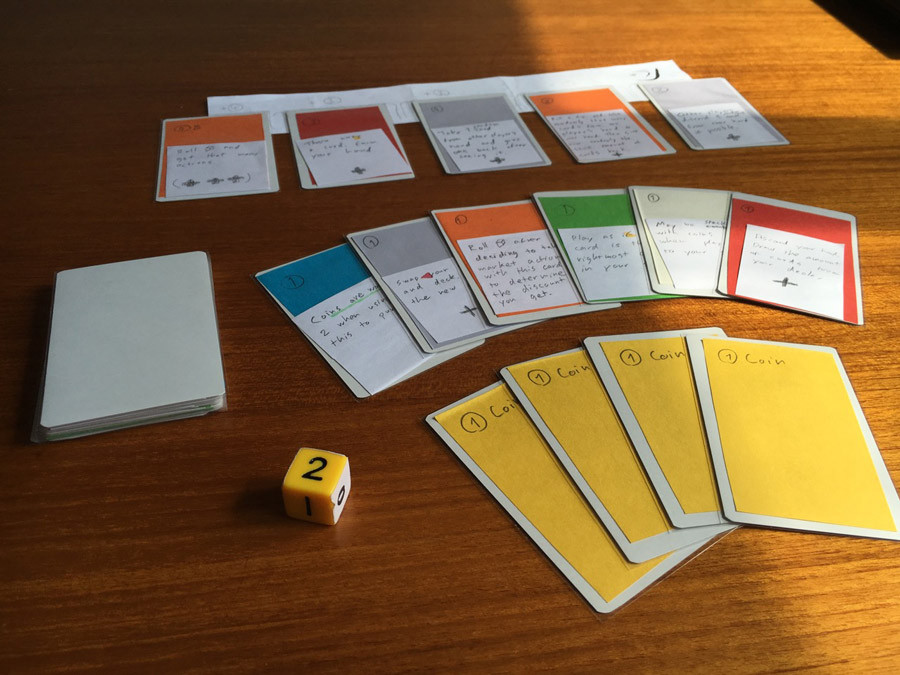 The main mechanisms formed early around the concept in which I wanted to create a game with plenty of meaningful choices. I decided to do just that with cards that could be used in multiple ways. For example, players can't win the game without sacrificing their splendid cards by tearing up their deck which they have carefully built during the game.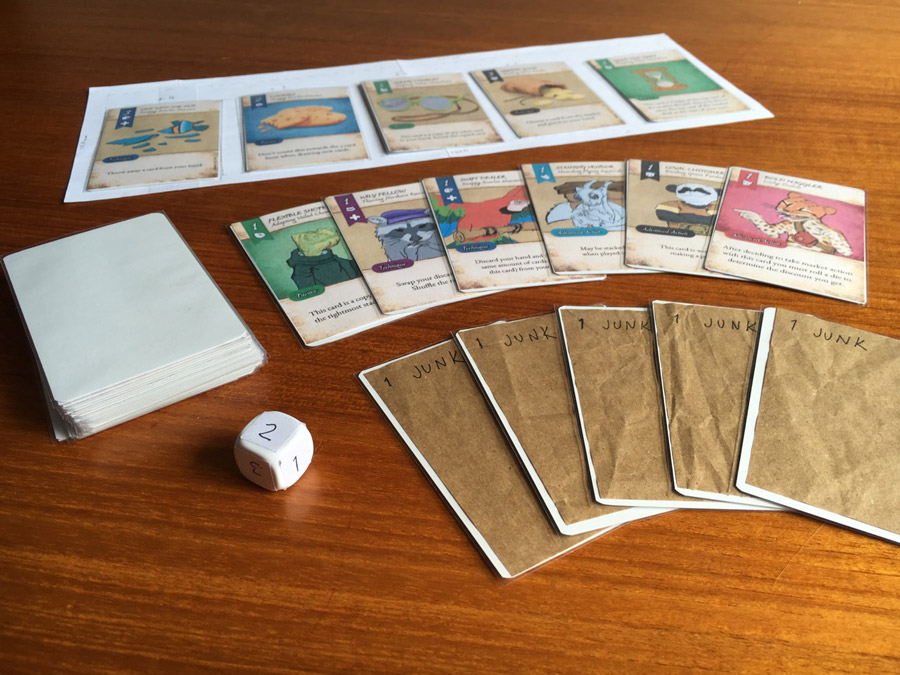 The next step after the creation of a crude prototype was to test it with a friend. We both liked it pretty much so I kept improving it both mechanically and graphically. After a few months the game was looking and playing so well that I believed others might like it too. My main goal was just to make a game for me and my friends to enjoy. One thing led to another and soon I was debating with myself if this creation of mine should actually be published.
My choice was pretty easy between traditional publishing and crowdfunding. Either I could wait for a few years for the game to possibly be released by an established publisher, or I could get my feet really wet and try to self-publish it myself. Being who I am, I knew I had to try and win the crowd on my side and do it all by myself. I did have my own company after all which meant that I had all the freedom I needed to make my dream come true.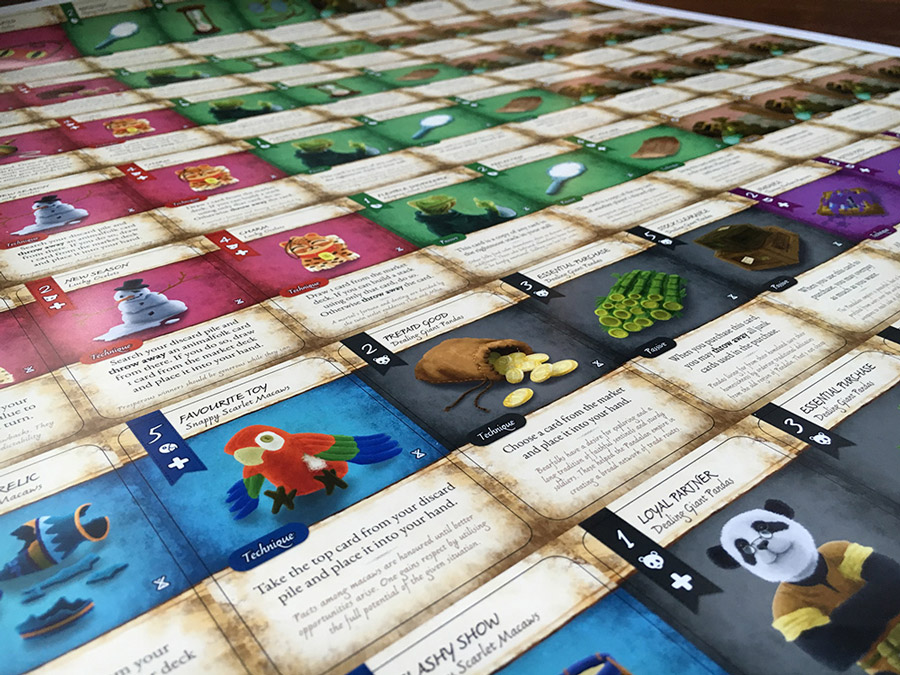 Not long after deciding to create a crowdfunding campaign on Kickstarter I found myself in the middle of one frenzied rollercoaster. The rest is history and public knowledge. The project got funded, delivered to backers and Dale of Merchants is now available from countless local and online retailers. I couldn't be happier that I made the decision to fight against the windmills and actually conquer them. Dale of Merchants 2 has been funded a few months ago and is currently being manufactured. I'm moving one step deeper into the world of board gaming, one foot in a publisher boot and the other in a game designer boot. At times I need to change the illustrator shoes on too.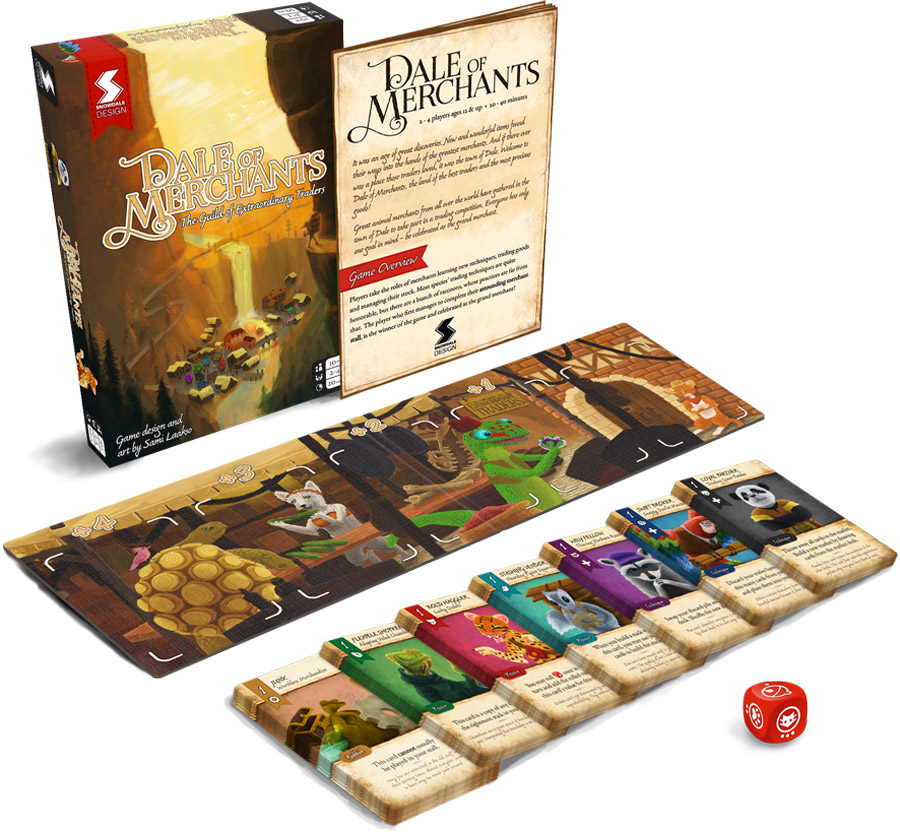 Lastly I must confess that I actually didn't do it all by myself. I had friends playtesting, minions writing story, partners for manufacturing and plenty of others. No one should think that they need to do absolutely everything by themselves. Do what you are good at and ask help when needed. Everyone needs a helping hand. Or two.
I whole-heartedly and sincerely want to thank each and everyone of you, were you a friend, a backer, a player, or a lovely pet, for your support and trust to make all this possible. Thank you.
Photo credits: Sami Laakso/Snowdale Design
Did you like this story? Please share or comment. Go to this page to submit a story yourself. Subscribe to our online magazine here!