We are Bujar and Adrian and together we are SunCoreGames – a young and innovative team from Switzerland that creates board games. It all began in our childhood when we started playing almost everything from Monopoly to the Pokémon TCG, and pen & paper games like Dungeons & Dragons. We preferably played challenging 2-player games, but often we were with more than just the two of us so we began tweaking these games to our liking with self-made variants. This worked surprisingly well, so we promised ourselves to create our own games one day.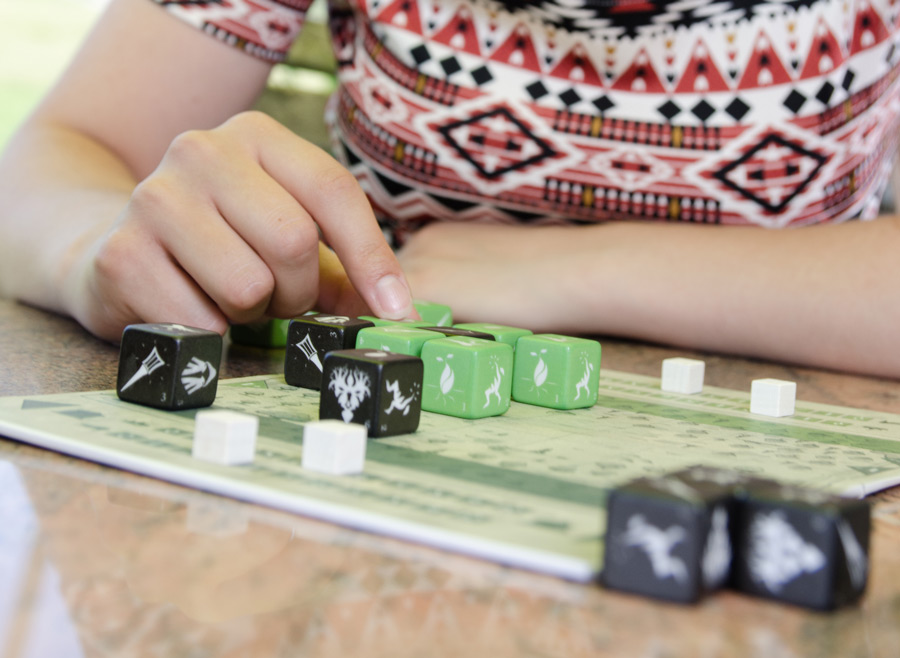 We started with the approach that our first game should be a game after our own liking. A game that we would want to play ourselves, because after all that is what we are: board gamers. We love games with lots of individual characters, we love dice, and we love games that allow us to challenge each other: 1 versus 1.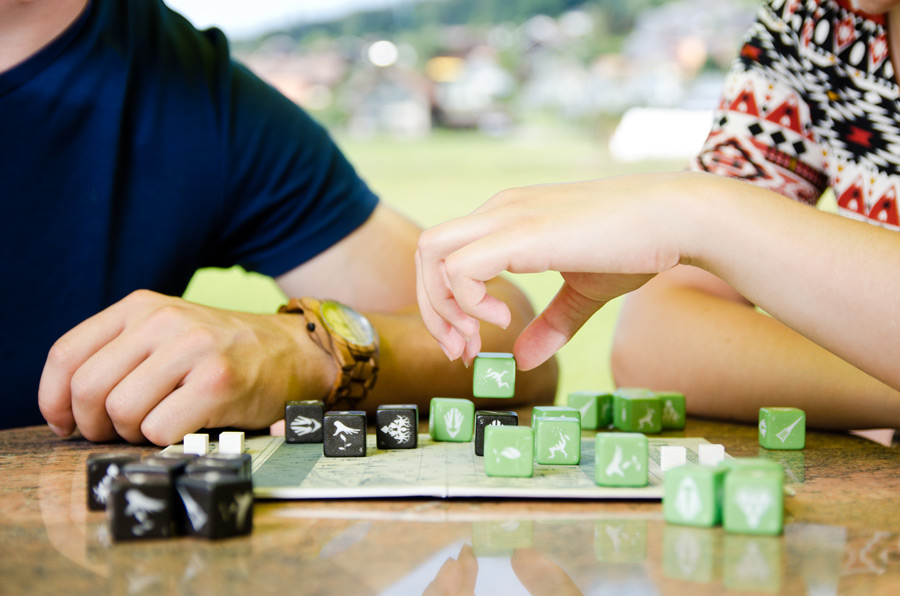 In 2012 we had the idea how to combine these things into our own game. We realized that dice could be used for more than just rolling them. And we started projecting all our ideas for characters on these dice. We wanted these characters to have several powers, special abilities, unique names and their own appearance. We went ahead and created a tribe of six characters, one for each side of the die. But a die alone wouldn't do the trick without an interesting game system behind it. So we created the game board and a first rule set how to use the dice in a competition on this board. All these details have been refined over the years and in 2015 we finally released our first game 'Light Of Dragons' during SPIEL'15 in Essen. And it was a success!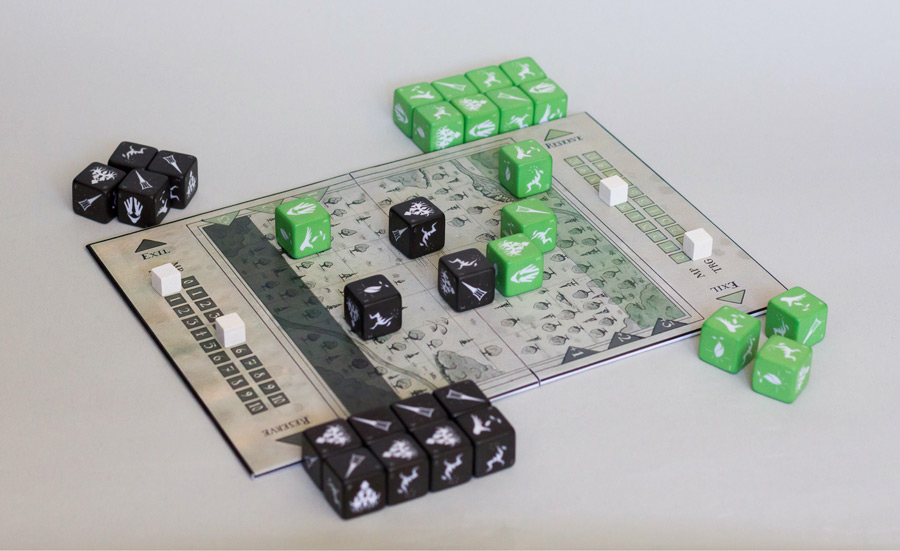 Today, in Summer 2016, we are on Kickstarter with the successor to this game, the stand-alone expansion Roots Of Mali. The campaign is open until August 14, 2016.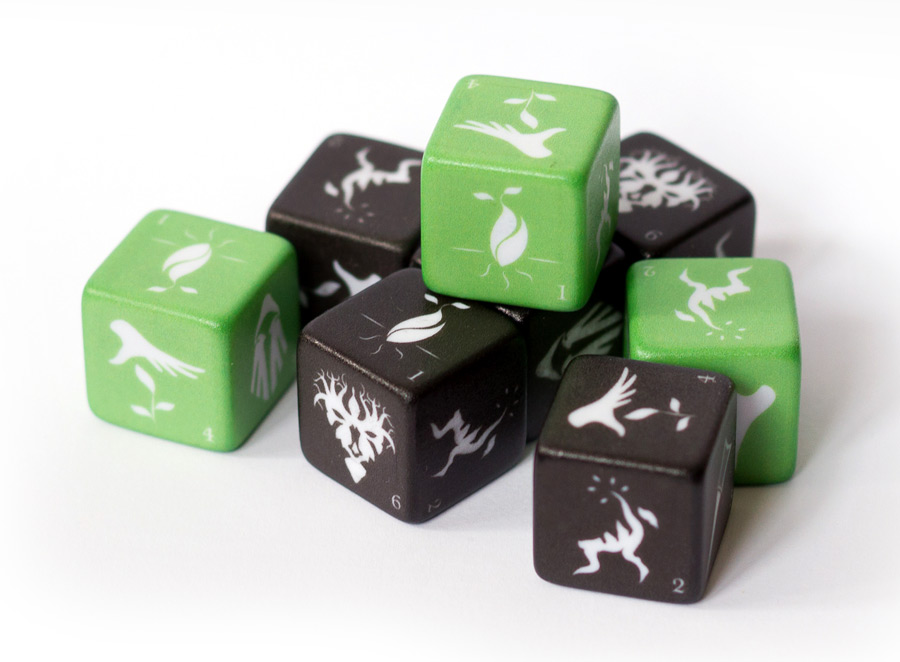 Roots of Mali is a remarkable challenge for abstract strategists. A portable, tournament-ready combat and positioning game that is easy to learn but offers great depth. Players compete against each other with characters represented by dice – zero luck involved. All that matters is your skill, and your strategy how to utilize the creature powers and trap your opponent. It is a standalone game and 100% compatible with its predecessor Light of Dragons. Tribes from both games can be combined for new challenges and even greater replayability. Each tribe consists of 6 different creatures with unique abilities and distinct power levels. Tribes from both editions can easily be distinguished by the color of their representative dice.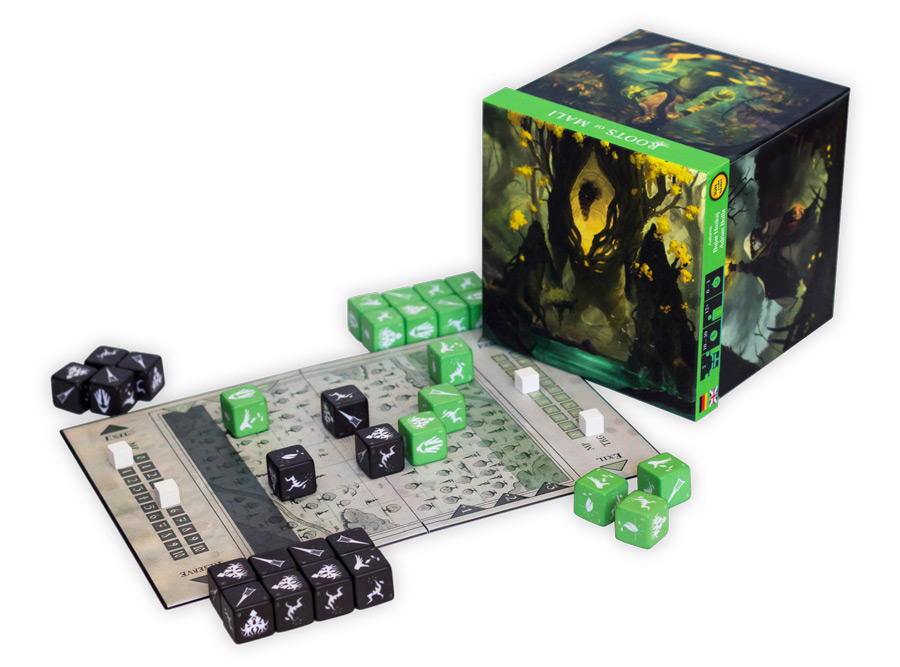 We started working on Roots of Mali just a few month after Light of Dragons was done. We had several ideas for new tribes and we let the fans vote which one they want to see next. This decision was soon made and so we finally developed Roots of Mali into the final product. We have invested hours in refining each character's individual ability, and month in testing the game over and over again until we finally had it perfect.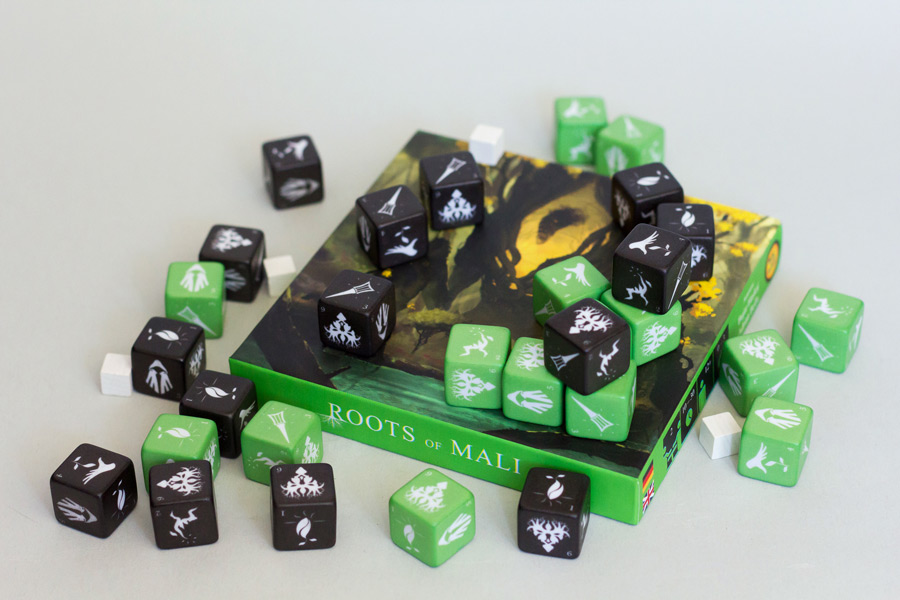 All that is missing now to give birth to our next game is its funding. We have chosen Kickstarter for that because it allows us to reach a wider audience and it makes the game available to players from all over the world. We also love the community for its feedback and how we can bring this game to life together. Now it's in your hands and we are grateful for everyone who is backing us.
You can visit the Kickstarter page, or you can visit the SunCoreGames site for more information.
Thanks and all the best,
Bujar Haskaj & Adrian Bolla

Did you like this story? Please share or comment. Go to this page to submit a story yourself. Subscribe to our online magazine here!