My name is Sojeong Cha, student of visual design at Seoul National University of Sience and Technology (Seoul Tech) in Seoul, Korea.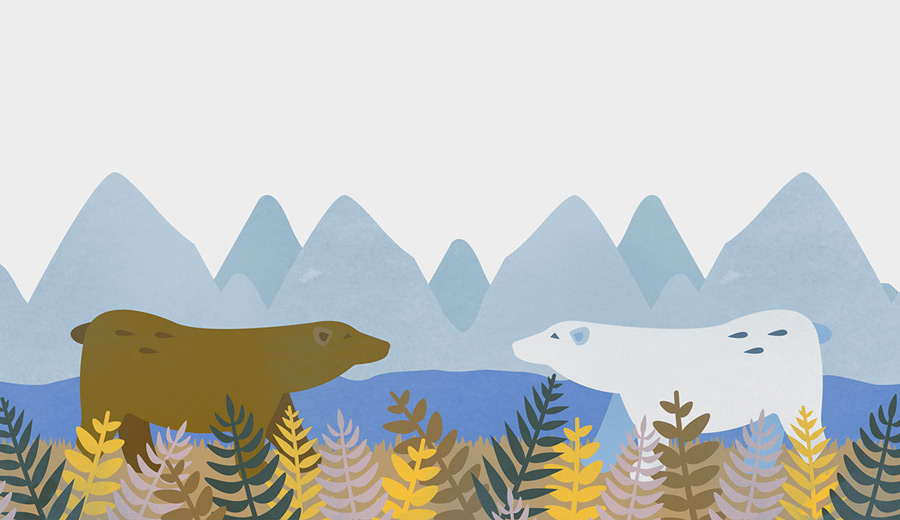 The Polar Bear & Grizzly Game was created by a team of five members. Team members are Seungju, Jina, Yejin, Sera and me. We are members of the team called INACOMS, studying graphic design at Seoul Tech. INACOMS is an abbreviation of 'in a computer' and we are a team who create various graphic works that are made with computers and we actually bring them to live. We were always interested in global design, and one day we saw an article about polar bears and grizzly bears while thinking about a new project. We got inspired by this article and turned it into a board game.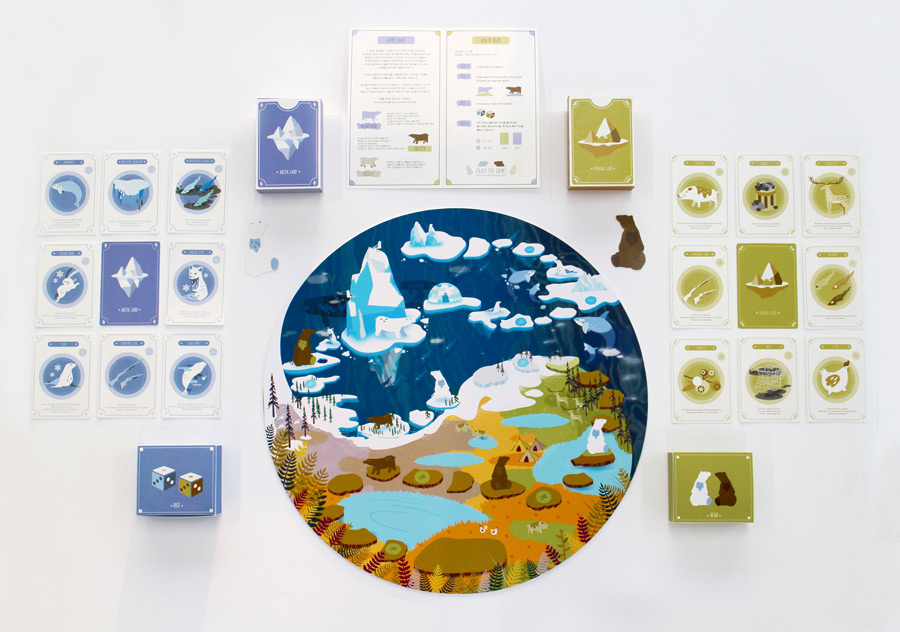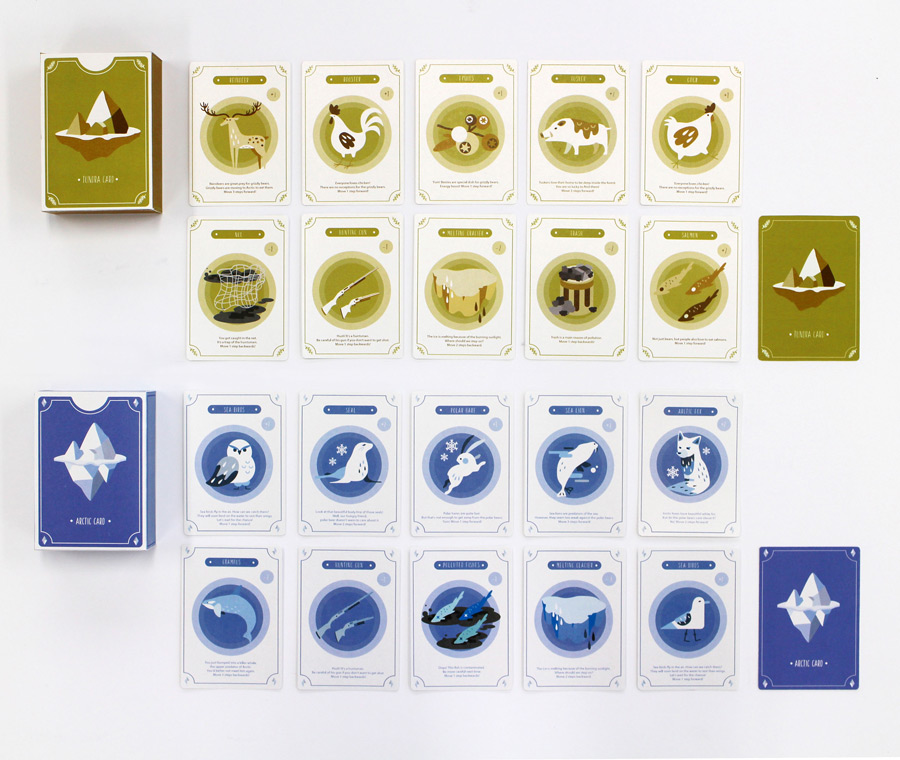 The game starts with a story about polar bears and grizzly bears. Due to the worldwide climate change and a lack of food, polar bears start to head to the Tundra while grizzly bears head to the Arctic. Eventually, the overlapping range of two species led to the birth of 'Pizzly bear'—a grizzly and polar bear hybrid. Because of the strong genes of Pizzly bears, the increase of this species might result in the decrease of the polar bears—or even extinction. The board game was made with the purpose of informing people about the problem of climate change.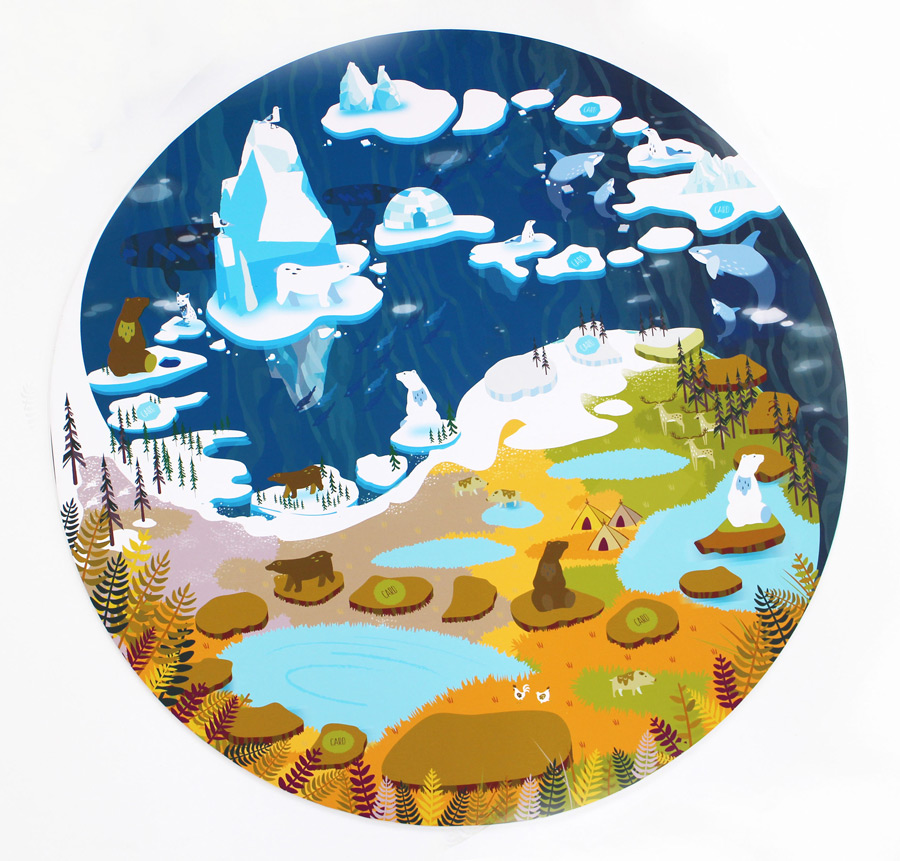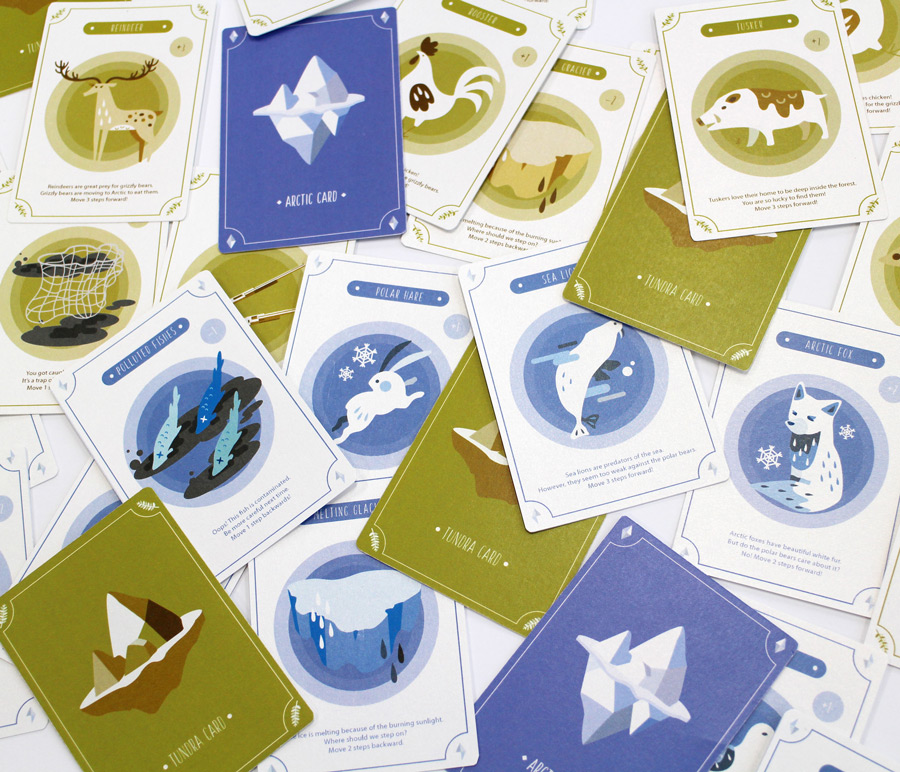 The game consists of boards and cards. It contains prey cards and trap cards. When players pick a prey card, they have to go forward following the number of steps written on the card, and when players pick a trap card, they have to go backward according to the number of steps written on the card.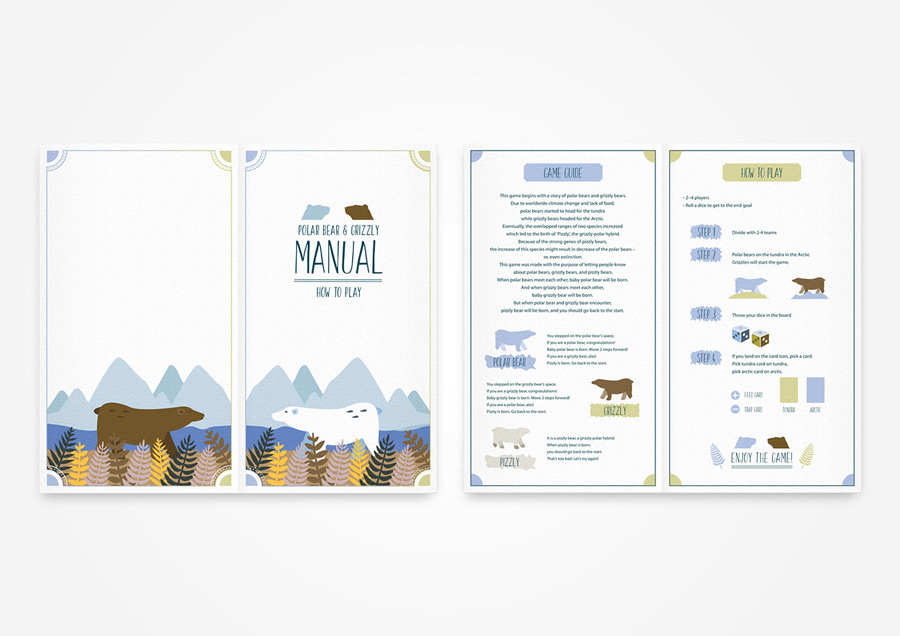 The Polar Bear & Grizzly Game is a 2-player game. The rules are simple. Polar bears should go to Arctic where their home is, and—in a similar fashion—grizzly bears should go to the Tundra. While moving, baby polar bears will be born when polar bears meet each other. And when grizzly bears meet each other, baby grizzly's will be born. But when a polar bear and grizzly bear meet each other, Pizzly bears will be born, and players should go back to start. When players land on a card-location, they have to pick a card from the area where the player is currently located. The player who arrives home first wins the game.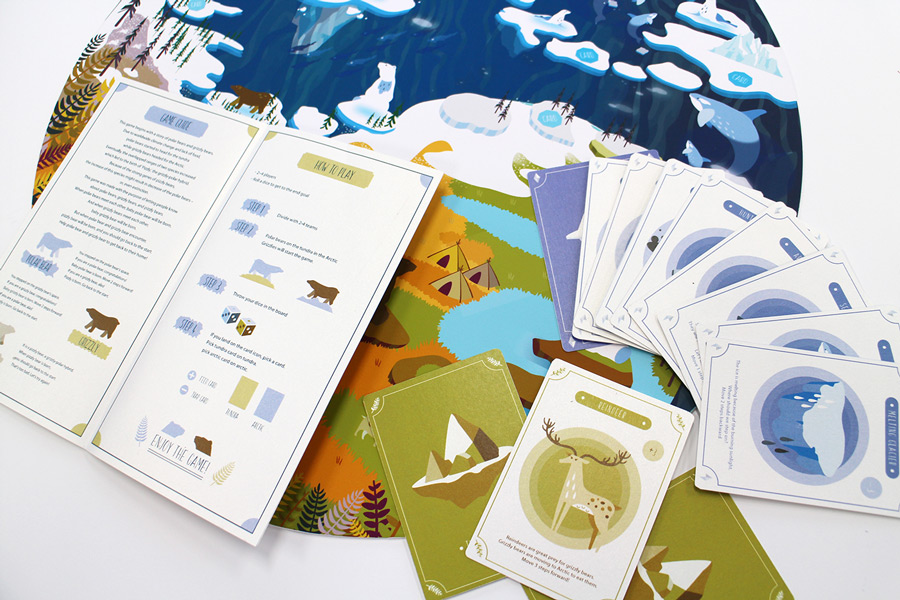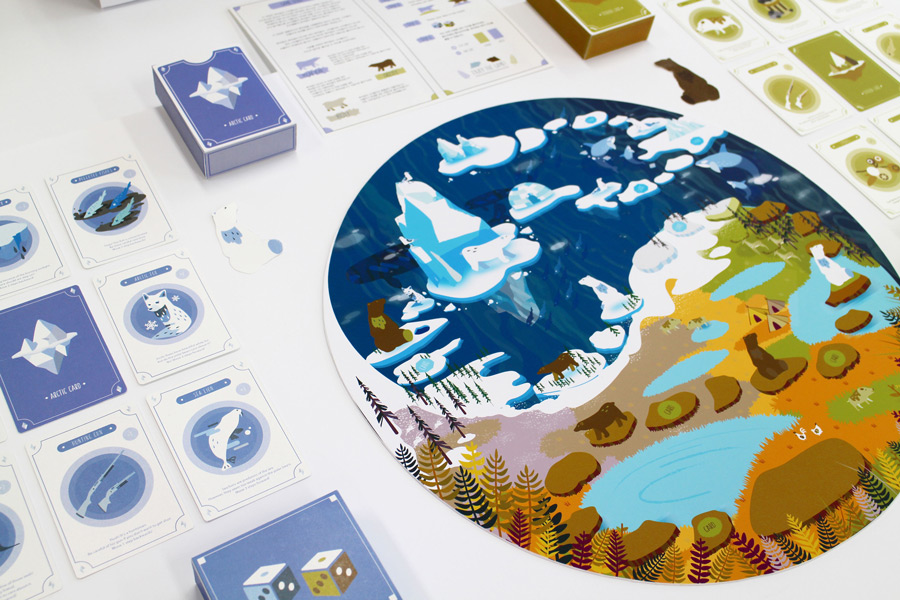 Photo credits: Sojeong Cha / Used with permission.
Did you like this story? Please share or comment. Go to this page to submit a story yourself. Subscribe to our online magazine here!