Hello! My name is Bethany and my games are featured on Instagram at @boardgamersaurus. I have only just started this account as a way to show what games I am loving and it also allows me to create fun and creative compositions for photos using the games I love. It is also an awesome way to follow other boardgamers and see what they are loving and recommending!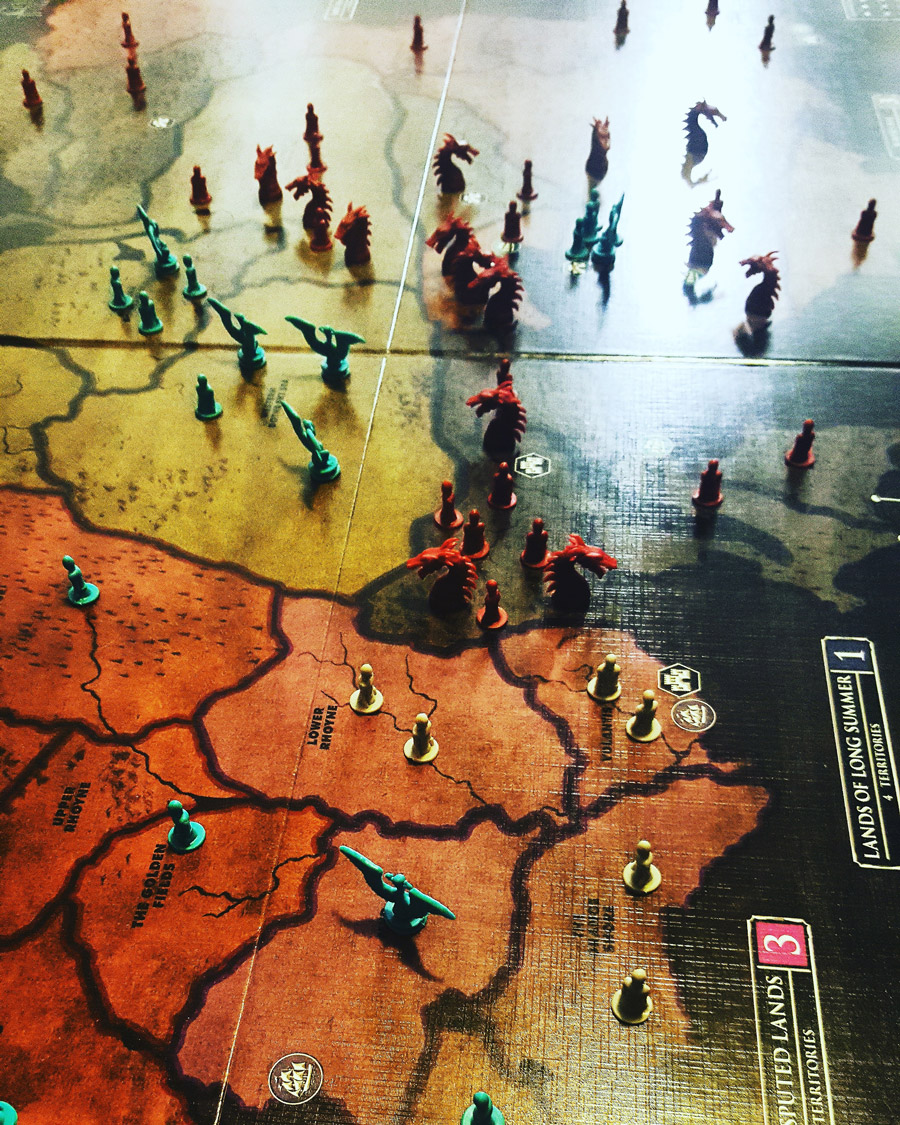 How did you get into this world of non-digital games?
I have always enjoyed the standard games growing up e.g. Monopoly, Scrabble, Cluedo etc., but I stopped playing through my teenage years. I picked it up about a year and half or 2 years ago when some friends started having 'Couples Games Nights'. This was a cool experience of just all hanging out together and having fun. It really pulled me right back in to loving games again! We began with little card games and light board games to begin with. However, one couple broke up and the group sadly split. My boyfriend and I continued playing though and the more we played, the more our collection grew!

How often do you play?
My boyfriend and I play most nights of the week, and we try have either 2-4 friends play on weekends either at our house or theirs. My work also has a Wednesday lunchtime boardgame group which allows me to play with people I wouldn't normally play with and experience new games that they are loving. I love the social aspect of games, how much you can learn about people and how it brings people together who wouldn't normally hang out and I love how welcoming everyone is!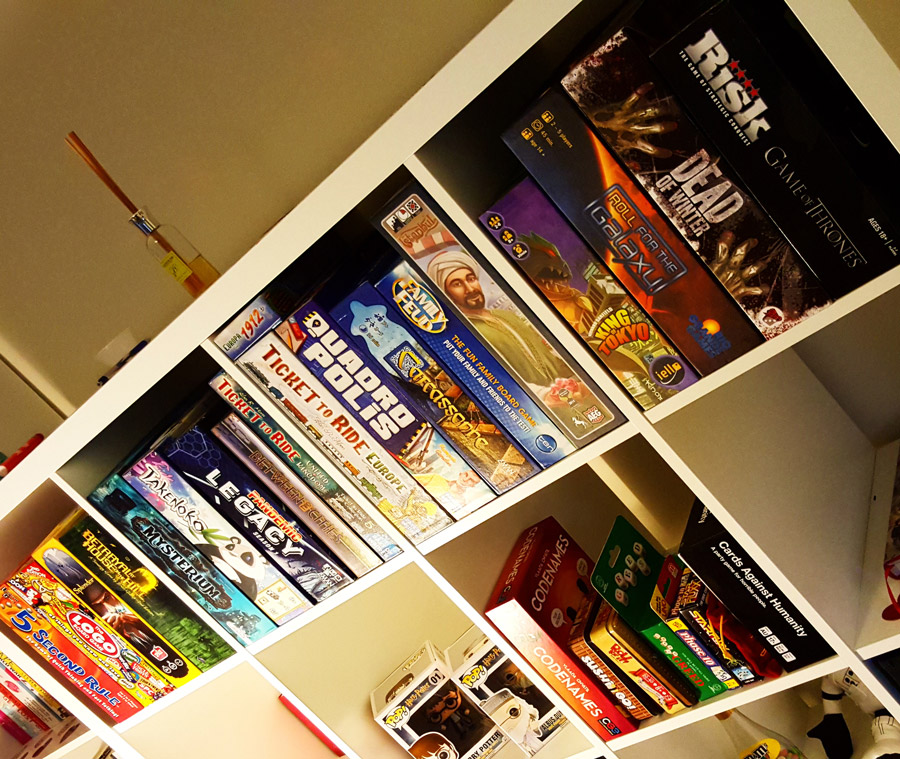 Can you tell us something about your shelves?
Originally, I was just placing my games on the small bookcase I have which is already 3/4 full of books. So when we started growing our collection, we had to upsize! I went with the kallax 4×4 unit from Ikea in white. It's so simple. (My boyfriend and I also really love flat pack building!!) The only issue I have with it, is that the cubes make it harder to organise things due to different box widths. It would be easier if it was 1 long shelf. I do like that I can display other things in there too and have boxes at the bottom for extra storage. Overall pretty happy with it!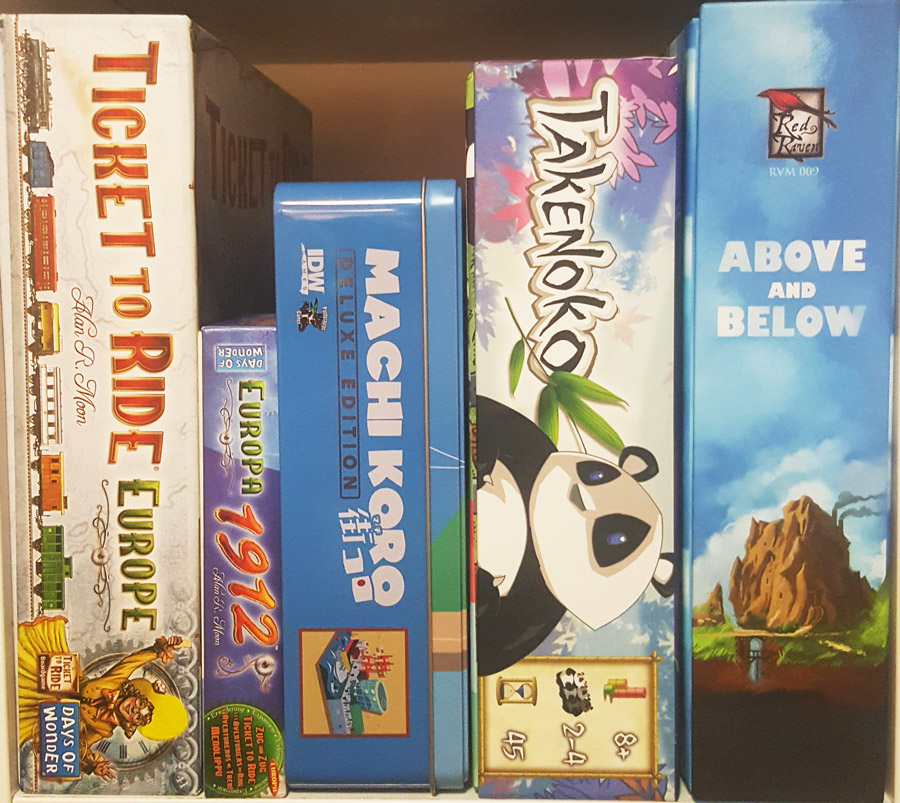 What is your favorite game at the moment?
Currently I am loving Flip City
and Tokaido
. Flip City I learnt about through my Instagram account as I saw how many people were raving about it and I just needed to have it. Couldn't find it in Canberra, so I ordered it in and I fell in love. The simplicity of this game is phenomenal! Very simple concept, but each games plays differently and I don't feel bored by it. So much suspense and a really big gamble on how far you can push your luck! Second favourite is Tokaido. I love the simplicity, the artwork and the theme! My boyfriend and I love Japan and we have a few Japanese themed games but this one is a great journey. The different character perks really change the way you play through each game and make each play quite different. Would love to try the expansions too!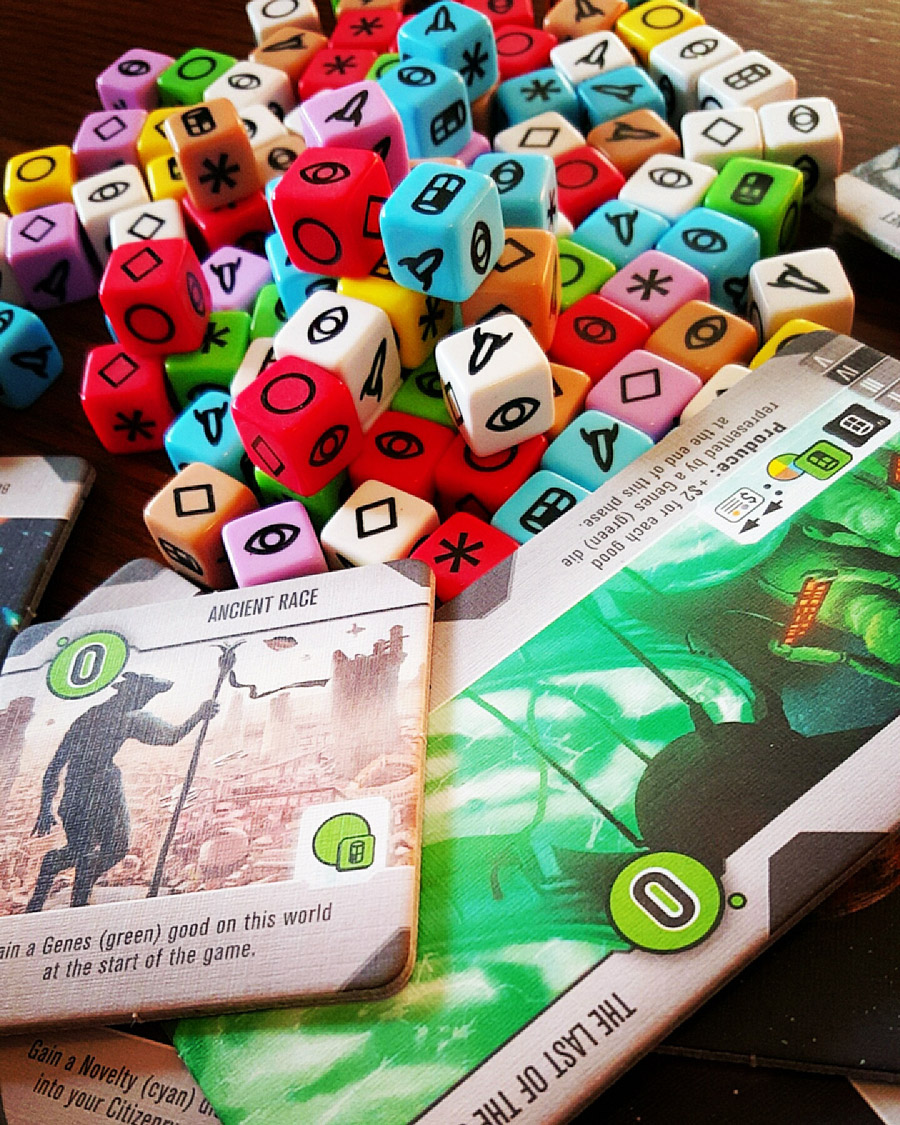 What is your most special or obscure game?
My most special game isn't rare or anything but I would say it would be Pandemic Legacy
. Just because of the commitment involved and how amazing the idea of it is. I really love Pandemic, but legacy is a year long commitment to a game, which to me is really special.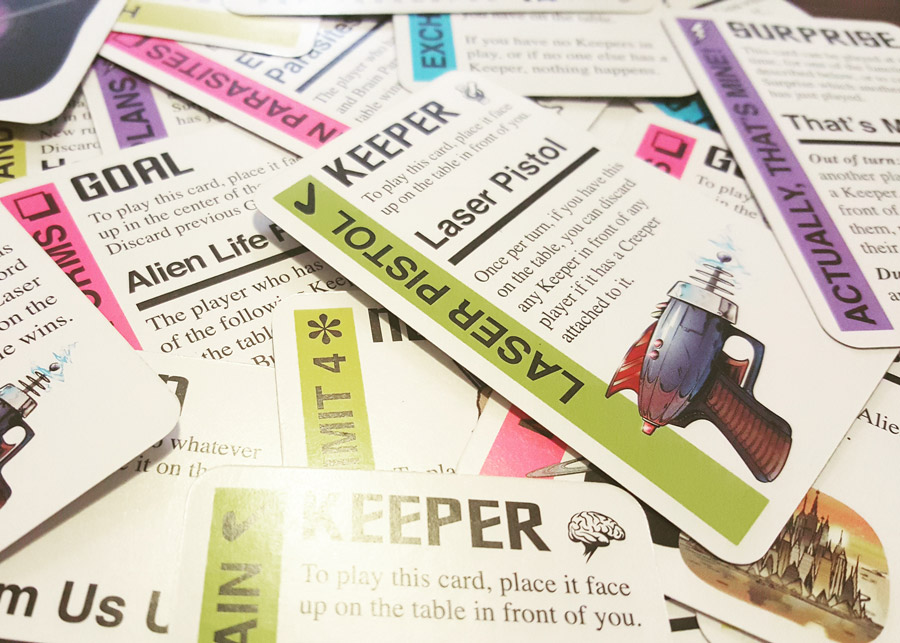 Thank you so much for sharing your story! Something you would like to add?
I just really love how boardgames are bringing people together! So much acceptance between people and a willingness to teach and make genuine friends. Such a beautiful community and with public places such as board game restaurants and bars, and lunchtime boardgames at work, create such welcoming places for people to come and enjoy themselves, relieve whatever issues they are having and just hang out with genuinely nice people. I love it 🙂
*This article contains affiliate links. For more details, please read our Affiliate Disclosure.
Would you like to present your board game shelf to the world? Please answer the above questions and include some good quality pictures to your story. Go to this page to submit your story. Subscribe to our online magazine here!