Analog Games aren't just fun. They also often come in interesting boxes featuring beautiful artwork. It's no surprise that a lot of us love to proudly showcase our board game collection on a shelf. In this series, every week one of our fellow board game enthusiasts will exhibit their board game shelves and tell us something about their favorite board and card games. Today we are going to look at the board game shelves of Dave from the United Sates!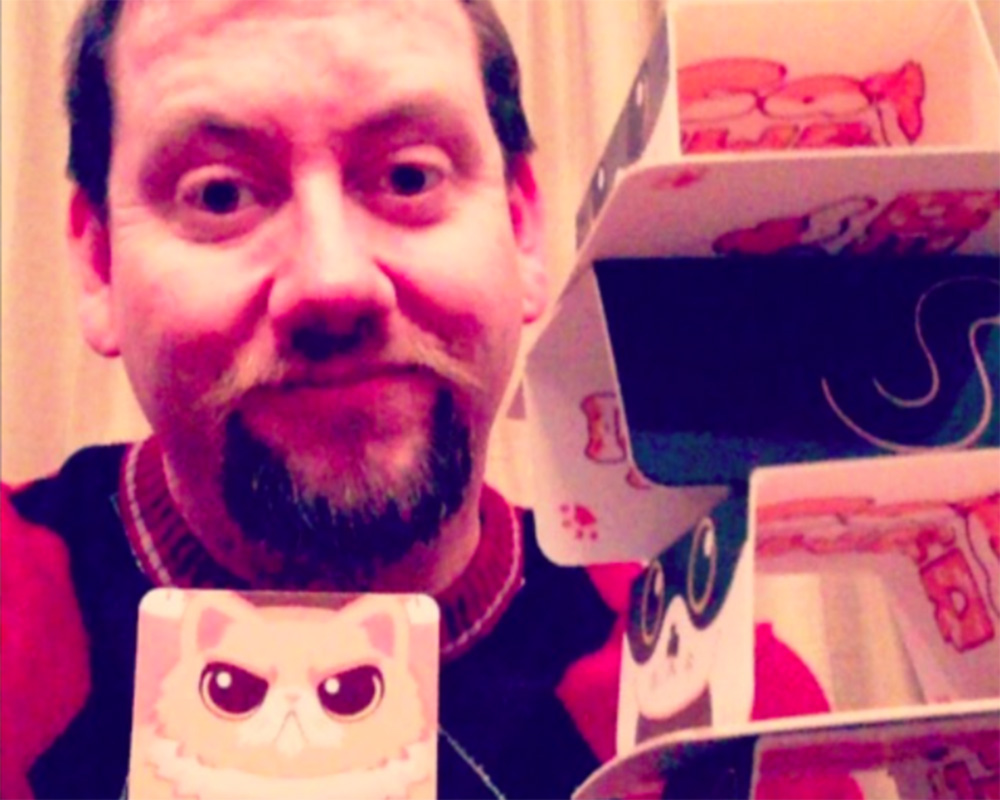 Hi Dave, please introduce yourself.
"Hey guys, I'm Dave, (diggerc on Instagram, BGDigger on BGG.) I'm a husband and a father living in Kansas and working as an application developer. I dig music, movies, and video games, but especially board and card games."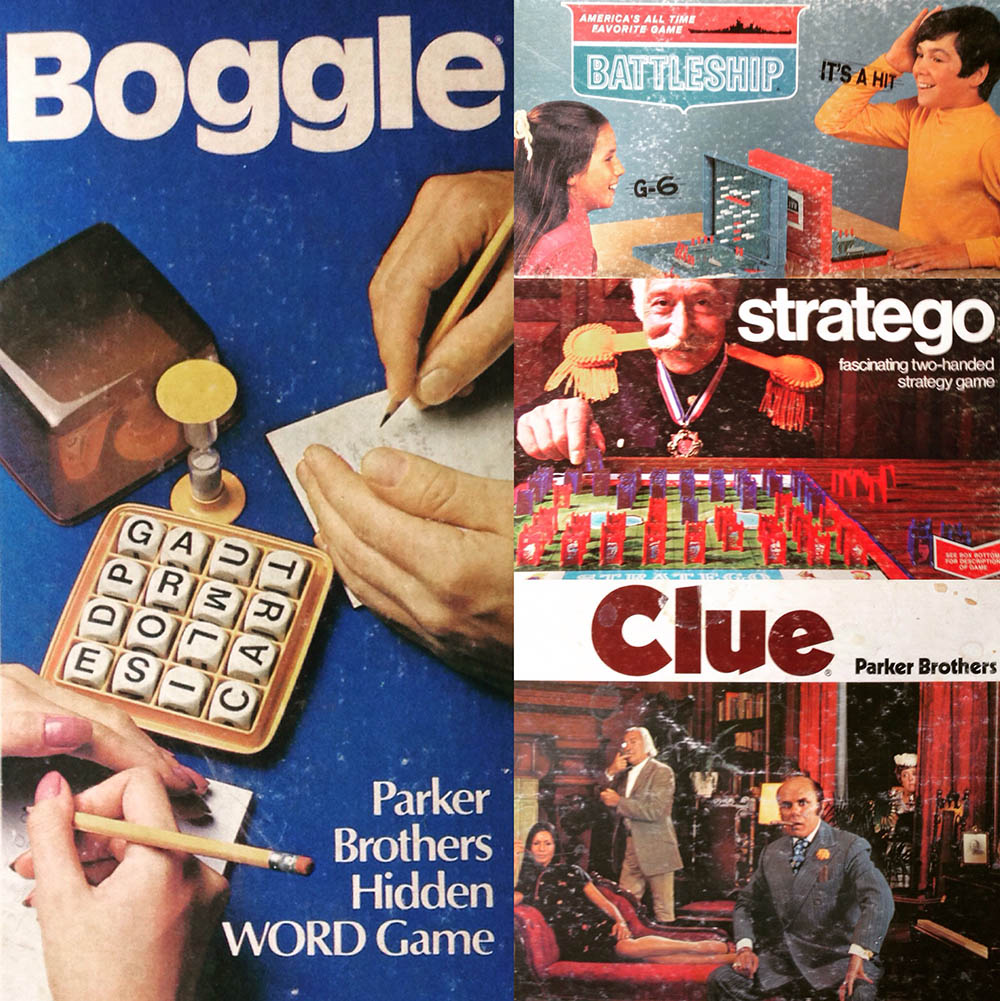 How did you get into this world of non-digital games?
"I'm a child of the seventies, and before we had digital games, we had analog games. Even after Atari came along, we kept our shelf of board games and went back to it often. Then came TSR and RPGs. Video games were cool but could never compete with the fellowship and creativity that comes from tabletop games like Dungeons and Dragons, Star Frontiers, Traveler, and Paranoia. Once I became a dad, the cycle began again, introducing my kids to games, and learning about some of the new types of games that are now available."

How often do you play?
"I play every day. I've got a little gamer at home that loves board and card games. At work we play almost every day at lunch. I usually get together with friends once a week in the evening to play some longer games."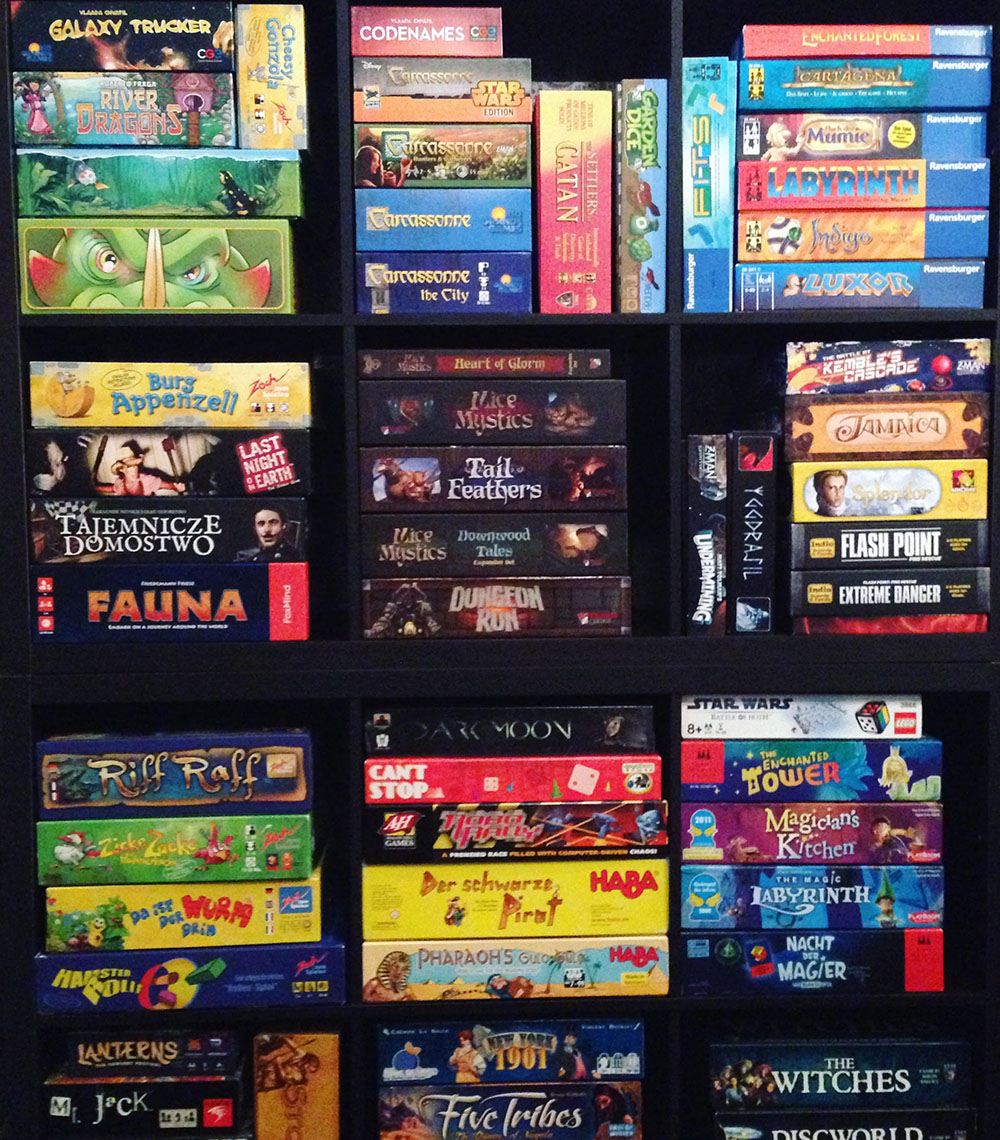 Can you tell us something about your shelves?
"I have a shelf at work, with lunchtime games like Diamonds
, The Game
, and Tiny Epic Galaxies
. At home I have a few shelves. One has lots of kids games, which they can play by themselves or easily teach to friends or grandparents, like Robot Turtles
, Monster Chase
and Looping Louie
. The rest of my shelves have games I love and want to play a lot like Discworld
, Elder Sign
, and Marvel Legendary
."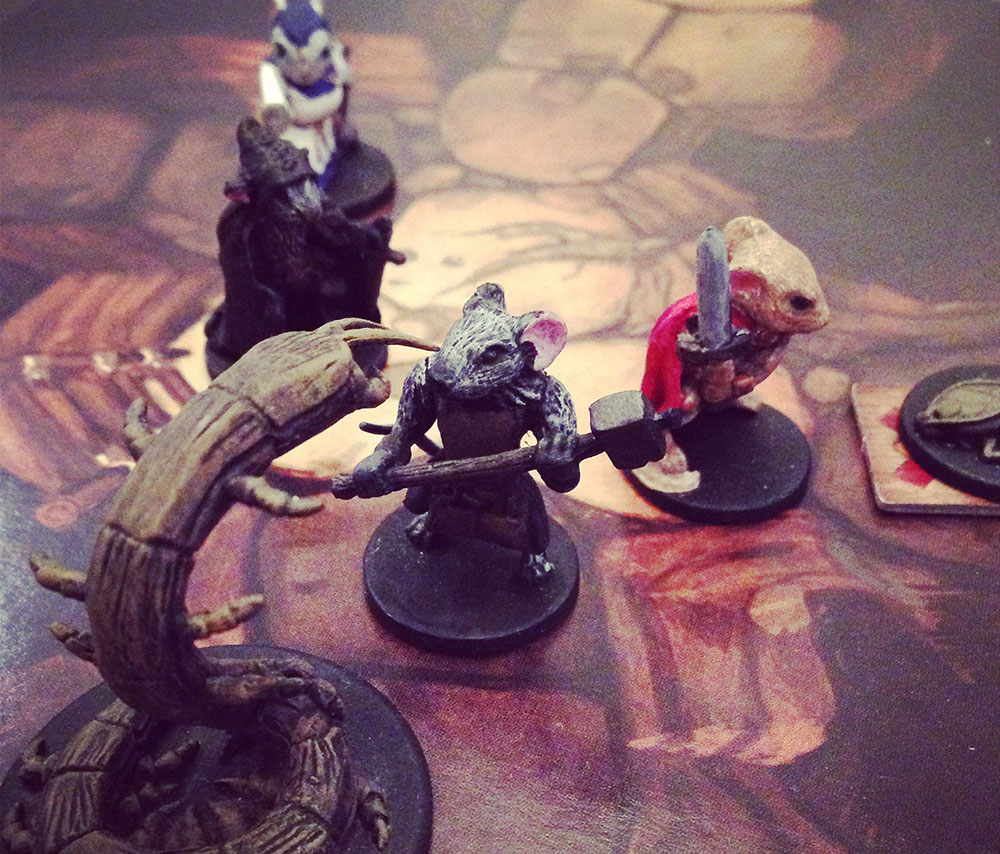 What is your favorite game at the moment?
"That's hard to say, but I'll go with Mice and Mystics
here. This series has some of the best gameplay, stories, art and production you can find. Plus, it's cooperative, making it easy to introduce to younger or more casual gamers."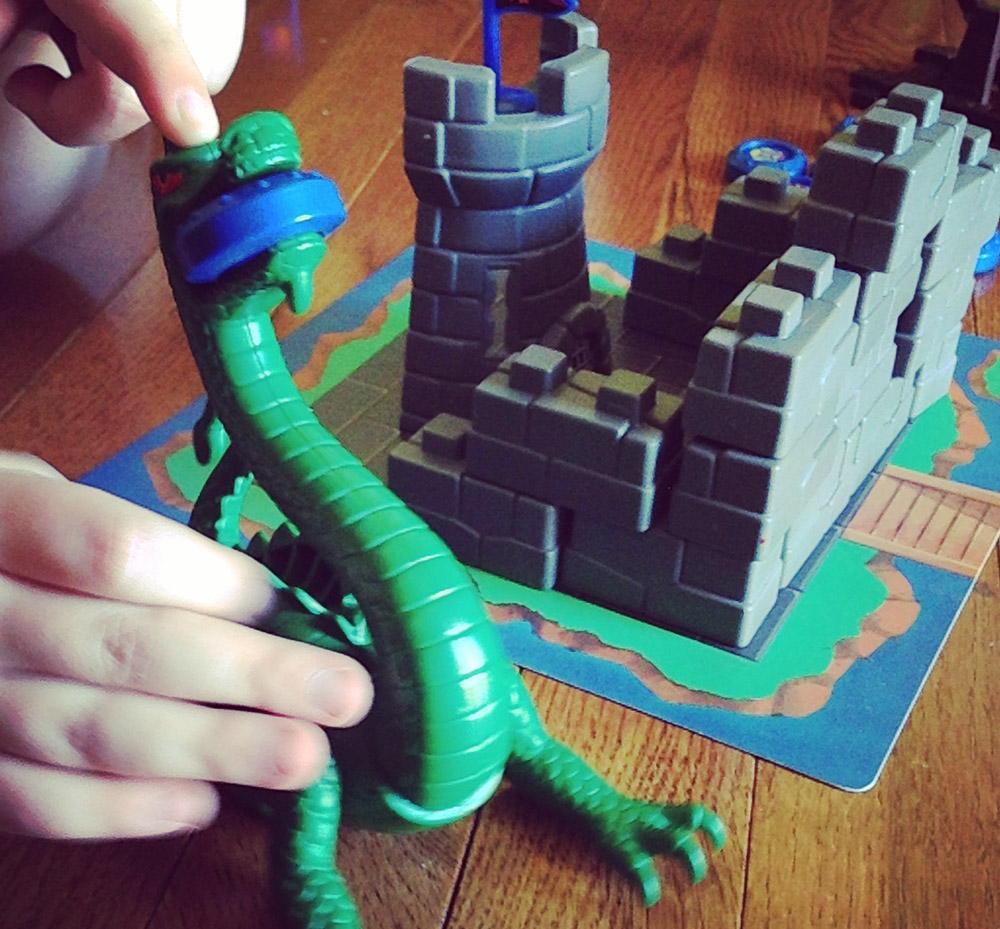 What is your most special or obscure game?
"I treasure our Heroscape collection and Crossbows and Catapults. We still break these classics out from time to time when we want epic battles."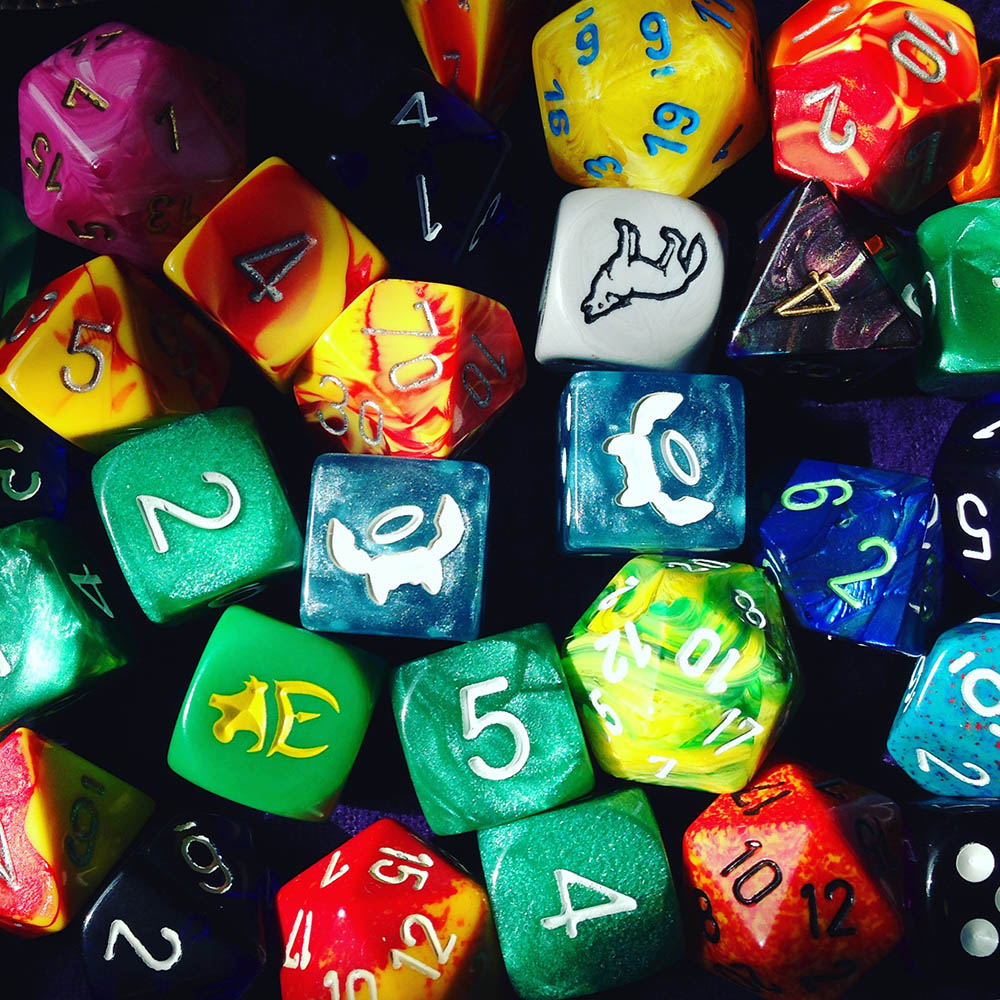 Thanks a lot! Something you would like to add?
"Thanks for giving me a chance to share. I'd also like to mention Extra Life. This is a great chance for gamers to unite and raise funds for a worthy cause. Once a year we form teams and compete to see who can play the most games and raise the most money for Children's Miracle Network. I encourage everyone to join or support a team raising money for a local children's hospital."
*This article contains affiliate links. For more details, please read our Affiliate Disclosure.
Would you like to present your board game shelf to the world? Please answer the above questions and include some good quality pictures to your story. Go to this page to submit your story. Subscribe to our online magazine here!