My name is Erik Svedäng and I'm a game designer from Sweden. All of my published games are video games (you'll find 'Blueberry Garden' and 'Else Heartbreak' on Steam for example) but I'm also very interested in analog games and I have designed a lot of them ever since I was a kid. In the beginning most of them were pretty bad though, the first of my board games that I was actually satisfied with is the one I'm going to talk about here – 'Slice & Dice'.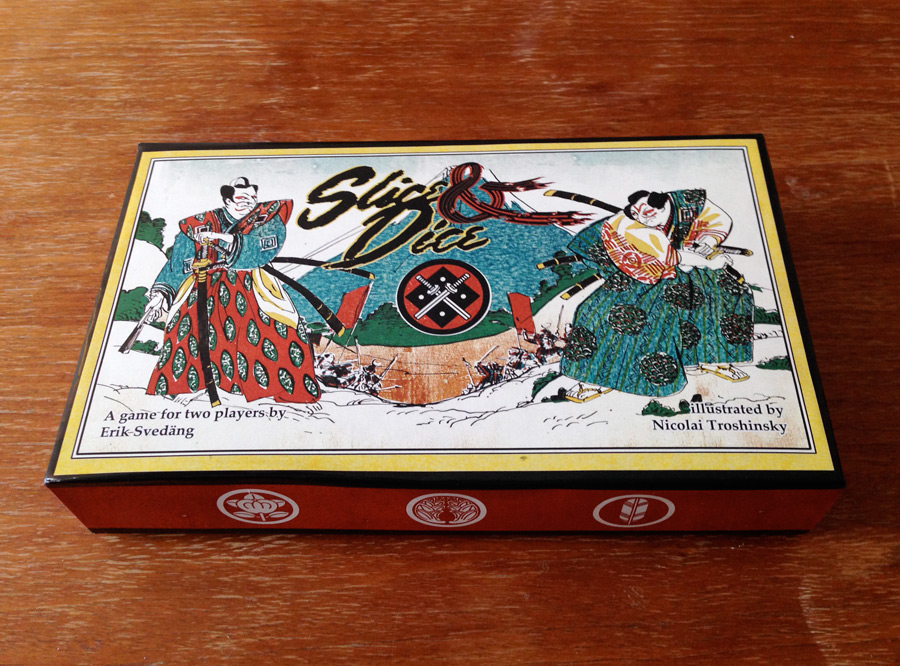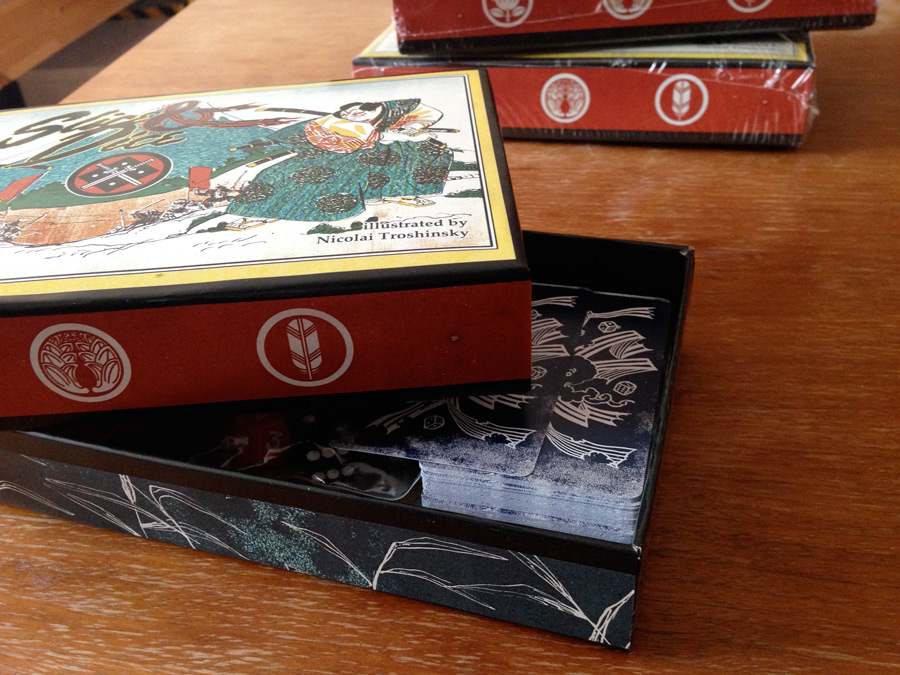 I came up with the idea for this game way back in 2010 when I had just become a full time independent game developer. The two core ideas that I wanted to explore were very simple. First of all I wanted to create a battle system where improving your weapon meant getting bigger dice. You would start with some D6 and then upgrade them to D10s, D12s, and so on. This wasn't a particularly unique mechanic but at the time it had a kind of "design alure" for me, I really wanted to explore this concept and I thought it had a nice simplicity to it. Secondly, and of more importance, I wanted to make a game that used the principle of "fair cake cutting", known from game theory and widely applied in everyday life all over the world. Ever since I and my siblings learned about this simple idea. We used it when sharing cookies, cakes, and all sorts of valuable resources that kids tend to argue over. Growing up in a big family these kinds of rules for fairness and justice really were of the highest importance to us!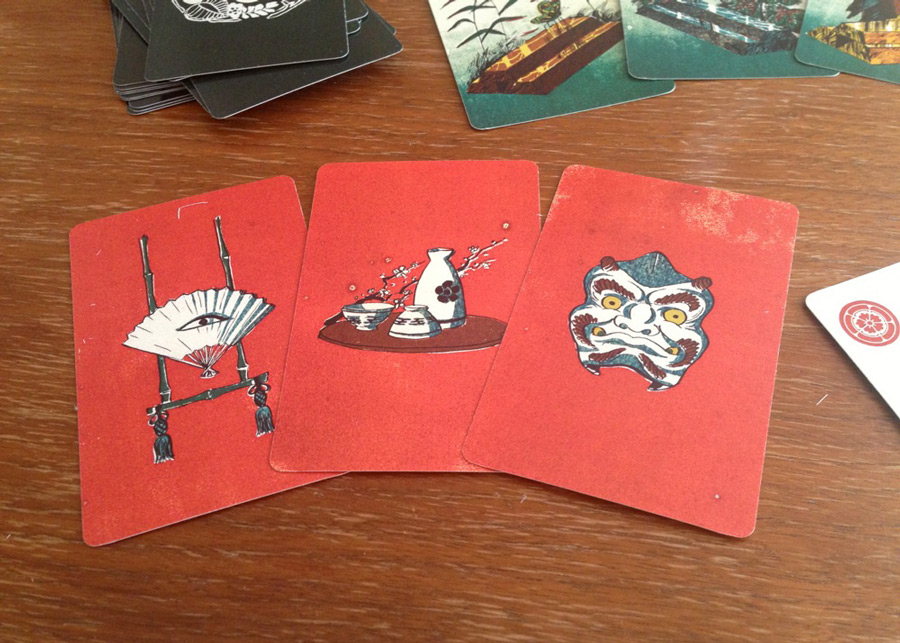 When trying to join my two ideas together, I came up with something similar to what you might recognize as the old and excellent Magic the Gathering card "Fact or Fiction". The idea is that each round one of the players takes a number of cards from the deck and try to divide these into two face-up piles. When done, the other player gets to pick which pile he or she wants. The first player, "the splitter", now must take the pile that was left over. Some of the cards that are gained represent various warriors, while others give you more and better dice (fighting spirit). The warriors and dice are used in an escalating number of battles to fight for treasure. The player with the most gold after five rounds wins the game. In an effort to create a more unique battle system I came up with the concept of warriors sacrificing themselves to re-roll dice when stuck on the losing side of a fight. This in turn lead to an Asian theme of samurai, archers and a big mighty dragon. After a few days of card mockups and rapid development I had a working prototype!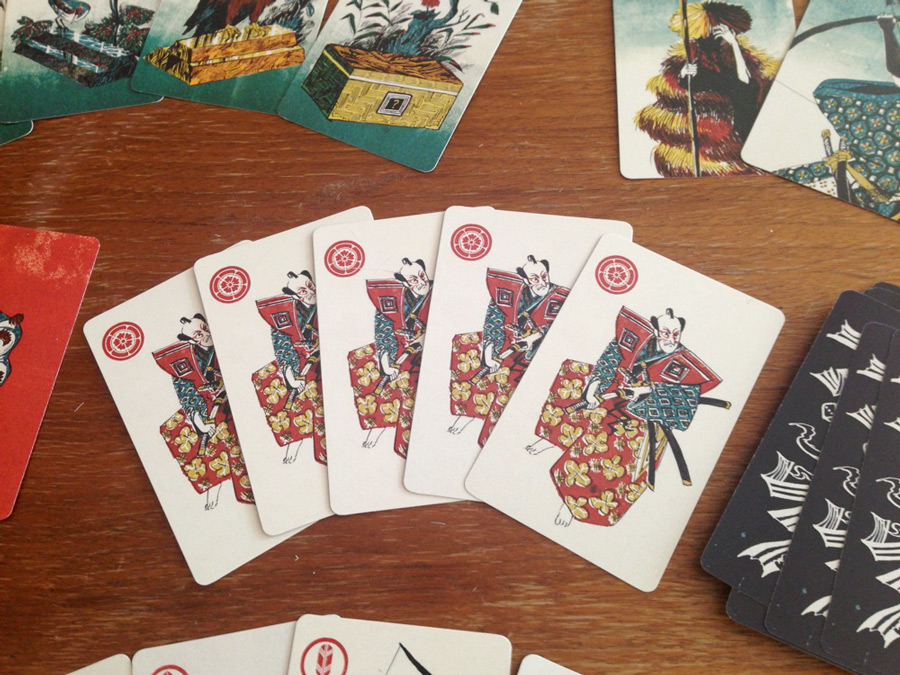 I started showing the game to various friends and their response was overwhelmingly positive. I didn't even have to beg them to play again and I really felt like I had something great going on. Over the following year or so I expanded the number of cards with a few extras, mainly for variation between matches. I didn't want any text on the cards though, so the total card count had to be kept low enough to enable easy memorization. When all was said and done the game ended up with nine different cards. This number never seemed to cause any trouble and one or two more cards could probably still be crammed in. Part of good design is knowing when to stop though, so I decided that the game was done.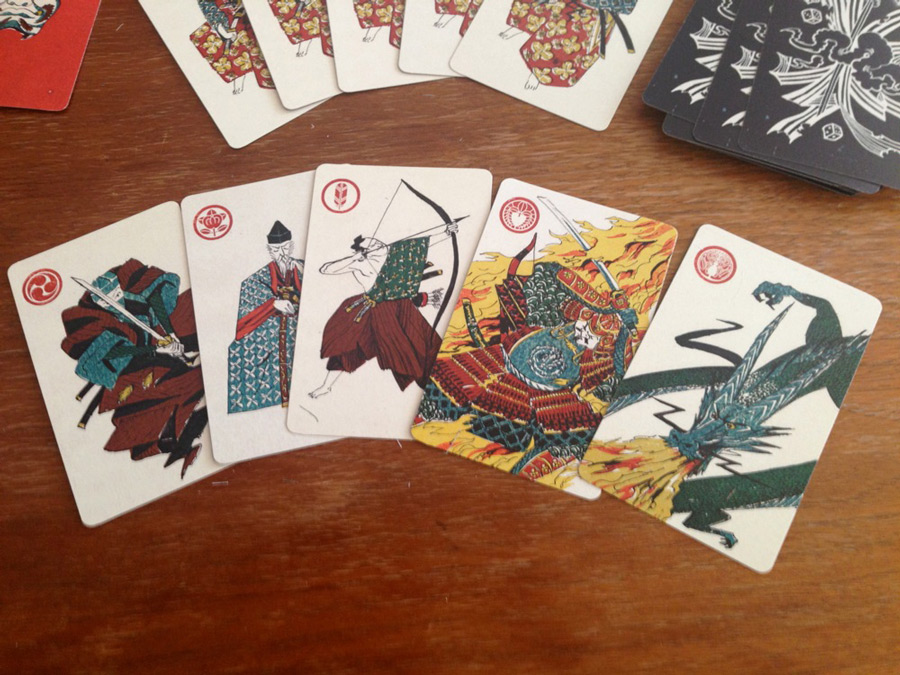 All that was left now was creating the art for the cards. Up until this point I had used images found on the internet – beautiful woodcuts from Japan that gave the game a very nice and old kind of look. I had no idea for how to create something so good looking on my own so I called out for help on Twitter, asking if anyone wanted to illustrate the game. I very quickly got a lot of answers but actually it was the very first one that was the most interesting. An acquaintance from Game Developer's Conference, Nicolai Troshinsky, said that he'd be up for the job. Nicolai is a multi talented artist, film maker and game designer but it was his illustrations for various books that made me realize he was perfect for the job. Looking through his previous work rendered all the other responses superfluos, this was the person I had been looking for! After some explanations of the rules and which cards were needed, he started working. I was amazed at the drawings he came up with and in a few months the whole game had all the art it needed.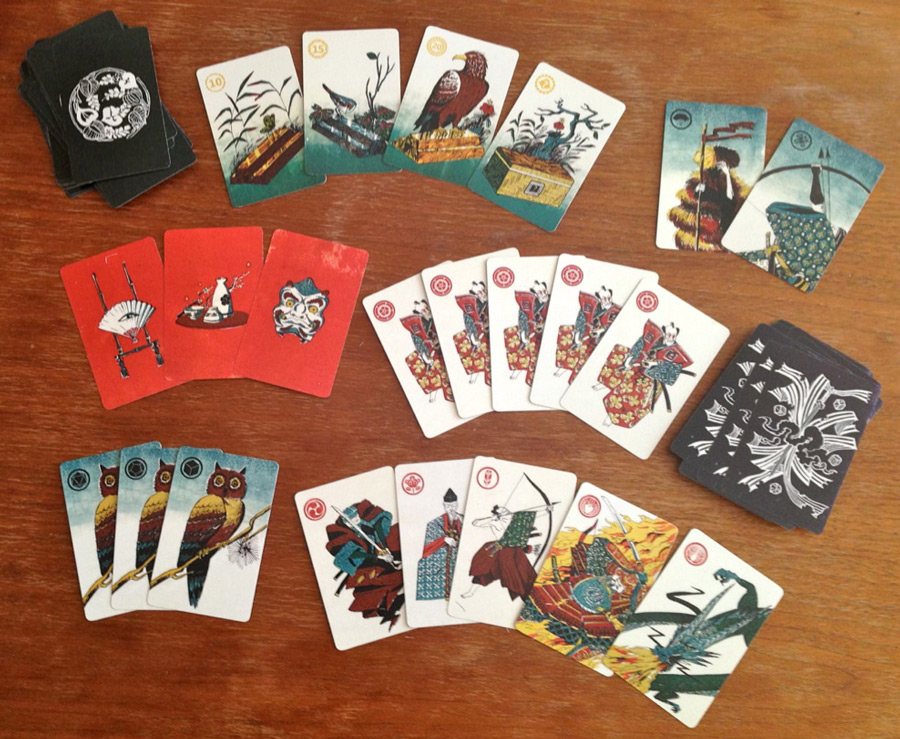 We then printed some copies of the cards through The Game Crafter and Nicolai created a series of beautiful, hand-bound rules booklets. Getting to play with the professionally printed cards and put them into a box with Nicolais illustration on was awesome. In a way this was all I had dreamed of when I first started making games!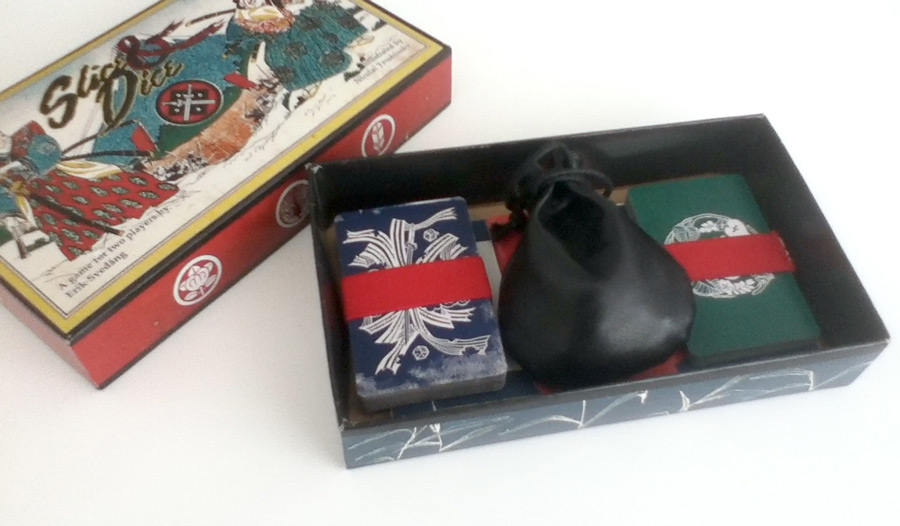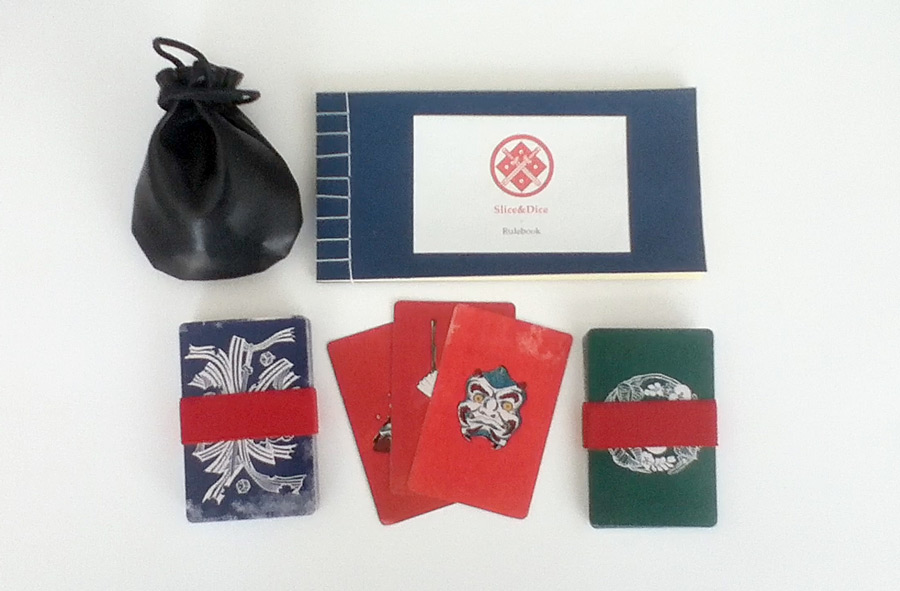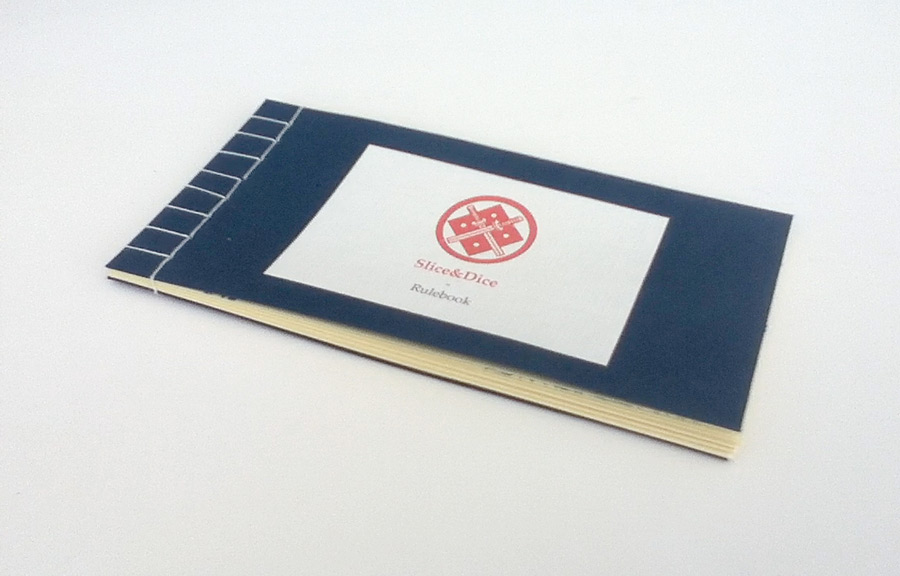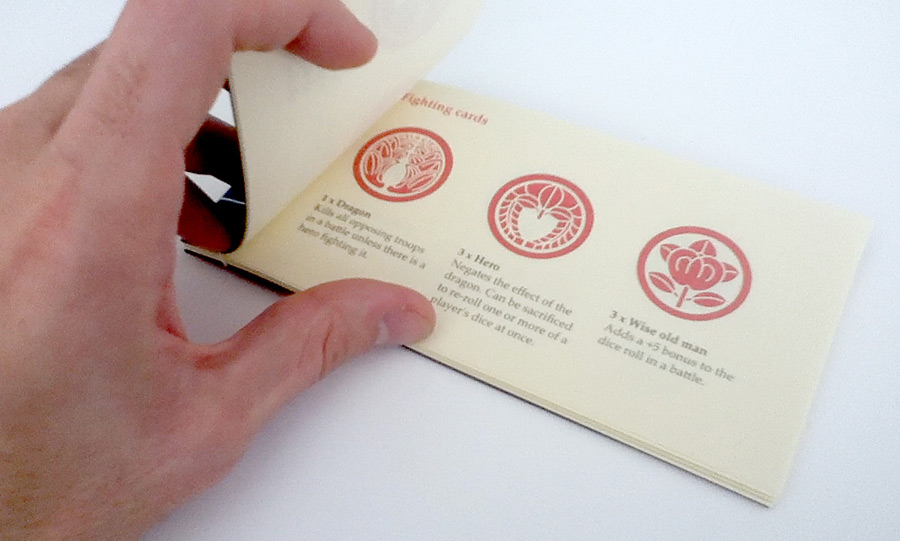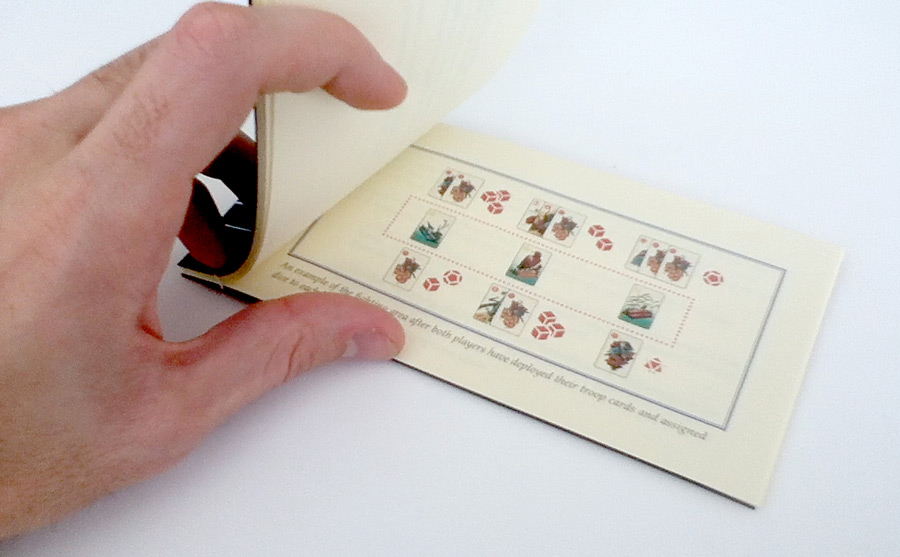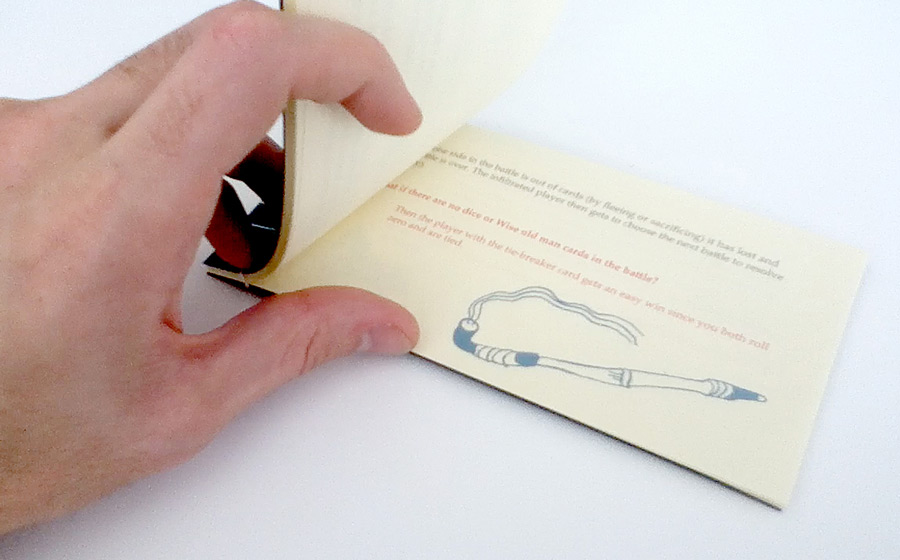 This was a couple of years ago and since then we've been on the lookout for someone who wants to publish our game. It has been close several times but the world of board game publishing is a tough one, and we've been unlucky so far. Hopefully we will be able to get it published at some point since I'm still very happy with both the game design and the art of 'Slice & Dice'.
Photo credits: Erik Svedäng. Used with permission.
Did you like this story? Please share or comment. Go to this page to submit a story yourself. Subscribe to our online magazine here!