My name is Julien Charbonnier and I'm an analog game designer from France. I used to work as a short movie producer but, due to a severe accident, I lost my job and spent several months in hospital. There I started to design board and card games. A long time hobby of mine became a day occupation. Initially to avoid boredom of course but mainly because I felt this forced rest time could be an opportunity to take my life into another direction.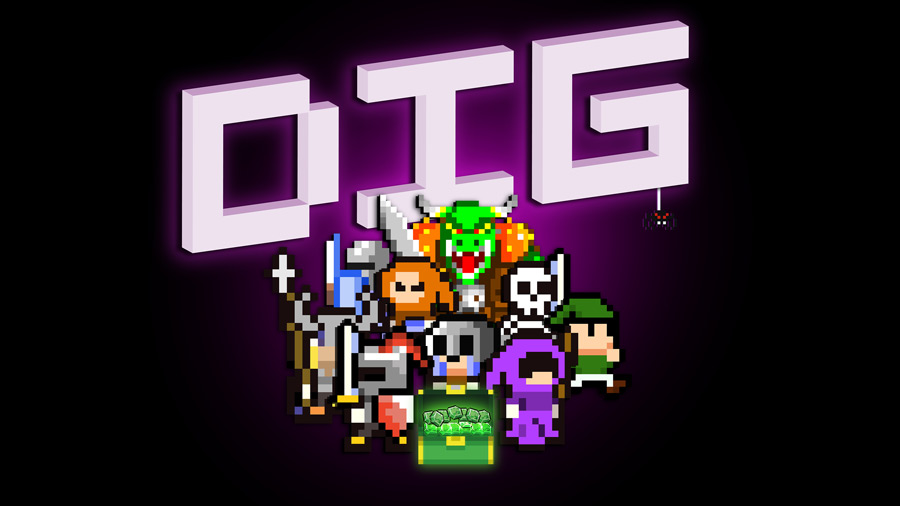 If there is one thing my girlfriend and me always love spending time on, it would be playing tabletop games. I live in the North of France and because it almost always rains in this part of the country, we prefer to spend these cloudy days playing games instead of watching TV.
Once I recovered I produced some DIY prototypes based on my ideas. I quickly realized after testing them first with my girlfriend and then with family, friends, veteran gamers and newbies who all gave me enthousiast feedback, that it would be great to bring them to life. So I did. Well at least I am currently trying since I'm on the edge of launching my first Kickstarter campaign.
My inspiration comes from my childhood and all the evenings spent playing video games like Alex Kidd
and tabletop games like HeroQuest
(my madeleine de Proust). My wish while designing games was to let my memories guide my graphic choices. That is why my first game, DIG, has this retro look clearly referring to the NES
golden age. I really enjoyed working on this part of the game, pixel art is a great way to create simple things with an eye-catching look and I am always moved by that sweet nostalgia the cards I have created awaken in me. However it did not come up just like that, I had to go through different layouts and I first tried to mix low-polygon and pixel art. I quickly realized that it was not going to match. So I chose to use full pixel art and stick to what I love the most, 8-bit video games and card games.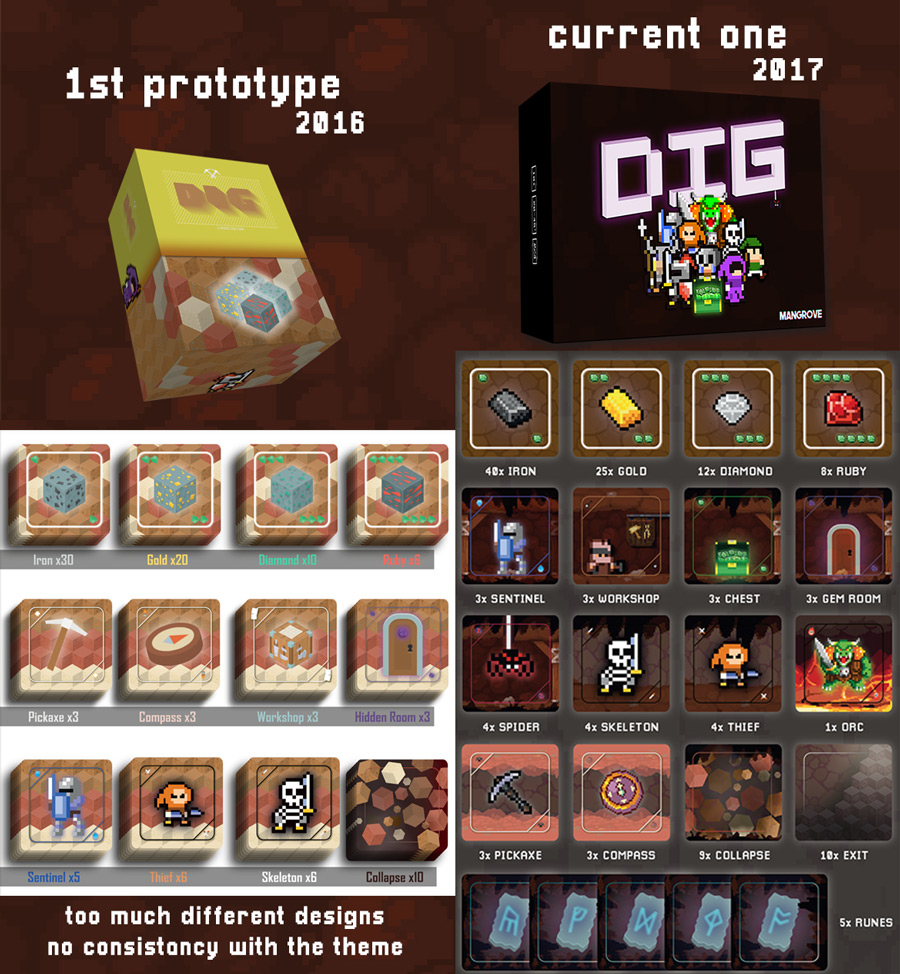 As for the game mechanics, I wanted them to be simple but not naive, mixed but not prohibitive, therefore I chose to give the game a RPG dimension enhanced with a bit of strategy and luck. The game starts slow but players are eager to dig deeper soon and collect as many resources as they possibly can. I took the term « card driven game » quite literally, indeed DIG offers an important deck of square cards (yes, even the cards are referring to pixels in a way) which can be used in many various ways.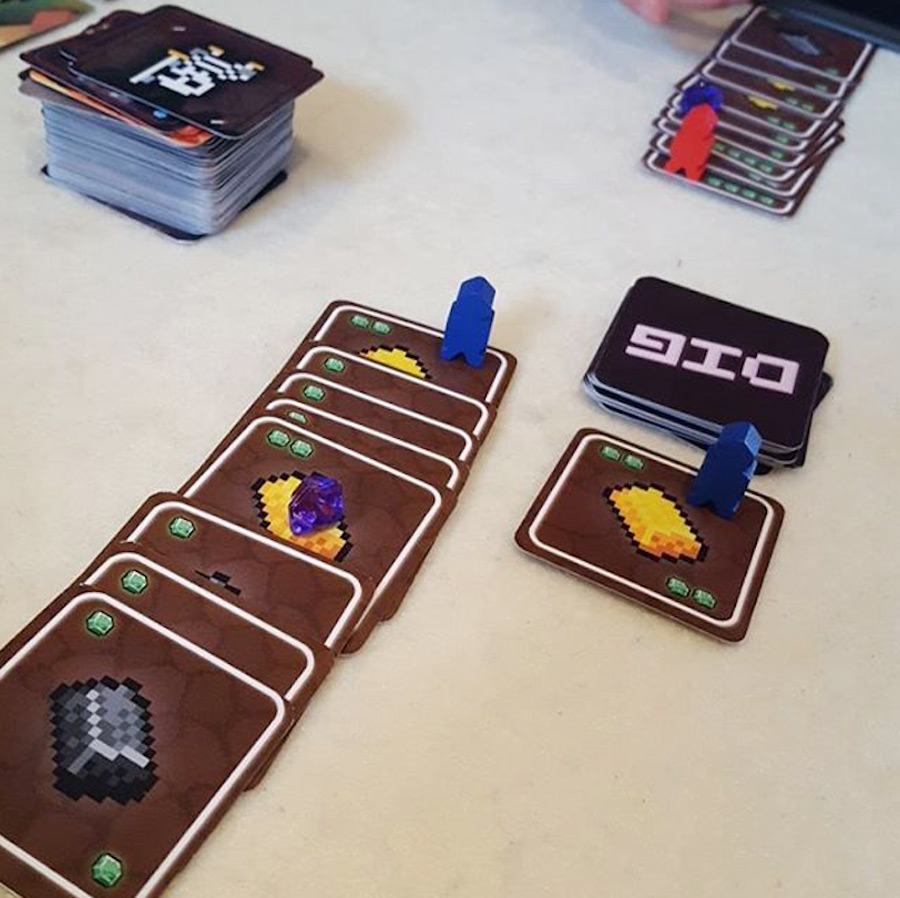 I'm not a huge fan of competitive games, so I only gave DIG a little touch of competition, or maybe I would rather say « contest » since the game backstory is set within a digging contest where the first digger to collect 10 Gems will be declared « King of the Hill ».

Players face the Hill (the main deck) and have to create galleries by hiring recruits. To do so, they first have to dig (i.e. Draw a card) with their bare hands and collect enough precious stones. When a player succeeds to create a gallery, it will create one gem for each set of 5 cards drawn inside the gallery. Of course, they can still choose to dig from a gallery and keep on collecting precious stones in order to hire Companions. These handful fellows ask for a certain amount of precious stones to provide their special ability that is often a way to collect gems faster and safer! The objective of the game being collecting ten gems, they will have to face some serious choices when their turn comes.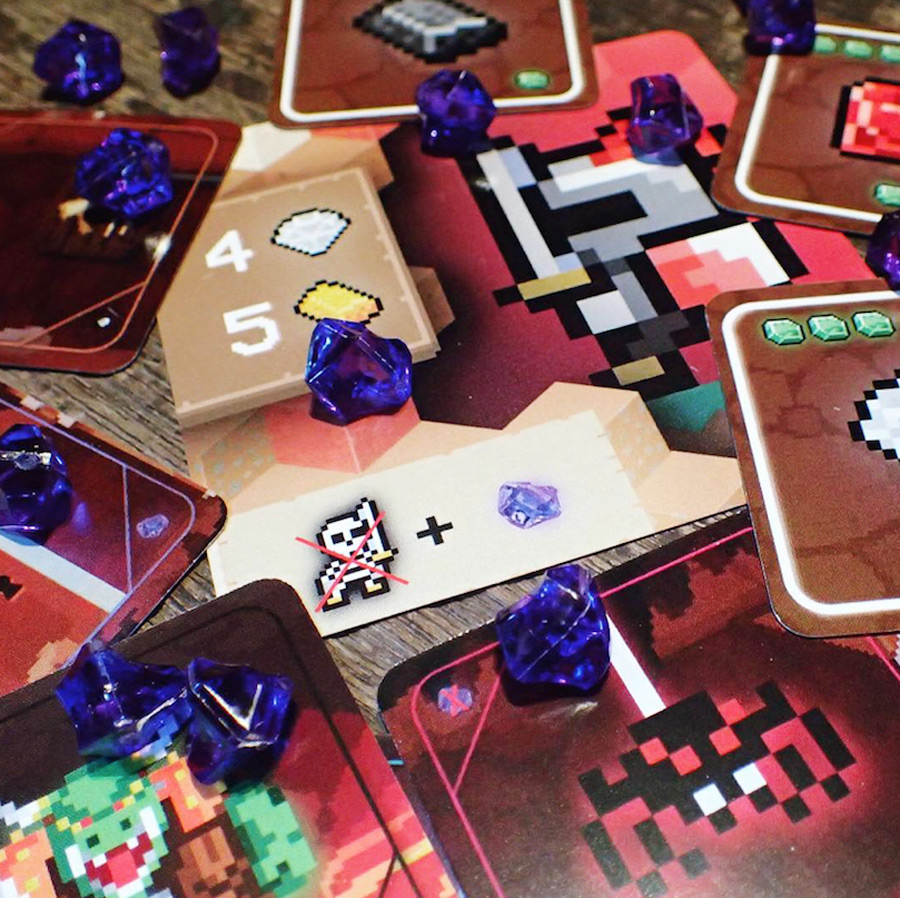 I do not know where DIG is going to take me, but the process of creating a game is truly something I would recommend to anybody. You have to face so many choices and so many issues to solve that while creating one game you are actually already creating others.
It is a real challenge for sure, but it is entertaining and satisfying too! Even on the material side it is exciting – when you have a first good prototype, choosing every component material is crucial. You can not make up your mind too quickly.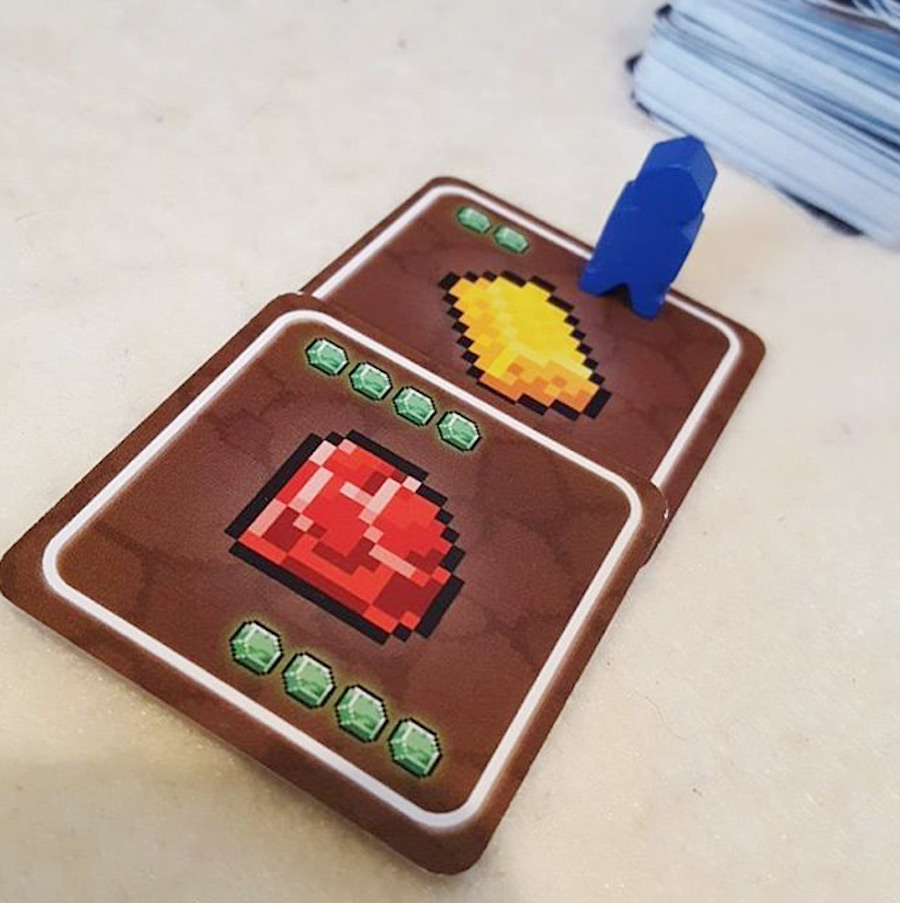 It takes consideration and you have to remain consistent in your choices. I genuinely enjoyed receiving samples from manufacturers and compareing their respective quality, establishing pros and cons regarding this material or that material, this shape or that shape.
When your project starts to materialize, it is just like seeing the birth of something that will become an entity you will not be able to fully fathom.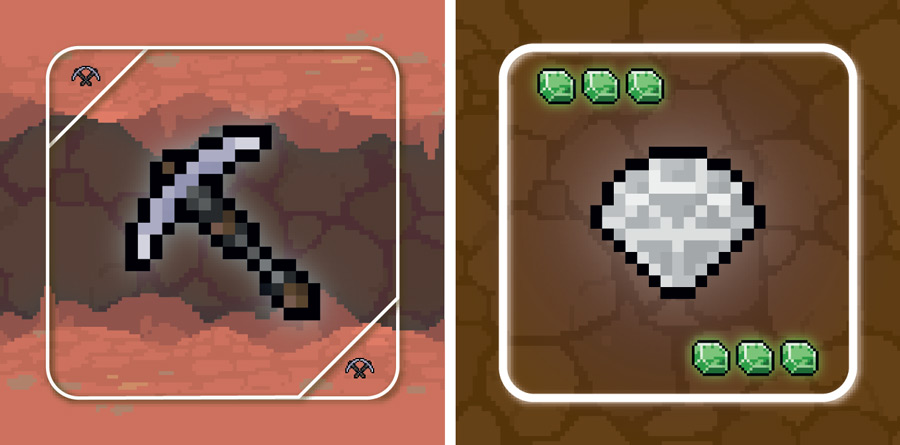 As I said earlier I used to produce shorts. Therefore I know how to bring a project that only exists on paper to life. It is the main reason why I made the choice to cover every aspect of my creation. From the idea to realization, I have created my own company, Mangrove, to handle administrative aspects of my projects. I also made a deliberate choice to stay on the indie side. Of course it wil be a lot of work, but at least I go my own way, no one will be telling me what to do… That can also be a bad thing! That's why I always take feedback I receive very seriously and I started a partnership with another young entrepreneur with a lot of experience who can tell if I'm going into the wrong direction.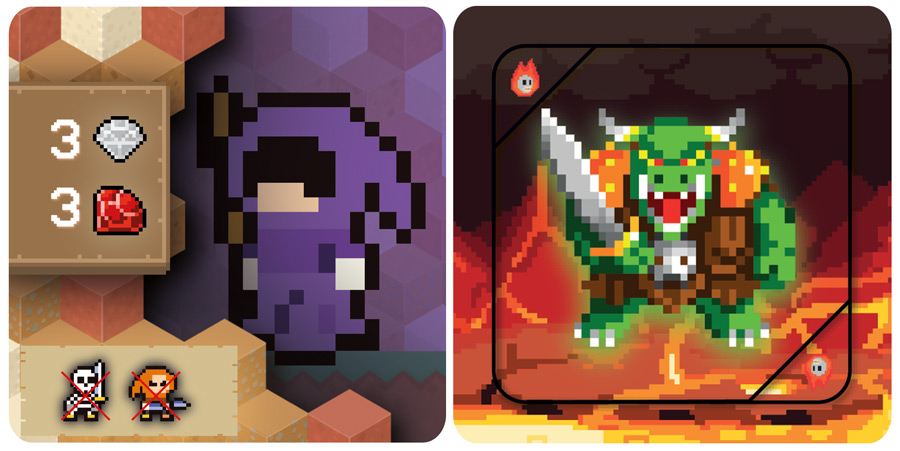 Hopefully this first step I'm taking with DIG on Kickstarter will lead me onto a new path! One thing I know for sure though is that I have got a lot of prototypes that need to be tested, shown and shared so I will not give up that easily !
Photo credits: Julien Charbonnier / Mike Wokasch / Eline Jansens. Used with permission.
Did you like this story? Please share or comment. Go to this page to submit a story yourself. Subscribe to our online magazine here!