I'm Ia Kähkönen, a design student at Aalto University in Helsinki, Finland. I focus mainly on textile design, but I have taken a few courses outside of my focus area as well.
My board game Spora was born during a course at Aalto University where we got acquainted with different materials, ceramics in this case. We were assigned to make any kind of object in a chosen material within the theme of 'movement'. The board game reflects the theme in two ways: the physical components move while playing, and while not playing the game transforms into a piece of art holding memories of the time spent with it.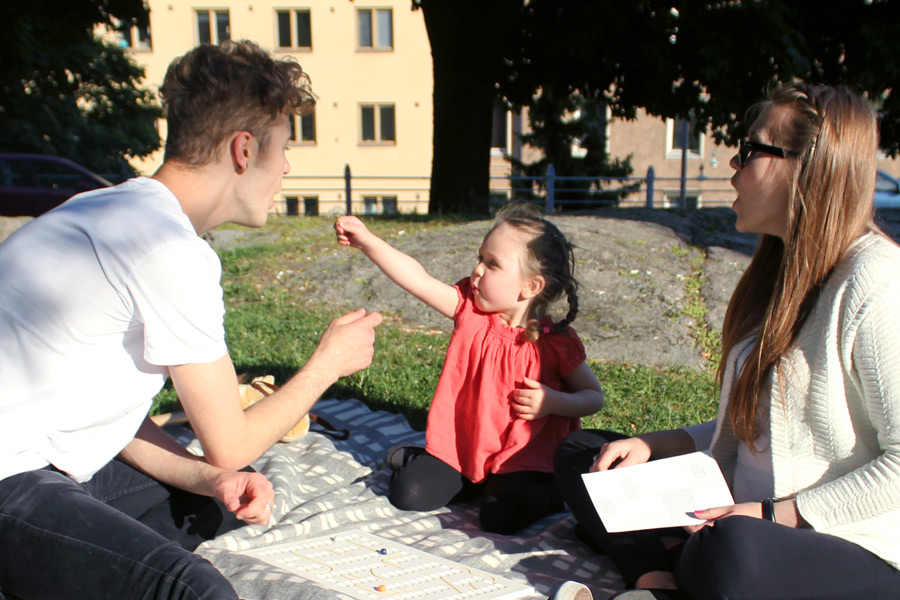 Board games usually contain a lot of memories of fun moments with parents, friends or total strangers. We all have some kind of emotional connection to these games that remind us of those moments. Sadly, these games are usually hidden away in the darkest corners of closets, along with the memories.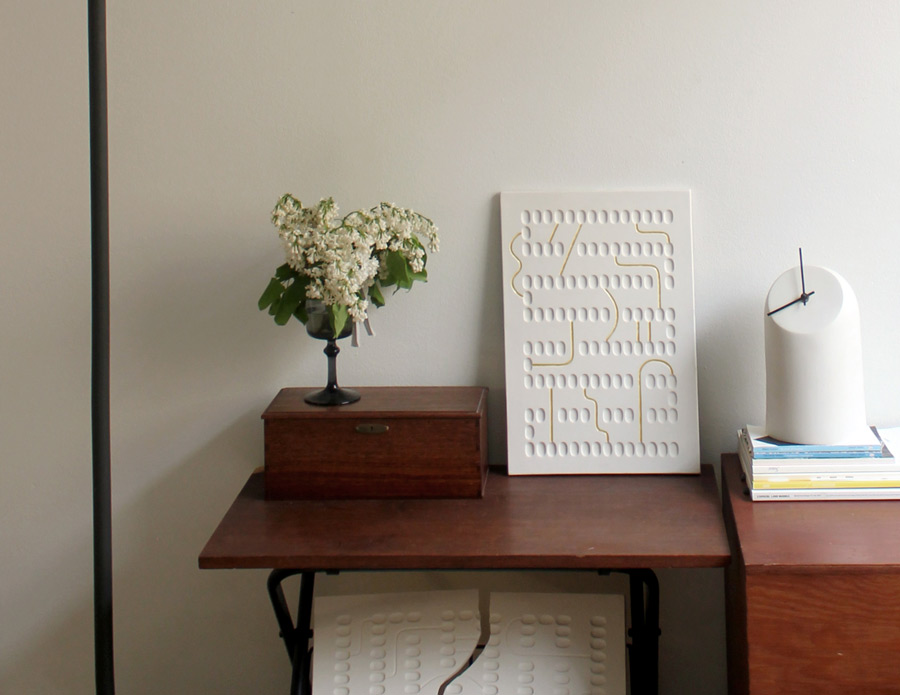 I wanted to bring these moments into people's everyday lives and surroundings, by putting these memories on display. The idea is to display the game as art and as a reminder of time spent with loved-ones.

My absolute favorite game as a kid was Snakes and Ladders. Once, while waiting for the tram in Helsinki, I noticed similarities between this game and the tram map. This gave me the idea of making a board game that wouldn't have to be hidden after use, serving as a piece of art holding endless memories instead. The different tramlines are marked with differing colors for each tram on the map -likewise in my board game Spora. The yellow prototype represents tram number 9 in Helsinki, the one I hopped on while designing this game.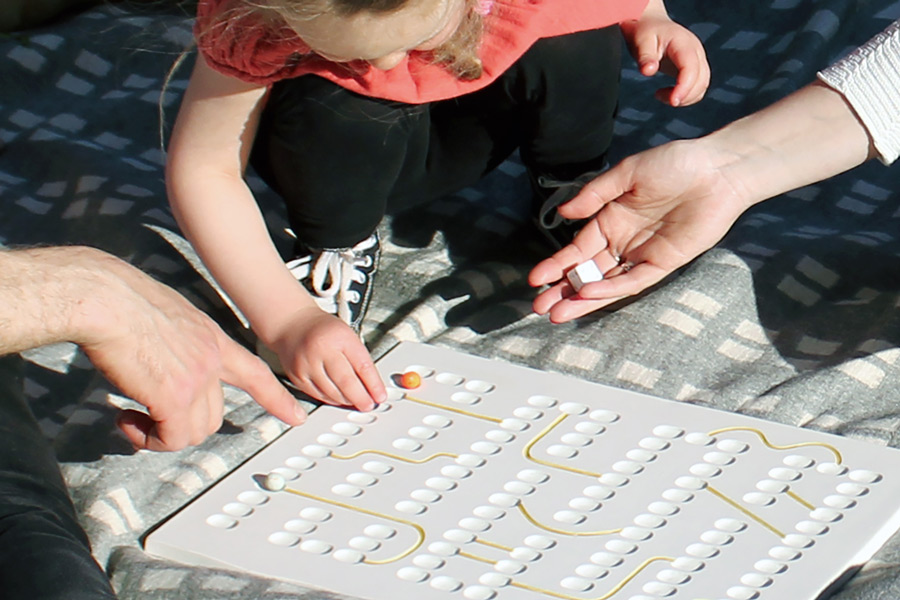 The rules for Spora are very simple. Players roll a die and move their tokens on the route marked with the concave ovals. If the player's token lands on an oval which has a colored path connected to another oval, the token must be moved to that spot either higher or lower on the game boards route. The player who's first to bring their token to the last oval on the route is the winner.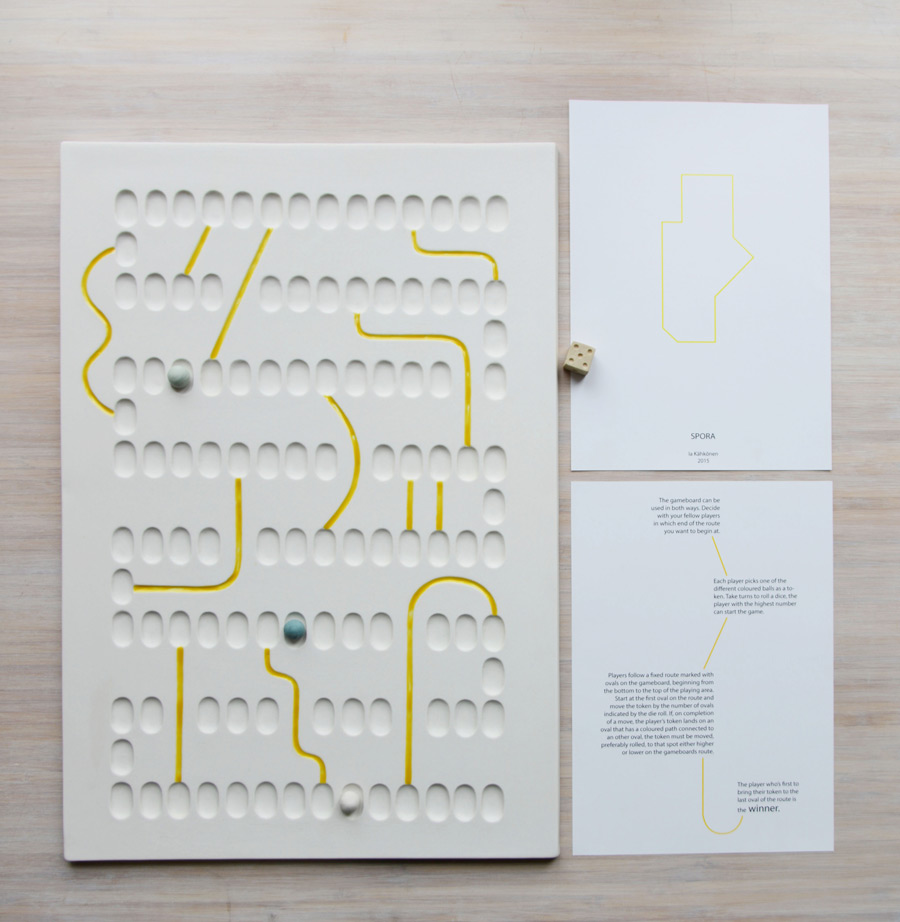 Contrary to the classic Snakes and Ladders game, the colored paths act as both snakes and ladders, making it possible to begin the game from both ends of the route.

Did you like this story? Please share or comment. Go to this page to submit a story yourself. Subscribe to our online magazine here!