Hello, my name is Scott. I grew up in California, spent 8 years in Tanzania, and now my wife and I are living in Fort Worth, Texas. It was while in Africa that my interest in board games began. While visiting, some friends introduced us to Catan and later Dominion and it wasn't long before I was musing about making my own games. I first developed several educational games in Swahili, two of which were quite popular with the kids.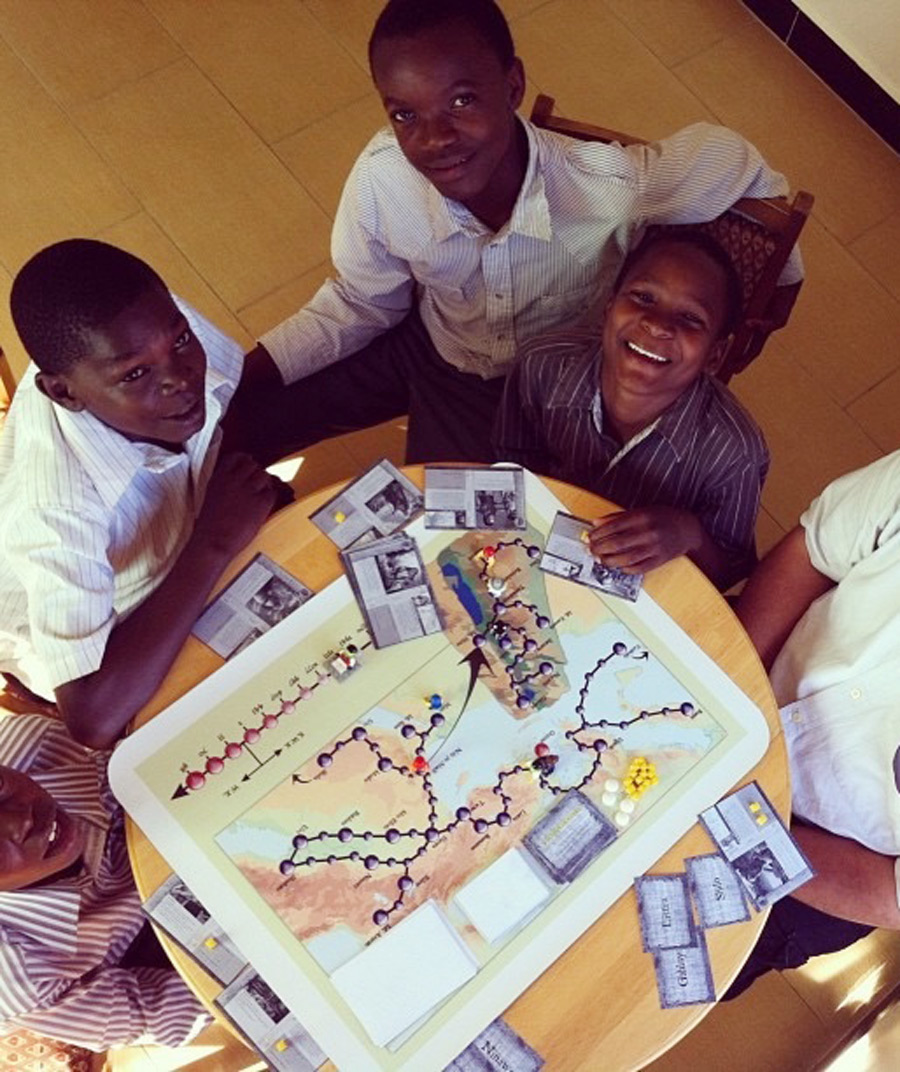 The initial concept for the game that has become Sector Prime was actually one of those educational games. I had intended to add a building mechanic using Lego bricks adding another dimension to the game and increasing the level of interactivity.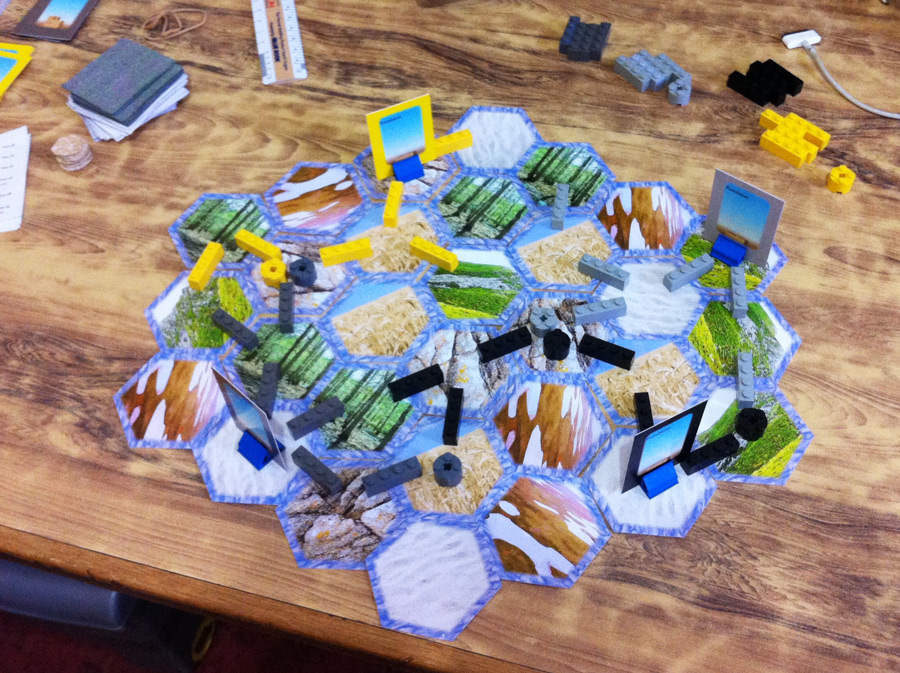 However, I was still eager to create a game that was just that, a game. Something that young old would enjoy playing again and again. So it quickly evolved away from the educational theme and morphed into a medieval theme where players collected taxes from the villagers and raced to build their castle, or Tower.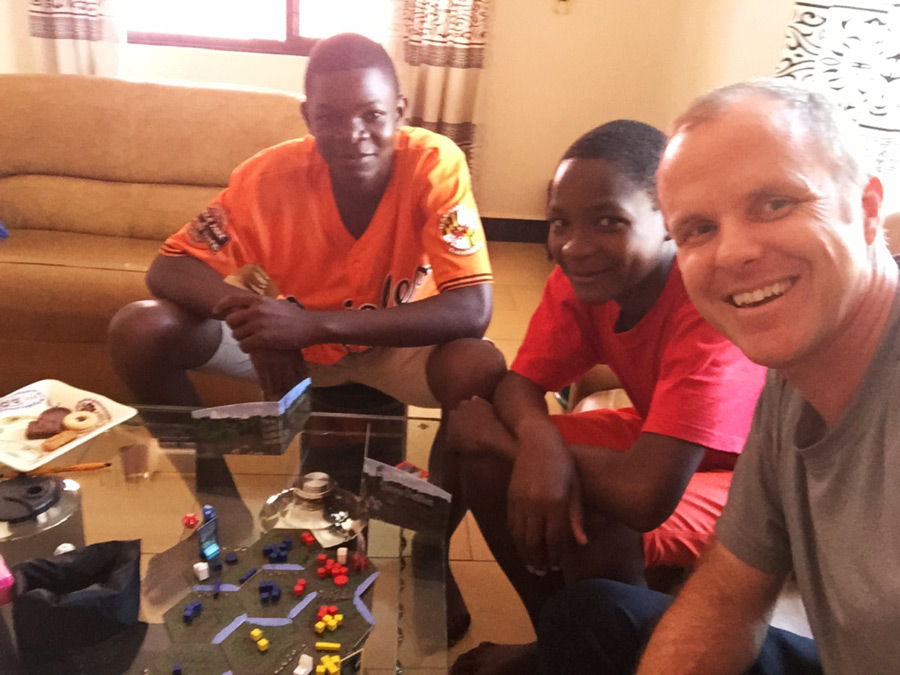 In addition to the game itself, I really enjoyed working on the components, even making the 3D models of the Towers and printing these out. They were unique in that they were modular and players would build them through the course of the game. This is still a core element in Sector Prime, though instead of a Tower you are building a Space Station.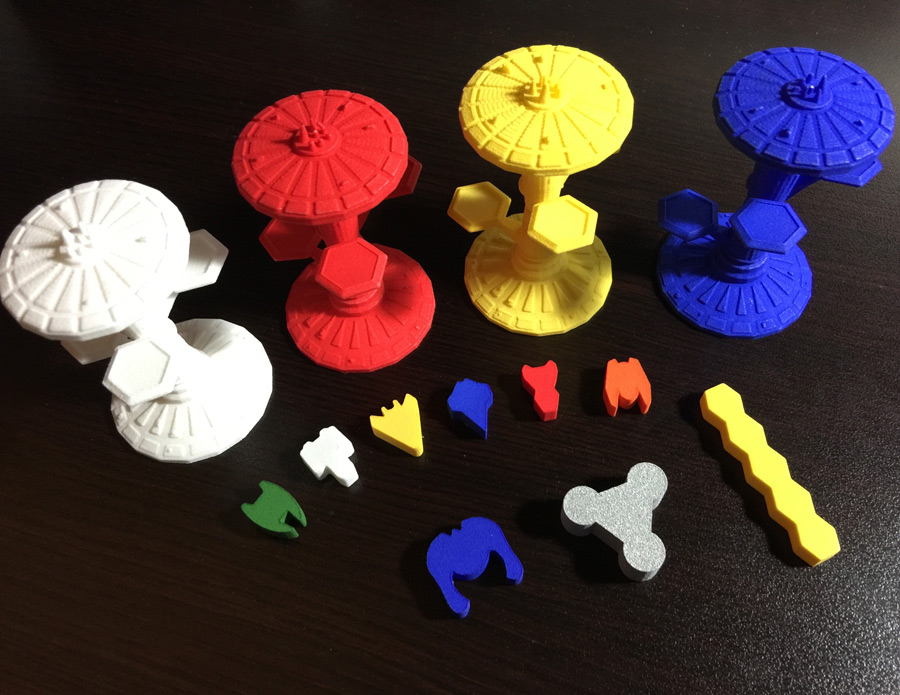 The challenge though with any game is balancing a great idea with great game play. Cool components are nothing if it's not fun or engaging. Several initial beloved concepts had to be scrapped for one reason or another. But after several big changes we realized that we had a working game that was fun to play!
Sector Prime is a 4x game, but not like ones you're probably used to. It takes only 30-60 minutes to play and just a few minutes setup. The goal of the game is not total domination, but rather it is a race to complete construction of your Space Station. Of course along the way there is a lot of conflict and decision making on how best to use your resources.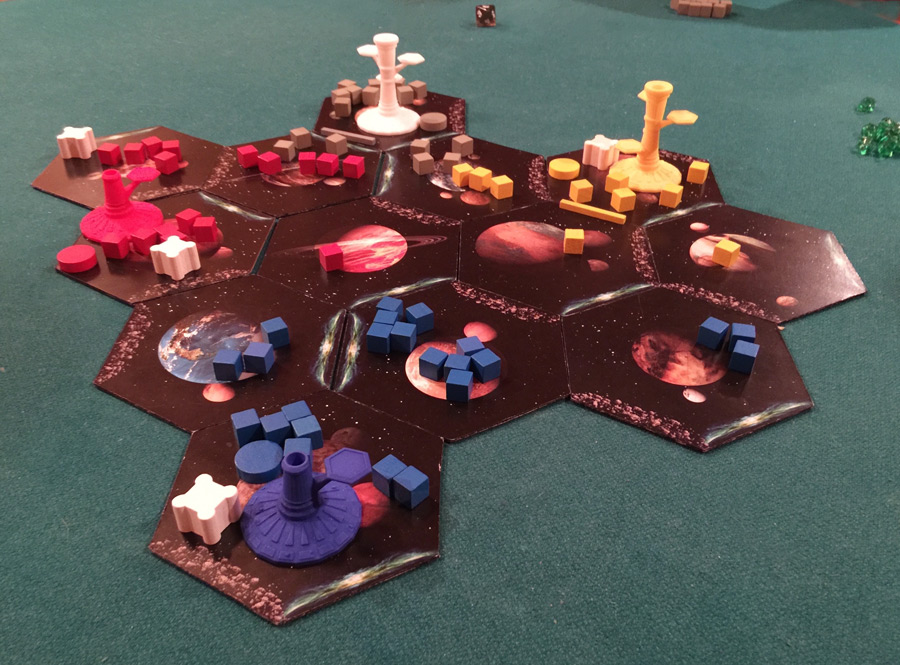 Each turn is divided into 3 phases. In the first phase you roll your die and move your drones out across the board. In the second phase you have the option to battle with players who are in your way or to build defenses or even the next stage of your Station. In the third phase you mine Traxium crystals which you will then use in future turns to support battles and construction. The first player to complete construction of their Station wins the game.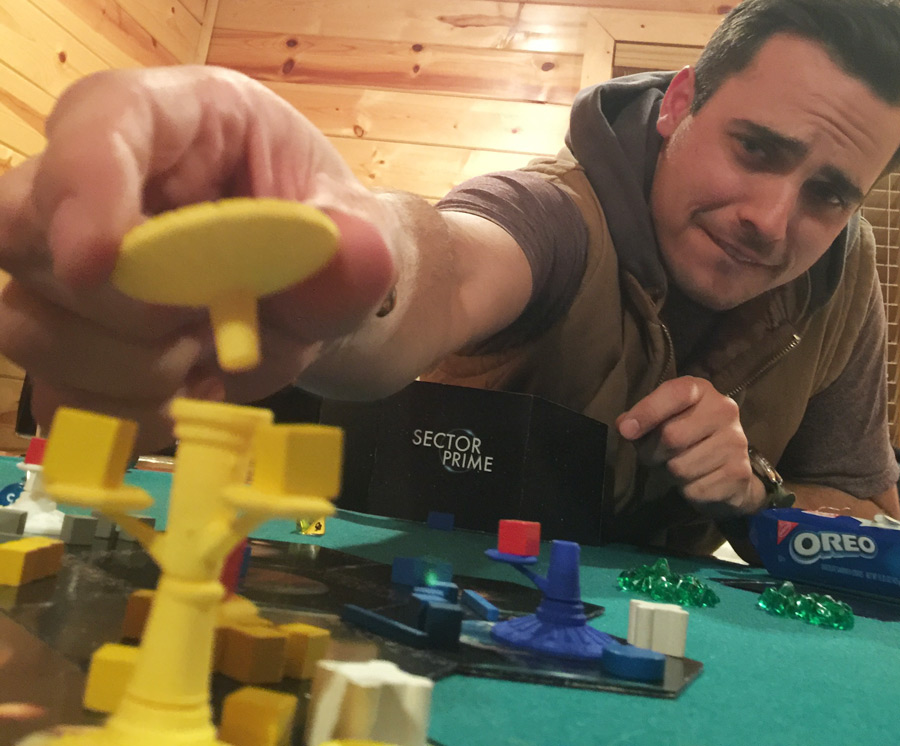 There a few unique mechanics incorporated into the game, one of which is the dice. Each player begins with a d12 (12-sided die), but as you build your Station your die is reduced, first to a d10 (10-side die) and then an d8 (8-sided die). This helps keep the game balanced to the end, preventing a runaway winner.
Another feature that I really love is the tiles themselves. On each of the six sided tiles there is a side with an Ion Storm, another with an Asteroid Field and the other four are open. Those barriers each impede your progress by varying degrees. With the random layout of tiles these barriers add a lot of variety to the board. Some layouts are closed and travel is difficult whereas other are open between certain areas increasing the likelihood of battle with neighboring players.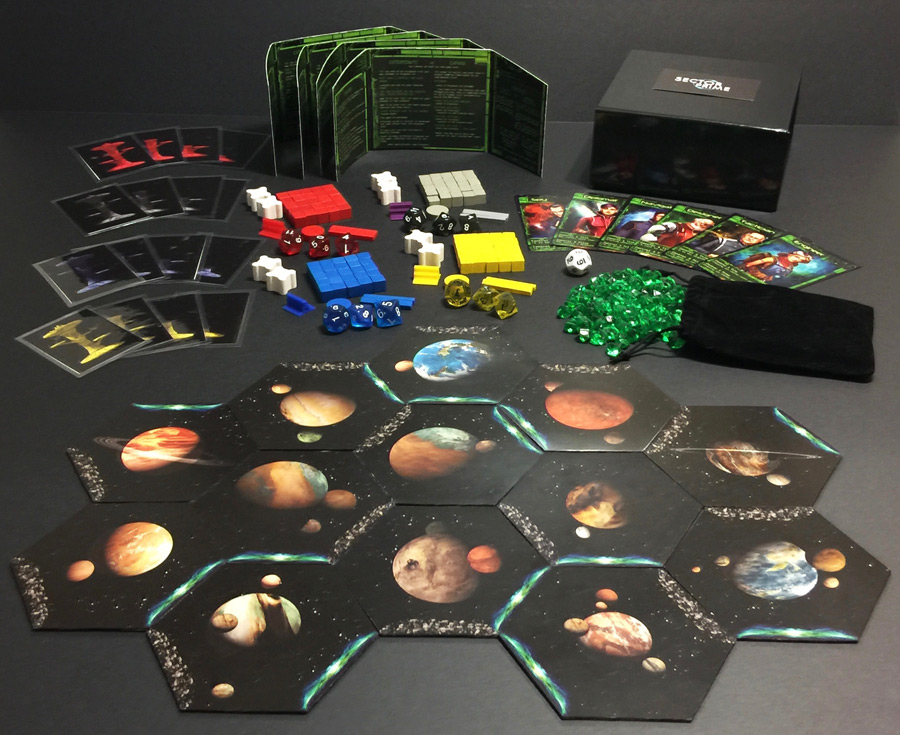 There are some great games out there that are not visually appealing and while that is ok for some, I want to enjoy looking at a game as much as I enjoy playing it. In particular, I was disappointed as I looked at other space themed games and saw that many either had very poor art or beautiful art that was obscured by text. So I wanted to keep the play area on Sector Prime as uncluttered and thematic as we could. To help with this I was fortunate to find a couple of artists willing to let me use their planet textures. These along with a bit of my 3D modeling gave us some beautiful tiles to play on. We were also very happy to have Rob Ruffolo do our cover art as well as the Player cards. That has really boosted the look of the game, so that it will be as beautiful on the shelf as it is on the table.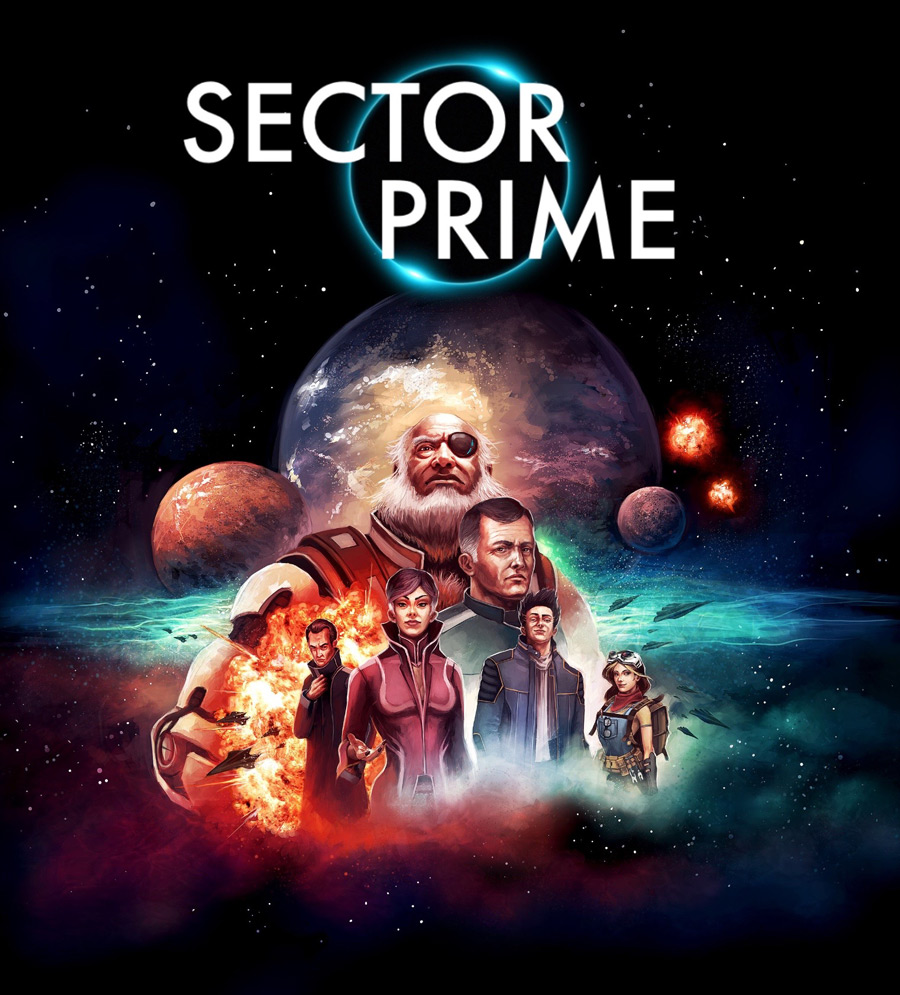 A great walk through of the game as well as a very enthusiastic review by Lance Myxter of the Undead Viking can be seen here. He has really captured the essence of the game and gives a good synopsis of the strategic elements.
It's very satisfying to sit around a table and watch others having a good time, especially knowing that I had a share in making that happen. When players are gathered around a table conversation is inevitable, as opposed to staring at a screen which tends to shut everyone else out. Then, when the evening has passed, players often remember the good time they had with friends as much as (if not more than) the great game that they played.
In conclusion, there were three things that I wanted in a game: First, a game were you interact with other players. Not simply, "Hey wanna trade?" but rather, "I want that tile you are on, let's battle!" Second, a game with no runaway winners. Some games eliminate players until only one is left. Others allow one or two players to take such a commanding lead that the other players have zero chance of winning. Those games may have their place, but I wanted one where every player (if they played well) had a chance to come back from last place and win! Third, I wanted a game board that was different every time. One that would cause you to reexamine your strategy and try something new. These concepts grew into what is now Sector Prime. I love it and I hope others will too.
Sector prime is live on Kickstarter and I hope you'll consider supporting it.

Did you like this story? Please share or comment. Go to this page to submit a story yourself. Subscribe to our online magazine here!