Cyber Kids on Real Agency has designed and made an educational board game with a civic spirit. The objective of Partycypolis is to make young players aware of the benefits derived from active participation in the lives of their communities. The game was designed for children and adolescents.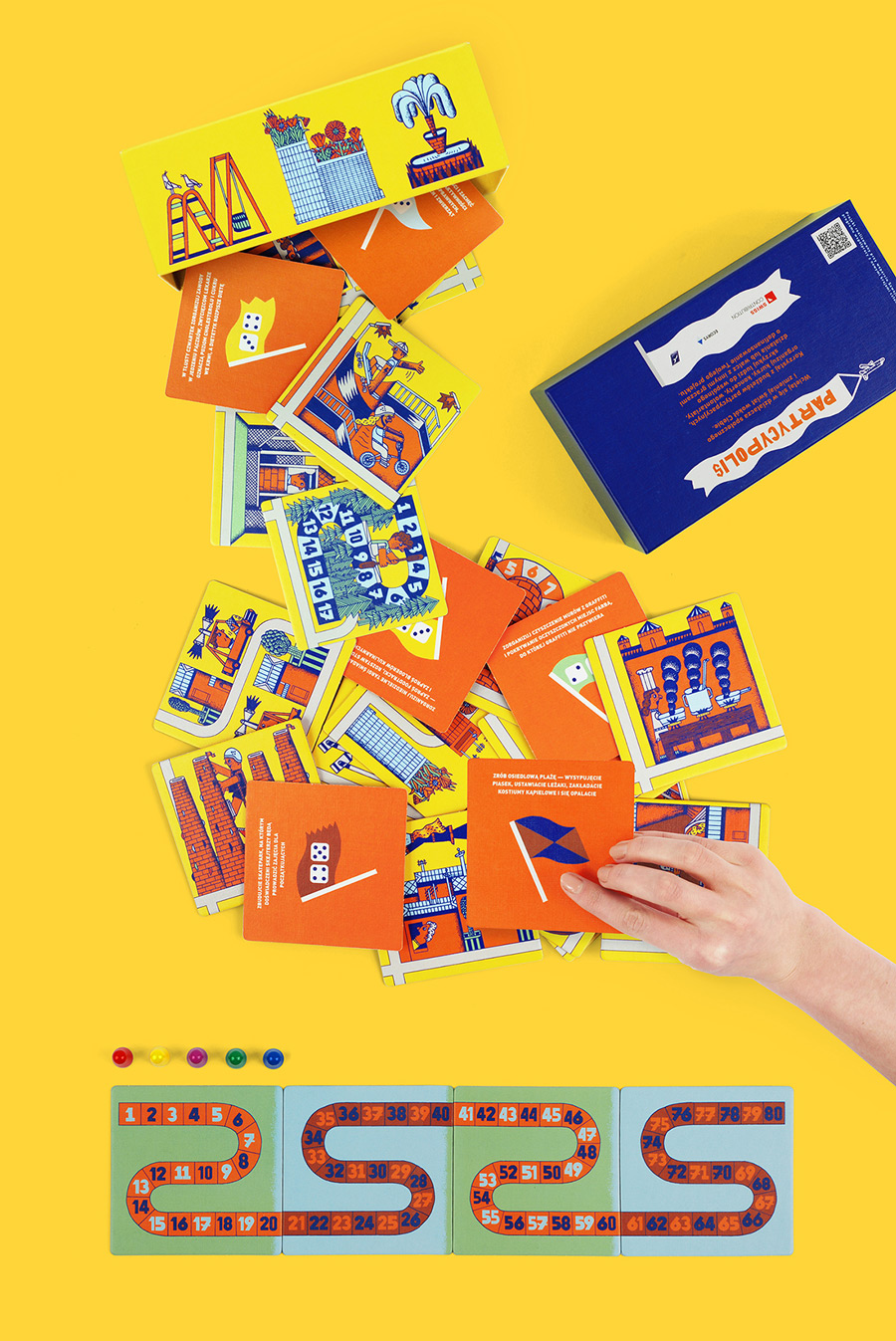 The project was commissioned by the research and consulting company Ecorys, which through the use of this game presented projects implemented within the framework of the Fund for Non-Governmental Organizations in the Block Grant of the Swiss-Polish Cooperation Programme. The Partycypolis board game is accompanied by the website here.
The task of Cyber Kids on Real Agency was to present the effects of the distribution of the Block Grant of the Swiss-Polish Cooperation Programme as well as educating young people about the issues of civic participation.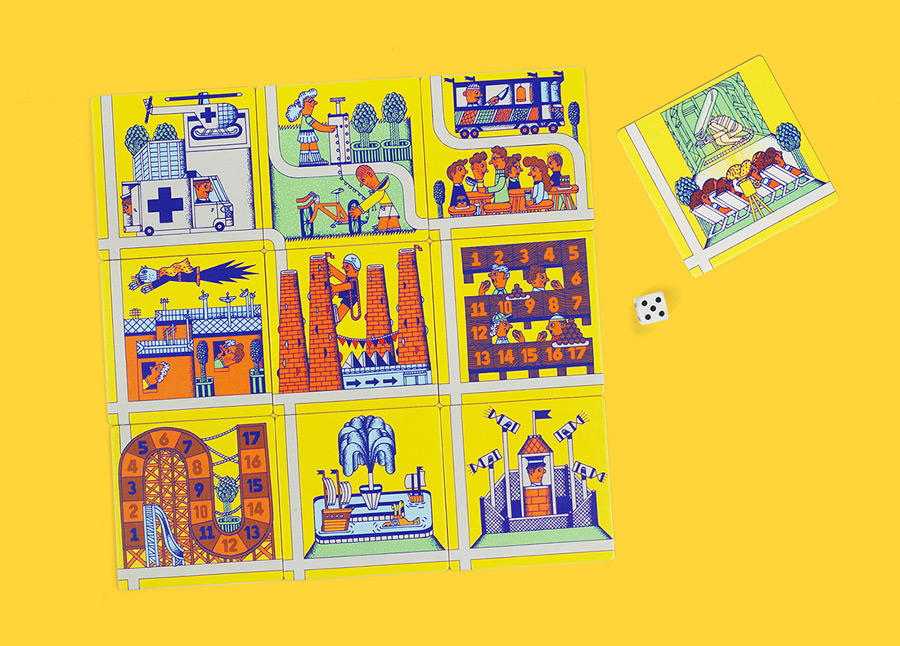 "We love unusual projects and solution; therefore from the start we assumed that in this case we must have something different than boring reports and their dull language. We thought that if we provided some entertainment, the recipients would reward us with their interest. This is how a board game giving account of individual funding cases was created. The second objective, even more satisfying, was an attempt to inspire young people to get involved and feel the need to participate in creating democracy," stated Dominik Cymer, Creative Director at Cyber Kids on Real.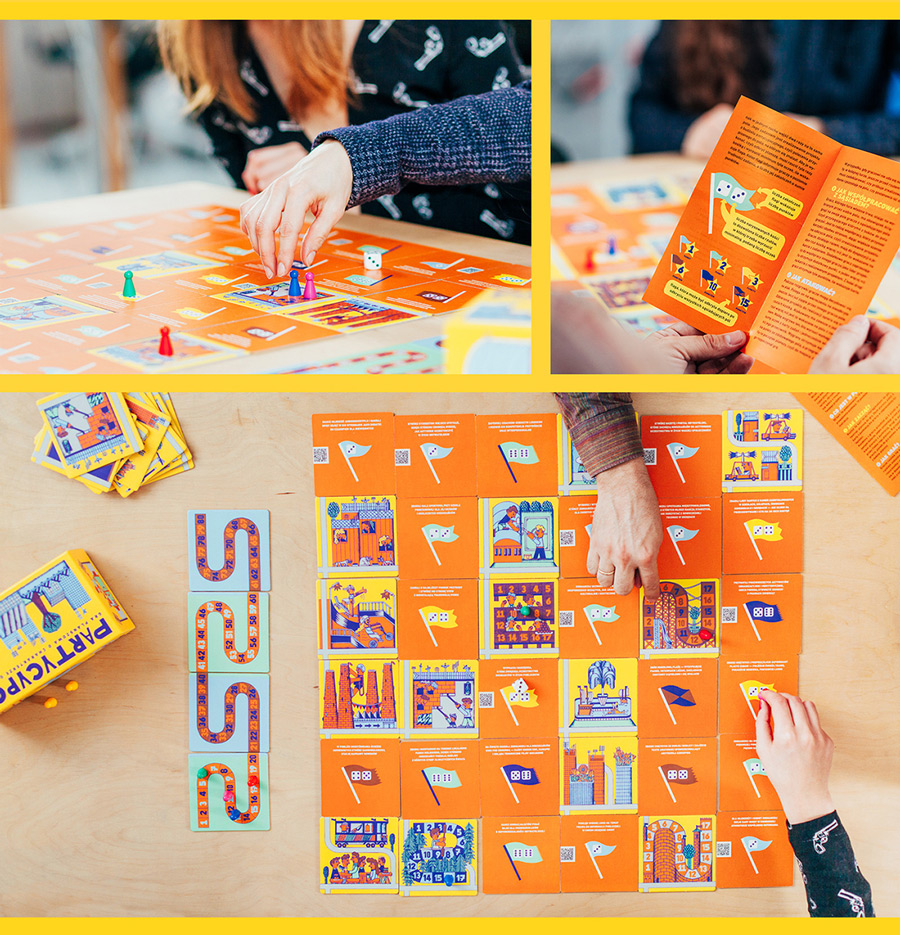 In Partycypolis players become social activists. By making use of participatory budgeting and moving their pieces, they implement their projects and organize, e.g. courses, concerts and voluntary services. They can cooperate with other players and help each other in their endeavours. There is also rivalry in the form of making efforts to acquire funds for a selected project. Partycypolis game cards and the box are decorated with colourful illustrations by Jacek Ambrożewski. In a funny way, they explain the main objective of each of the challenges the players must face.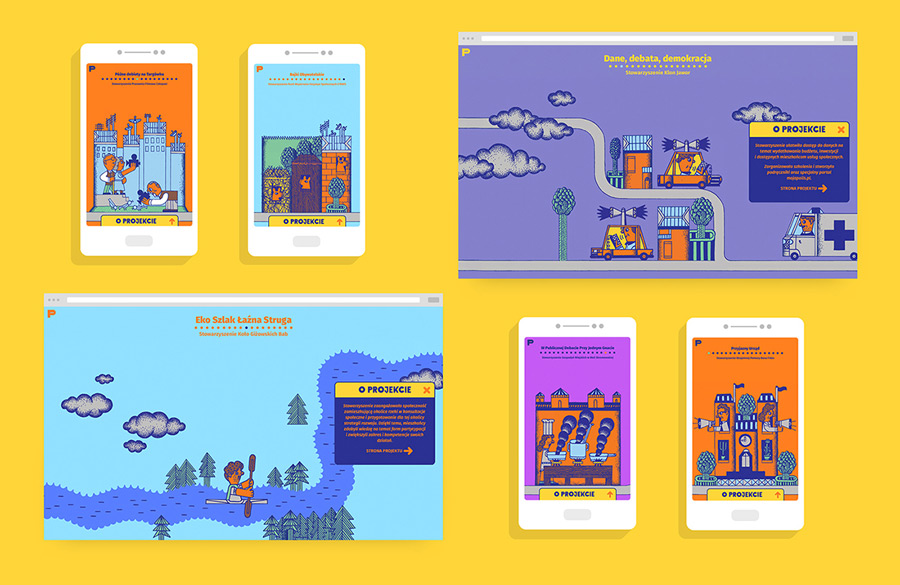 Junior secondary schools, general and technical secondary schools as well as youth centres in the Małopolskie, Świętokrzyskie, Lubelskie and Podkarpackie provinces have received 3,500 copies of the game Partycypolis free of charge.
***
Cyber Kids on Real is an advertising agency handling campaigns for ATL, Digital. While working for their clients, they also experiment at the same time with projects bordering on art and design. The agency's works have been rewarded in the following competitions: KTR, Projekt Roku, Kreatura, MUST HAVE, Dobry Wzór and Webstar. The projects of Cyber Kids on Real are presented in Polish and international exhibitions, galleries and festivals. For more information click here.

Did you like this story? Please share or comment. Go to this page to submit a story yourself. Subscribe to our online magazine here!