The Christmas holidays are here, and as you all know, board games make the perfect gift for friends and families. And this year we don't want to overwhelm you with all the options, so we have compiled a guide for you folks, because you deserve some fun and laughter around the board game table. This gift guide captures the spirit of family togetherness with board games guaranteed to have elegant gameplay, engaging themes, and plenty of interesting decisions to make. So grab a cup of coffee and make your Christmas gift list because these must-have board games will get you through the Xmas holidays.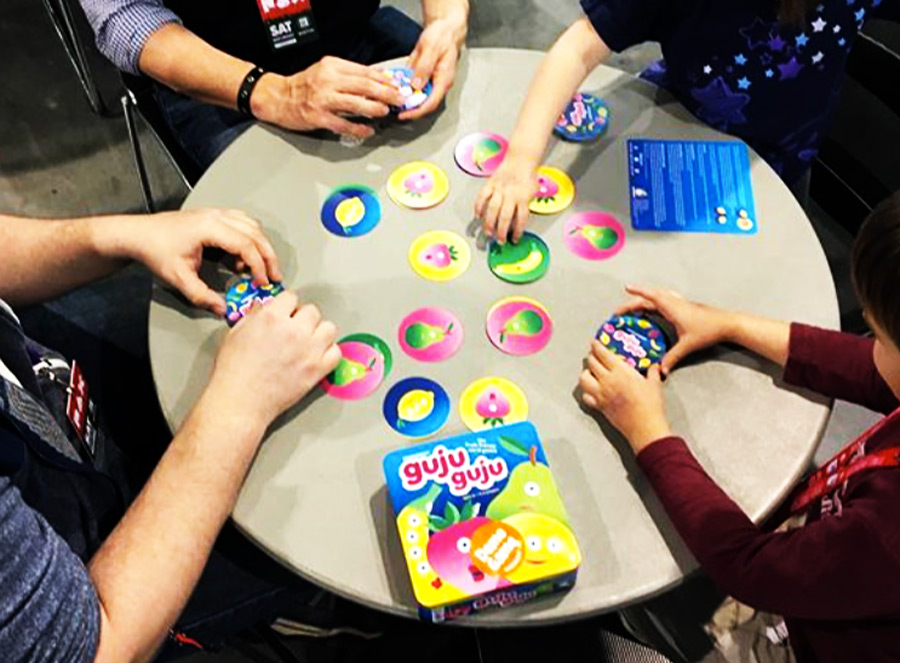 Guju Guju is a fast, easy and fun party game with a unique twist. Four fruits are pictured among 120 circular cards. Each player has a face-down hand and says the name of the fruit they're aiming for and flips over one of their own face down cards to see if it happens to match the cards in the centre of the table. If they reveal the same type of fruit that they named, everyone races to cover all of their fruits with cards from their personal deck. Everyone races to cover as many of the matching fruits as possible. Whoever rids their hand of cards first wins! This unique fruit frenzy card game has already won awards such as the National Parenting Center Seal of Approval and the Oppenheim Portfolio Toy Award. Get Guju Guju for $15 here on Amazon.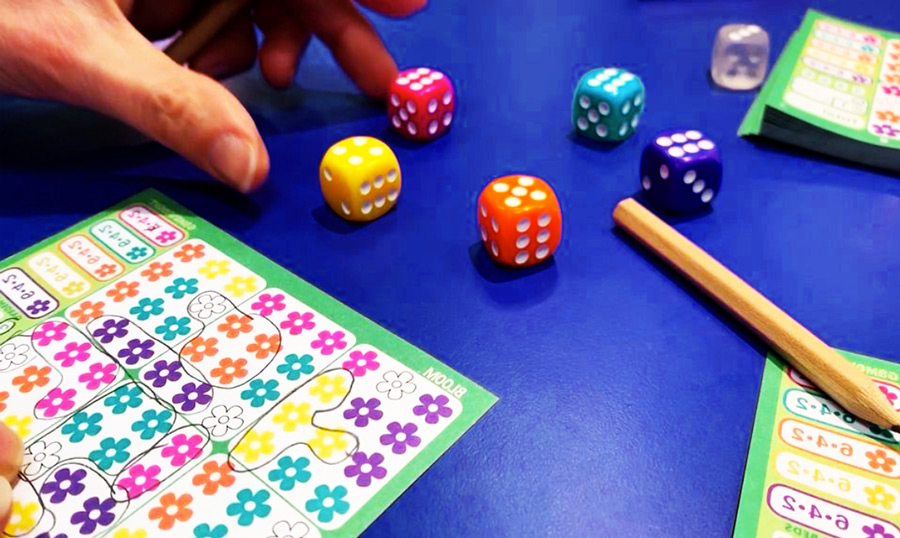 We love roll-and-write games and Bloom was an instant hit at the table! Part visual puzzle, part spatial planning challenge, this is another great dice game by Gamewright after their smash hit Qwixx. Each player has a scoring sheet with six garden beds. Players roll six colourful dice, choosing which one to keep for their own score and then passing the rest of the dice to the next player. There are a variety of ways to gain points: being the first, second, or third to sell all flowers of a colour (and shouting "Bouquet!"), or by selling all flowers in one of your six garden beds. Negative points are awarded when you make your customers unhappy by selling them the wrong type of flowers. 150 scoring sheets are included in the box! Bloom was awarded the Parents' Choice Silver Honor and is a great game to play anywhere. Simple and fun. Get Bloom for $12 here on Amazon.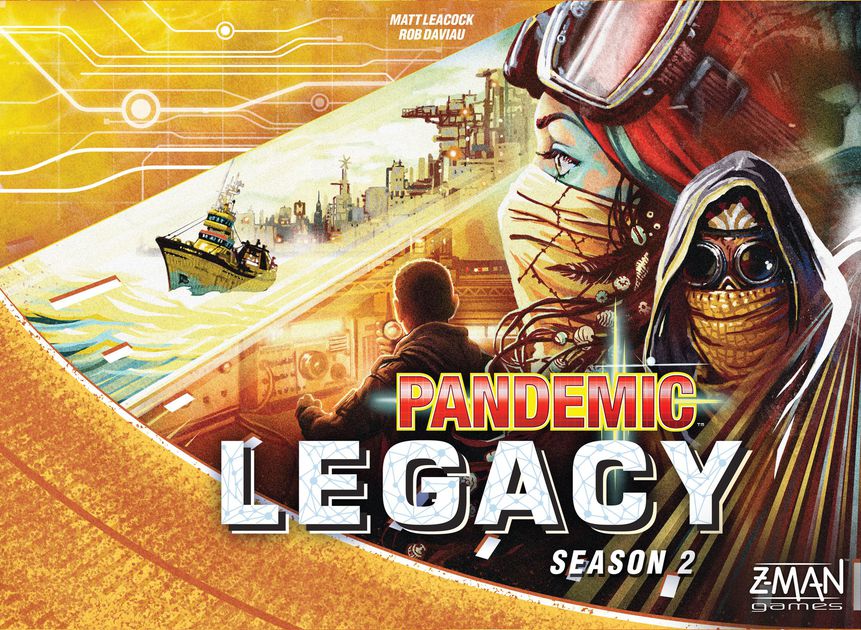 In Pandemic Legacy, you are a team of disease-fighting experts racing against the ticking clock to treat diseases around the world—while wondering what your next turn will hold. In this continuously evolving cooperative game, you play a campaign through 12-24 gaming sessions, depending on the performance of your group. We just finished Season 2 and it was amazing! Easily the best board game experience and this includes Season 1 which was epic in itself. I do think you need to have played Season 1 to get the maximum effect and understanding of Season 2, but you can play without Season 1. Pandemic Legacy Season 2 felt harder, heavier, and even more suspenseful than Season 1. This is a must have Christmas gift for families and groups of friends. Get Pandemic Legacy here on Amazon. Or get Pandemic Legacy Season 2 this Christmas!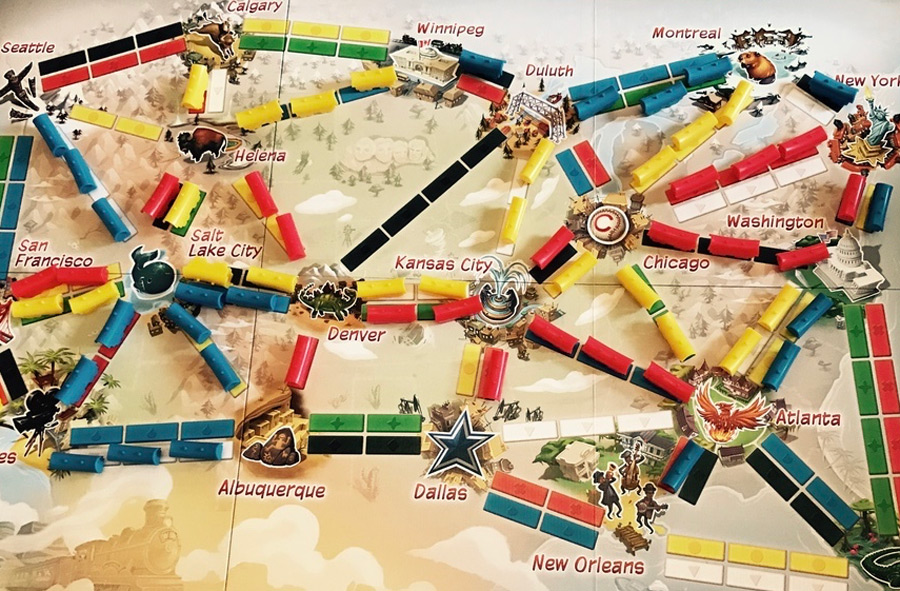 Ticket to Ride – First Journey, is based on the award winning board game Ticket to Ride and it introduces younger players to Ticket to Ride, with simplified rules. Ticket to Ride is easily one of the most accessible eurogames on the market, and has sold millions of copies so far. In First Journey, players race to finish 6 tickets before their fellow Travelers while trying to build train routes across major cities on the board. The highly accessible gameplay makes this one quick to learn and fast to play. It is fast paced and plays in less than 30 minutes. Get Ticket to Ride – First Journey for $30 here on Amazon.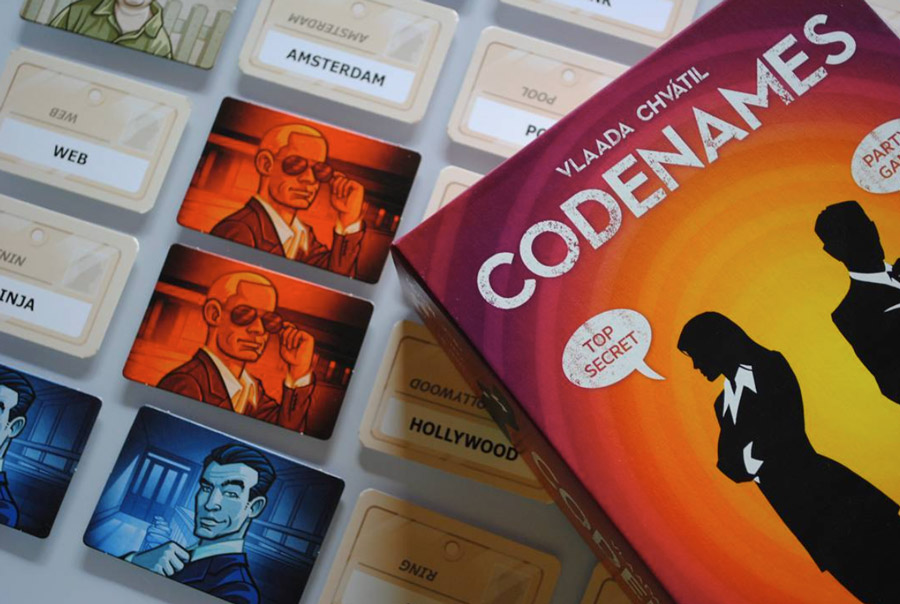 Codenames is all about making clever word associations. In this easy to learn deduction game, two teams compete to see who can make the smartest clues. You give one-word clues that can point to multiple words on the cards. Your team tries to guess words of the right color while avoiding those that belong to the opposing team. The game is surprisingly simple, but provides hours of entertainment, especially as everyone laughs over the connections that everyone makes.I cannot recommend it enough! Get Codenames here on Amazon for only $10. Or get the language independence sequel with pictures here. And there is even a 2-player variant for couples! It's good, definitely recommended!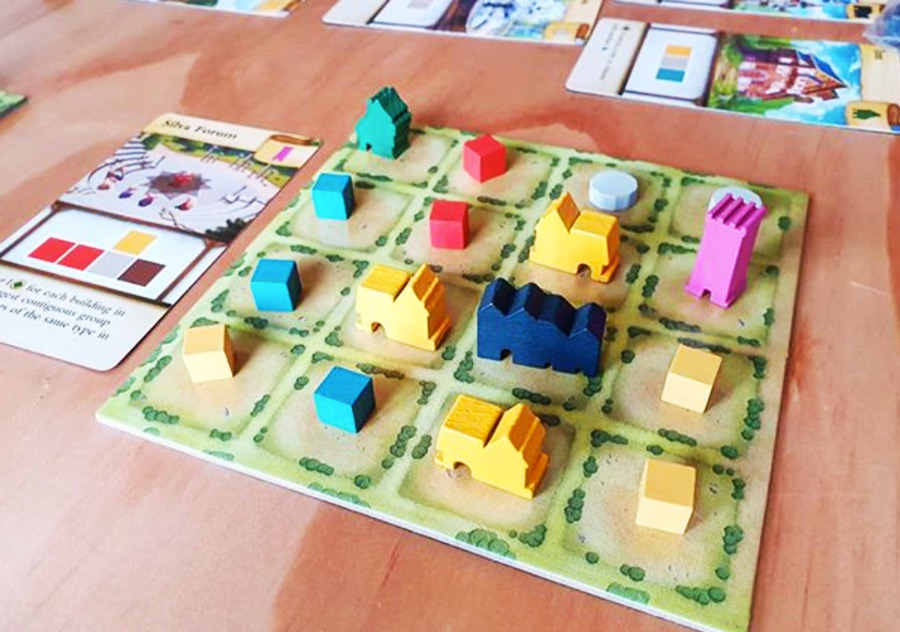 If you like puzzle board games, but still enjoy getting a group together at your house, then Tiny Towns is what you want. Where puzzle meets party game. Don't misread that, this isn't a regular party game, but it goes beyond your typical puzzle games where it's 2 people at the table quietly trying to contemplate their move. Your goal is to construct your town based on the 7 buildings available to everyone at the center of the table. To construct one of the buildings, you use cubes to create the tetris-like shape on your building board. In clockwise direction, each player will call out a colour, and everyone has to take that colour on their turn. Your plans will be thwarted, trust me. Especially if you play with the 6 player maximum. I recommend 2-4 players for that sweet spot, but you can absolutely play up to 6. Just be prepared to curse your fellow players! The other aspect is that everyone gets their own monument building that they can choose to construct. Because it's specific to them, it removes the problem of everyone just building the exact same as everyone else. A terrific game. Super easy to learn. With several options for buildings, the replay value is perfect. An expansion for Tiny Towns is launching Feb. 2020 and I can't wait! Get your copy of Tiny Towns here on Amazon for $30.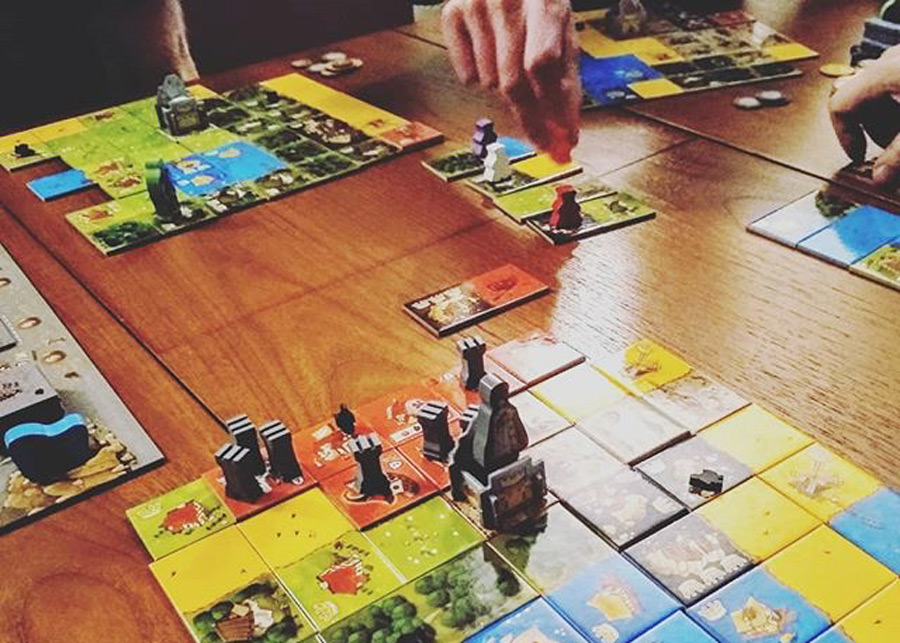 Queendomino is a step up from its predecessor, Kingdomino. If you've played Kingdomino and liked it, you'll love this tabletop game. It is a stand alone game, but can be combined with Kingdomino for a larger play area. This version adds more options to earn points by building on to your tiles and buying upgrades. Two to four players can play Queendomino or, if connected with Kingdomino, up to four players can build a 7×7 kingdom grid or up to six players can build a 5×5 kingdom grid. The reason I like this tile-laying board game so much is that it adds a new layer of strategy to Kingdomino—a fun and light game in my board game collection. It has a lot more strategy and it's simple to explain but o so hard to master. Get Queendomino here on Amazon for under $30.

Did you like this story? Please share or comment. Go to this page to submit a story yourself. Subscribe to our online magazine here!