Sports fans and board game enthusiasts don't seem like the most natural of allies, and it can be hard finding common interests with which to bring together groups of friends with these two vastly differing pastimes. So what do you do to bridge that gap between you and your sportier friends? What activities could possibly appeal to both you and your sports-obsessed buddies, allowing you to get to bond and spend some quality time with them?
The answer is sports-based board games! While it's obvious that sports-based board games are never going to be a substitute for playing the real thing, the sports theme should be enough to arouse interest in even the most ardent sports fans, and they may well start finding themselves getting sucked into the game as they start losing themselves in the fantasy of coaching their favorite sports teams.
NFL-based board games
NFL-based board games are especially good. The attack/defence nature of football and its emphasis on planning and strategy lend itself particularly well to a turn-based board game, in a way that basketball, for instance, with its much higher pace and split-second decision making, might not.
Some classics include: 1st & Goal, Pizza Box Football, and Football Strategy. These have long been loved by board gamers and sports fans alike, due to their innate playability as board games in themselves, as well as them being based on a close understanding of football rules.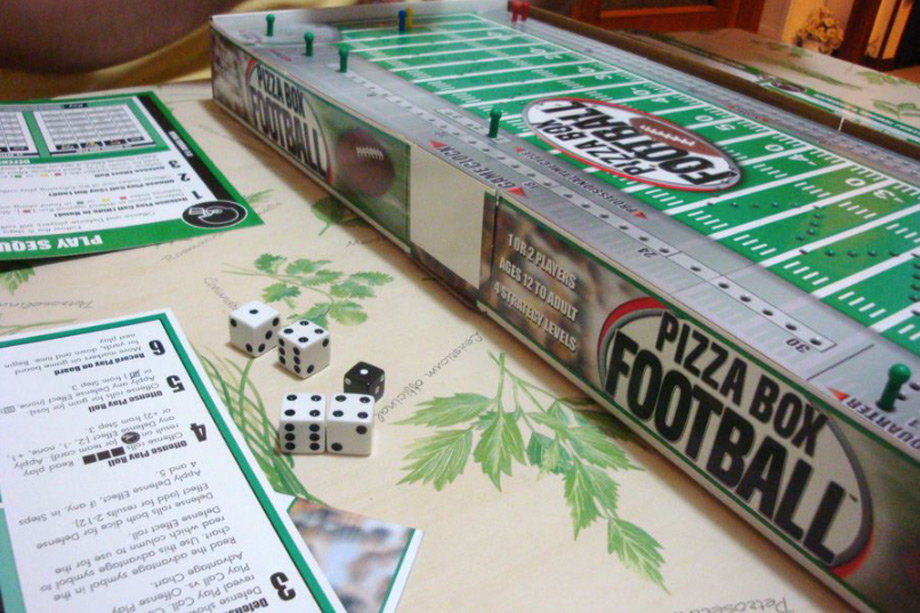 Realism
Additionally, these games also allow players to choose to play as genuine NFL teams such as the Dallas Cowboys, Kansas City Chiefs or the Miami Dolphins, allowing ardent players to live out their fantasies of leading their favorite teams and players to Super Bowl glory. If you're a Seahawks fan, for instance, you could get your team to the championship game and call the plays so that MVP favorite Russell Wilson scores the winning touchdown and the Seahawks lift that Vince Lombardi Trophy. What Seahawks fan wouldn't want that?
We have a winner…
1st & Goal, Pizza Box Football, and Football Strategy may all be classics, and deservedly so, but if I had to pick a winner, a Super Bowl champion among NFL-based board games, there could only be one contender: NFL Game Day. As well as including all 32 NFl teams, meaning all players will get to play as their favorite team, each team's performance is based on real NFL statistics, making this game the most authentic and best-researched one out there. The customizable endzones are just the icing on the cake.
Get your NFL-fan friends round to your place for a night of football mayhem with any of these wonderful games!

Did you like this story? Please share or comment. Go to this page to submit a story yourself. Subscribe to our online magazine here!