Hi! I am Eliot 'KiteLion' Leo Carney-Seim, College Student in CompSci about to graduate. I make a living as a contract programmer and game developer in the State of Maryland, USA.
DETHRONED is a game built by university students that grew up playing card games, board games, and video games—and still do! I initially thought the original concept up 2 years ago. Most of the intense development has been within the last year, though.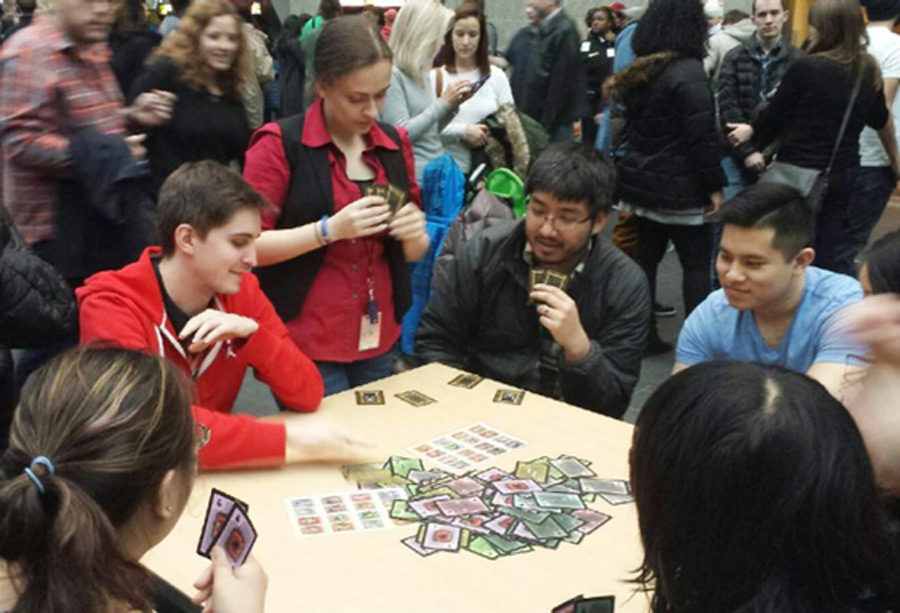 During the development of this game I was thinking of what a card game would be like if it was played without turns, and at the same time I was getting tired of playing the same old hidden role mafia/werewolf type card games that are long, slow and punishing. I merged those two ideas together after playtesting both separately and DETHRONED was born.
The game originally was played on a 5 minute timer, without roles. Along the way, we would just add more roles and removed the time limit. Once we got an artist, only then did theme play into the roles and the roles get refined into what they are now.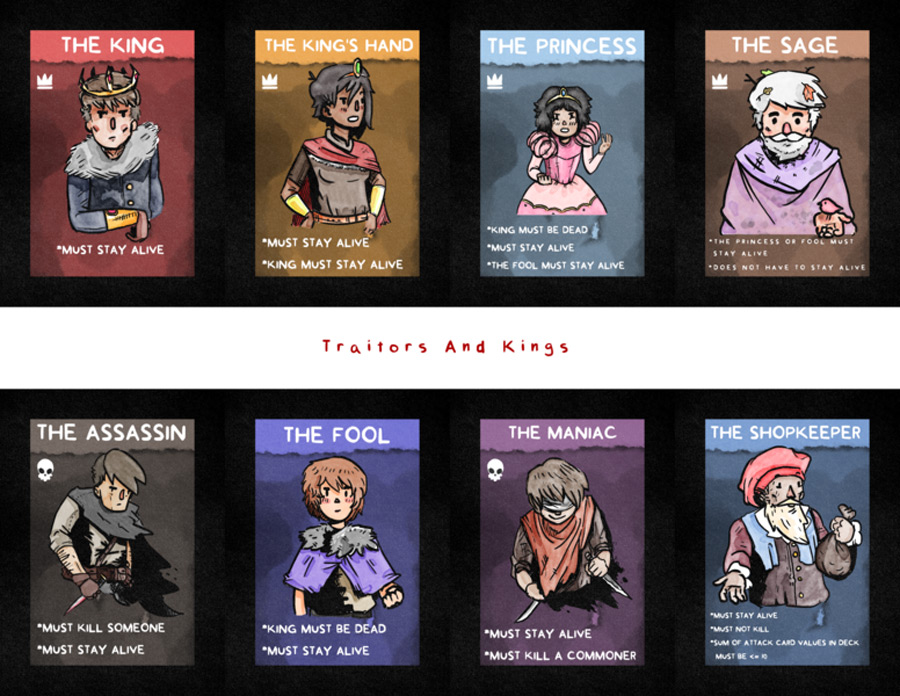 In DETHRONED, everyone gets a weapon deck and a secret role that no one else knows about. Roles are lied about and discussed till 2 players vote to begin combat, and then anyone may attack anyone in real time. Players attack from one of 3 cards in their hand and only replenish their hand when not under attack themselves. Game has a chance to end only after a death occurs.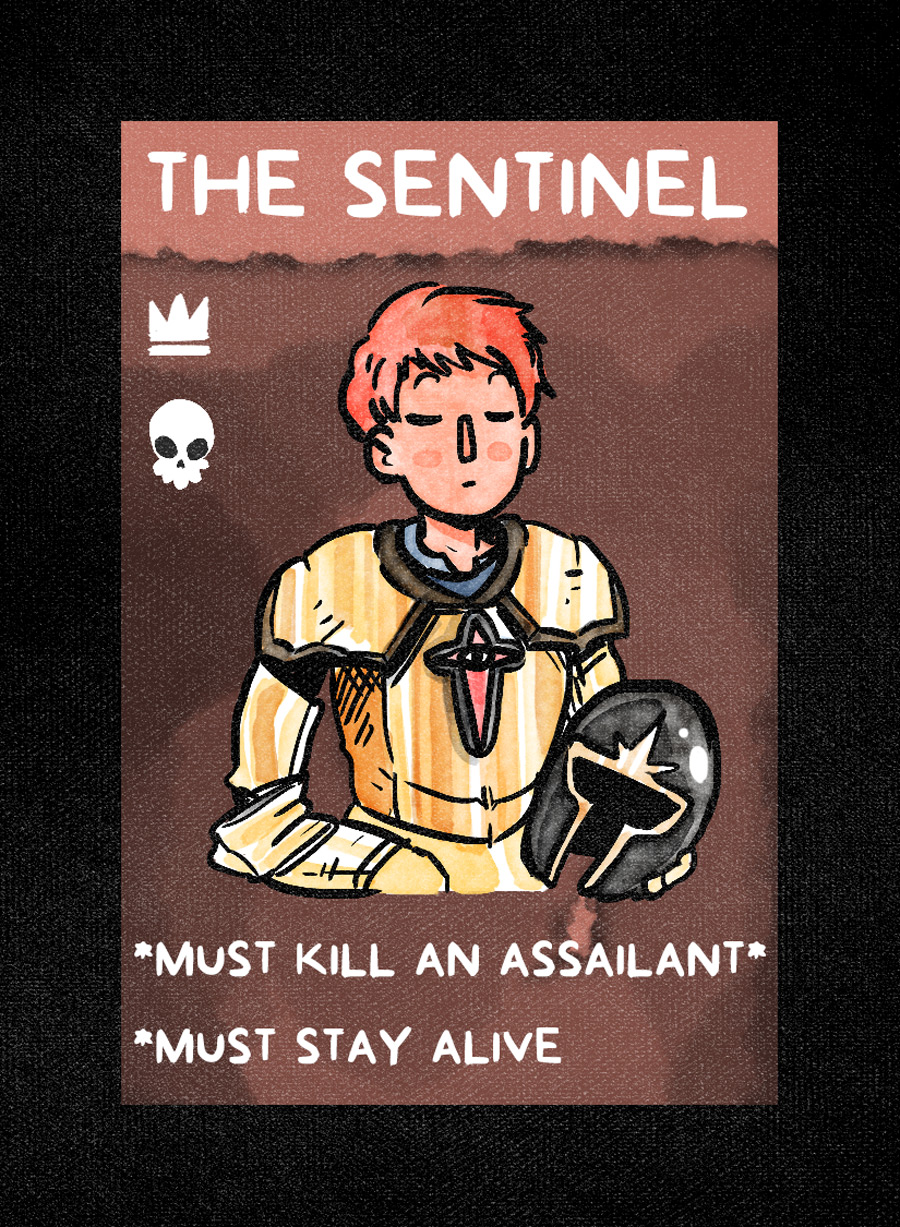 If you enjoy trolling your friends, playing for the heck of it, or getting deep into the meta, DETHRONED will quench that thirst. Disclaimer: We are not responsible for any friendships lost over the course of playing this game.
DETHRONED is now live on Kickstarter.

Did you like this story? Please share or comment. Go to this page to submit a story yourself. Subscribe to our online magazine here!