Hello! My name is Matthew Napoli and I am a Sophomore Industrial designer at Philadelphia University. My partner Kyara and I began this project with the intention of designing a chess board for adolescents that induces their undivided attention in order to ensure fun and strategic gameplay. Observing countless games of chess revealed that inattentive players make uncalculated moves which result in easily captured pieces and stale gameplay.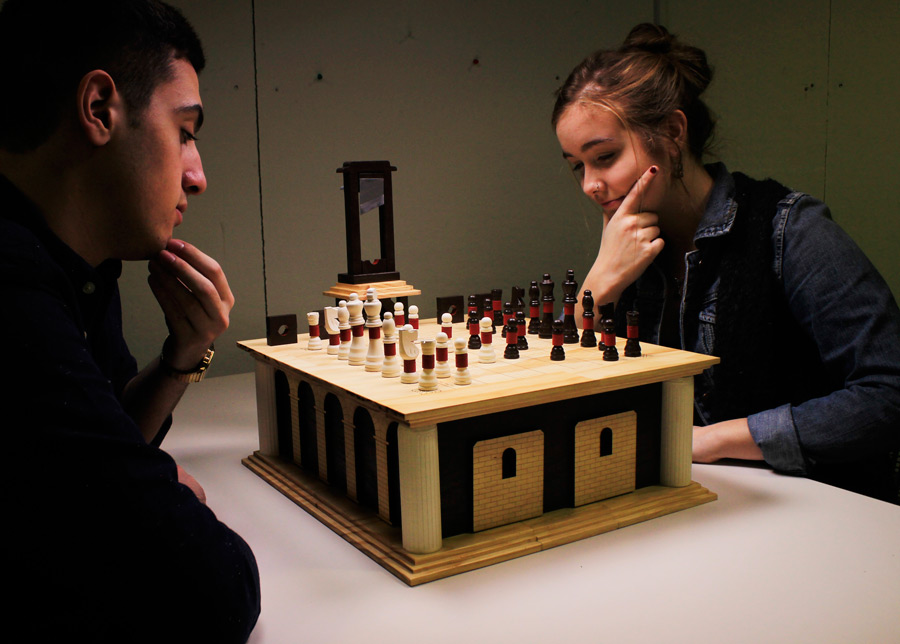 Tour De Force chess entices the players to strategize and invest more thought into the game by introducing consequence in the form of a guillotine that beheads captured pieces. Based on early testing with a rough and ready model we confirmed that this game addition makes the prospect of losing a piece unsavory enough to motivate strategy.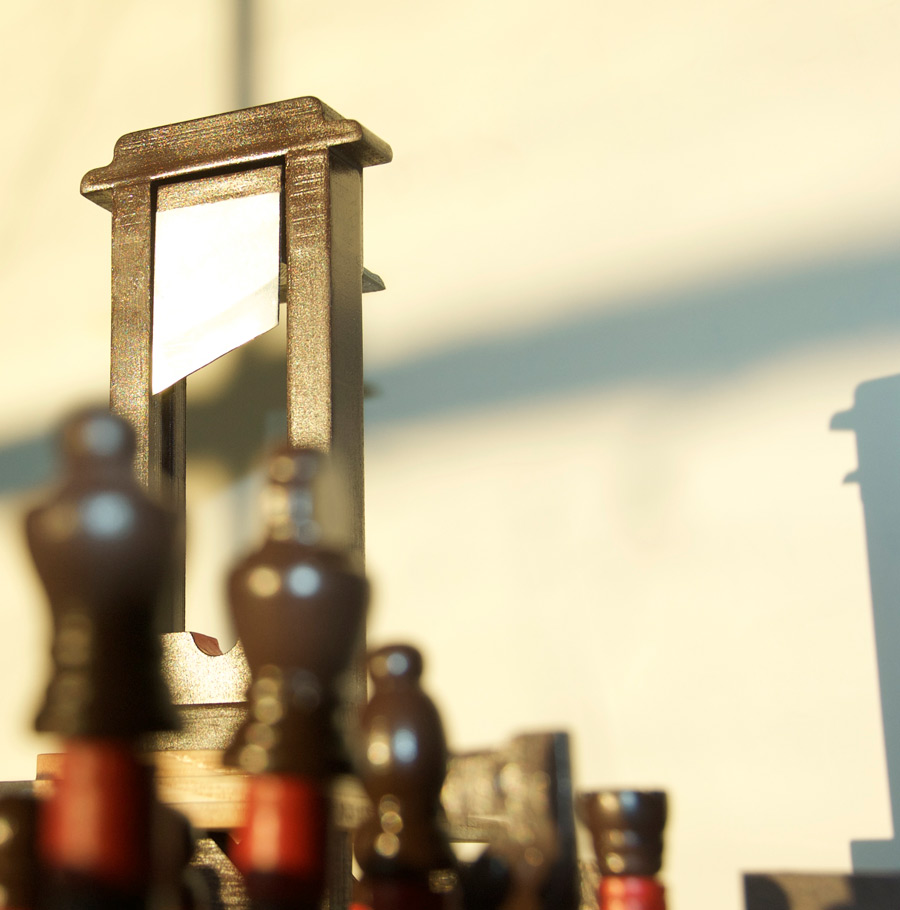 The foreboding guillotine structure is an easily recognized icon, and the place that it was most commonly used in (Place De La Concorde, France) gave us an excellent setting to draw direction from.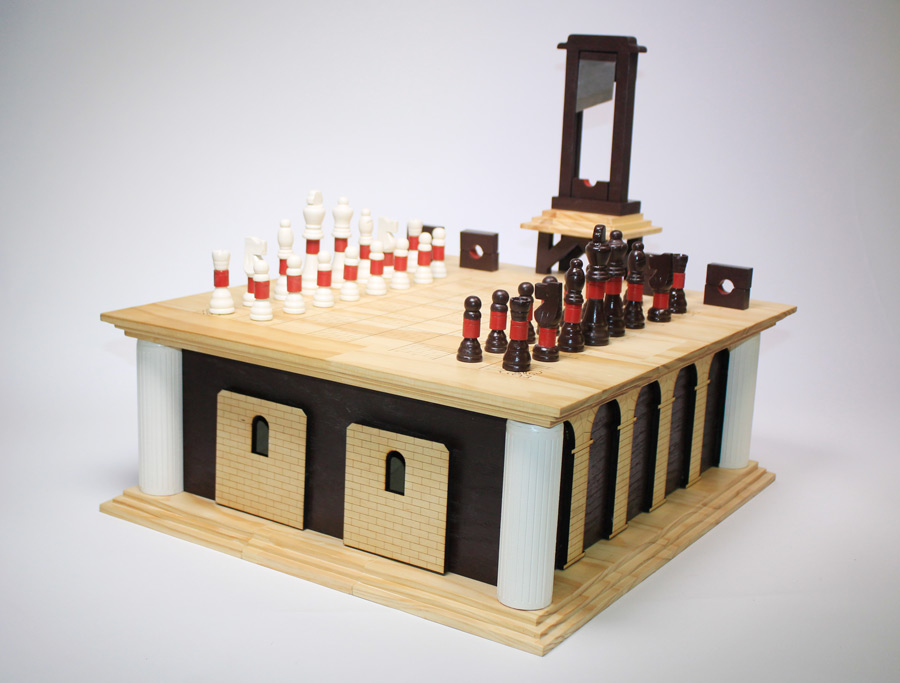 The chess board was designed with cues drawn from Louise Quinze style architecture that surrounds the great plaza.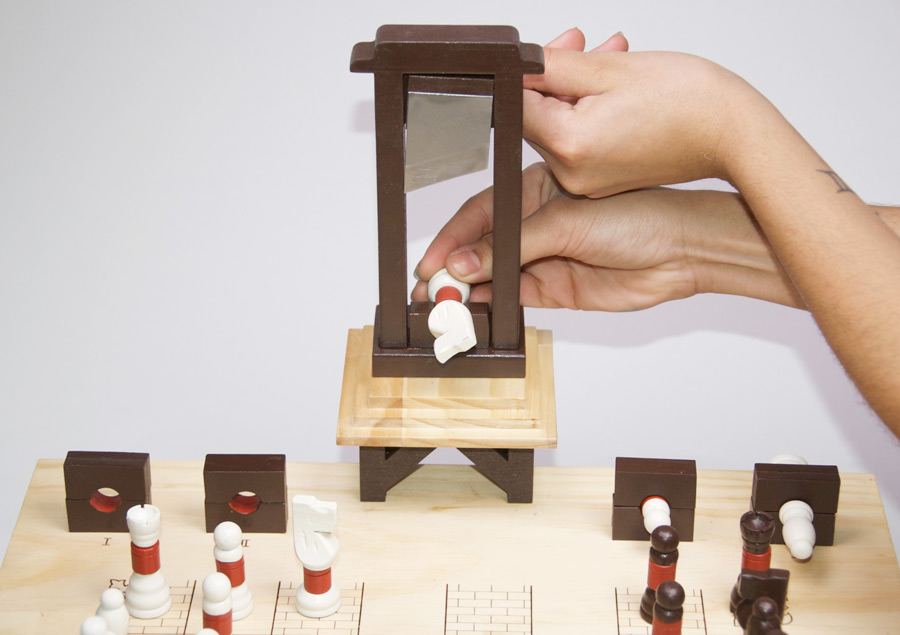 Tour De Force Chess features a functioning guillotine, a stockade on each side, and a set of magnetic pieces that actually lose their heads when chopped. The board was constructed using a combination of a number of woodworking techniques, 3D printing, and laser engraving.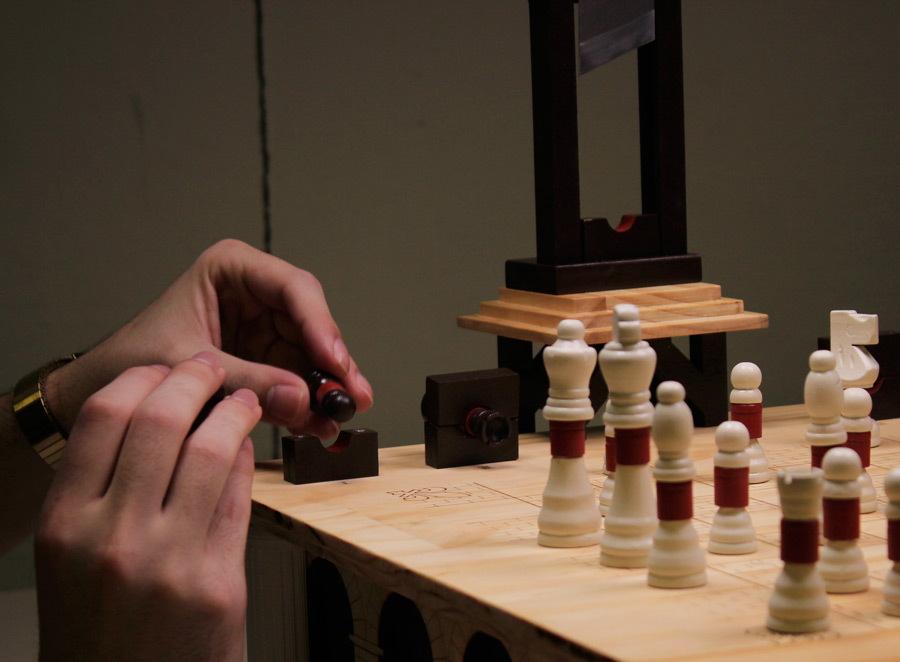 Before chopping the head off of their captured pieces, the winning player must first cycle them through both of their stocks. This means that as a player captures their third piece, the stockade becomes overfull and they get to chop the head off of the first captured piece.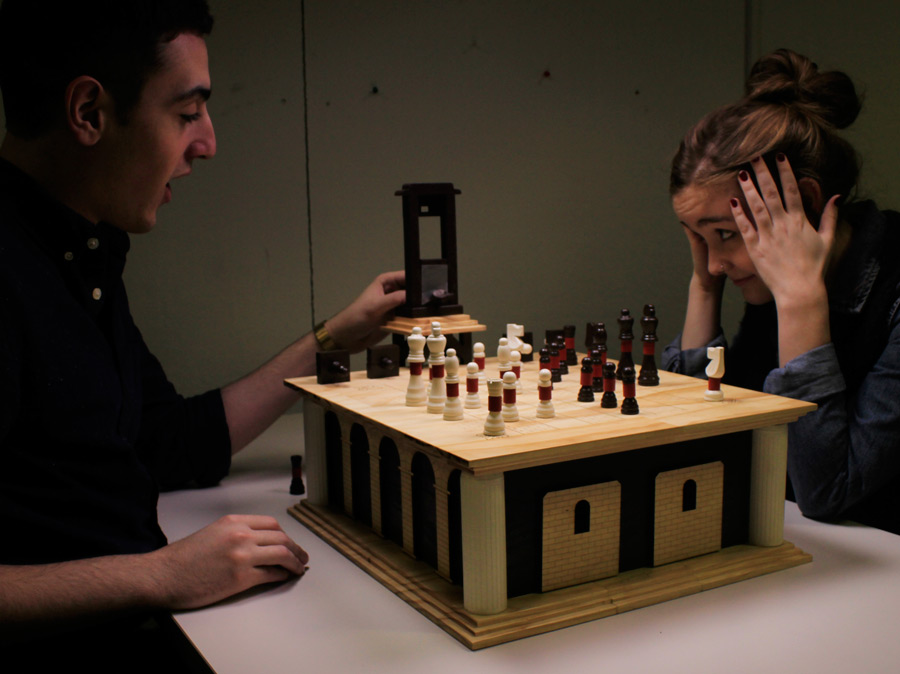 Postponing the beheading of captured pieces allows the losing player time to recognize their mistake and strategize in order to try and save it.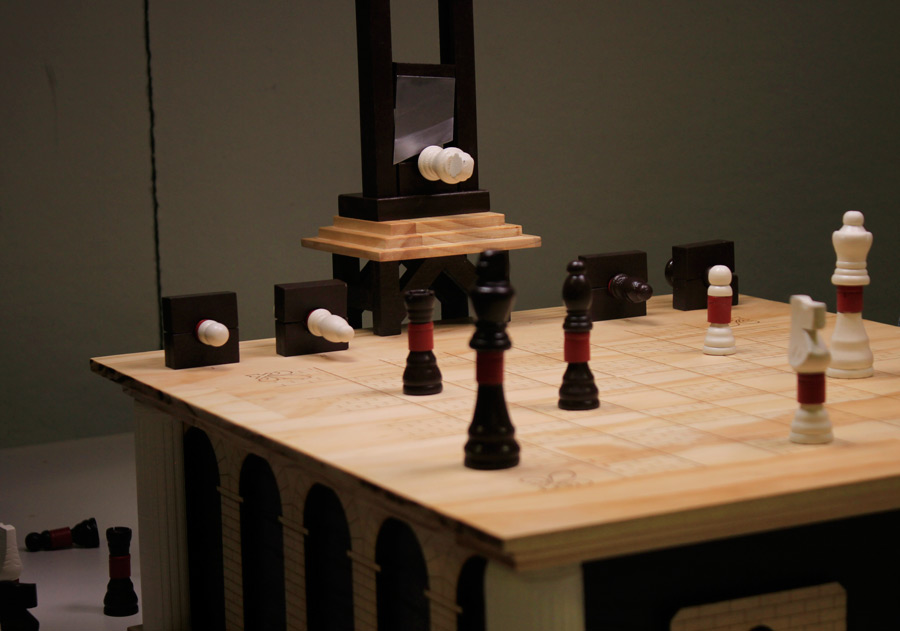 A player can save a captured piece that has not yet been beheaded by taking a higher value piece with a pawn. That pawn is then substituted with the piece closest to beheading.
The most satisfying part of this project watching the board in action once I had finally finished building it. I was able to test it on my 6 and 11 year-old cousins. The spectrum of emotions that I observed ranged from glee to dismay and confirmed that this chess board makes a young audience think more about the game at hand.

Did you like this story? Please share or comment. Go to this page to submit a story yourself. Subscribe to our online magazine here!