When the pandemic hit full force in March, my three roommates and I hunkered down in our four-bedroom house in Los Angeles with our collection of board games. That first month, nobody left the house. We got groceries delivered and we steadfastly avoided the apocalypse outside. We didn't need sunshine – we had Azul. We didn't need fresh air – we had Deep Sea Adventure. We didn't need exercise – we had Horrified.
Board games were the only thing that preserved my sanity in the early stages. I live in a house of stand-up comedians, myself included. In a day, our careers ceased to exist. No more audiences, no more shows, no more touring. For the last 15 years, my identity has been wrapped around performing. I've performed in 45 states, 6 countries, and spent half my time on the road traveling from comedy club to comedy club. With that snatched away, who am I? I'm a guy who loves board games.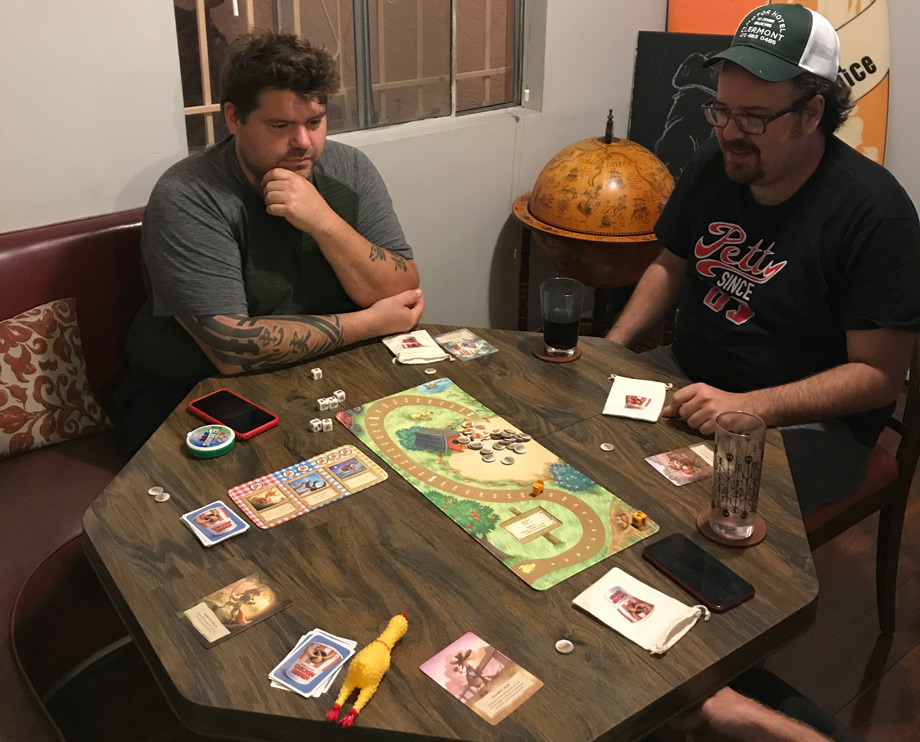 During April, the four of us played board games every day. We filled our days with them. I felt and continue to feel very grateful to live with others, period. I can't imagine going through this time in the world alone. My chest would have indents of my knees on it from all the fetal position crying. The fact that my roommates also like games is the sweetest cherry on top I've ever had.
I'm a firm believer that there's a game out there for everyone, you just have to find it. When someone tells me they don't like games, it's usually because the last game they played was Monopoly when they were thirteen and their brother got mad and flipped the table and lit a Monopoly money bill on fire and they didn't even finish the game. Monopoly sucks. Slapping each other in the face is a better game than Monopoly.
So in April, I decided to help people find those better games. If board games could help me maintain some level of sanity, then maybe I could help others find a game that gets them through this tough time too. I started a series called Grant's Game Recs – short and funny videos recommending good games. I feature the games that bring me joy and why they bring me joy. I love getting away with a silly lie – Sheriff of Nottingham. I love interesting choices – 7 Wonders Duel. I love booze – The Red Dragon Inn.
I've been putting out new videos every Monday and Wednesday since then. I've gotten so many messages from non-gamers telling me they actually got a game I recommended, and that has warmed my heart far more than the great dumpster fire of 2020.
I haven't performed since March. It's the longest I've gone without performing since I started doing standup when I was twenty years old. But I'm okay. Because I'm not just a guy who performs. I'm guy who shares his love of board games with others.
Submitted by Grant Lyon

Did you like this story? Please share or comment. Go to this page to submit a story yourself. Subscribe to our online magazine here!