The year is 2005, and it's 11 o'clock on a Sunday night. We've just finished watching the most recent episode of Entourage on HBO—well, actually, we watched last week's episode, then the new episode, then the new episode a second time, as is our weekly tradition. I'm in my best friend John's huge South Beach penthouse that overlooks the Intercoastal Waterway. Every week John, his roommate Edward, and I (who are all Entourage fanatics) invite anywhere from 5 to 25 people to John's sprawling abode for a night of consumption, hilarity, and respite from the all-night party we rocked at Mynt the night before.
Ultimately, after the viewing of the Entourage eps is over, John will bust out with an announcement that will liven the attendants even further: "Who's ready to battle at some serious Monopoly?"
 
This boisterous challenge would immediately cause Edward (whom we'd nicknamed "Drama" after the Entourage character) and I to seize our regular chairs at the long, uniquely-crafted, wooden dining room table. Our homegirl Sonali (who was born half Puerto Rican and half magical forest sprite) and any of our other gorgeous ride-or-die female "regulars" at our Sunday shindig would then also post up at the war board. It's… about… to go… down!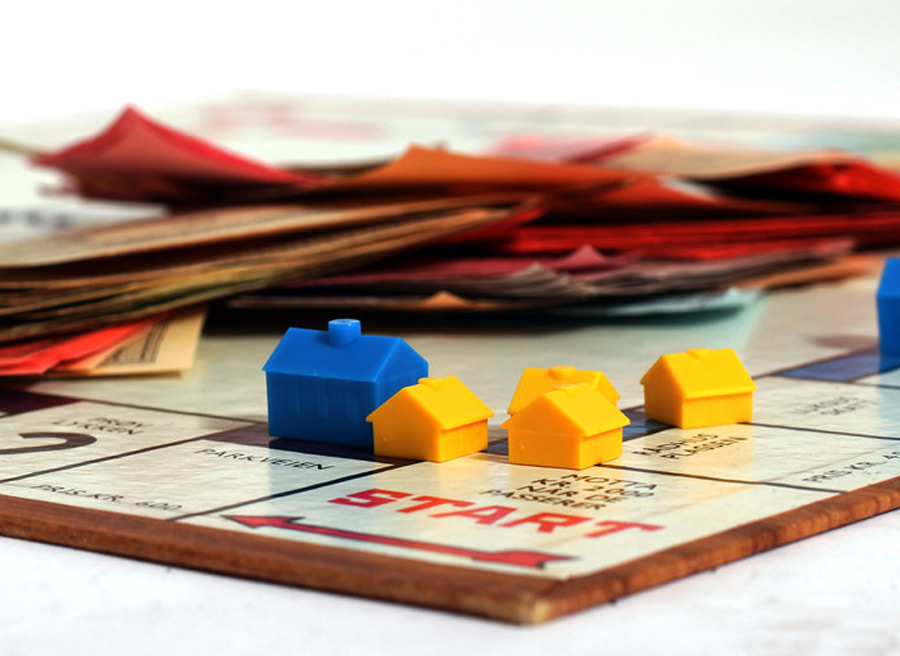 Food, Drink, and Ambiance
Once John had announced that the non-digital Monopoly battle was about to commence, a small handful of guests would politely exit the festivities in a sincere effort to remain coherent for their morning jobby-jobs. But those who had previously experienced our Monopoly Night would either position for a seat at the table or, if unsuccessful, be resigned to being an enthralled spectator.
 
I would then (gladly) volunteer to pump some old-school 90s hip-hop through John's speakers to set the mood for what can only be described as the most serious and cutthroat of gaming battles. To be clear, there was never any money at stake—just our pride and bragging rights.
 
I should note that before the first die were cast, John would make sure that players and spectators alike had their cups filled with the overly-alcoholic drinks of their choice, and he would remind all in attendance that the hors d'oeuvres (he'd either ordered or actually prepared himself) weren't going to eat themselves. Trust me, John is the consummate host…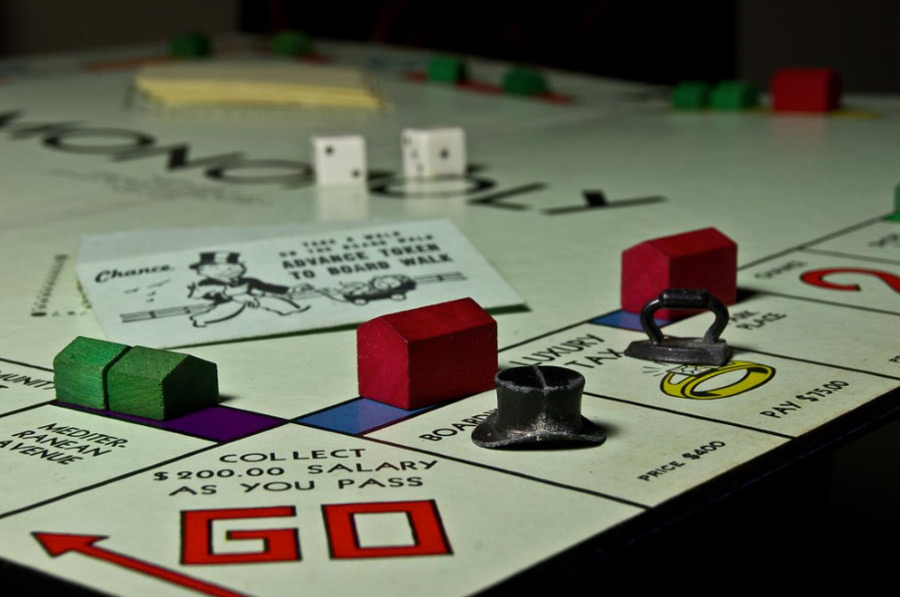 No Holds Barred
Now, we all know that everyone has their own strategies when it comes to Monopoly. One tactic I learned early on playing with John is to buy up as many properties as you can as quickly as possible, regardless of their value. Don't ignore Baltic Avenue and Mediterranean! You can add a few hotels and make a pretty penny off of them (unfortunately, I learned this the hard way after having lost to John several times and enduring his victory dance and crap-talk afterwards). But what I found to be pleasantly unique about our Monopoly Nights was one simple rule: Everything goes.
 
In other words, we challenged each other to find creative ways to win the game at all costs. Most famously, this included striking deals with the other players (for example, if an opponent is about to enter territory that consists of several properties you own, you can offer them a free pass on their imminent roll of the die, provided that they offer you something very valuable in return). Another common tactic was to team up with (i.e., take advantage of) one or more other players if they were almost broke and teetering on expulsion. Moreover, we allowed combatants to add as many hotels to their properties as they wanted, as long as they could pay for it. That's American capitalism at its best! In short, you could utilize any strategy that you could conceive of in order to avoid being removed from the game.
Bragging Rights
Monopoly Night usually would start at around 11:00 and could go as late as 3:00 in the morning, with animated, comical, and vicious twists and turns permeating the thrill of combat. But at the end of the day, there could only be one victor—and that person would rise from the table, with fists raised in conquest, to make the most of his or her weekly (and fleeting) moment to rub it in the faces of the losers. But at the end of the evening, we were all close friends who took it in our stride and returned the next Sunday to "fight" another night.

Did you like this story? Please share or comment. Go to this page to submit a story yourself. Subscribe to our online magazine here!