My name is Bodie Hartley, I'm a graphic designer and illustrator from Perth, Western Australia. I'm into anything in the fantasy genre (especially high fantasy) as well as board games, D&D and anything I can find a way to slot a wizard or a grand adventure into. In my spare time I explore fantasy worlds in the form of letting them leak out of me in the form of illustrations and stories.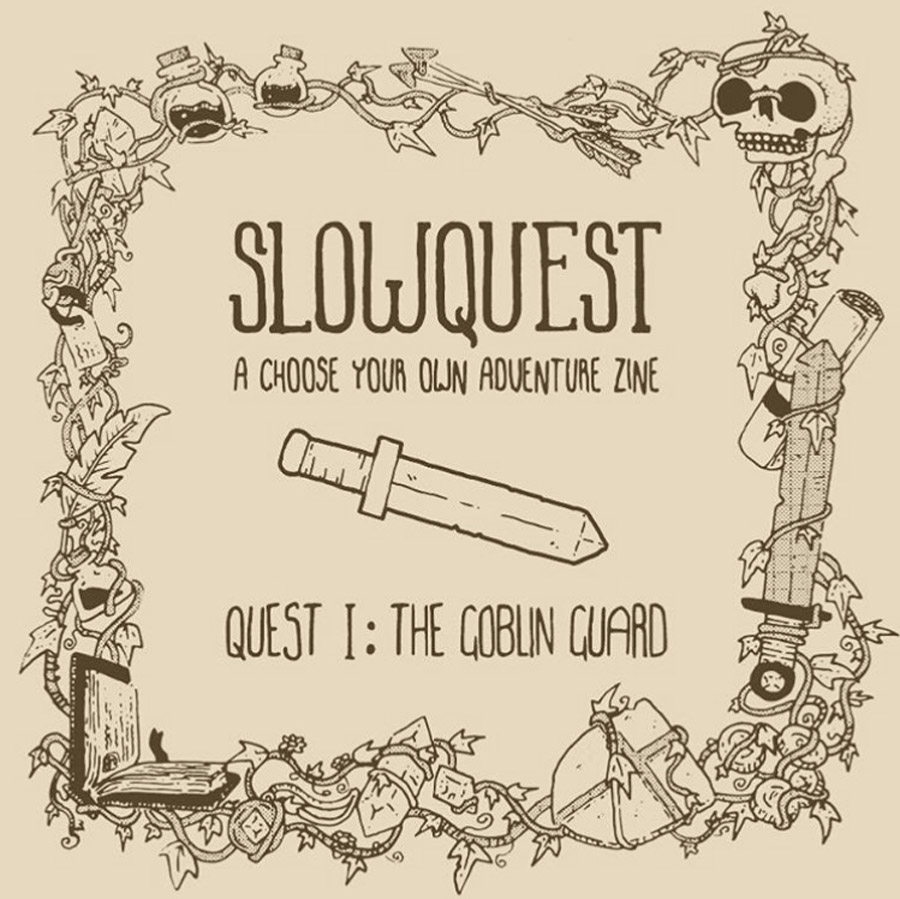 I came to the idea of a "pick your path" adventure zine through a series of projects relating to interaction with the content I create. I wanted to develop an extremely simple roleplaying game that you played through e-mail (this is where the Slowquest name was born) it eventually changed direction a little and became an adventure contained within one little booklet.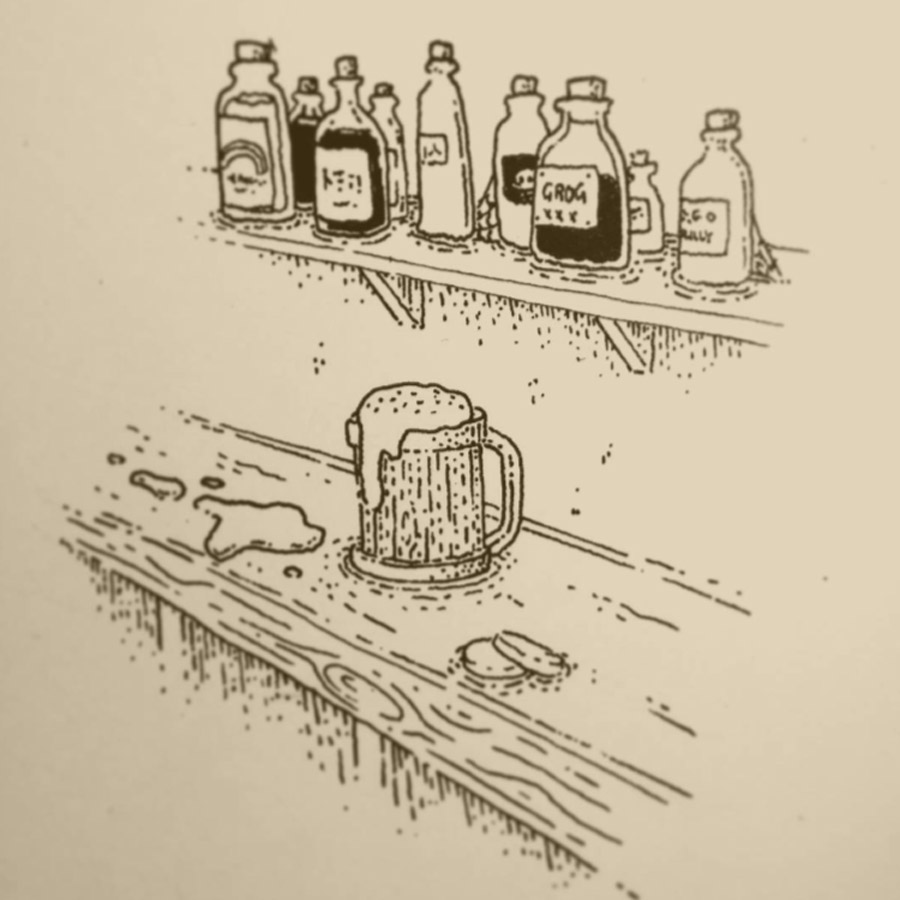 Before I'd even considered piecing a story together, I drew about 60 or so first-person dungeon illustrations. I then set to work using my drawings for inspiration and created a flowchart detailing how the adventure could go on its many paths. My first attempt actually ended up being way too long with so many pages that I wouldn't actually be able to print and bind the zines myself. I wanted to keep the project low-cost for the time being, so I cut the long zine down into two short ones; one of those being the zine that you see here now! I plan on releasing the second one soon followed by a lengthier one not too long after that. (I'll find someone more qualified than myself to bind those, haha!)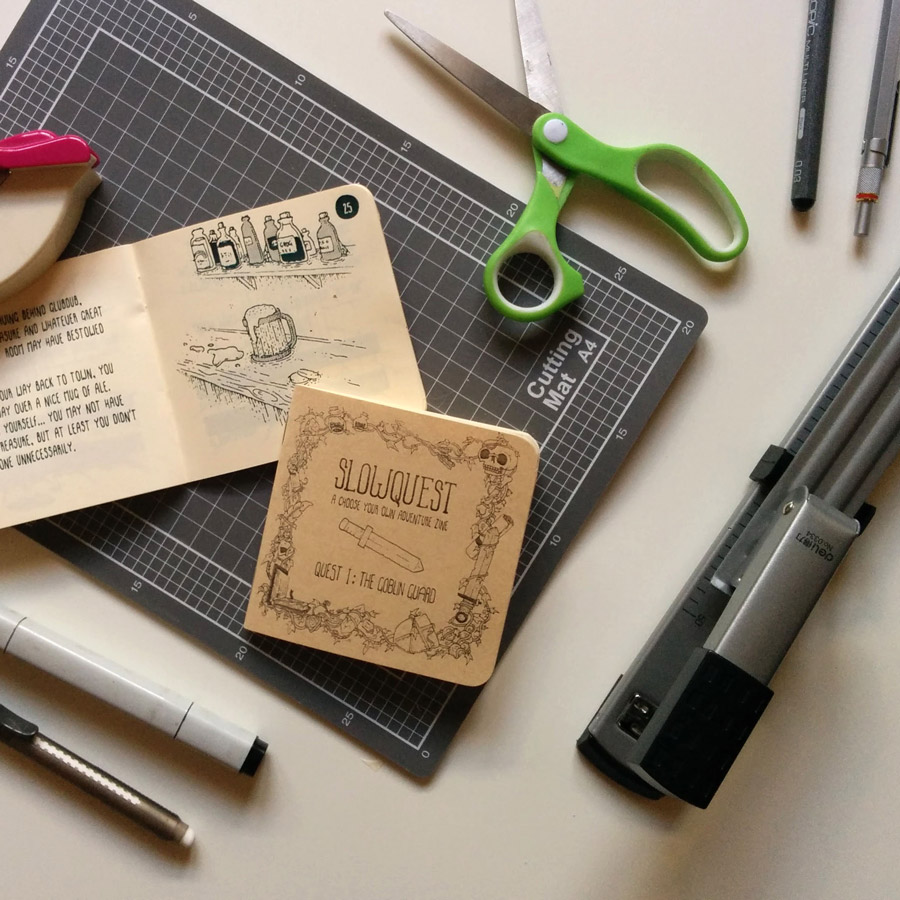 As for gameplay, my goal was to provide readers a sense of adventure without it being over-complicated. I want you to feel like you've actually found something rather than just turned the appropriate number of pages. For my next adventure zine, I'm experimenting with choices that involve an element of chance, but for Part 1 I wanted to keep it extremely simple. You basically just look at the page, read the description, and then choose from the choices given, turning to the page it tells you to.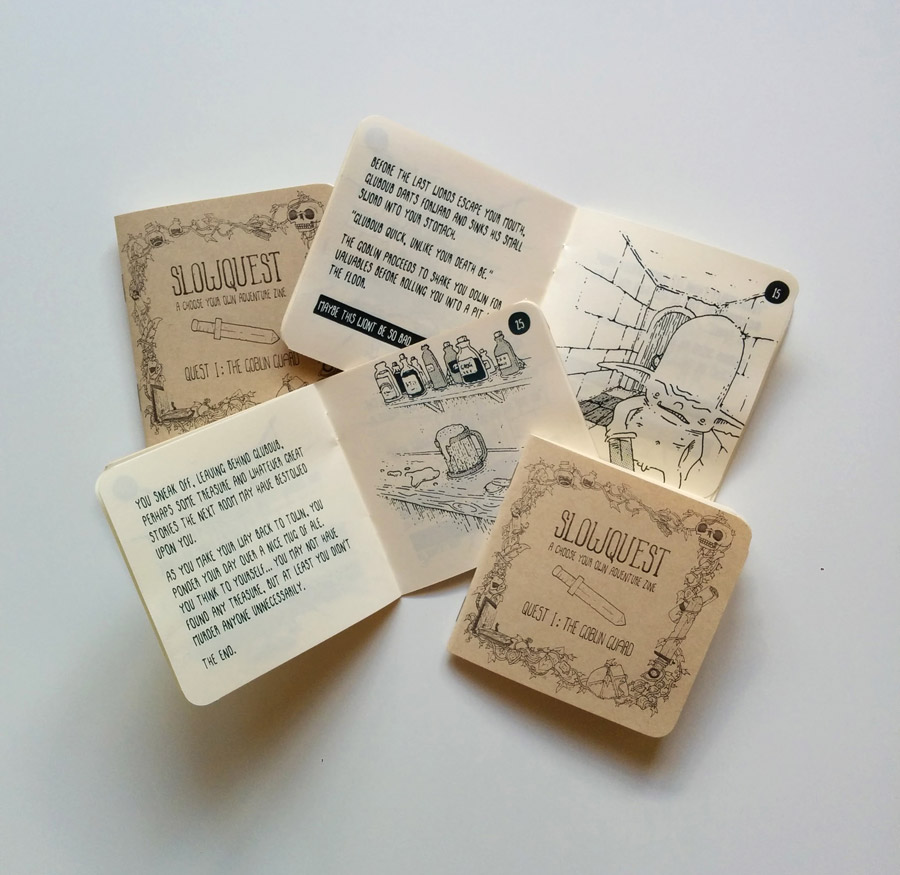 I really enjoy the role that interactivity can play in storytelling, whether that be in the creation of the work or the consumption of it. That way the product of the work isn't what I make, it's what's created when someone interacts with it which is always unique.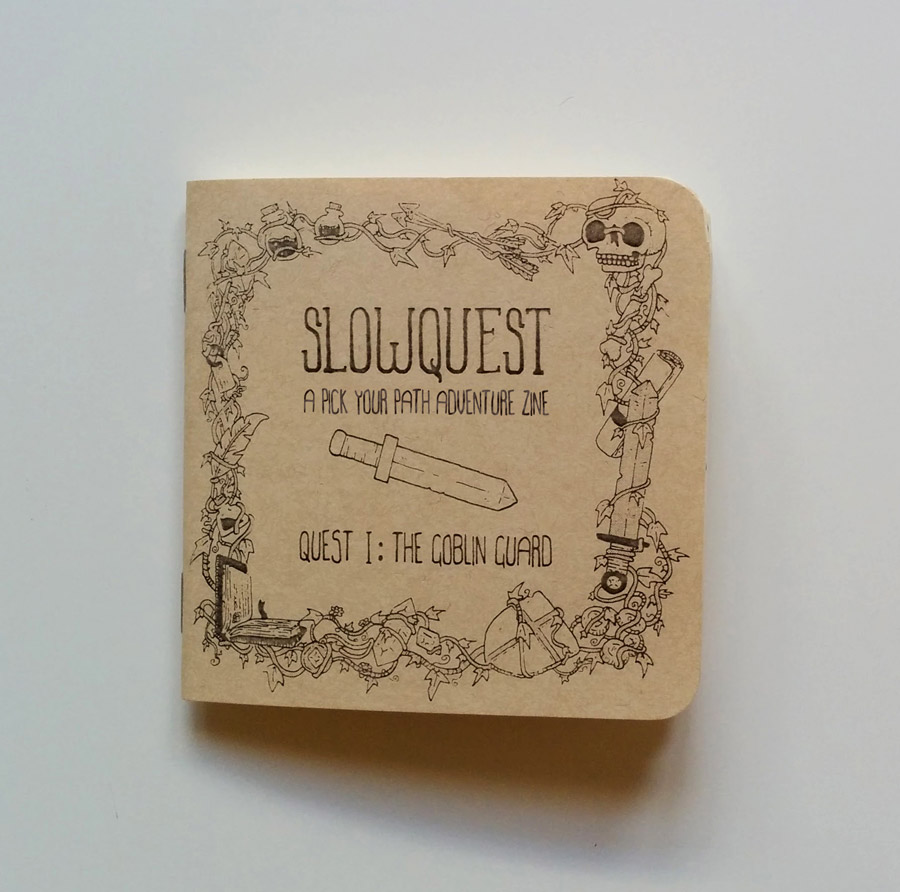 Keep up to date with all my latest work on my Instagram or Facebook pages.

Did you like this story? Please share or comment. Go to this page to submit a story yourself. Subscribe to our online magazine here!