My name is Zofia Dziurawiec, I come from a small city—Tarnów in Poland. At the moment, I study graphic design at the Academy of Fine Arts in Kraków. I am still learning so I hope every iteration of my work will be better than the previous one. Every day I develop my passion for dancing, road cycling, cooking and many other things. Happy people are never bored!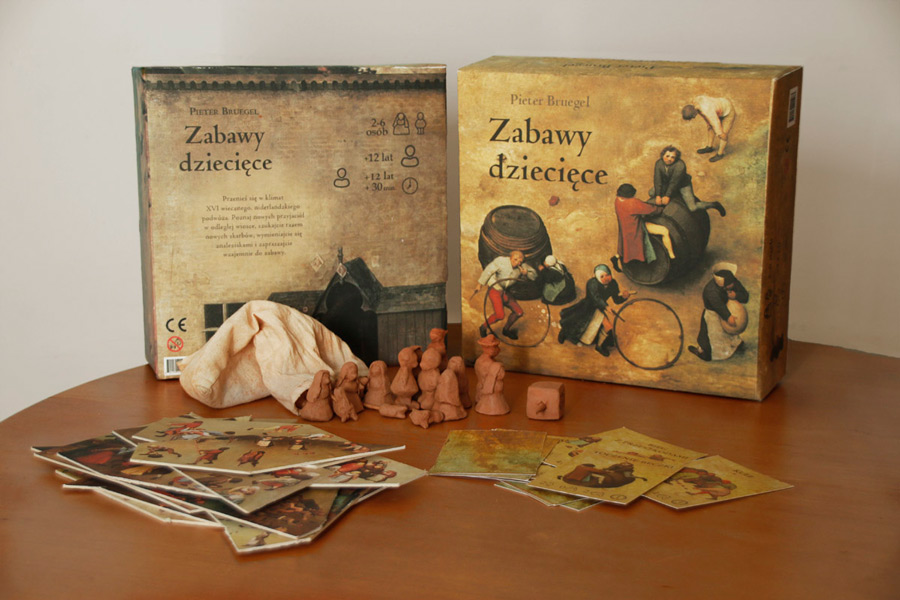 I created this game, inspired by painting Pieter Bruegel's Children's Games (1560). It is based on games that can be found in his paintings, for example: Baptist, dressage horse or turning the barrel. Every one of them is named and depicted on the playing cards.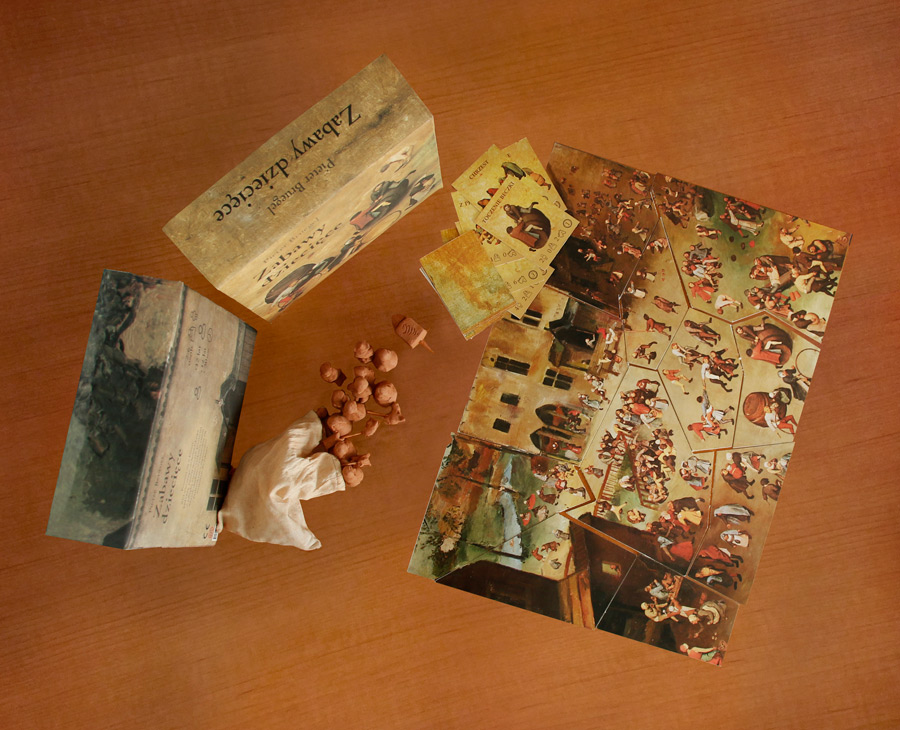 Play to spend you pastime well and feel the atmosphere of XVI century's yard from Bruegel's paintings. Play games with children. Meet new friends in a remote village. Try to search the treasure together and change what you have found. Invite each other to the play and have fun!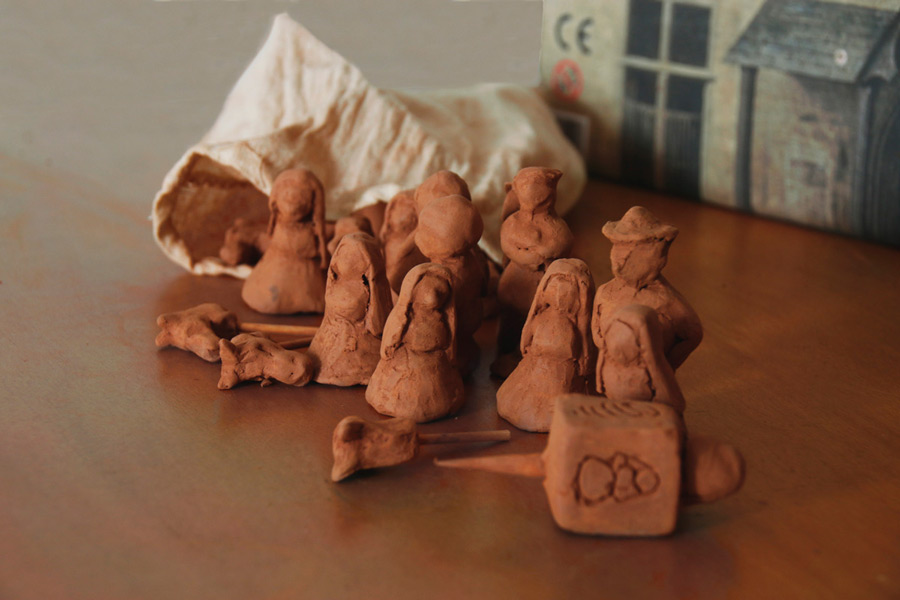 The game is intended for 2-6 players aged 12+. Each game lasts 30-50 minutes. Each player has to use his own figure and collects the points. The winner is the player who first collects 20 points.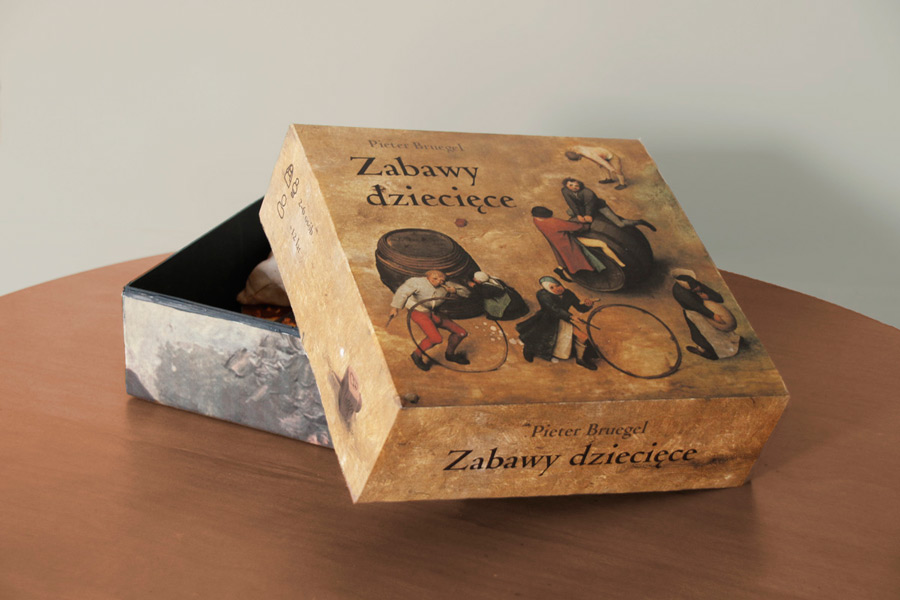 Players obtain points for playing games with the children in the painting. Each game uses a different scoring system. To play the game, players have to find the right amount of girls, boys and things. Players move around the board using a spinner. The spinner has been specifically designed, based on historic toys. It has only 4 walls. You twist it using two fingers, let them turn around and fall to one of the walls. This is a unique game and everything is hand-made. 

Did you like this story? Please share or comment. Go to this page to submit a story yourself. Subscribe to our online magazine here!