Hi! My name is Bodie, I'm an illustrator, zine-maker, and dungeon master from Perth, Western Australia. I've recently released the second zine in my series of 'pick your path' adventure zines, Slowquest, Quest II: Meet the Wizard.
It has been my plan all along to make these books into a series. Initially the first and second were written as one zine until it was split into two when I realised it was too thick to fold over for a simple fold-n-staple style zine. After the popularity of Quest I: The Goblin Guard, I felt like I needed to step the next one up a bit, in size, illustrations, and story.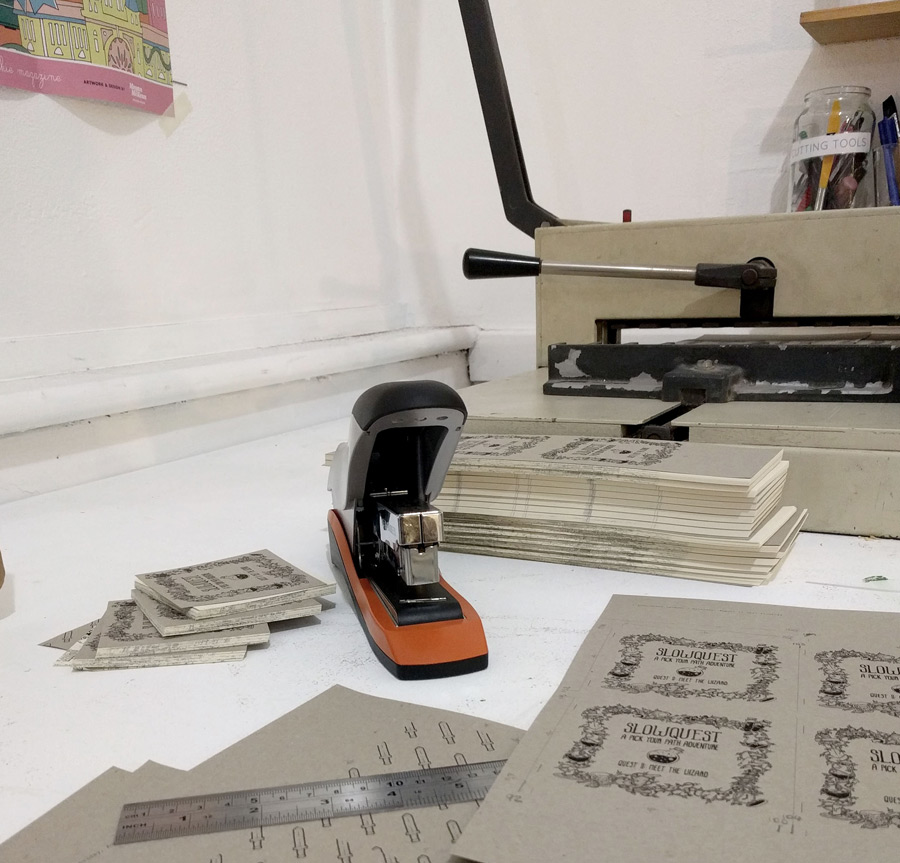 If you follow my instagram (@bodieh) you'll know that I have a huge obsession with wizard characters. This seems like the obvious way to go with my adventure zines. Without revealing too much, I have brought a wizard into the Slowquest Adventure story (if you choose that path). The story starts with a note from the wizard requesting that you come for an interview, then off you go on your humorous and sometimes painful journey!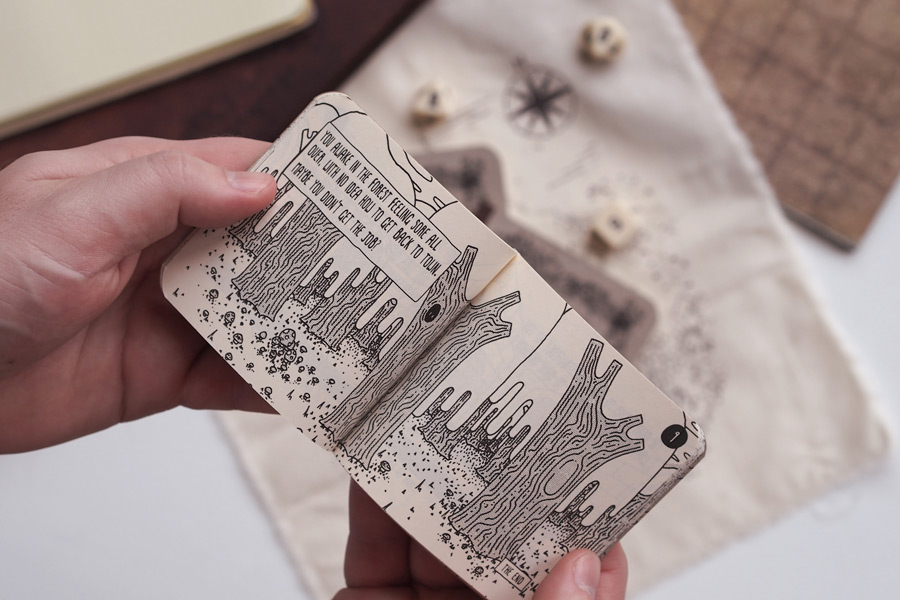 Mechanics wise, this zine runs similarly to the first; it has a simple choice system on almost every page. You read the narration, look at the picture and then pick the action you'd like to make. The one core difference in this story is the fact that it's longer. Pick your path adventures tend to feel much shorter than they look initially, since a readthrough only takes you across one individual pathway, skipping a lot of pages. You of course eventually get to see all the pages(maybe!), as you can read through again and again, discovering a bunch of different stories inside. There is also one point in the book which I experimented with a chance mechanic, where you can choose a risky action and have to pick between two pages to turn to, providing a nice 'dice roll' effect without complicating the simplicity of the book. This is something I will explore further in future quests.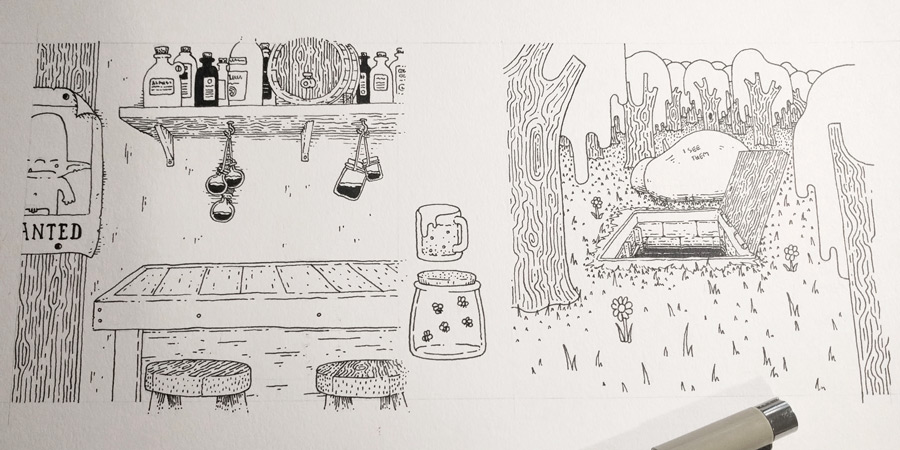 The artwork took a lot of time to produce and it came together over a long period of time as I made edits and tried to nail down my process. You will notice a few pages will have a different feel to others because I was adjusting and tweaking as I went. I'm now at the point where I have settled on a process and I've already started work on Quest III, which I believe will benefit from all my experimentation in the creation of this one.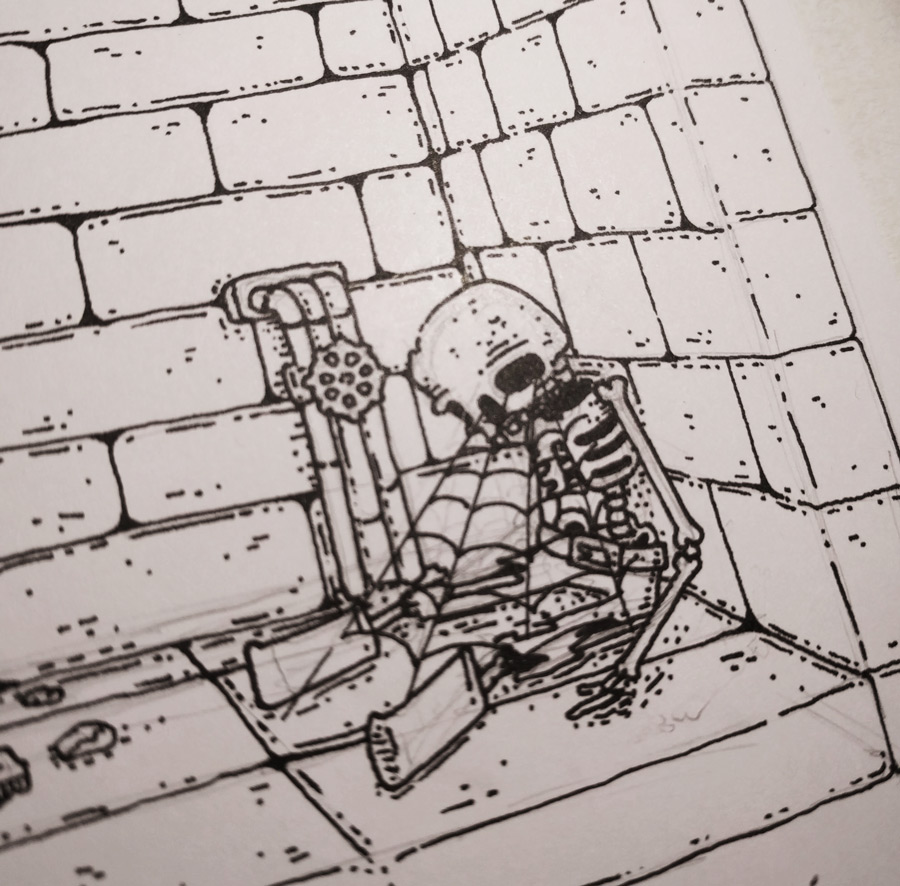 Creating these zines is a big part of it for me, I want them to have a hand-made but polished feel to them. I put each one together at home myself, I guillotine, staple, bind, and round the corners of each book. it is a time consuming task, it's very rewarding and I believe it's a large part in why people respond so well when they pick a copy up.
 
To keep up to date with my new zines and illustrations, follow me on instagram: @bodieh
You can find Slowquest, Quest II – Meet the Wizard in my online store.
 
Or if you just want to contact me and say hello, send me an e-mail here: adventure@slowquest.com

Did you like this story? Please share or comment. Go to this page to submit a story yourself. Subscribe to our online magazine here!