Hey there, I'm Paul (@mrjuggles on Twitter, on Instagram and on BGG) I'm 43 and a full time stay at home foster carer to a young person with disabilities, two children aged 2 and 4 with behavioural issues, as well as having two biological children of my own (3 and 16).
I love reading, music, sci-fi, cooking chutneys, making soap, walking on our local beach and of course the cardboard wonderment that is boardgames.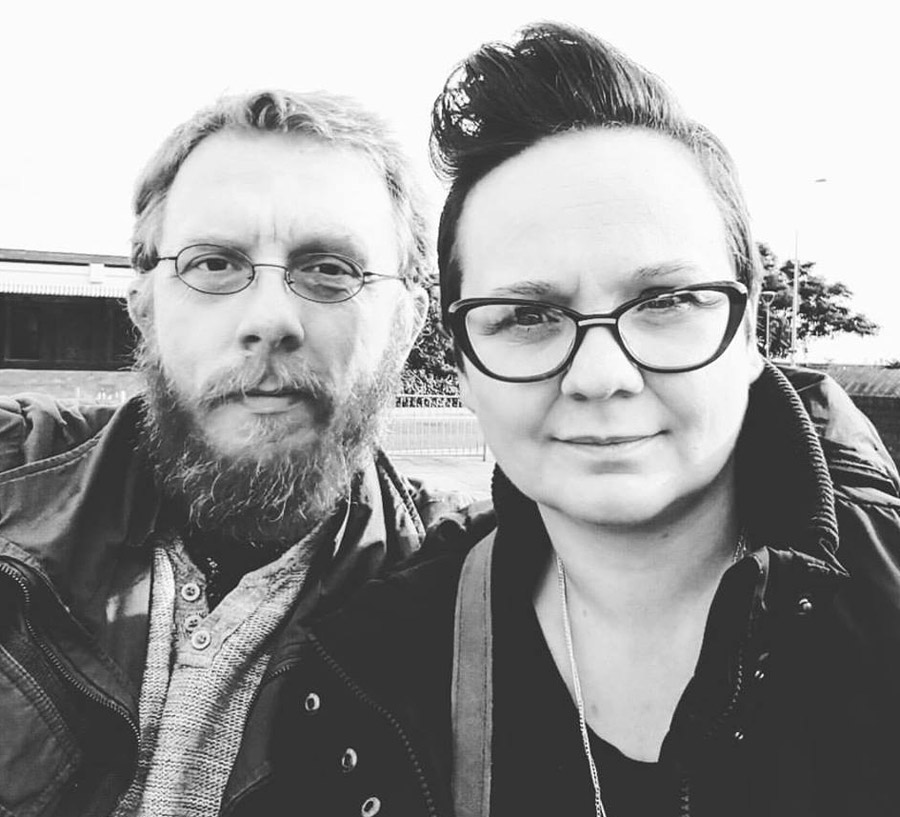 How did you get into this world of non-digital games?
I've only got into the hobby over the last 5-6 years after relocating my entire life from the centre of the UK in Robin Hood's Country of Nottingham to the coast of Wales and 7 minutes from the sea.
When we moved and took up fostering we also knew that we'd need to engage with the community around us more as we knew no one and living in our hometown for 37 years led us to grow a little lazy and not push the social boundaries.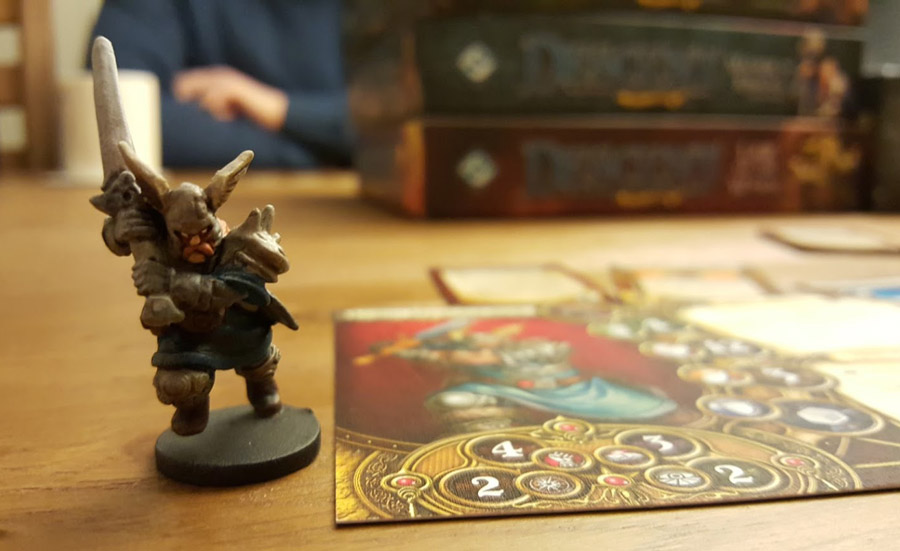 I'd seen Wil Wheaton's tabletop whilst settling into Wales and bought a game or two that we would play as a family a few time a week (Ticket To Ride
, Star Fluxx
, Gloom
, Forbidden Island
), it seemed a natural step from that to go looking for a local group. Luckily there was one in Conwy about 30 minutes away from where I live and from that day forward my addiction has been rampant and fed by a whole host of wonderful enablers.

The first game I genuinely fell in love with after playing many, that cemented my permanent place within this community, was Seasons, even though it burned my brain for the first 3-4 games and I was beat superbly by an excellent player, I knew I loved it.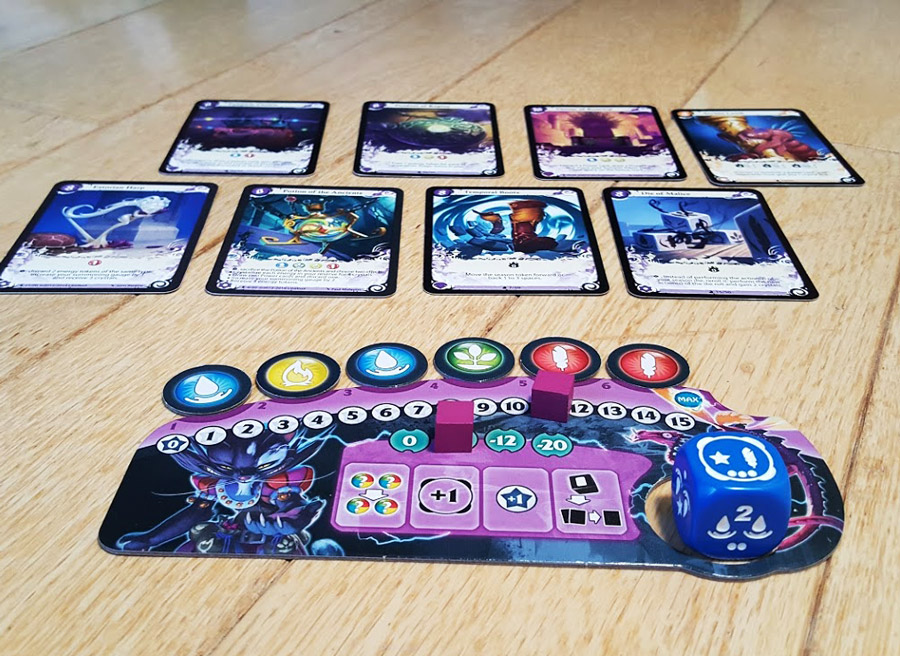 How often do you play?
I was very lucky for a while and I got several gaming sessions in each week. I went to Conwy on Monday evenings, started my own group for Wednesday evenings, I did a morning each week when the children were at school on Tuesdays, I'd play Descent
on Tuesday evenings and was playing Pandemic Legacy
every other week. Aaaaaand my wife and son would play with me if I asked nicely.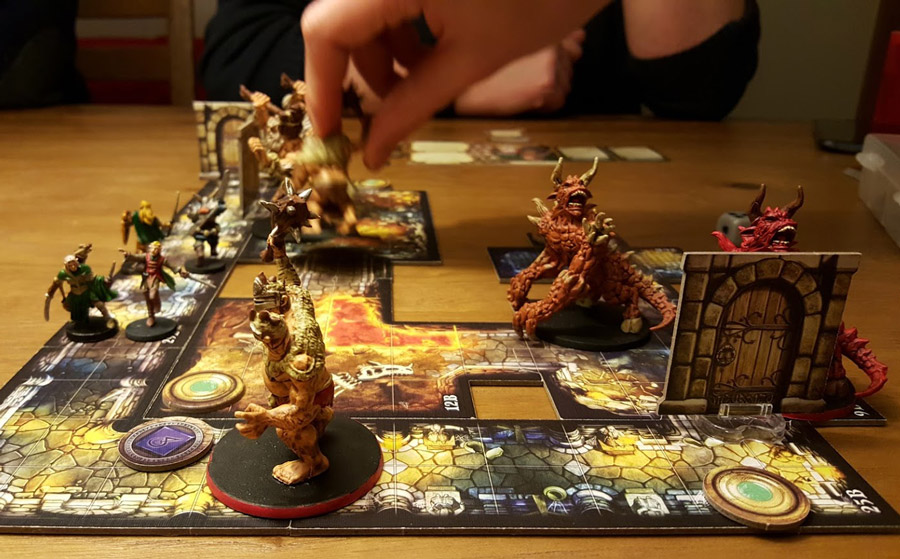 Then my wife's health took a turn for the worse and we also became foster carers for two extra children 2 and 4 years old that need an intense amount of attention and I'm currently down to once a week, if I'm lucky, and an all dayer two times a year. Though I do still get to go to the UK gaming expo.
This is all temporary though and I know things will change again. The children are our priority and when they settle down and accept our love I will be able to spend a little more to my hobby.
I still feel I am very lucky indeed as I get solo gaming in when the children are in bed and life is really not bad.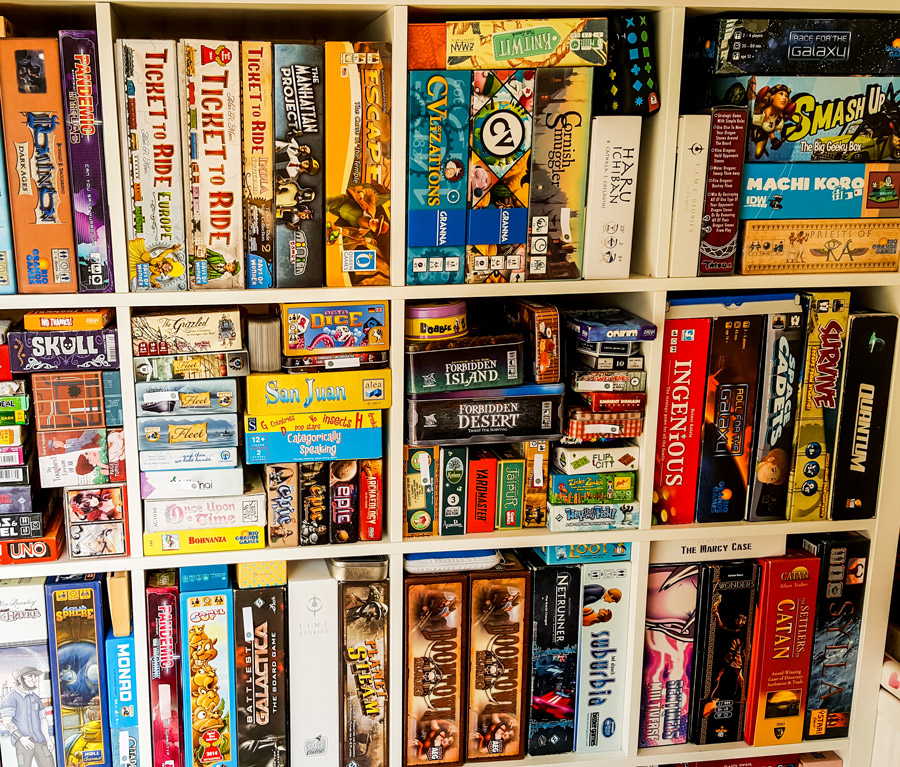 Can you tell us something about your shelves?
My shelves are 16 years old, an old Ikea line called Kusk, which I bought and put up all by myself when the wife and I first moved in together. They are now full with my games and I even have them stacked across the top.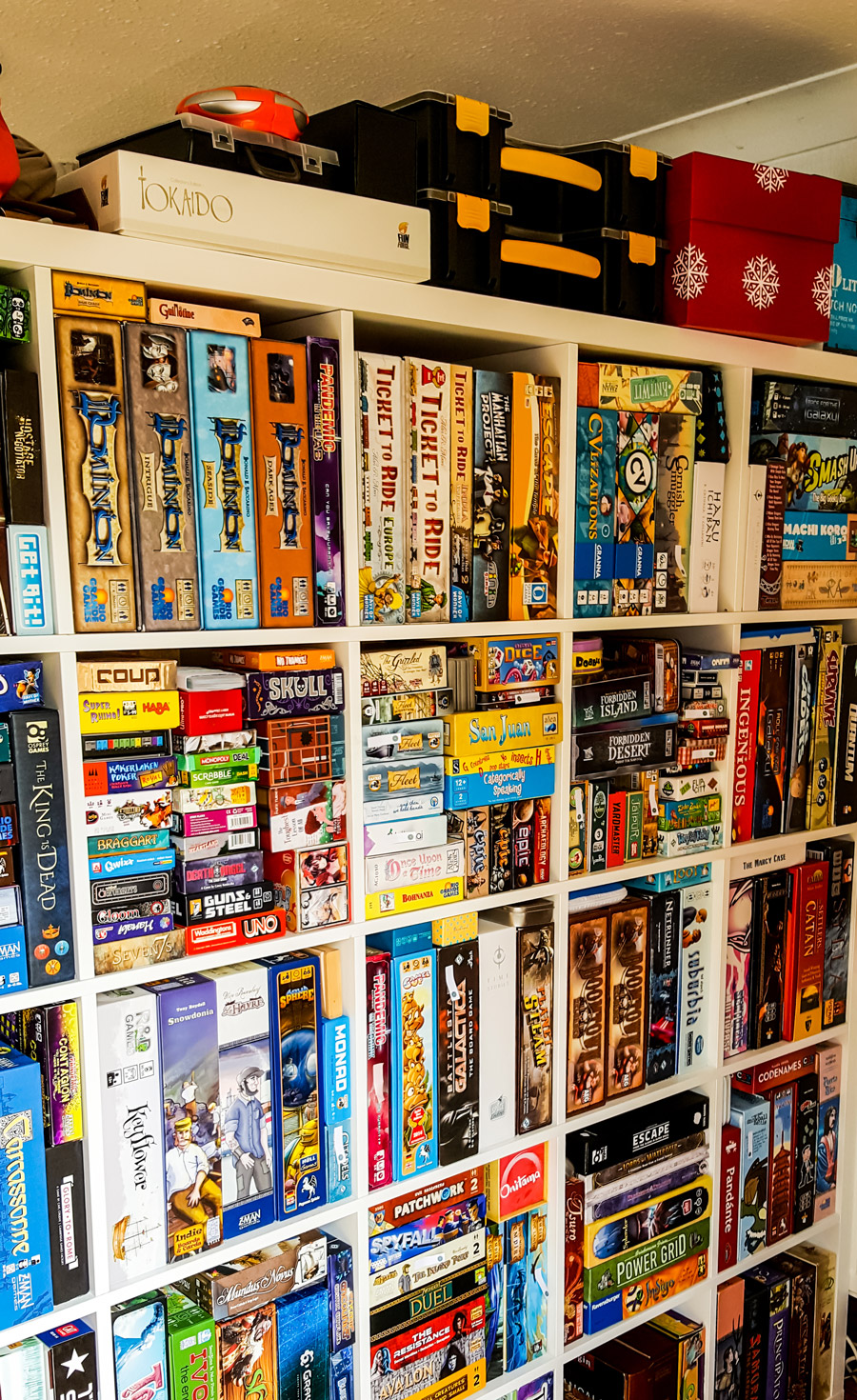 I have no real pattern to storing them (except tessellation), it's just a case of seeing what will fit. I don't always get it right and every now and then I will take them all out and jiggle them somewhat (I'm not good at the game Patchwork either) and I've now had to go out and buy a Kallax to support my wonderful burgeoning addiction.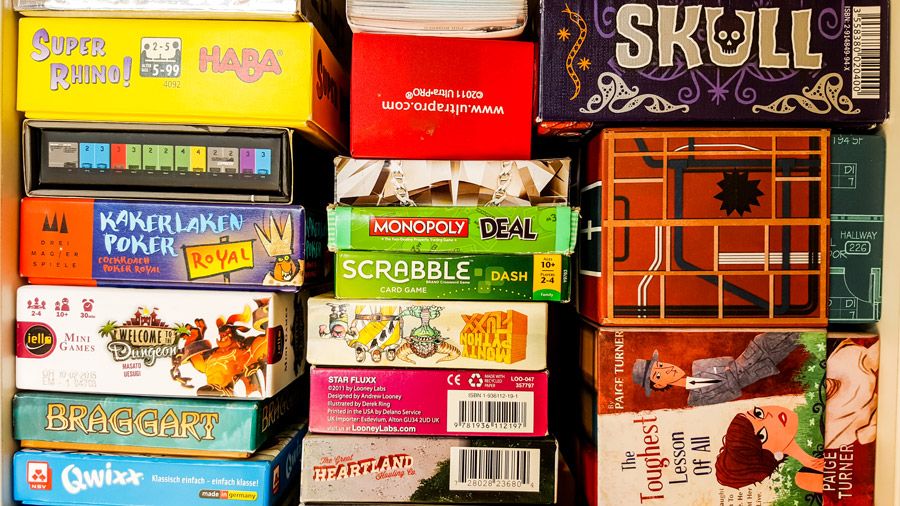 I've tried to wrangle my collection a little recently and have post it notes over the boxes. Pink denotes the games I own and have never played, whilst yellow denotes the ones I own but have only ever played other people's copies and not my own.
I love the way my shelves look at the moment, the space they take in my section of the room and the space they create for me to sit in late at night when the children are in bed, to read through online instructions, watch Elementary or play on BGA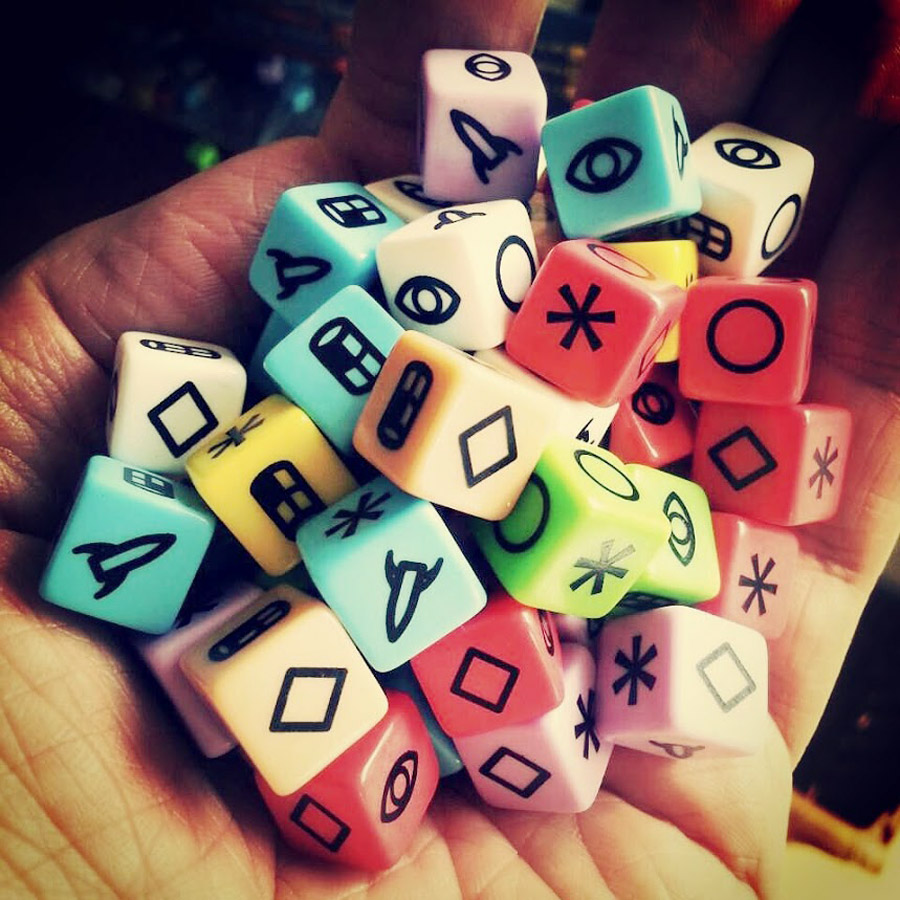 What is your favorite game at the moment?
This is really hard as there are several I am always happy to get to the table and would push over and over again when I go to my gaming group (part of the reason my collection has so many unplayed games in it) I will always sit down to Smash Up
, Seasons
, Roll for the Galaxy
, Quantum
, Glory to Rome and Istanbul
.
However, and this may be a little 'cult of the new' (well, it's new to me) but I really liked Suburbia with the 5star expansion. It changed the game in a way I didn't expect without adding anything that feels clunky or strapped on. I've only played it with this expansion once but I had such a positive feeling with it I bought it on my phone by the time the game was over, I'll be pushing that and playing that again. That has to be "this week's" favourite.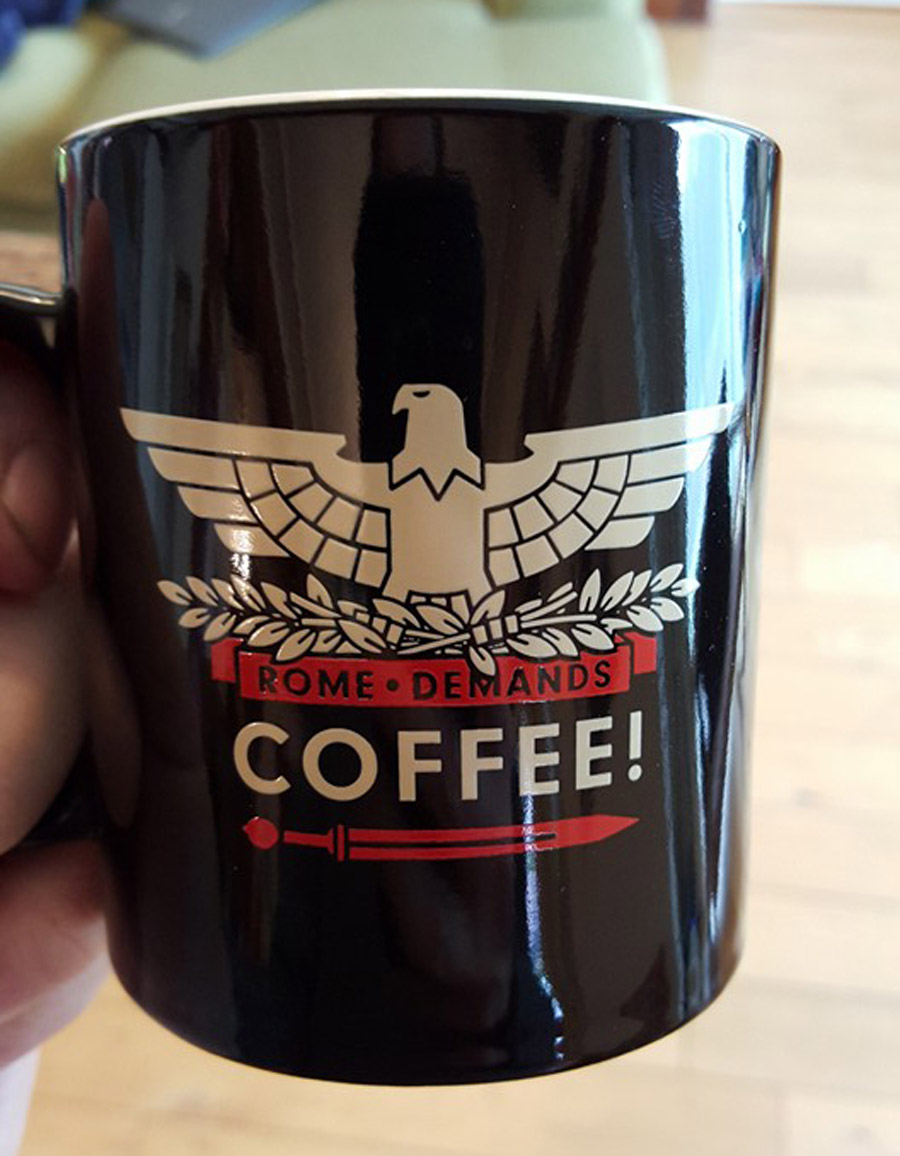 What is your most special or obscure game?
Without a doubt this has to be my Glory to Rome black box edition that I was amazingly lucky with and I'm totally grateful to the guy that sold it to me for cost price (maybe even less) at £23 (about $32) when it now sells for about £136 or $175 on Ebay, which is astonishing. I had to double and treble check with the seller that he was sure that's what he wanted.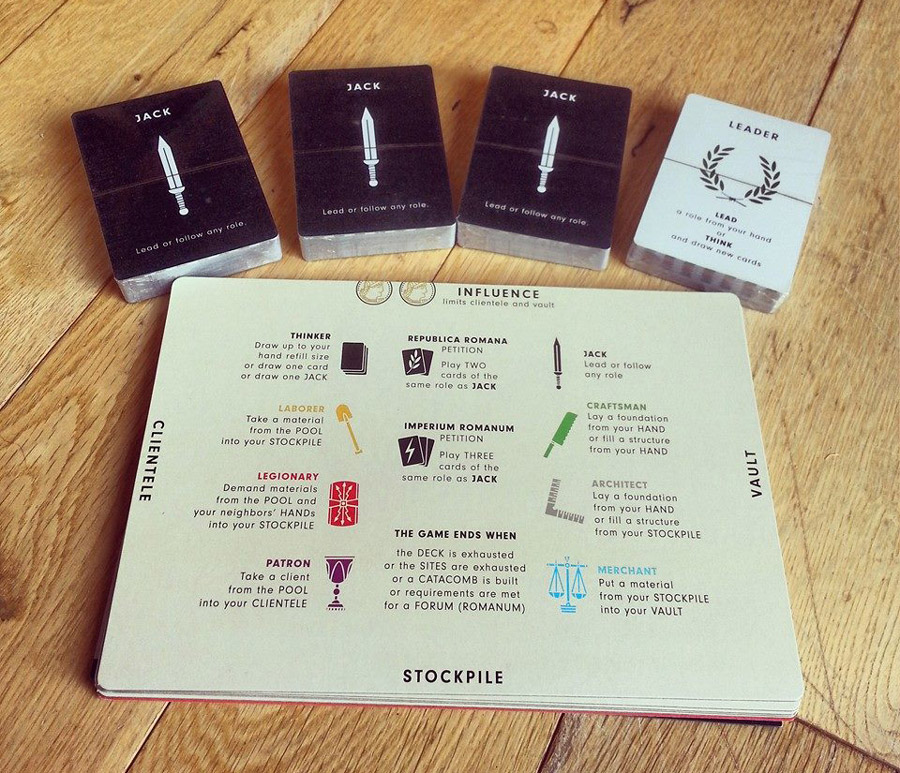 I adore this game, it's art, it's multi-use cards, the feel the gameplay gives me and watching new players light bulb moment when they are playing it.
An interesting fact, the man that sold it to me is Tony Boydell a boardgame designer himself who joins our groups 5-6 times a year when he comes up to Wales with his work. He's designed Guilds of London, Snowdonia, Ivor the Engine, Coppertwaddle and many others and is wonderful wonderful man.
I will forever be in his debt.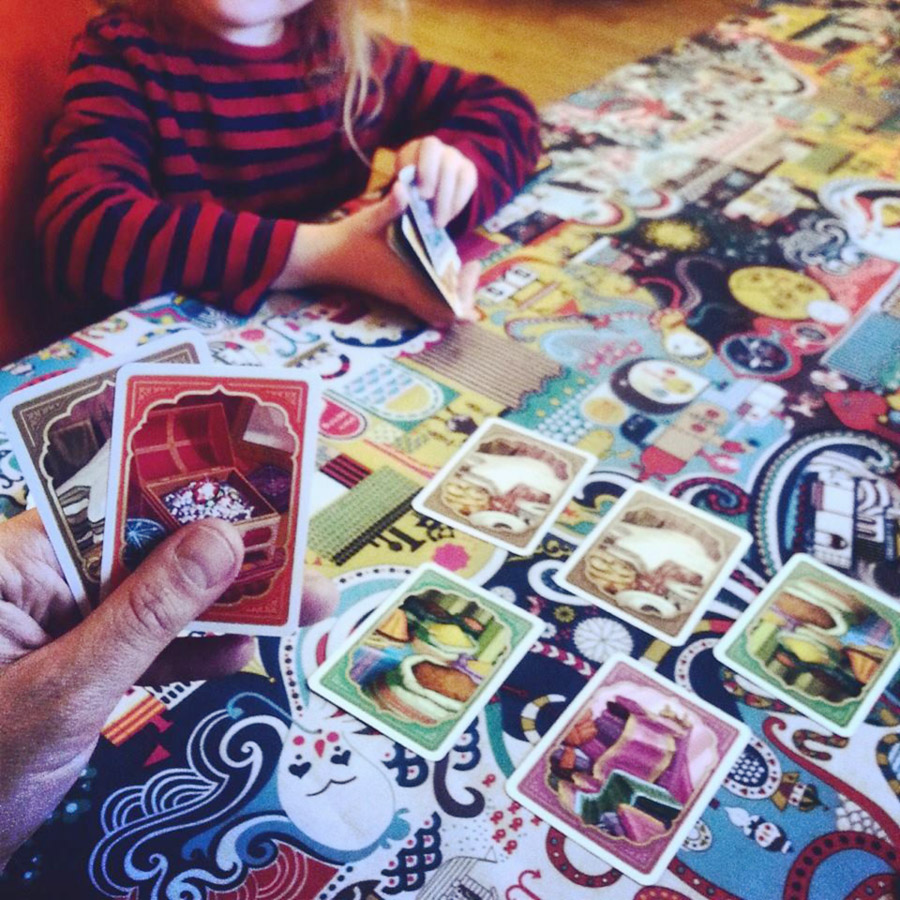 Thank you so much for sharing your story! Something you would like to add?
Nothing that I don't think we all don't know already.
Gaming is growing in popularity substantially and as it makes it's way into mainstream shops and a wider section of society, so our responsibility in it's image grows. It is a fantastic tool for bringing folk together, engaging the children, teaching new skills, and is also a massive amount of fun.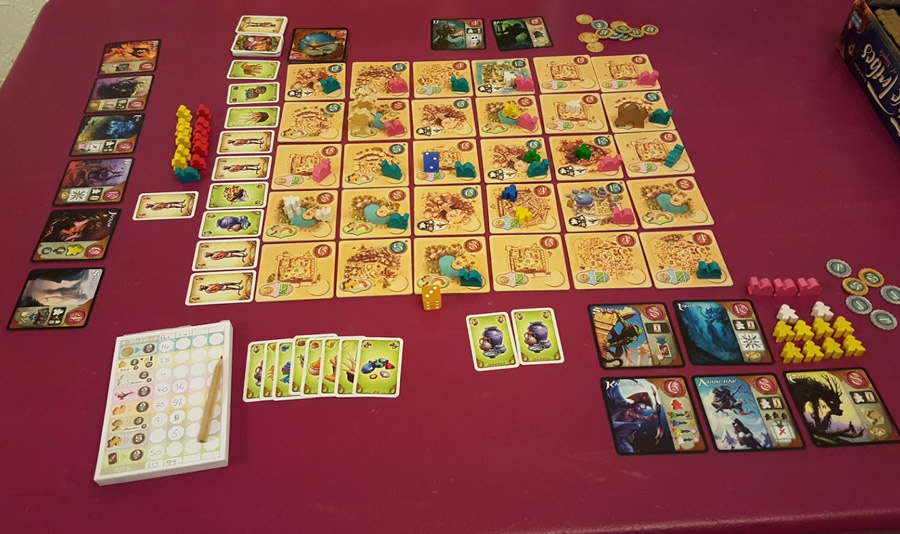 As with any subgenre there are the good sides and the bad sides and between us all we need to be the light and the advocates of such a fantastic hobby. We need to include everyone, even when they take a little more time and support. We need to challenge the excluders, but with love and patience, and we need to be the representatives for this hobby that will make people want to join in and see what all the fuss is about. The fallout for this approach is more people to play and more games to choose from.
The dining table is the original social network and it's great that our hobby naturally gravitates to there.
*This article contains affiliate links. For more details, please read our Affiliate Disclosure.
Would you like to present your board game shelf to the world? Please answer the above questions and include some good quality pictures to your story. Go to this page to submit your story. Subscribe to our online magazine here!