Hello once again from The Review Board.
Cat Crimes is a who's-to-blame logic game/brainteaser challenge from ThinkFun that is playable either as a solo game or with as many players as one wants.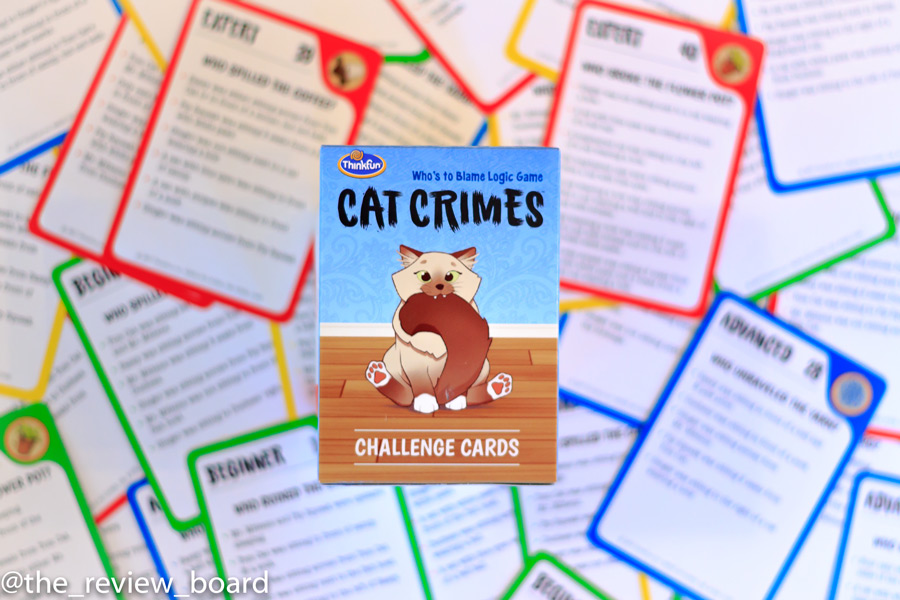 In Cat Crimes, players select a challenge card and place the appropriate crime token (tangled yarn, broken plant, etc.) onto the table.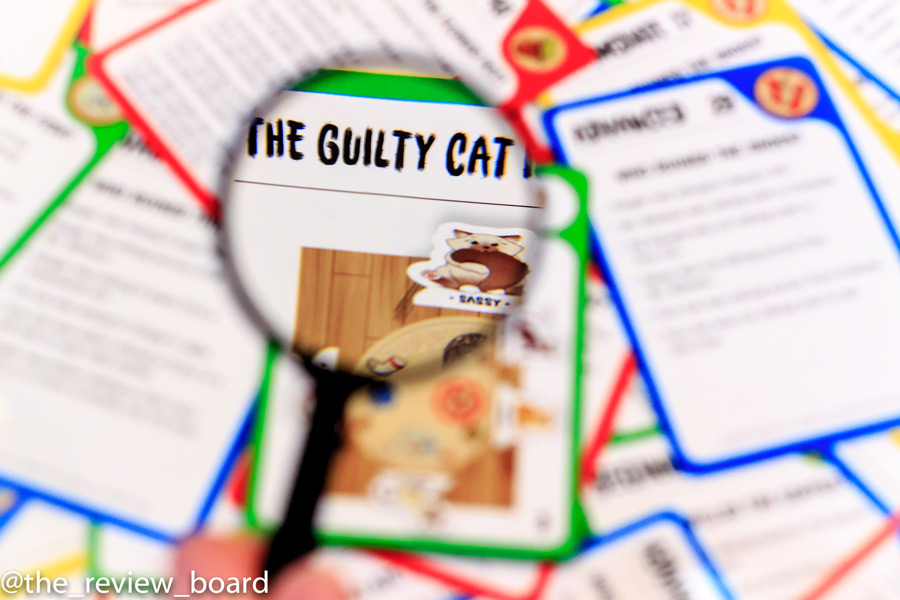 Players then use the series of clues on a challenge card to figure out the position of each cat around the table in order to find the guilty cat. Once all conditions are satisfied, the identity of perpetrator is revealed (the cat sitting in front of the token did it). If you organized the cats correctly, you win the challenge.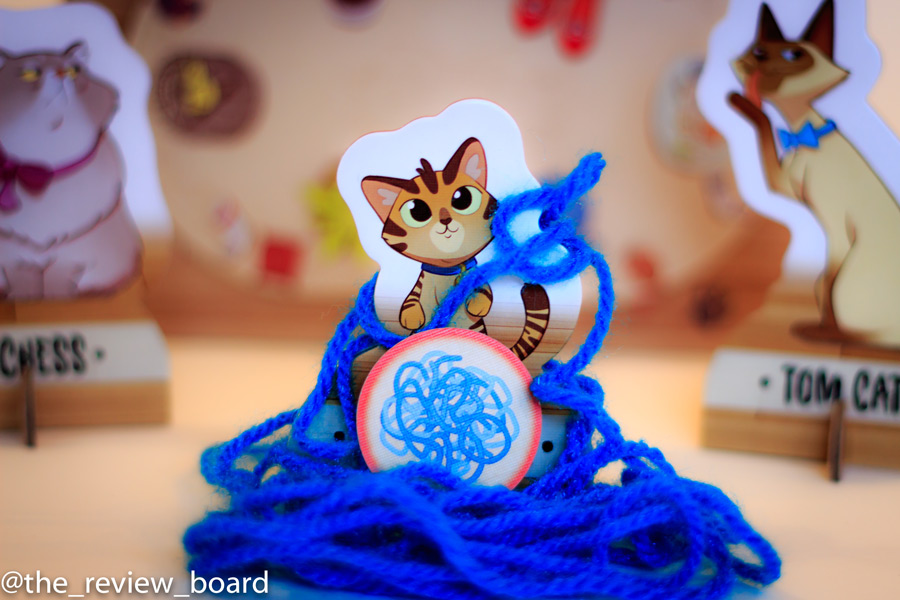 The game comes with 40 challenge cards at four levels of difficulties (10 cards at each level), from beginner all the way to the expert level. Once you finish them and know the solutions, you cannot replay the game.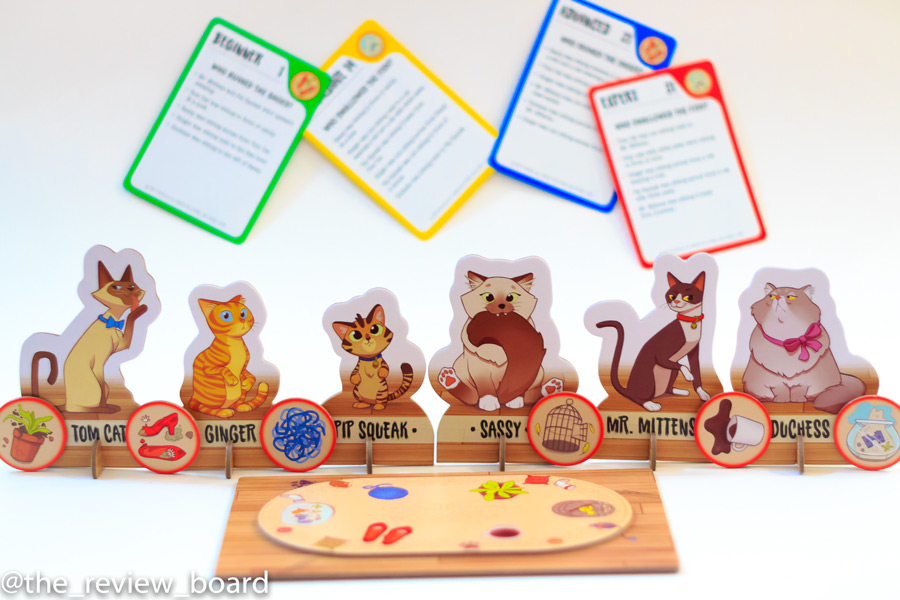 Cat Crimes is an entertaining problem-solving game. The theme is cute, especially if you are a cat person or like to blame cats for things, and the riddles are fun. While the replayability might be an issue for some players, I think that the price (similar to the EXIT
and Unlock!
games) makes this game worth buying.
Get Cat Crimes here on Amazon.
Did you like this story? Please share or comment. Go to this page to submit a story yourself. Subscribe to our online magazine here!