My name is Marvin Chang and I am an Industrial Designer and HCI (Human Computer Interaction) researcher from Taiwan. After four years of product design education, I turned to HCI-design focusing on multimedia game development. In most of my design projects, gamification is one of the important factors. I realize that design is not only a way of problem-solving but also a way of having fun.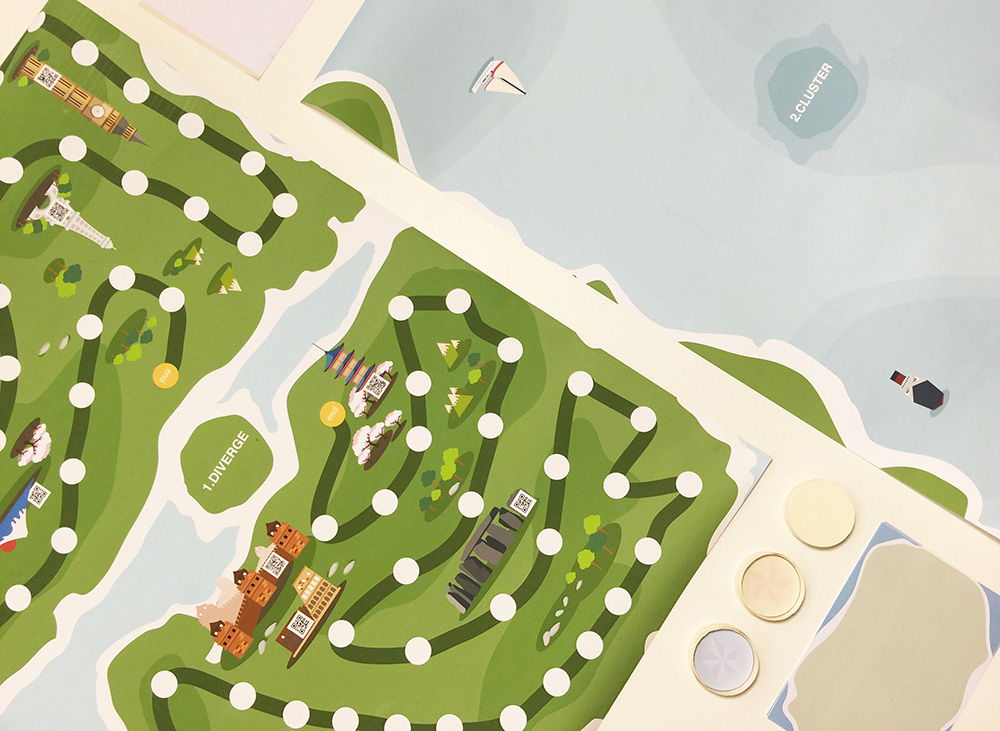 Due to differences in cultural background and personality between designers, brainstorming in a multicultural team might not work well. Braindea is a brainstorming tool specifically designed for multicultural design teams. Performing a brainstorm session with Braindea is like exploring and building up a world map, such as in modern board games. This game-like process of Braindea is able to enhance designers' interests and creativity in generating ideas. In addition, differing from conventional brainstorming methods, all members are grouped into two teams. Each team generates ideas and finishes the world map together. By designing in groups, every member is more integrated and engaged in the brainstorming process facilitated by Braindea.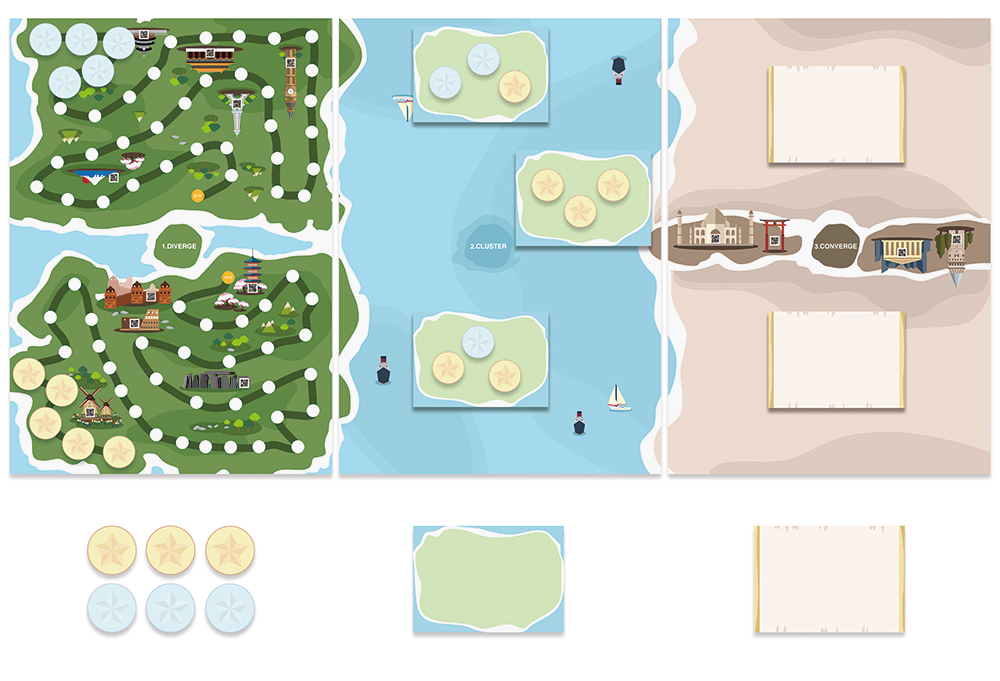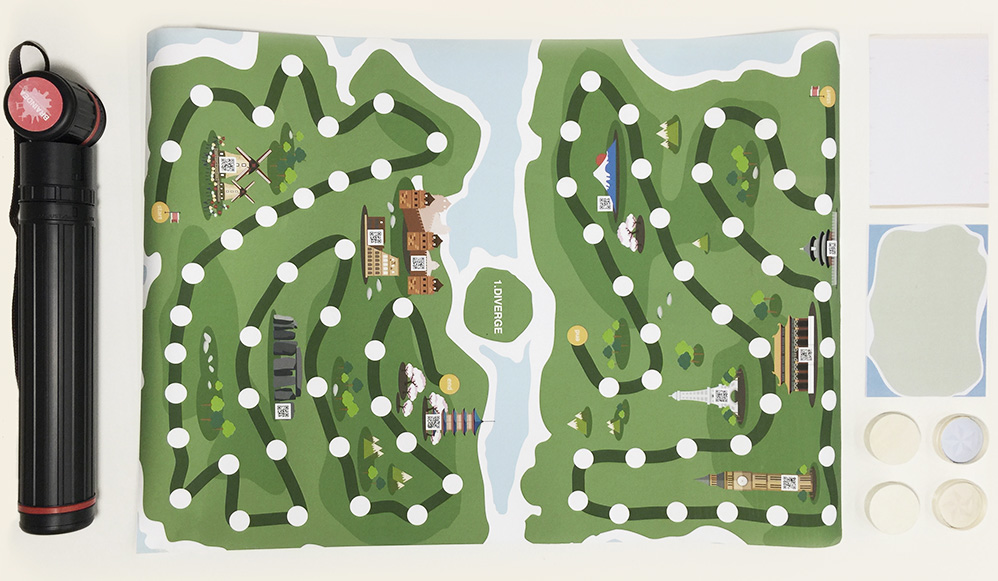 Braindea includes three A0-sized posters. The first poster is called 'Finish your route', which is used for the divergence phase. There are two islands on this poster, each containing a separate route to generate ideas. During the brainstorming process, each team discusses ideas together and puts sticky notes with ideas on the idea-route of their island.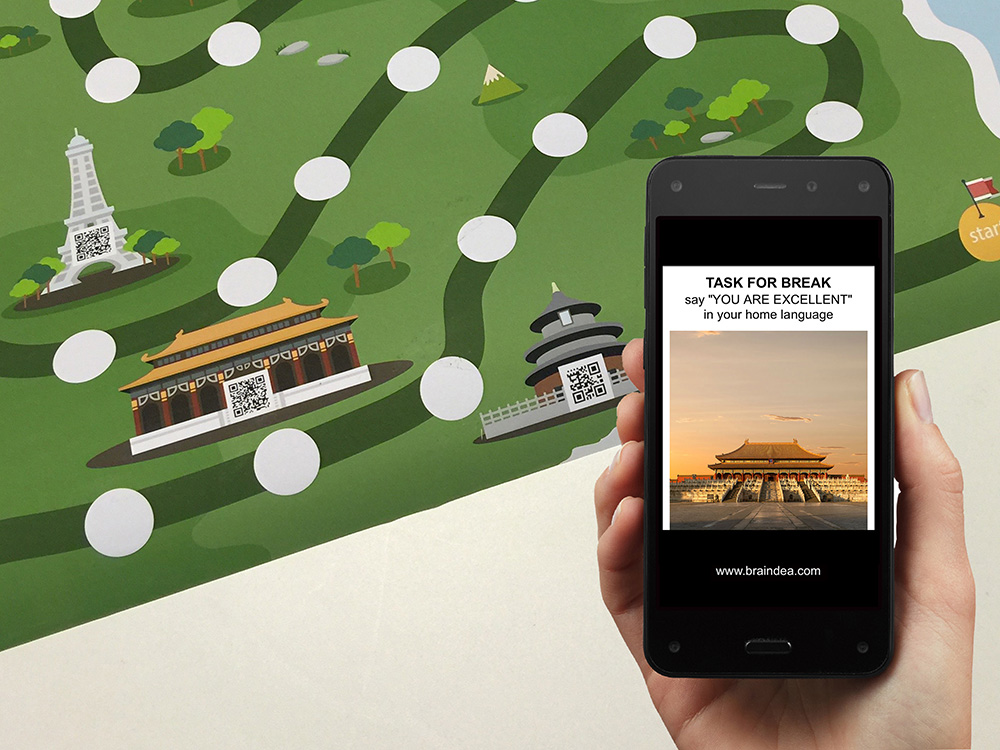 If you cannot generate new ideas anymore, members of each team are free to scan the QR-code on the tourist spot icons to get a task for a break. The task serves as a chance for promoting interaction with teammates and as a positive intervention for brainstorming. Once the QR-code is scanned, you will get access to the Braindea-website to see how to execute the task with your team members. Four types of tasks have been designed, and they are all related to culture. The four types of tasks are: sharing the festival of your home country; sharing the food of your home country; sharing the landmark of your home country; and speaking some sentences in your home language.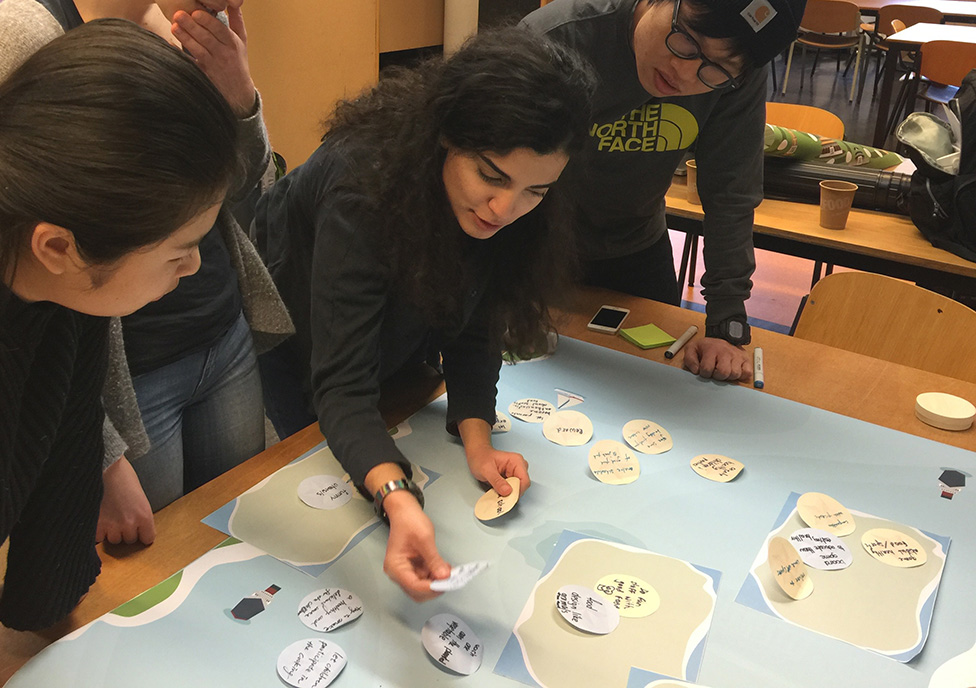 The second poster is called 'Cultivating your island' and it is used for the clustering phase. All team members categorize their sticky notes and sort similar ideas together on the separate island papers.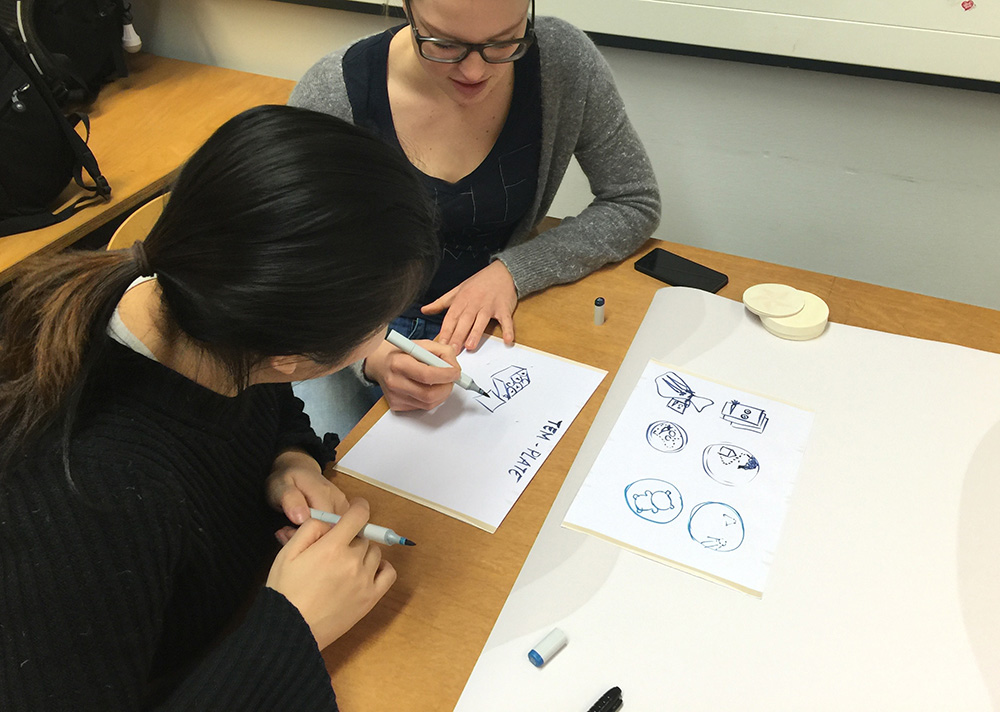 The last poster is called 'Making treasure maps' and it is used for the convergence phase. Each team refines their ideas further and draws them on the A4-sized treasure maps. Again, if you get stuck, you are free to scan the QR-code to get a task for a break.
After the brainstorming process with Braindea has been completed, each team has gone through its own ideation route, cultivated their islands and made treasure maps. Braindea facilitates not only idea generation, but also the engagement and integration of all the team members.
Did you like this story? Please share or comment. Go to this page to submit a story yourself. Subscribe to our online magazine here!