Hello! I'm Ido, an avid board game player from Ithaca, NY. In addition to board games, I love cooking and photography. When I'm not being a responsible adult (which is often), I run the Instagram profile @the_review_board, where I try to bring board games to life through a series of photos (I'm told a picture is worth a thousand words).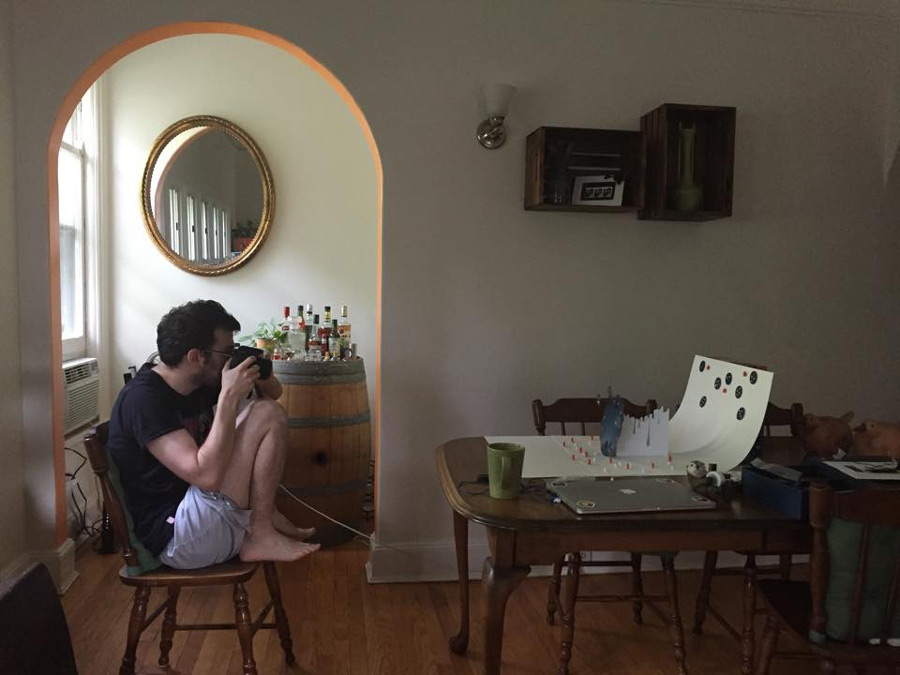 How did you get into this world of non-digital games?
Like many folks, I got hooked during fun game nights with friends. At first, we played popular games like Catan, 7 Wonders, and Carcassonne. I then decided to buy my own games and host game nights too, which exposed me to more games, such as Ticket To Ride
, Splendor
, Star Fluxx
, and many more.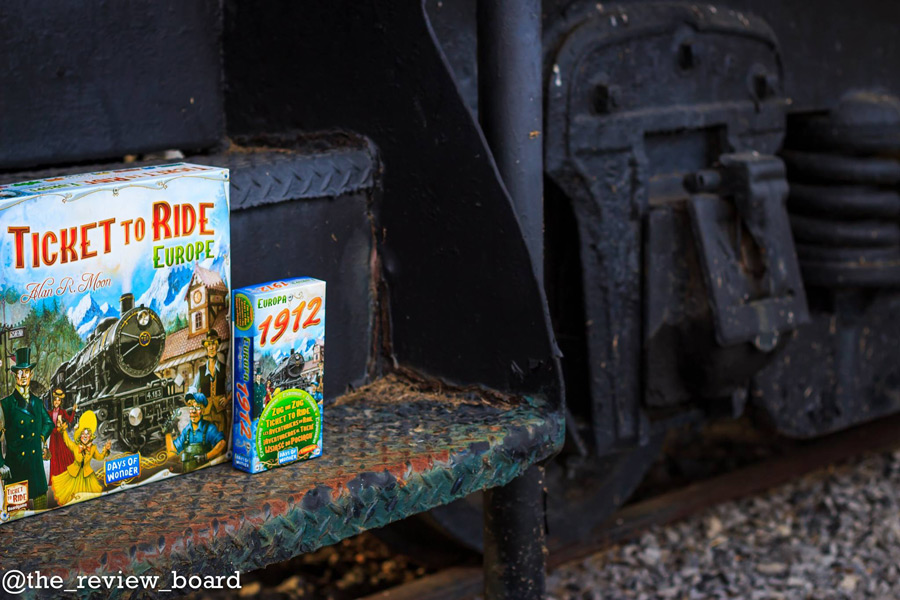 With each game night, my liking of board games grew and I found myself reading about games and looking for more games to play with family and friends. Once I was hooked, I started to recognize the vivid worlds and themes that these games create, which led me to explore games not only on the table, but also through the lens of my camera.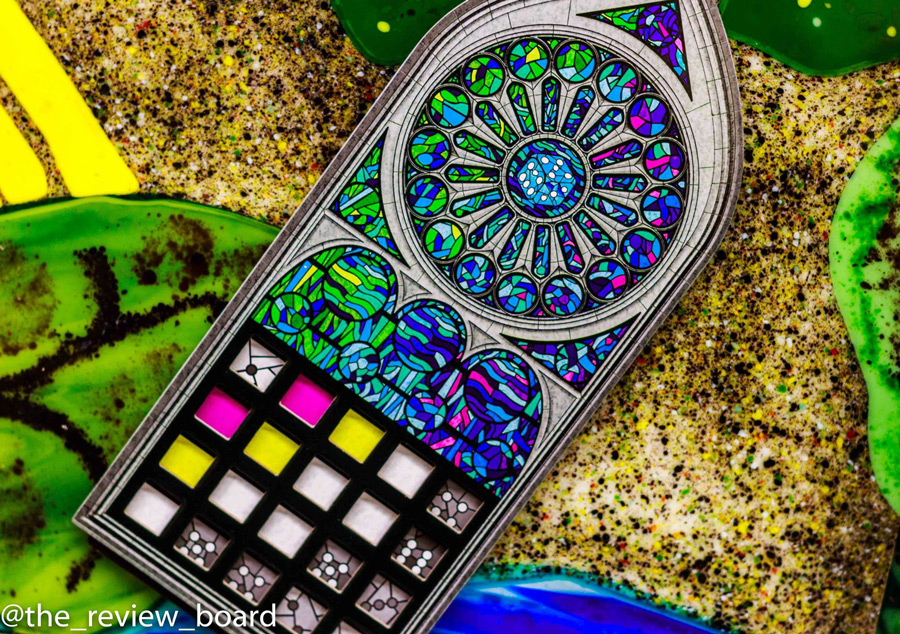 How often do you play?
I try my best to play at least once a week, usually with a small group of friends or with my wife. I also play solo games from time to time (coops are a great option for a solo player) and even if a game does not have a solo variation I might play against myself (and I usually win, I'll have you know). I found that this helps me better understand the game, learn different strategies, and master the rules. It also makes explaining the game to friends an easier and quicker process. Trust me, if you've never played a game of Scythe
(2 players) against yourself, you're missing out!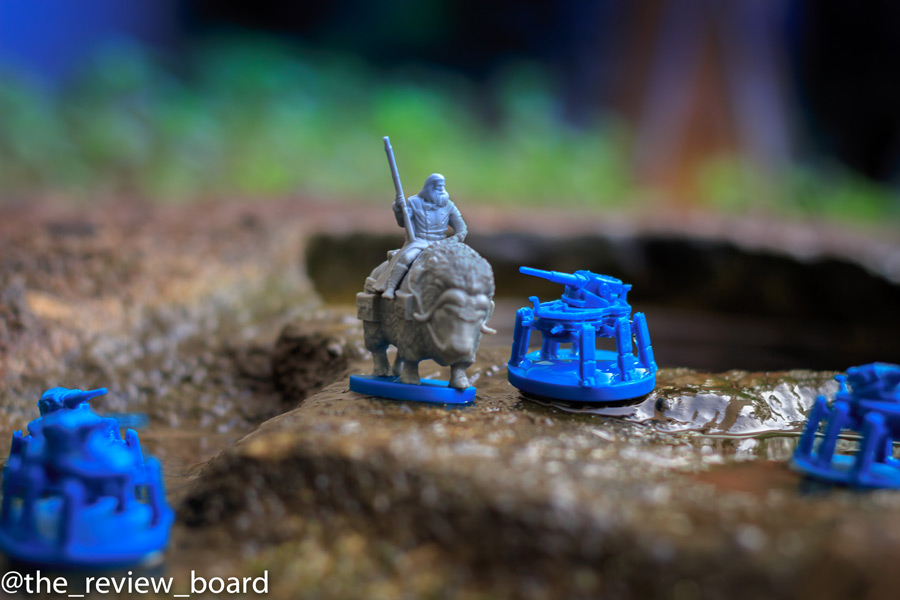 Can you tell us something about your shelves?
We do have traditional shelving (Kallax) but it is mostly empty. We prefer to incorporate our games into our furniture. Most of our furniture comes from flea markets, and there are a few pieces we built ourselves. For example, we turned these old creates into shelves and now we use them to store some of our games: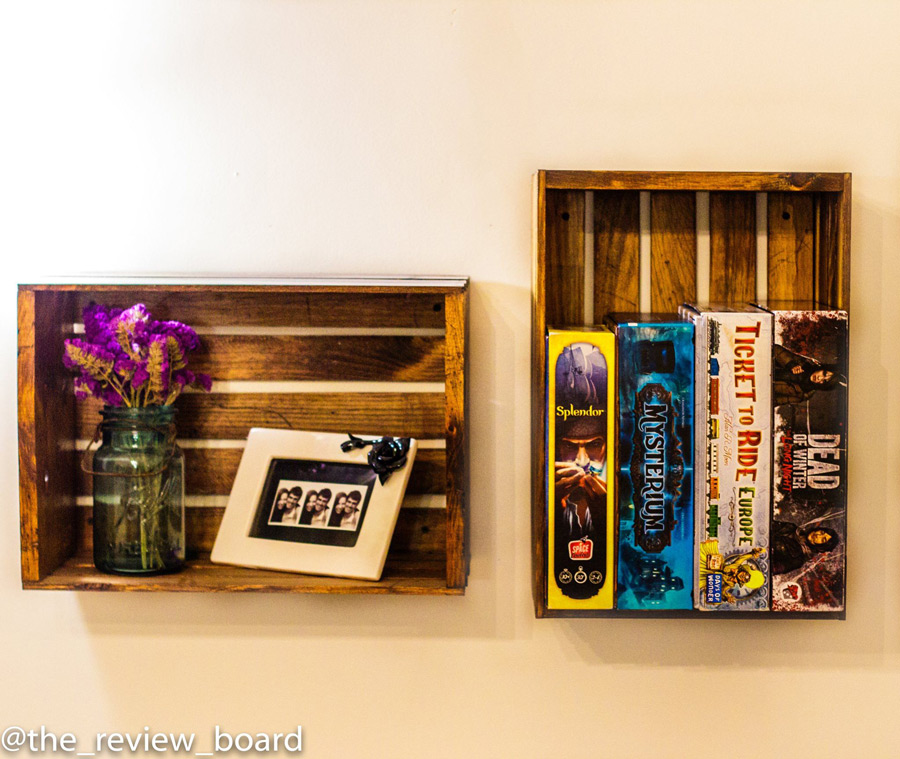 We also found some old wooden boxes at a flea market, which we also use for game storage: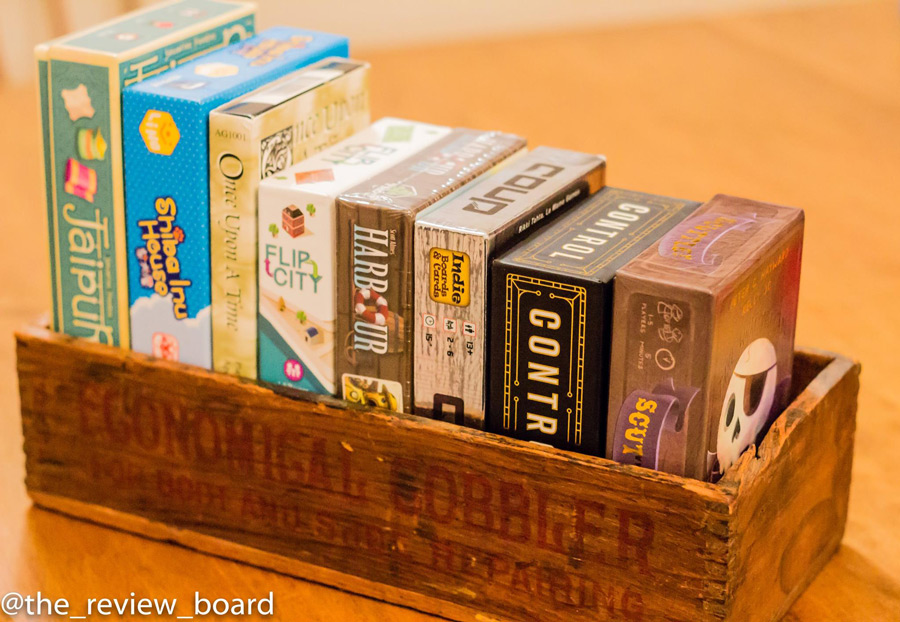 And we turned a suitcase that we got for $1 at a yard sale into a useful storage space for more games: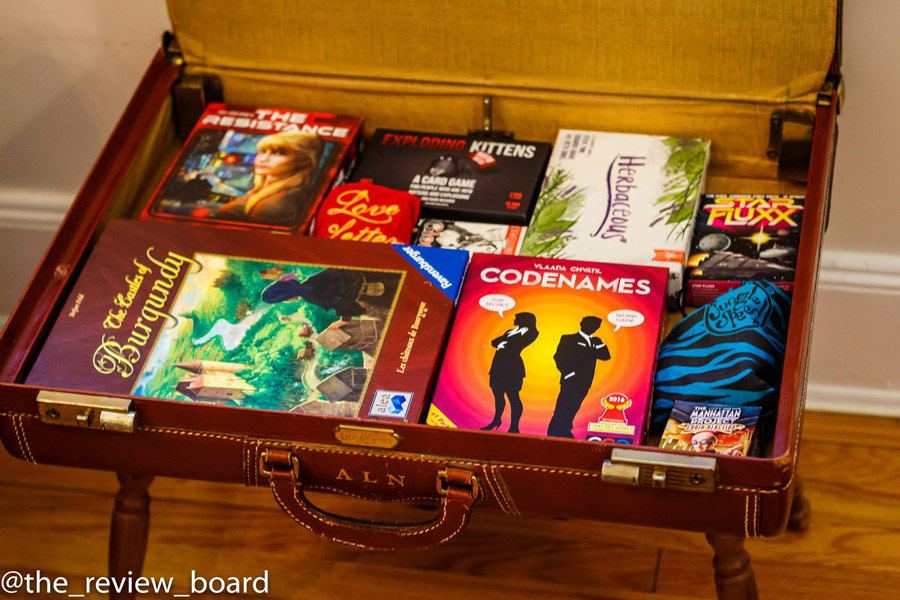 I like that all of these have a story. Our Kallax is also second-hand: we got it at a yard sale for $10.
What is your favorite game at the moment?
I hate picking favorites, mostly because different games work well with different groups and different moods. But the game I hold close to my heart (the first game we got!) and that I'm always happy to play is Pandemic
(plain or with expansions). Pandemic Legacy
is also an amazing game, but the original is a classic to me (I even got Matt's signature on our favorite character card, the medic):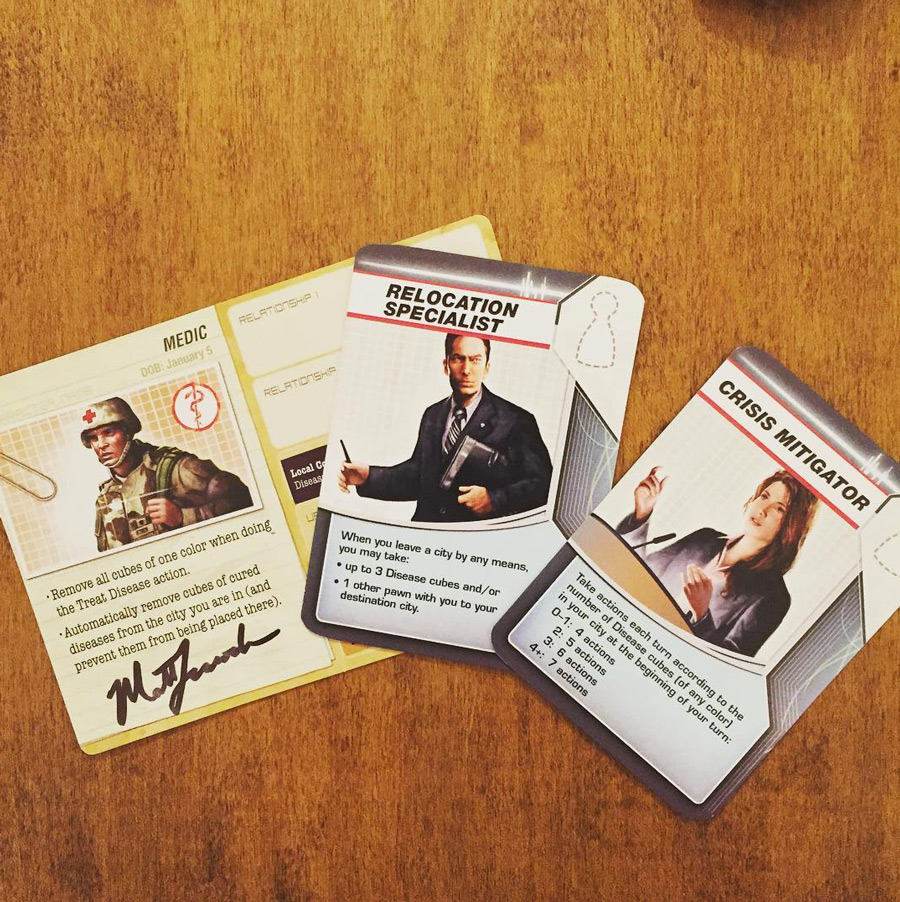 What is your most special or obscure game?
This is a hard one. I don't have many obscure games, but I do have a couple of games that are special. Pandemic – we've played it so many times I've lost count. Also, a couple of games I received from PIFF (Pay It Forward First) on BGG. PIFF is a community that gives and spreads board game love to fellow BGG members. I highly recommend checking it out. Out of these games is Mechs vs. Minions, which I received as a kind and thoughtful gift from a wonderful fellow PIFFer.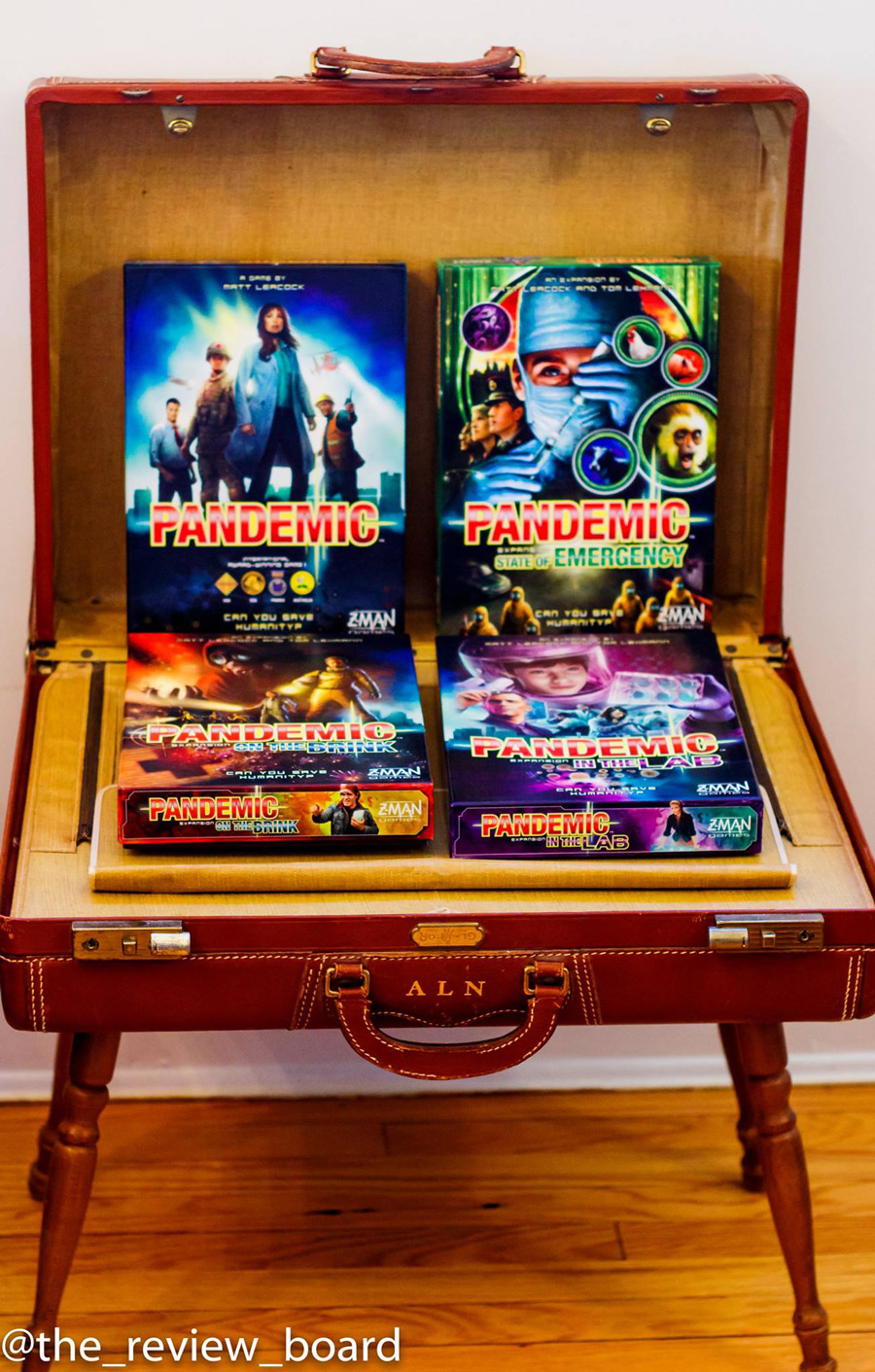 Thank you so much for sharing your story! Something you would like to add?
To everyone reading and to the other folks in the board games community, I'd like to take this opportunity to say thank you. Thank you for being a kind and supportive community, thank you for friends I made, and thank you for encouraging me to take more photos. If you enjoyed my pictures please consider visiting my account. Oh, and if you were wondering what I was photographing in the first picture, this is it: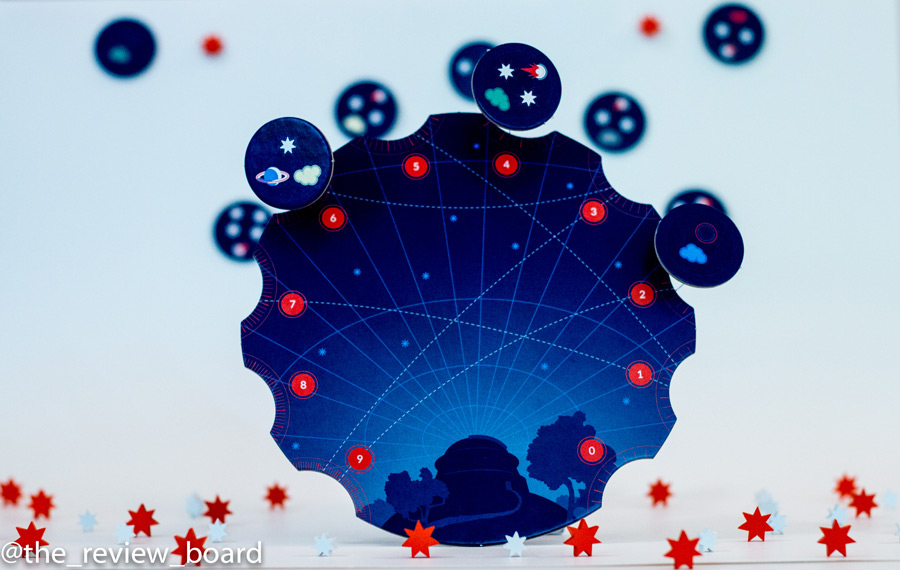 Photo credits: @the_review_board / Used with permission.
Would you like to present your board game shelf to the world? Please answer the above questions and include some good quality pictures to your story. Go to this page to submit your story. Subscribe to our online magazine here!