Hi there! I am Mark from SnapDice. I have invented a dice tray that is unlike any other dice tray you've ever seen or used. It uses premium exotic hardwood, perfectly balanced custom made steel dice and embedded neodymium rare-earth magnets.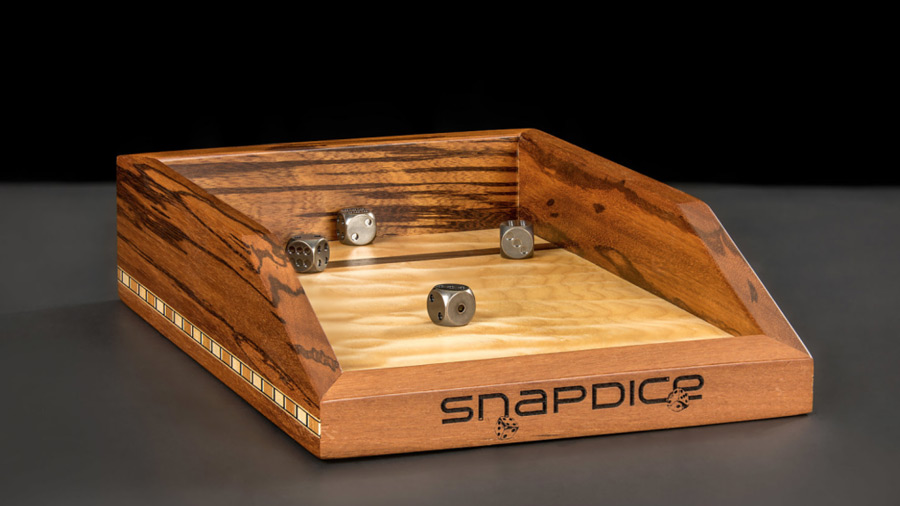 SnapDice trays combine exotic hardwoods, steel dice and rare-earth magnets.
The idea for SnapDice came from my love of magnets. Neodymium magnets are something I've founded dozens of uses for around my house. So, when I was playing around with them in my dad's shop one day I came up with idea of magnetic dice. "Wouldn't it be awesome", I thought, "to be able to roll dice that were magnetic and could stick to a metal tray or table. After playing around with the idea for a while I realized that the trick would be not having magnetic dice, but magnets in the dice tray and steel dice.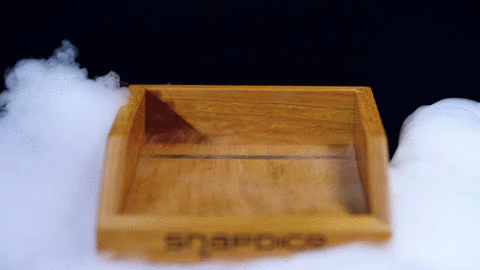 SnapDice have a satisfying action on the tray when they "snap" to the magnet.
One of the first questions people ask is whether or not having magnets in the tray makes the rolling unfair or "rigged". Actually, it is the opposite. The steel dice have been custom engineered by our team to be perfectly balanced. The center of gravity lies within .001mm of the exact center of the cube. We drilled the depths of the pips at varying levels to ensure the exact same amount of mass was removed from each face. So, in the end, the perfect balance of the dice allows them to roll more true and more fair than any dice you've ever used. The magnets don't add any favor to one side of the dice or another.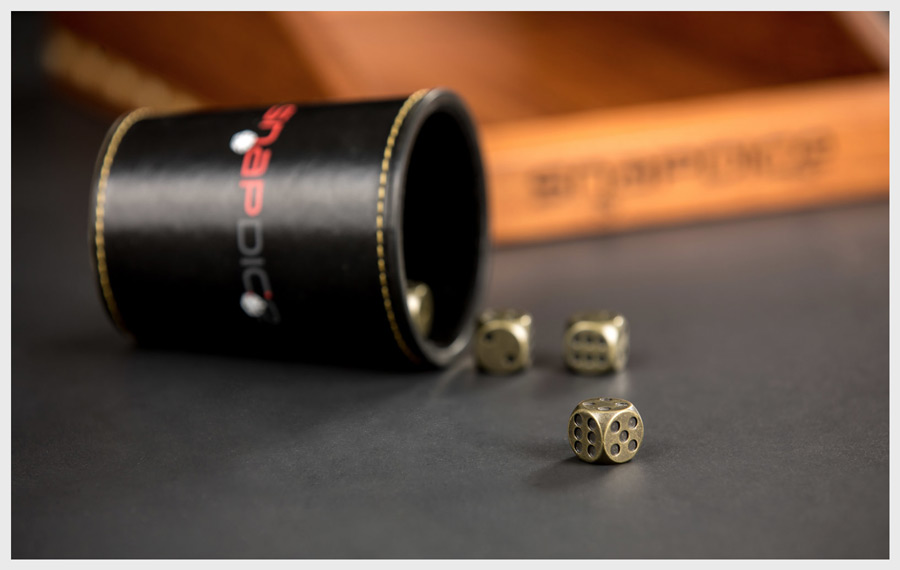 Precision balanced steel dice with a center of gravity within .001mm of center.
After a bunch of prototypes we came up with the perfect balance of magnet strength that allowed the dice to stick to the board after hitting the back edge of the tray so that there was lots of action and yet still enough sticking power to grab the dice each time. The result is a pretty fun and addicting rolling tray. We went to a game conference a few months back and had thousands of people roll. They loved it. In fact, a bunch of them kept coming back to the booth and stood there rolling the dice over and over and over. Here is how one person described the experience: "I was one of the people rolling the dice over and over [at the booth]. I can't explain why it was fun. Before I tried it I thought it was silly. After I tried it I wanted more. It was like bubble wrap."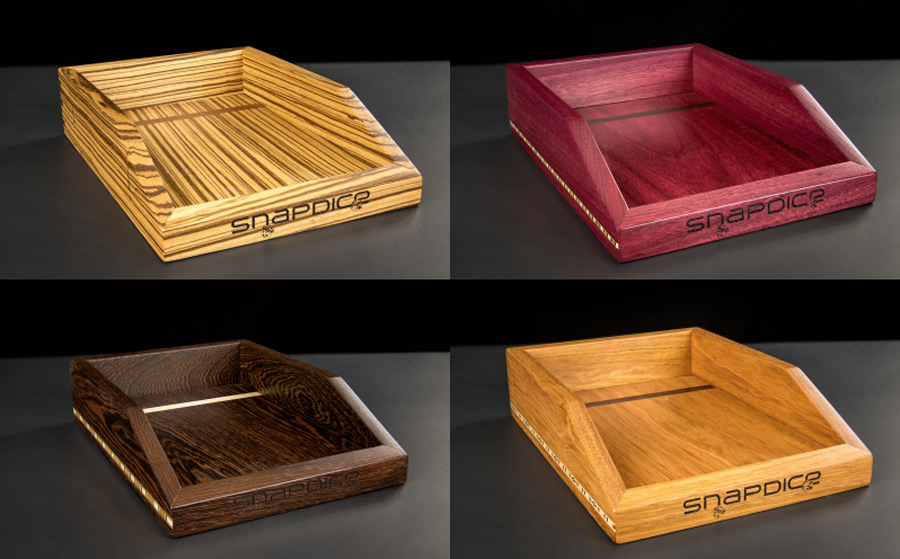 Several wood varieties offered (Zebrawood, Purple heart, Wenge, Jatoba).
Our goal with these trays is to make something that isn't just functional for your game night, but beautiful. It is something you'll want to show off to your friends and put on display. It is art. It is an heirloom. We could have used cheap wood or plastic and put magnets in it to make a cheap version of SnapDice, but that wasn't what we were going for. This is something to be envied and oogled over.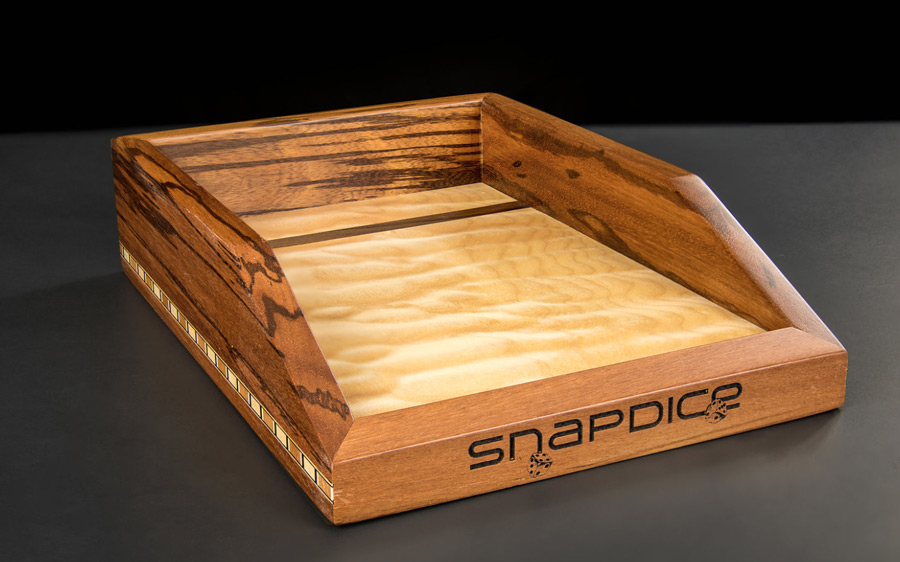 Quilted Maple with Marblewood.
So, How Can You Get One???
We are excited to be launching on Kickstarter in 2 weeks! And, for anyone who joins our pre-launch email list we are offering a free wood upgrade from the basic model (Hickory) to an exotic wood choice. So, if you want to get your name on the list you can go to http://snapdice.co and signup! You can also view our Kickstarter preview page there as well and see our full Kickstarter video.

Did you like this story? Please share or comment. Go to this page to submit a story yourself. Subscribe to our online magazine here!