I am Brady Whitney, a game designer from Ames, IA. I have been designing for only 5 years officially, but I've been building and creating toys and games for as long as I can remember. For those last 5 years I've been studying Industrial Design at Iowa State University where I slowly began to realize that my passion for design lied in the realm of toys and games. I designed three board games prior to designing the Codex but have yet to publish them as I was too involved with school at the time. The Codex serves as the culmination of all the skills I was taught through the design program, demonstrating sketching, ideation, market & product research, and prototyping.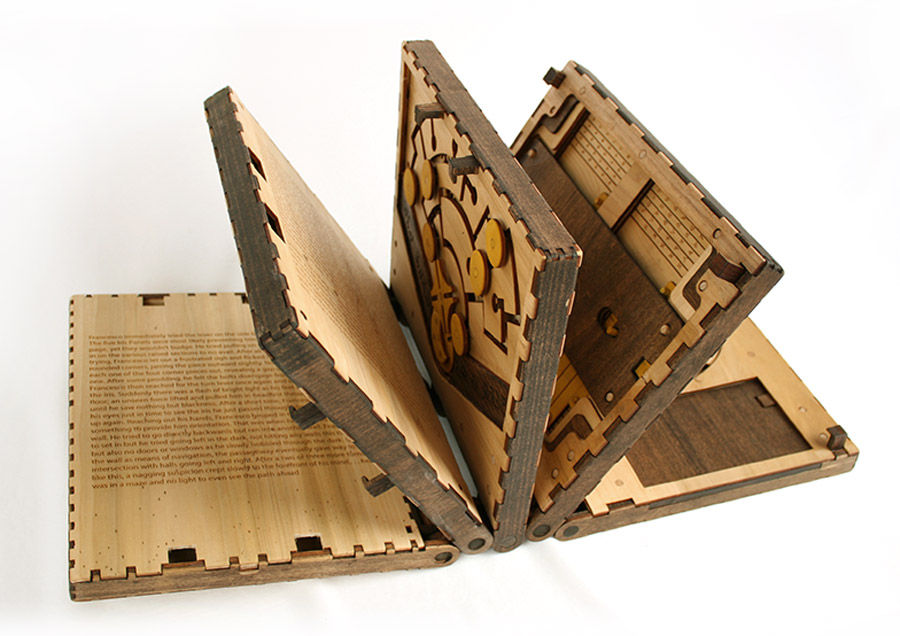 Codex Silenda is a 5 page wooden puzzle book where each page features five unique mechanical puzzles. The objective is to solve each puzzle before you can unlock the next one and continue on to the next puzzle.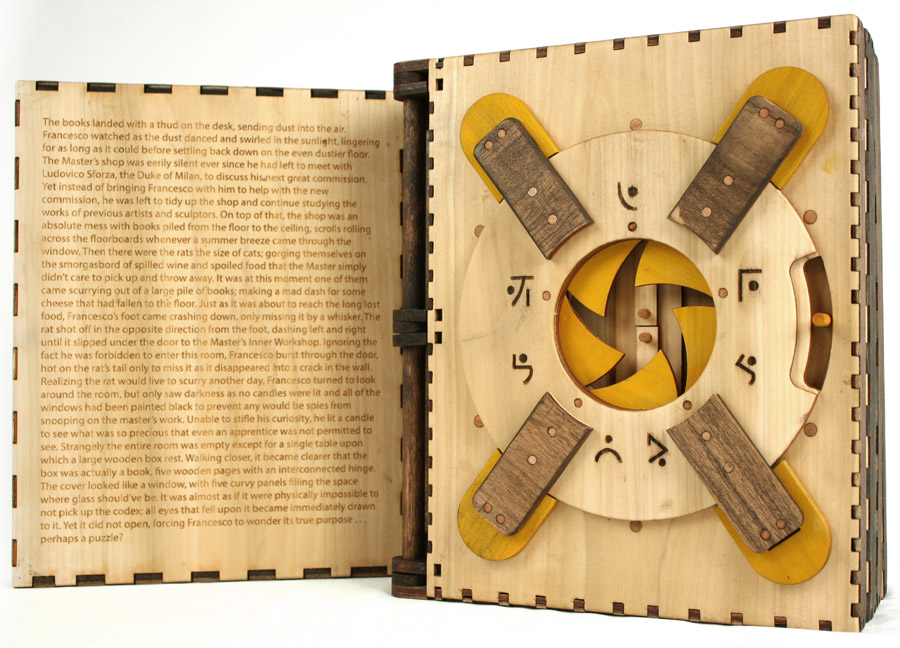 There is also a story that gives hints and clues and progresses as you solve each puzzle, it follows the adventures of an Apprentice in Leonardo Da Vinci's Workshop.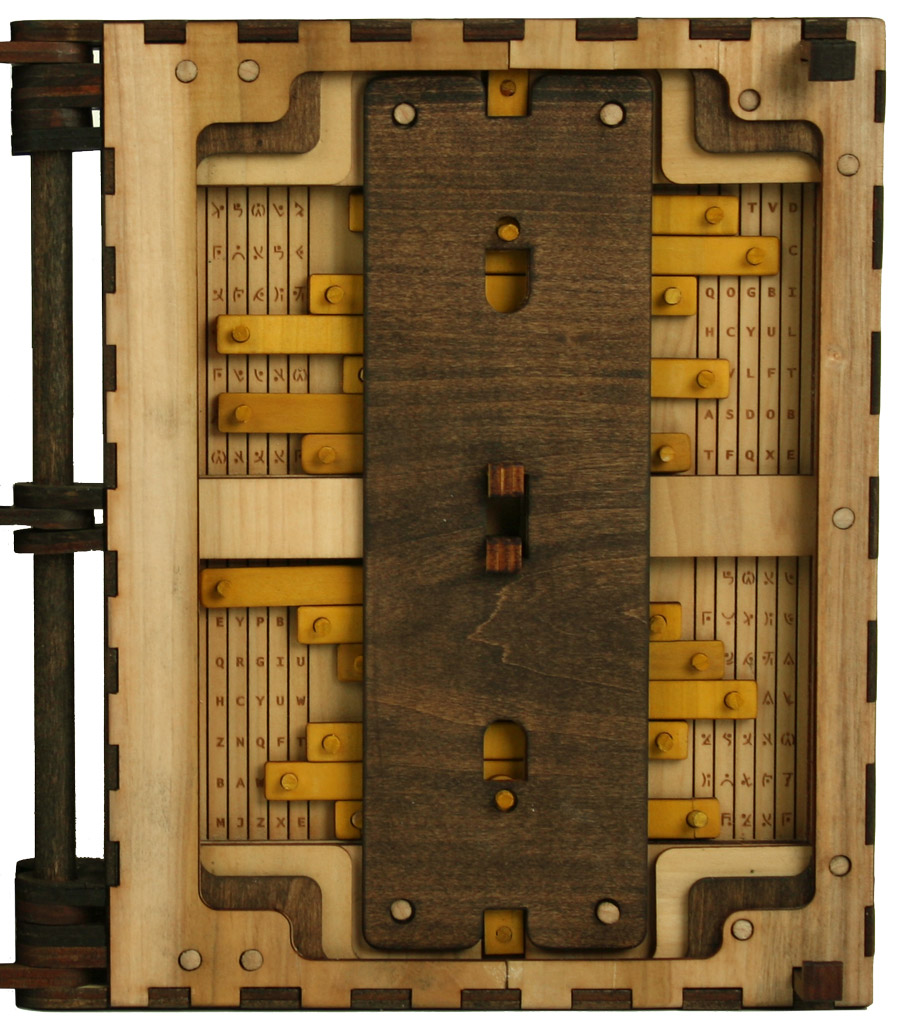 The whole project started off as a Senior Thesis Research Project where our objective was to go and find a problem in the real world, research that problem and the current market (if there is one) around it, and finally solve the problem by designing a product or system that does just that.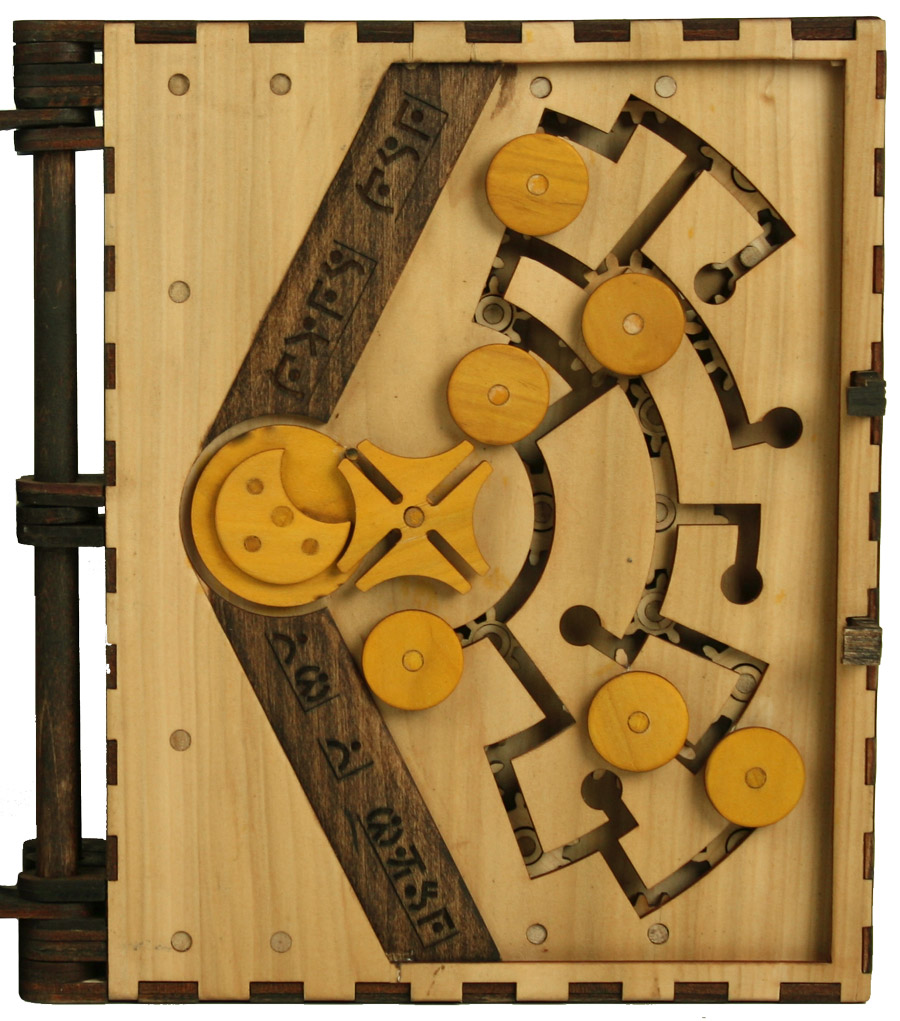 Since my passion lies in the realm of toys & games, I decided to focus on puzzles and through my research I found that most tend to fall into one of two categories. Those that are cheap and simple that once you've solved them, they lose their mystery and you never play with them again. Or you have those that are made by Master Puzzle makers and can only produce them in limited numbers due to their handcrafted quality. These however tend to be very expensive and usually only produced in a single limited run.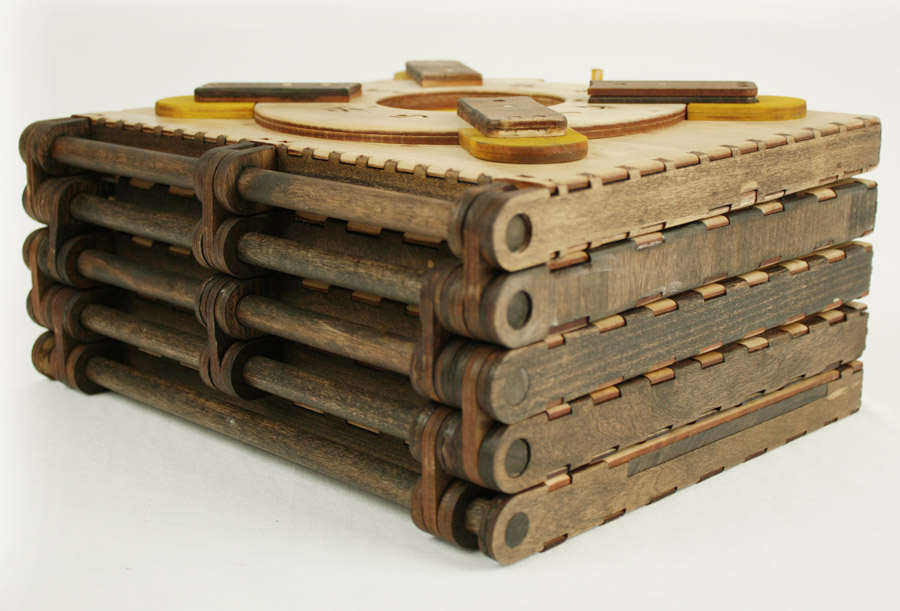 It was my solution to address this huge gap by designing a puzzle that could combine the best of both categories. Once I had decided what the problem was and how I was going to address it, I began sketching and further researching manufacturing methods as well as how most puzzles tend to work.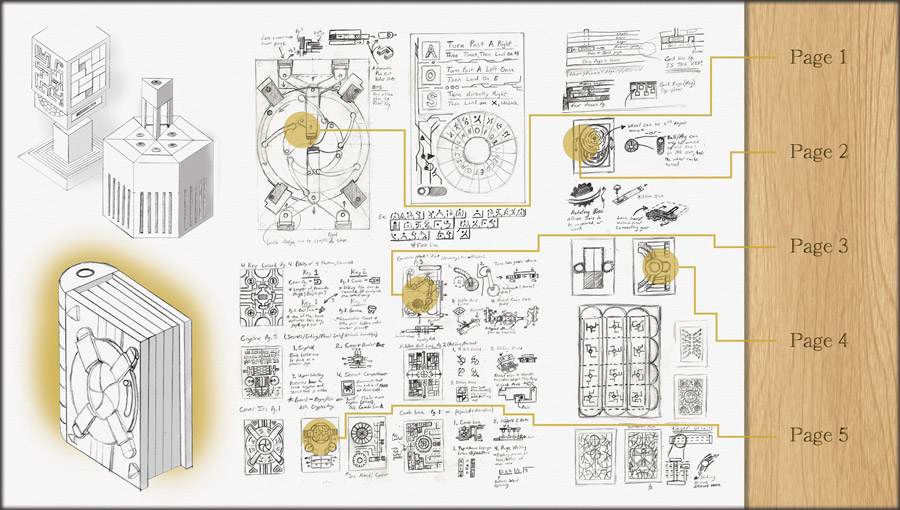 I filled about 20-30 pages of just pure sketches of various puzzle styles or types until I narrowed it down to five. Then I began to work through CAD modeling programs to figure out how each page would work, testing the mechanics out and seeing what could work and what couldn't. After about two months of this, I stepped into the prototyping phase where I had to test, test, test every element of the puzzle mechanics, tweaking them here and nudging there until I finally had a mostly functioning prototype.
I was dealing with far inferior wood and laser cutters and could not finalize my testing as the semester was drawing to a close. After that, it was simply gearing up for the Kickstarter and raising awareness of the Codex!
Visit the campaign on Kickstarter for more information.

Did you like this story? Please share or comment. Go to this page to submit a story yourself. Subscribe to our online magazine here!