During the FIFA World Cup in Brazil, Red Devil football player Dries Mertens played board games with his teammates in their spare time. Between training sessions the popular Dutch game Keezen (Dog Royal)
was one of their favourites. Not only Mertens, but also his teammates Jan Vertonghen, Moussa Dembélé and Nacer Chadli are really into board games. "We don't spend much time watching movies in our hotel rooms anymore. Often we play a game in the lobby of our hotel where most of the guys hang out," says Jan Vertonghen.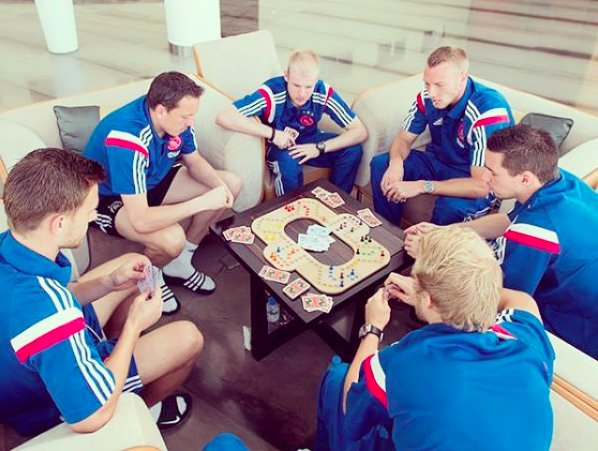 Keezen is a popular Dutch game, a sort of advanced version of Ludo, in which players race their four tokens in their colour around the game board from start to finish. Unlike Ludo, Keezen is played with playing cards instead of dice. The cards represent different kinds of actions you can use during your turn to race to the finish or to frustrate your opponents.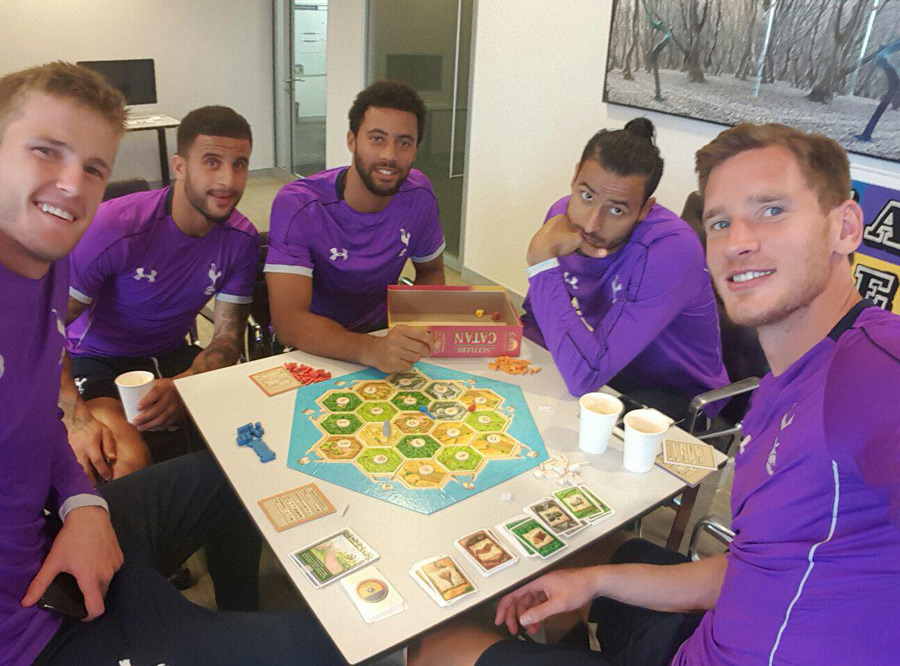 Is it because of its simplicity, the link to its predecessor Ludo, or just the social interaction? In any case it's a fact that Keezen is becoming extremely popular in the Netherlands. No wonder that Red Devil players Jan Vertonghen (former Ajax player), Moussa Dembélé (former AZ player) and Dries Mertens (former PSV player) became enthusiastic about this board game during their time in the Netherlands. Together with Kevin De Bruyne they compete against each other between training sessions and keep track of their scores. "Dries and I now stand at a disadvantage against Moussa and Kevin," says Vertonghen with a smile.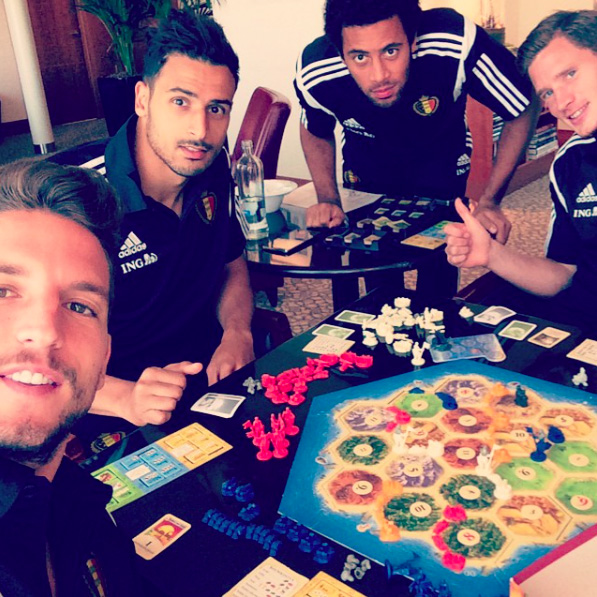 Recently Dries Mertens shared his love for the popular 'designer game' Settlers of Catan
on Instagram. Together with his teammates they take on the role of settlers, attempting to build and develop cities while trading and acquiring resources. Besides negotiating skills, this game requires some strategy to win as well. The Settlers of Catan is one of the most popular games of today, no wonder that The Washington Post called it 'The Board Game Of Our Time'. What board game should Dries Mertens try next time at the Fifa World Cup in Russia 2018 or Qatar 2022?
Get your copy of Catan (5th Edition)
and Keezen (Dog Royal)
on Amazon.
Did you like this story? Please share or comment. Go to this page to submit a story yourself.
rode duivels red devils wk fifa world cup 2018 russia team football players best man of the match kevin de bruyne setup strategy tactics poule winning win gaming playing cards belgium's