Analog Games aren't just fun. They also often come in interesting boxes featuring beautiful artwork. It's no surprise that a lot of us love to proudly showcase our board game collection on a shelf. In this series, every week one of our fellow board game enthusiasts will exhibit their board game shelf and tell us something about their favorite board and card games. Today we are going to look at the board game shelf of Shane from Australia!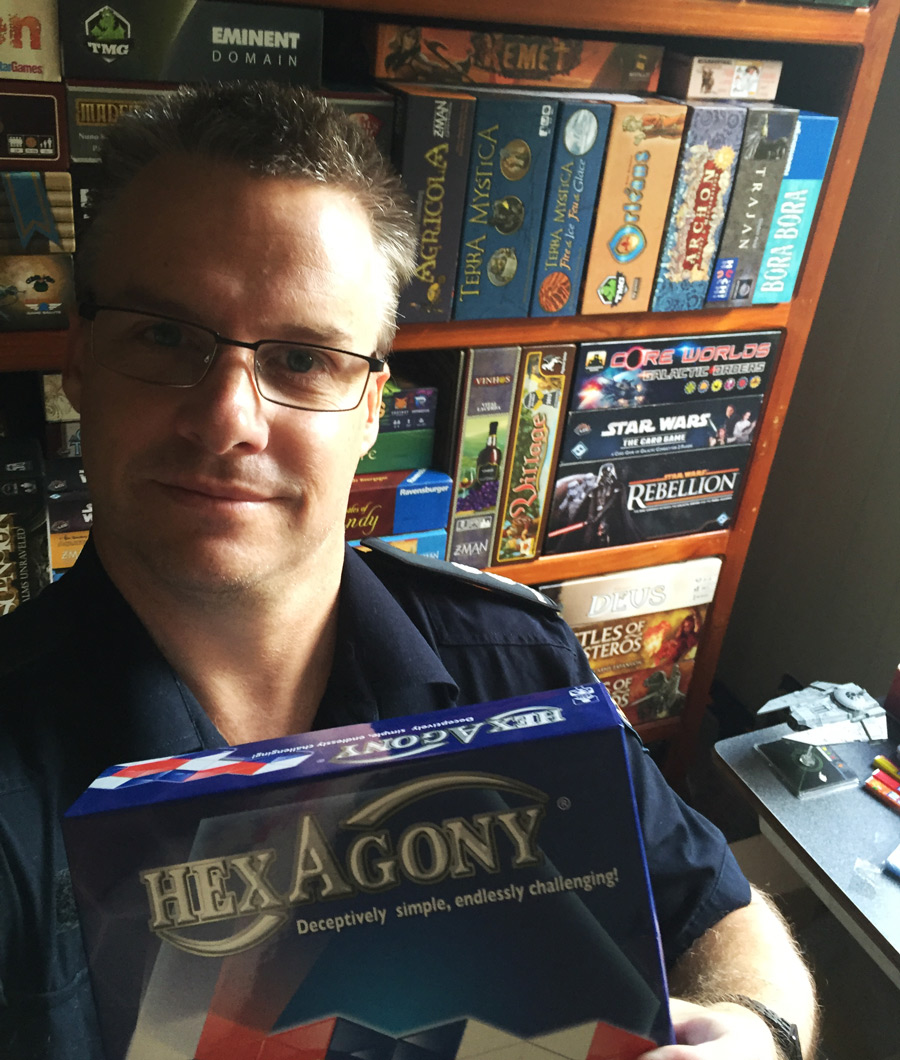 Hi Shane, please introduce yourself.
"My name is Shane, for most of my life my nickname has been charmbo. People may know me on Instagram as charmbo.gamer. I am a professional fire fighter from Queensland Australia. I live in a Regional country town. I am an incredibly proud father of 3 beautiful children, 13, 17 and 18. Oh and my favorite gaming colour is blue!"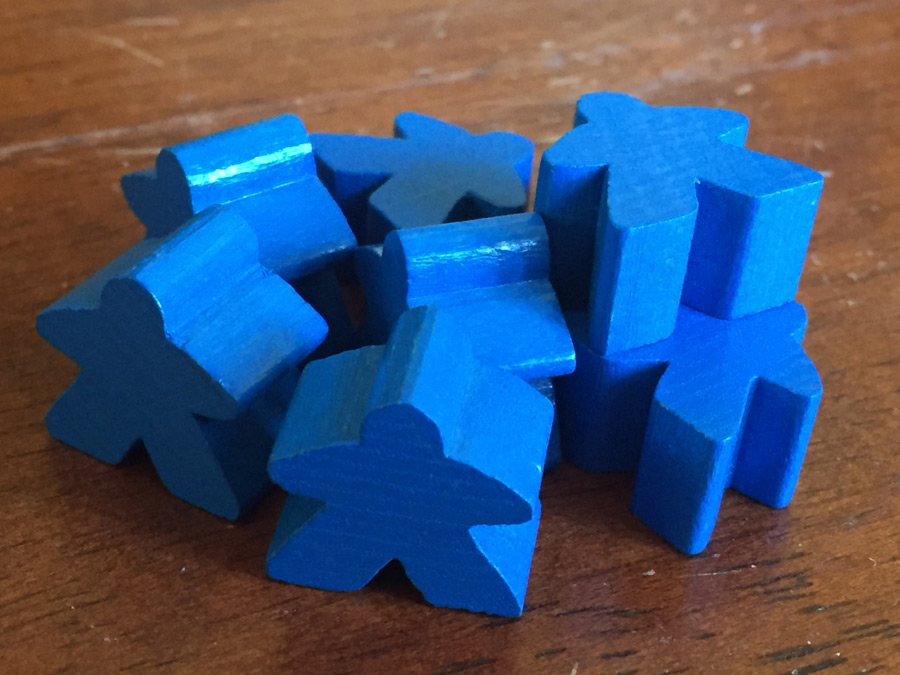 How did you get into this world of non-digital games?
"A few things happened to me all at once which opened the door to the world of tabletop games. It can be tough for a firefighter to relate to 2 modern teenage daughters who continually stare at their iPhones. I was always on the lookout for ways to capture their attention and stay part of their world. One of my daughters suffers from anxiety, she has a huge interest in manga and anime. As part of her recovery, I would often find interesting ways to help her beat her anxieties. This led us to Supanova (similar thing to comicon here in Australia.) We both had an amazing time. Wil Wheaton was a guest speaker at Supanova and I went and listened him speak. He was explaining his own personal journey and mentioned his involvement in Magic the Gathering. I went straight from his talk to the first stall selling MTG and bought an intro pack. I did some research and discovered there was actually a magic community in my town, this opened the door into this amazing hobby."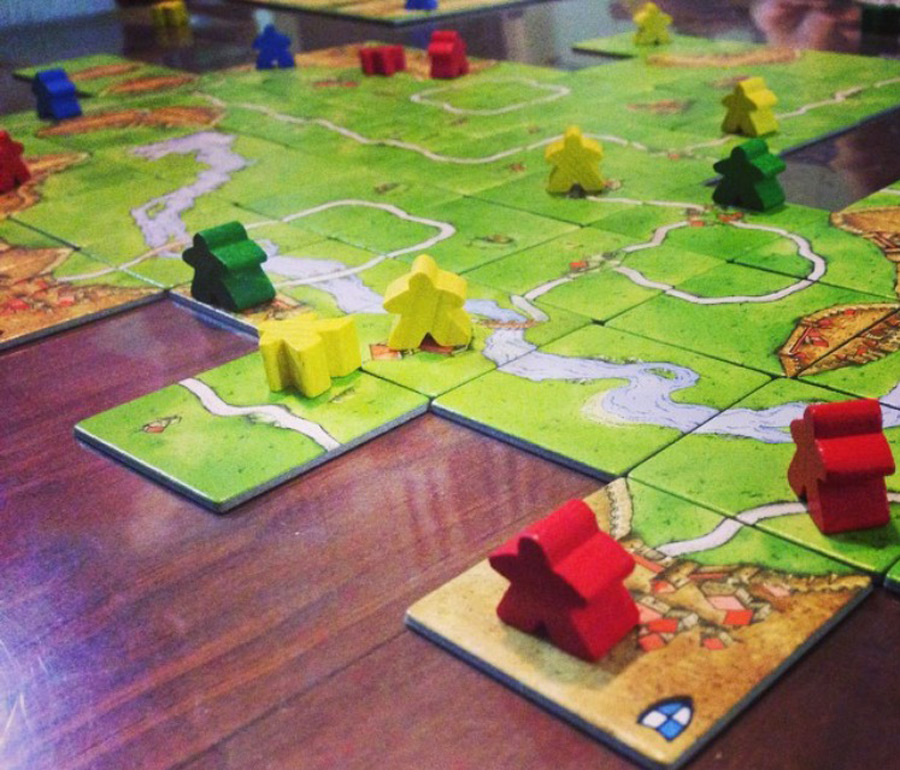 "In the past, to relieve my own stresses I often relied on alcohol, but the more I got involved in magic, the less I needed alcohol for this task. I was getting more excited purchasing a fat pack then a slab of beer! Over the course of time, my interest moved on from magic. I wanted a way to incorporate games into my family life."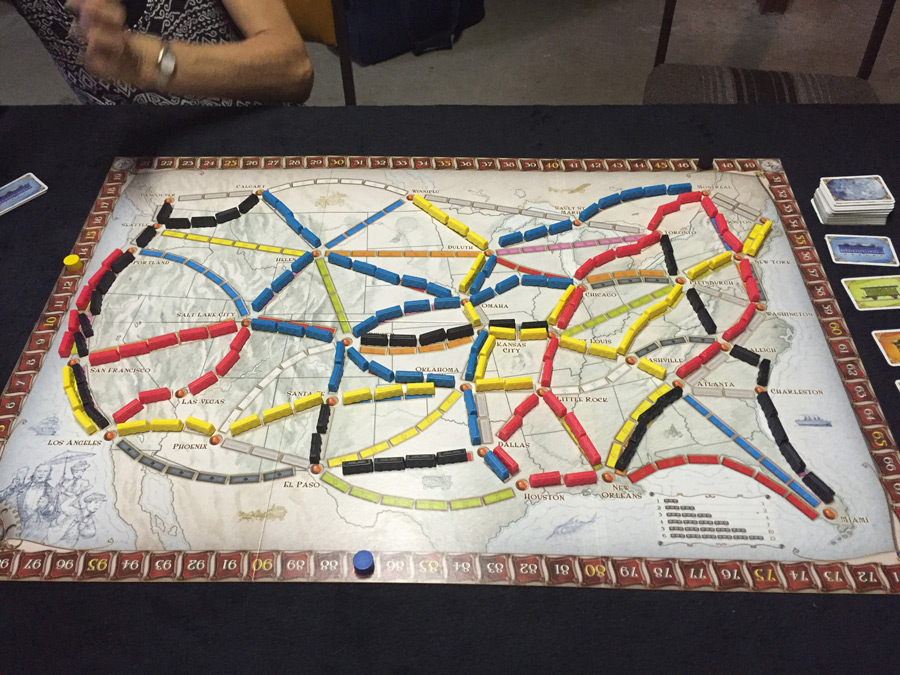 "At the time, there were not many places which sold board games in my area. On a whim, I bought Ticket To Ride
, Carcassonne
and Small World
off the net. Shortly after, I attended another Supanova and grabbed Zombicide
. Ticket To Ride
and Carcassonne
was an instant family hit and we still play these games regularly to this day! During these games, as my family conspired to beat me, strategy talk became normal talk and before I knew it, the girls phones were pushed to the side. I found out about their day and the lines of communication were open. I believe gaming has made me a much better father!"

"Shortly after I found a group of friends who also had similar interests and a regular gaming group was also formed. This was the first time in years that I had friends from outside my work."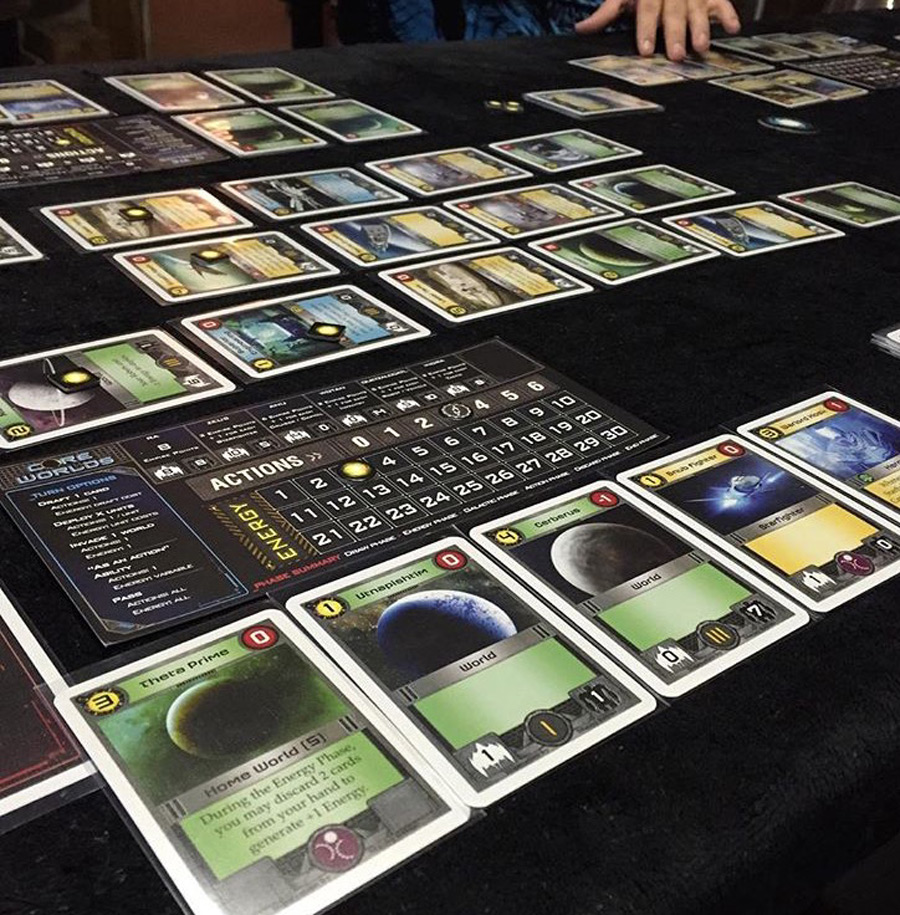 How often do you play?
"I try and meet up with my gaming group a couple of times a week. I really enjoy hosting gaming events at home, I would choose a theme and invite my friends. I often choose themes or games mechanics to base my session on, ie, zombie night, sci fy card night, San Juan
vs Race For The Galaxy
etc. Being a shift worker, I often miss regular gaming meets and have time off at odd hours. Therefore, I also play solo games during the day. I will play games with my family as often as they like. Some weeks they are keen and others not so much."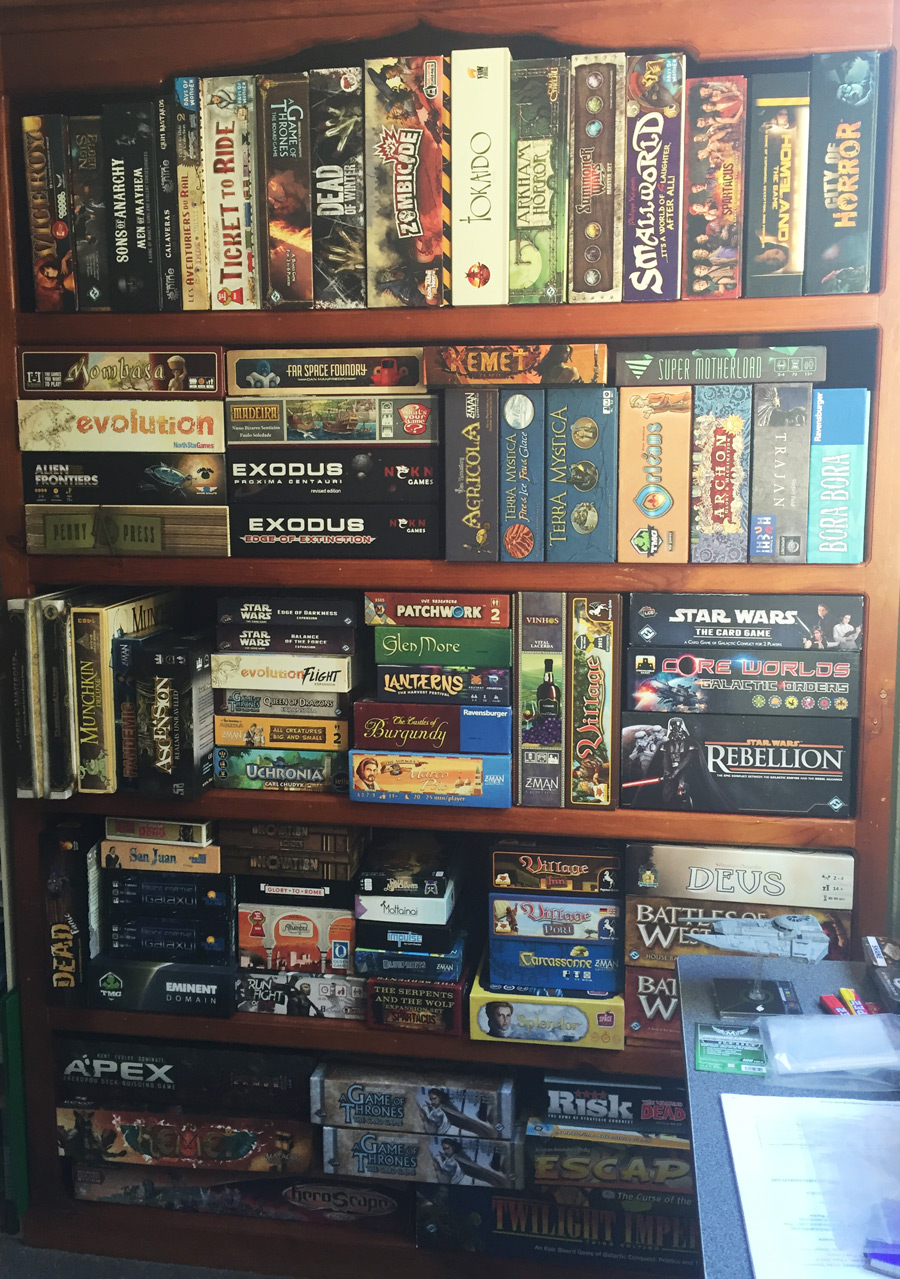 Can you tell us something about your shelves?
"My gaming shelves really have no order! I don't have them set out in any particular way. They are arranged like me, spontaneous. I'll look at my shelf, choose something I feel like and hit up my friends to see who is available. My games definitely reflect me, I choose games which I can immerse myself in, either thematically or via gameplay and mechanics. Games which can give you a break from reality for a while. I am not a player who is overly concerned with winning, I enjoy the journey the game takes you on. Winning is just an added bonus."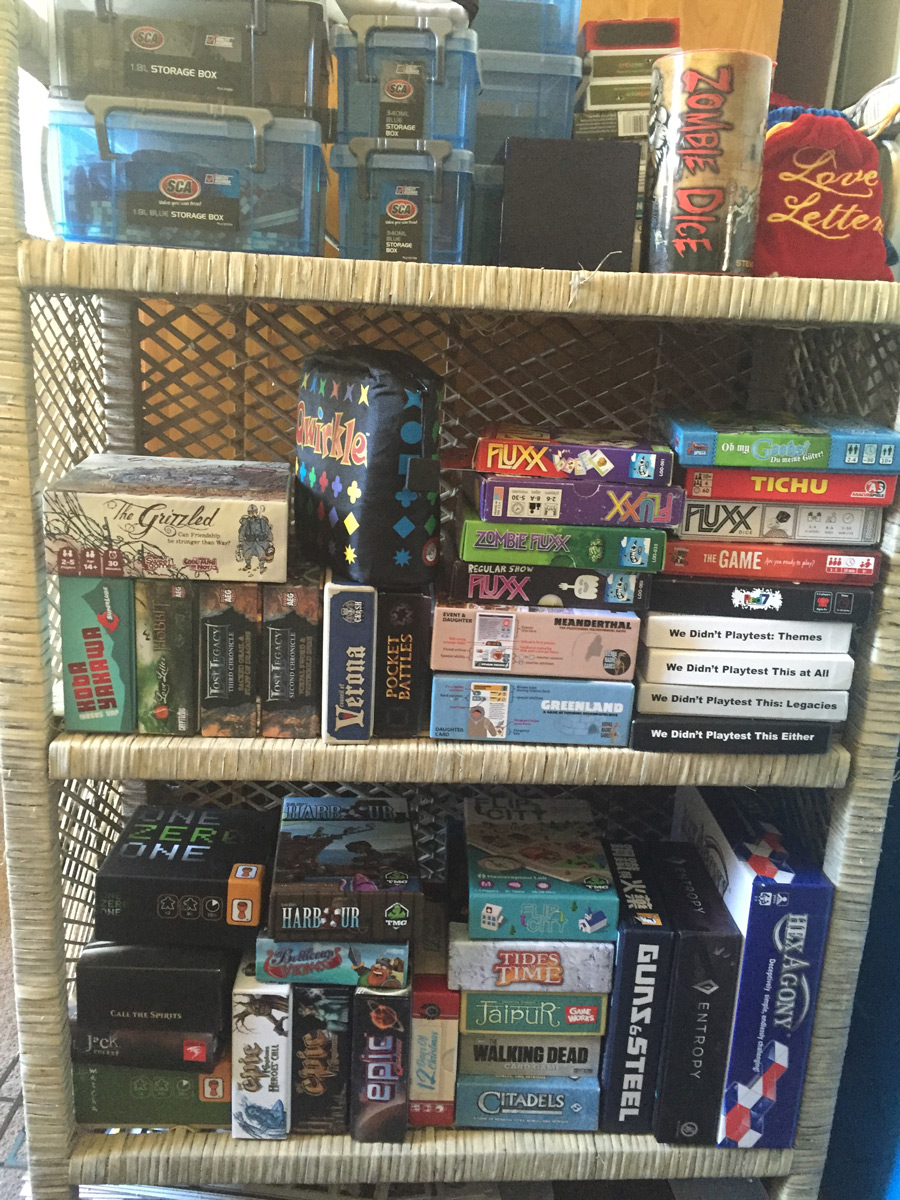 "My second shelf is probably my most favorite shelf at the moment! Having said all that, I really do like my small box game collection to!"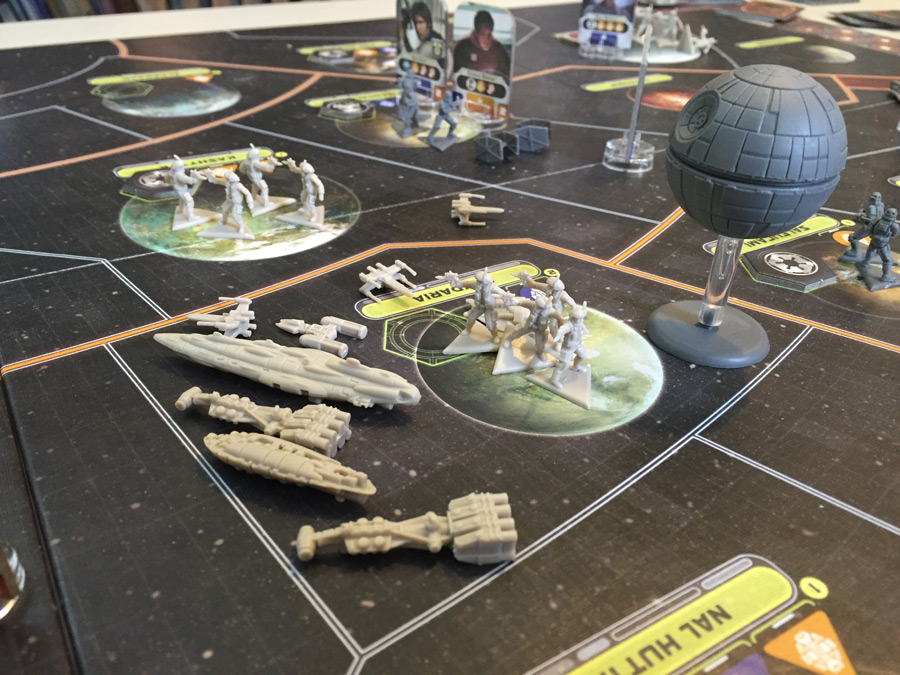 What is your favorite game at the moment?
"I have really enjoyed playing Star Wars: Rebellion
at the moment! It is amazing how a big box game can be so immersive with just 2 players."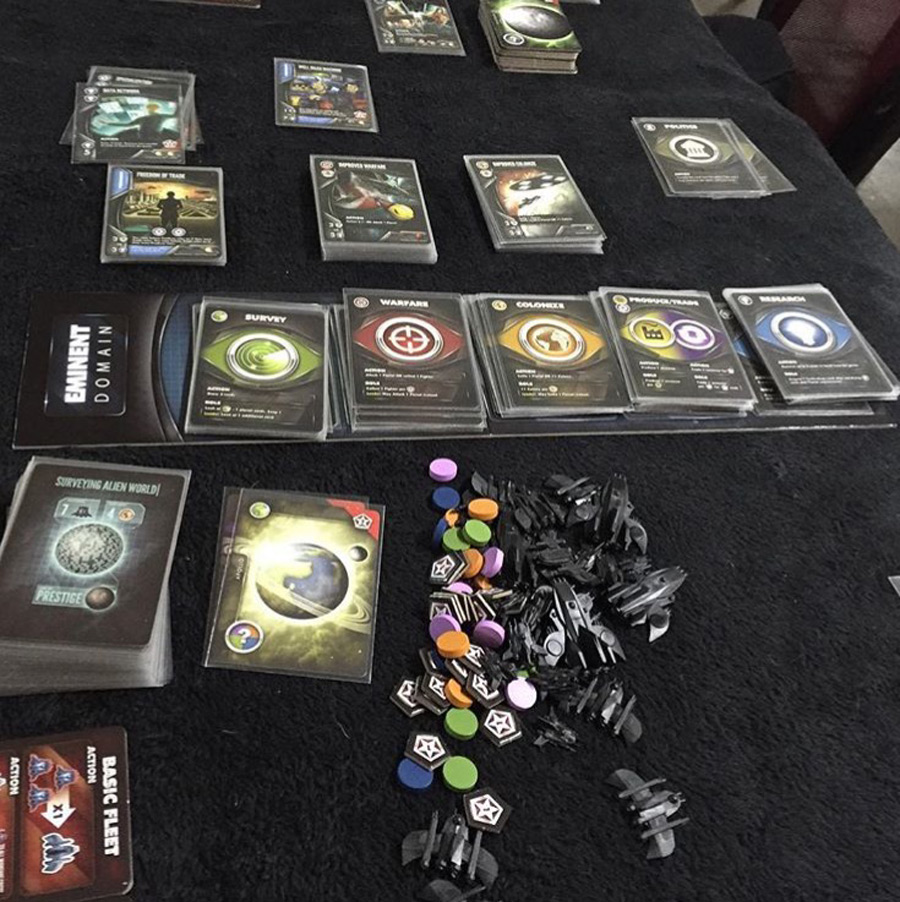 "I have a real thing for sci fy games lately, My space themed games are growing and I have been enjoying Core Worlds
and Eminent Domain
."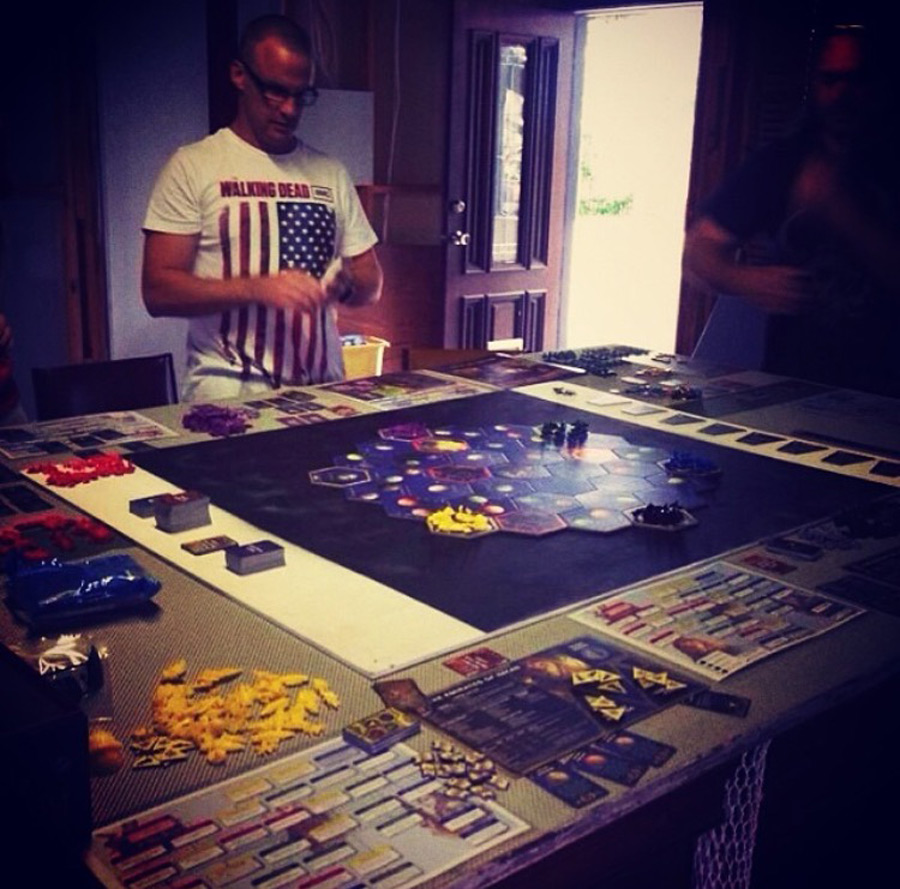 "I love multi use card games as well. Glory to Rome, Race For The Galaxy
and Oh My Goods!
would be my favs of this type."
"My family LOVE Splendor
, nothing makes them happier then beating me in a game of Splendor. Sometimes I need to pinch myself when I am playing with them and watching how much fun they are having! I think I have beaten them once! My favorite game of all time is Twilight Imperium 3
!"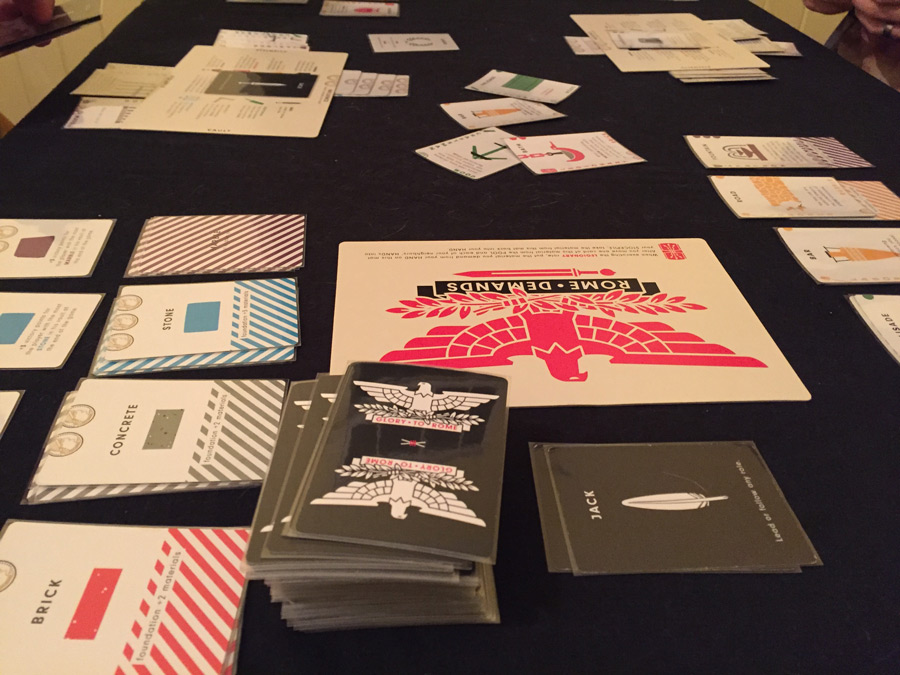 What is your most special or obscure game?
"My most obscure game would be Glory to Rome, as it is really hard to get here! I am really quite proud of having a copy. But I consider my whole Chudyk collection kind of special. MTG will always have a special place in my heart. Although I don't really play it anymore, I have much to thank for being introduced to it! All my gateway games which bring my family around the table are special to me."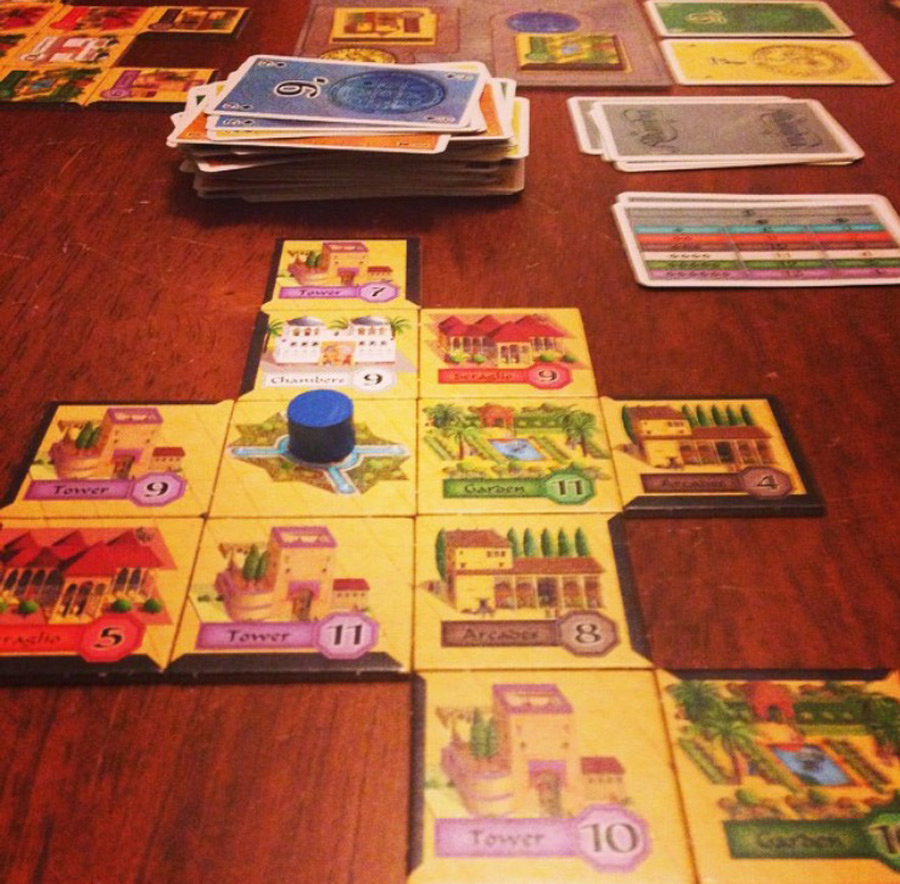 Thank you so much for sharing your story! Something you would like to add?
"Board Gaming in Australia has really grown over the past few years, the community is getting much stronger. Aussie game developers are also starting to produce some great games. It is a difficult and expensive hobby here, postage down under is expensive and our aussie dollar doesn't help. But its great to see people coming together around a table and interacting! The online community is also amazing, it is a fantastic global hobby! I have met some wonderful people, both locally and from overseas. My instagram account is charmbo.gamer, please stop by and say hi! Thanks for allowing me to share my gaming journey!"
*This article contains affiliate links. For more details, please read our Affiliate Disclosure.
Would you like to present your board game shelf to the world? Please answer the above questions and include some good quality pictures to your story. Go to this page to submit your story. Subscribe to our online magazine here!