Hello Analog Gamers! My name is Janne, and I am from Belgium. Last year we went to Thailand to travel around for the summer. In our third week we visited the beautiful island Koh Tao on the western shore of the Gulf of Thailand, also known as 'Turtle Island'. The island appears to be an important breeding ground for green turtles, so we have seen many awesome turtles. I can also highly recommend this place to people who love to scuba dive: Great fish spots!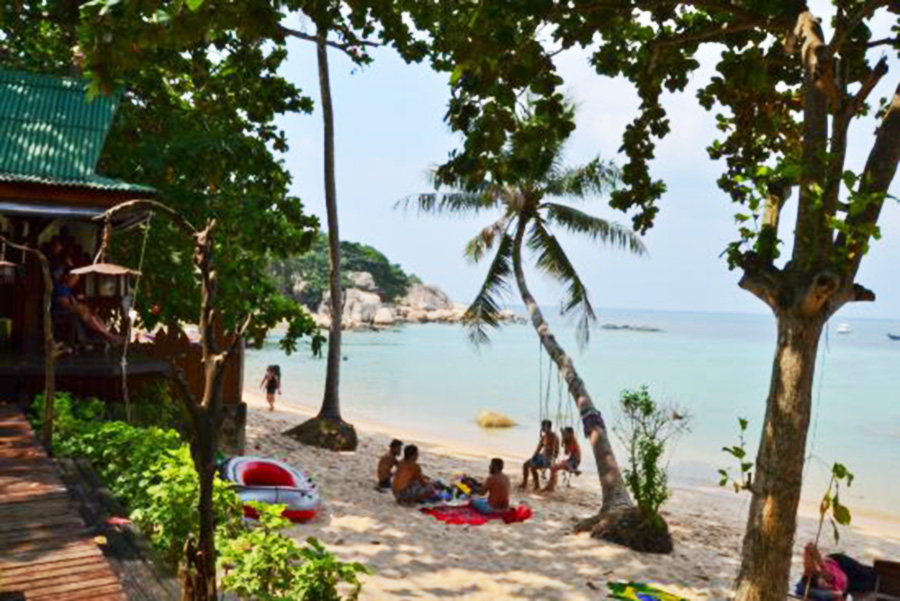 Once, after a refreshing afternoon swim, we saw some locals on the beach playing a fascinating game under a palm tree. When we came closer we saw they played this game with just some bottle caps on a piece of cardboard! It looked a bit like Checkers and it was exciting to see how fast they were playing. We were amazed how much fun you can have with some trash by using your creativity. We realized that when you want to play a game you can just create it yourself! The next day I asked the locals if I could give this game a shot. Just when I thought that I understood the rules, I almost lost all of my caps… Well, as they say in Thailand: That's life!

Did you like this story? Please share or comment. Go to this page to submit a story yourself.