Final Frontier Games is a board game publishing company based in Skopje, Macedonia. Our goal is to bring friends and families closer together in fun and engaging ways. That's why we make board games. Final Frontier Games was established in 2014 and so far has published 2 board games in Macedonia. Cavern Tavern is our first project for the international market.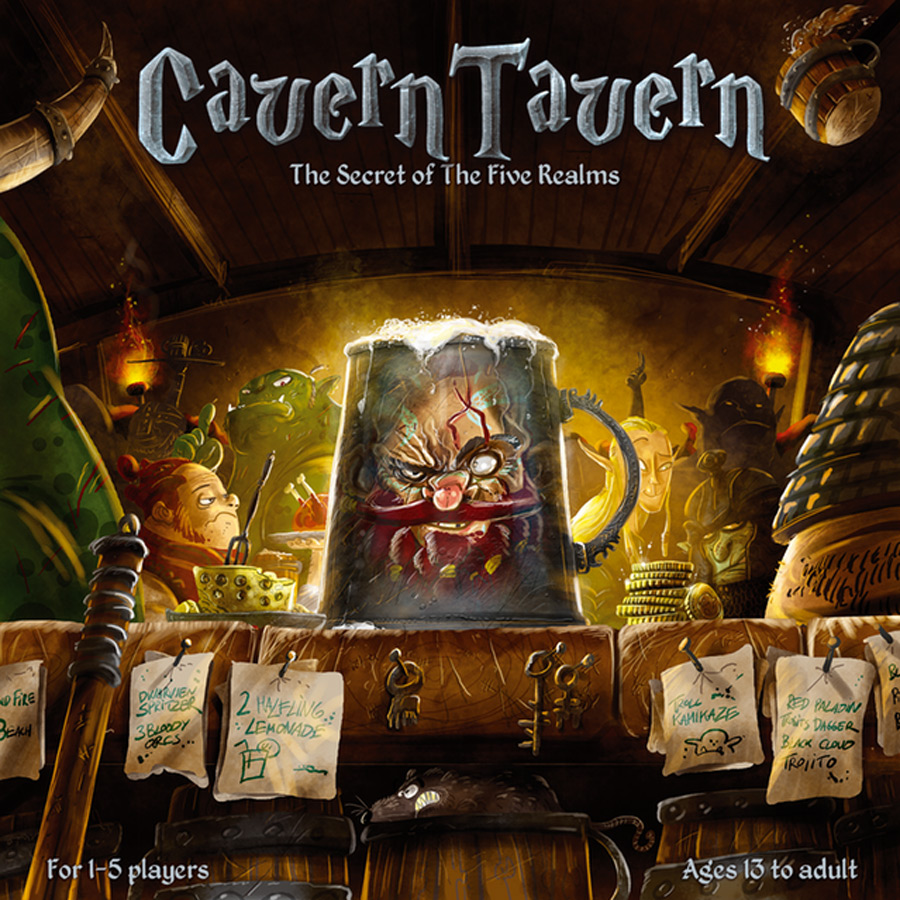 We were already fans of everything fantasy based, such as games, movies, tv-shows… so we did some research about where the board game community stands and what is missing and then we came up with the idea for Cavern Tavern. We love the theme in Game of Thrones, Lord of the Rings, Hobbit…, so we started wondering how we could create a game based on such fantasy theme but with a totally unique twist that no other game has. The taverns in fantasy worlds are truly iconic places, but they were rarely touched in ways other than from a customer's perspective. We wanted to explore this subject from the employee's perspective and in that way add something unique to the fantasy mythos.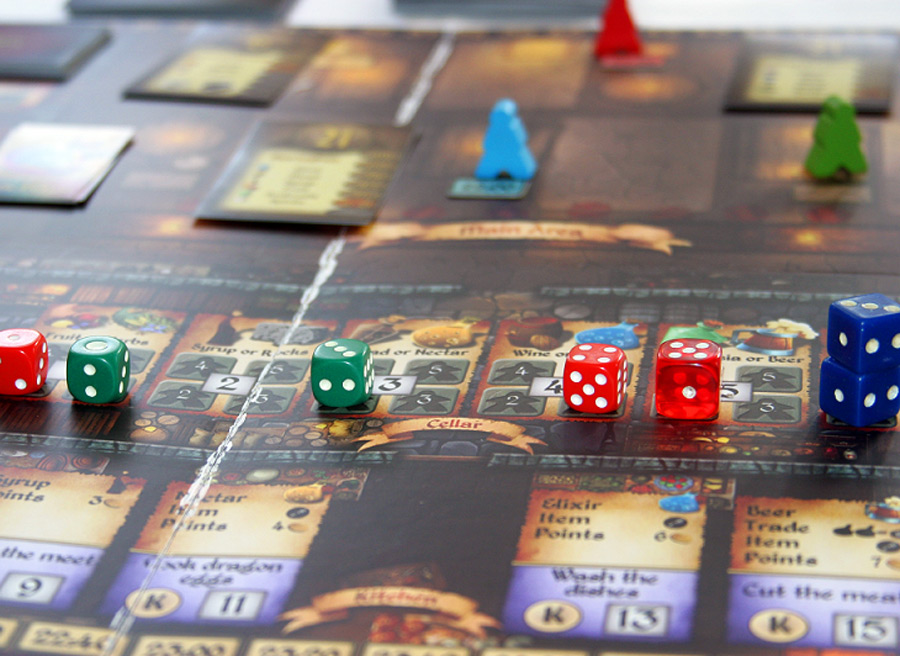 The whole process to create Cavern Tavern lasted more than a year, before launching on Kickstarter. In that time period we focused on the design, which was altered a lot to become the unique theme that it is now. We were doing all kinds of researches about the board game community, the latest trends and also the successful campaigns on Kickstarter. We were constantly trying new improved mechanics for the game and we organized a lot of test sessions with the local board game community. In the meantime, we started thinking more and more about hiring a professional illustrator, so we were definitely fortunate that The Mico was able to joins us for the ride.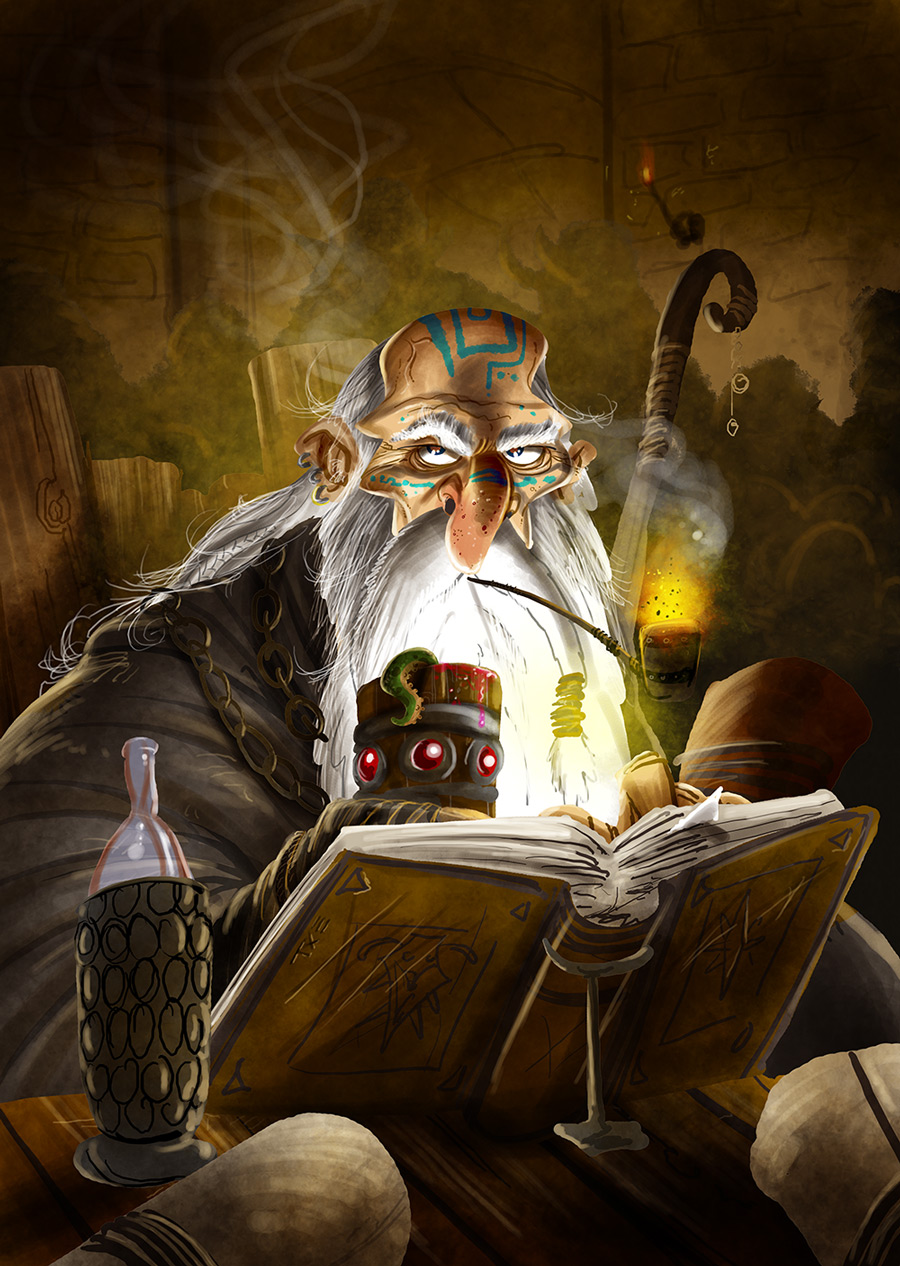 The Mico is a well established artist, not only in Macedonia, but he has also worked on some quite successful international games such as Shipwrights of the North Sea, Raiders of the North Sea, Explorers of the North Sea, Villages of Valeria and many more. Awesome human being and a great artist! He was able to capture our idea completely and to take the story to a whole other level.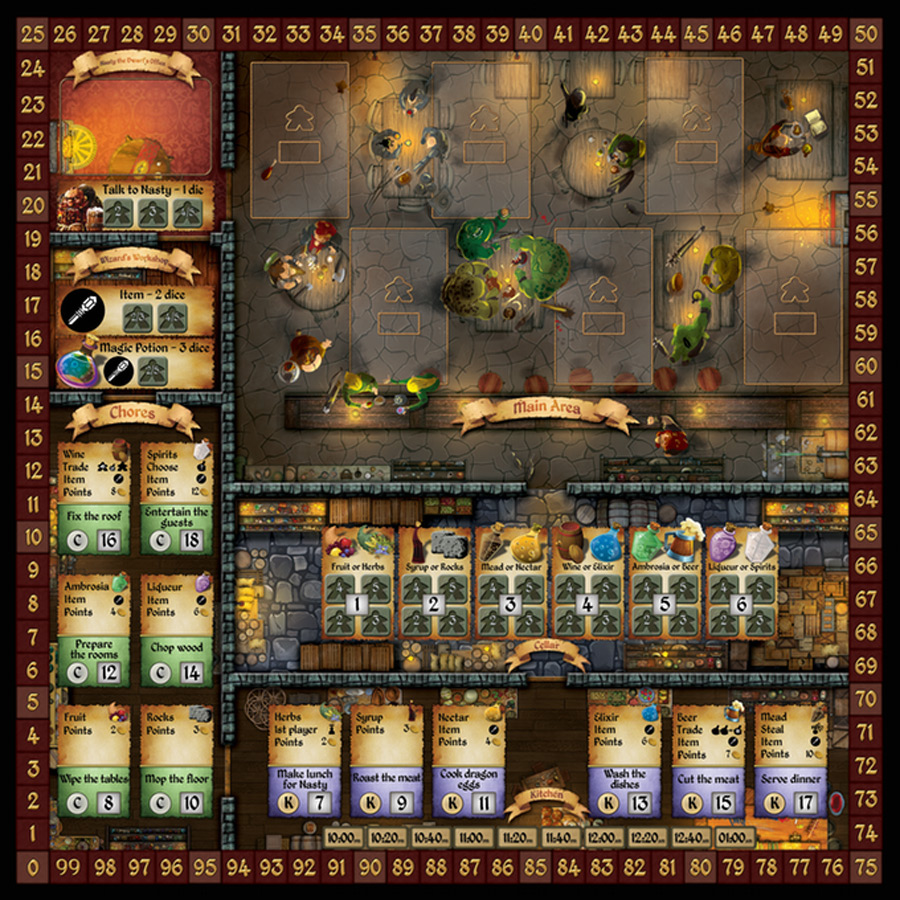 Cavern Tavern is a worker (dice) placement and resource management board game that is set in a fantasy world. Each player assumes the role of a worker in the tavern. Your job is to serve drinks, work in the kitchen, do chores, and on top of that try to keep every guest happy, including the nasty and greedy barkeep. Every player has 4 dice that represents his available actions. On each turn, a player can assign his dice to 1 of the 21 locations in the tavern. These locations require different amount of dice values and each location holds a different reward. The players can choose to place 1 die on a location, combine them in groups to receive bigger rewards, or discard them to receive benefits that will help them advance in the game. So when the player rolls his 4 dice, he has a lot of options where to put them and how to use them, thus forming a strategy and reducing the luck factor to minimum.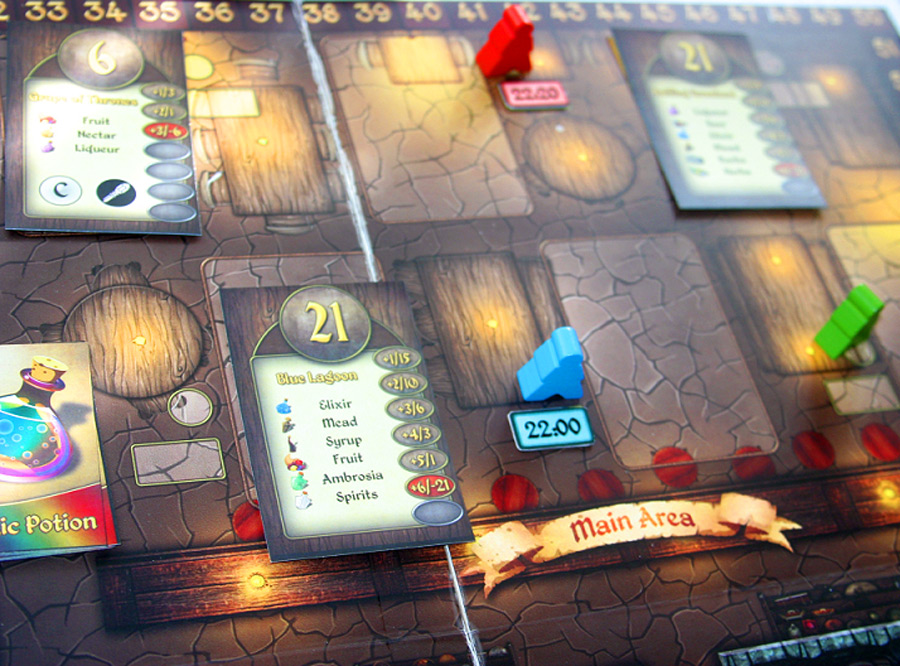 The locations are divided into 6 sections: Main area: Players pick up Orders from guests in this section; Cellar: The ingredients used to complete orders are located in this section; Kitchen: Players can work in this section to receive rewards; Chores: Players can complete chores in this section to receive rewards; Wizard's Workshop: Players can seek help for completing their Orders in this section; Nasty the Dwarf's Office: Players can suck up to the boss and badmouth coworkers in this section. And thanks to the amazing support from the community, we managed to unlock the mini-expansion called The Secret Chamber.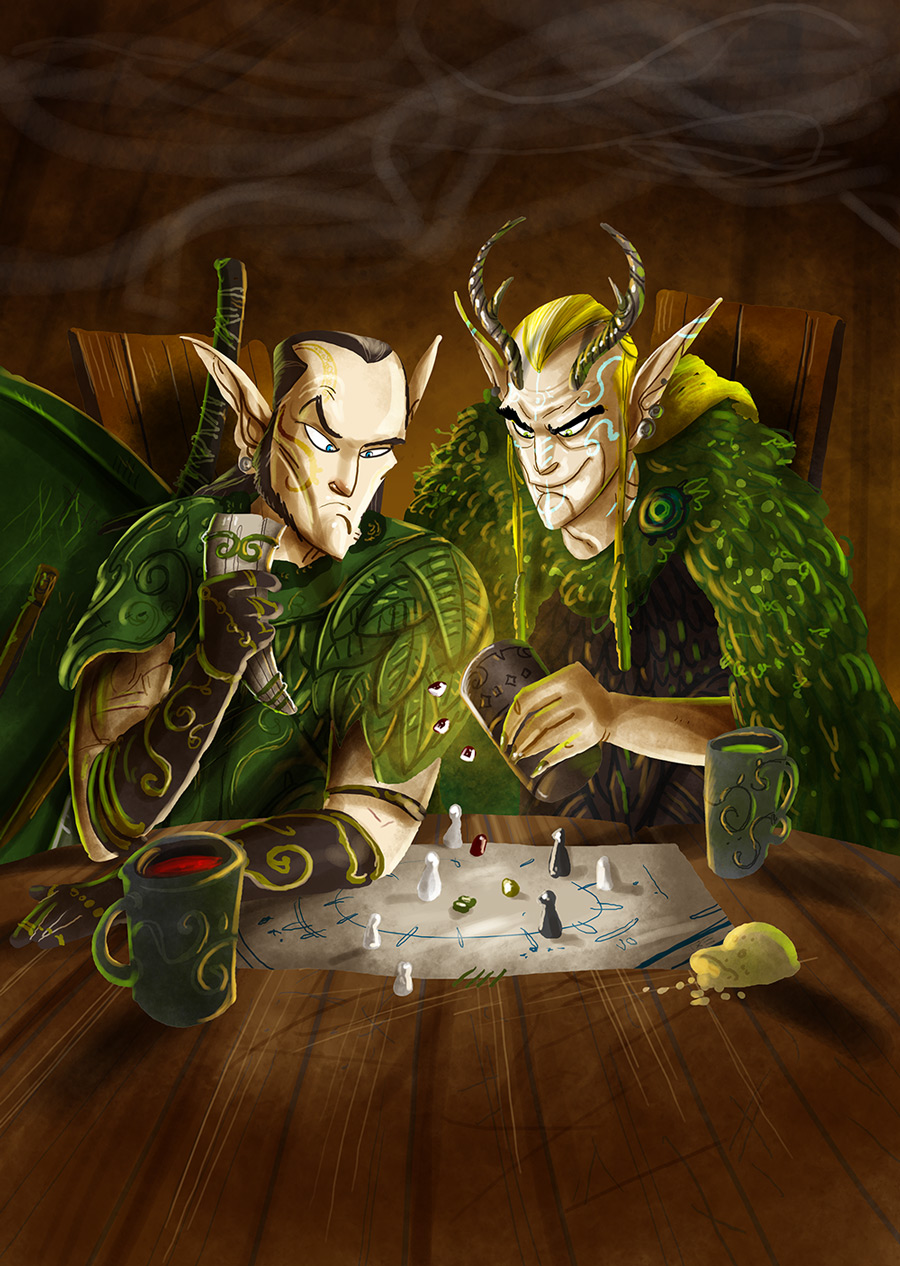 Nowadays all our lives are somehow digitalized, so for us playing board games is a step back from the reality in a way, having a chance for fun and memorable moments with your friends or family. The face-to-face interaction that board games bring is one of a kind. And as we said earlier, our goal is to bring friends and families closer together in fun and engaging ways. That's why we make board games.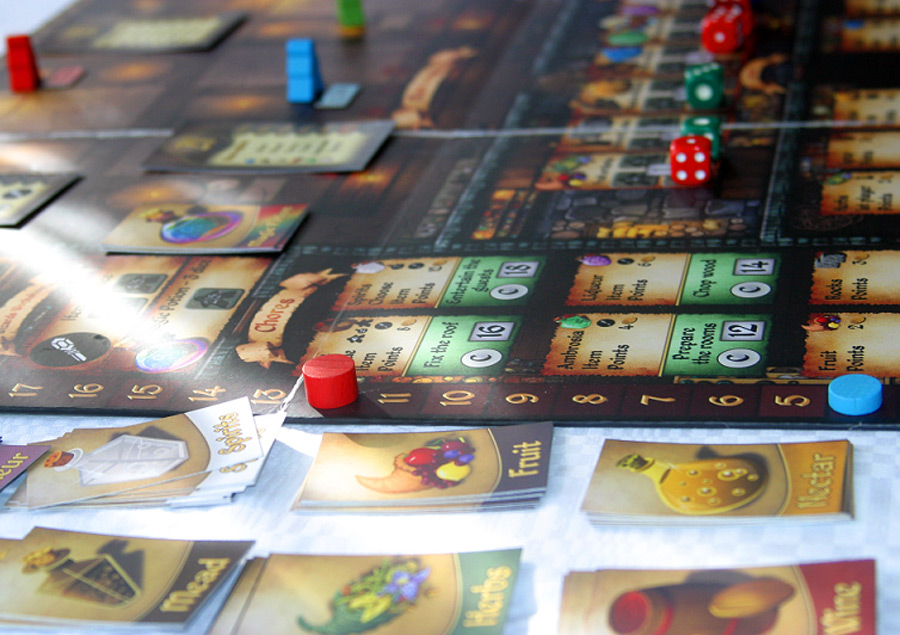 We make sure that every design decision fits with the theme and with the story that we established and the world that we are creating. We haven't mentioned this before, but the story in Cavern Tavern won't end with this game. On the contrary, we have big plans for the future, plans for visiting other places in The Five Realms and some of those ideas (for future games) can be found all over Cavern Tavern. Especially in the story mode of the Solo variant in the game. We've setup the story in our main Kickstarter video:
If you want to be updated about the future, and want to learn more how the story in Cavern Tavern will unravel, visit us at Final Frontier Games and subscribe to our newsletter.

Did you like this story? Please share or comment. Go to this page to submit a story yourself. Subscribe to our online magazine here!