Hello Analog community. We are two creative people from Toronto who are still extremely in touch with our inner child. Whenever there is an opportunity for fun and games we don't let it pass us by. Our new found hobby is collecting board games and introducing them to our family and friends. Currently we have found a passion for dexterity games and we are sharing our love of Bandu here with you today.
Years ago during a lazy afternoon at the cottage we picked up a handful of small rocks from the beach and challenged our niece to a rock-stacking competition. She gave us a look that only a teenager can give—she did not want to stack rocks. So we began stacking them on our own, painstakingly placing one uncooperative rock on top of another until we had a wobbly tower five or six rocks high. By then our niece was crouched beside us offering both instructions and dire warnings. When the tower rejected our last attempt and toppled in the dirt she gathered the rocks into a pile of her own and began her quest to outdo our attempt.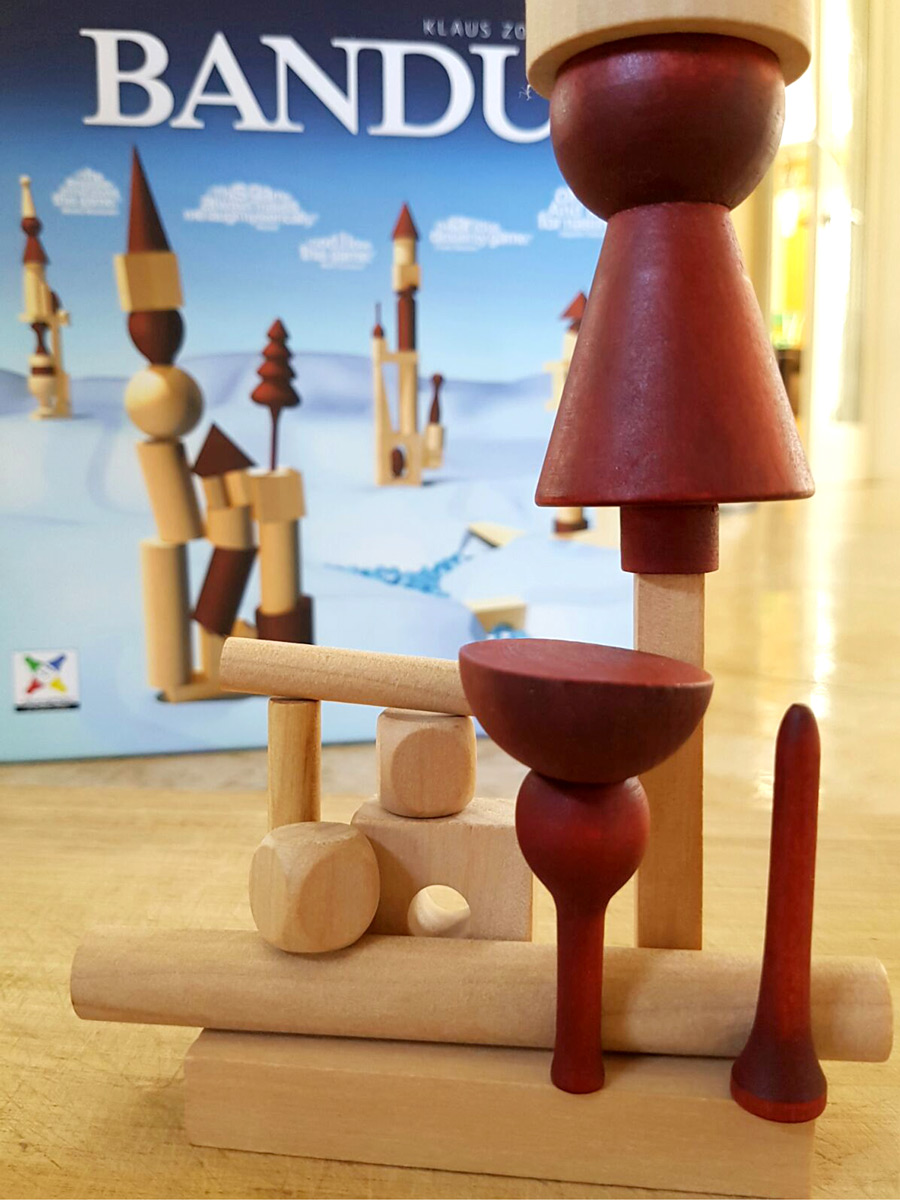 Most people discovering the game of Bandu for the first time tend to have that same reaction. It's a treat to watch their attention shift from mild disinterest to lofty ambition in a matter of moments. We've had impromptu games spring up with a mishmash of grandparents, teenagers and small children. We've played tense and exciting games with people we could barely communicate with because of language barriers. Bandu has that rare quality of transcending the idea of demographics. In fact, we've found that the more diverse the players are the more compelling the game becomes.
We came across our copy by accident in a little candy shop in Roncesvalles, Toronto called Sweet Thrills. It was the only copy on the shelf and it came highly recommended by the store owner. For a couple of people who enjoy stacking rocks, it seemed like a natural fit. By this point we have introduced Bandu to most of our family and friends. We need two hands to count the number of people, even non-gamers, that have gone out and bought a copy for their own home.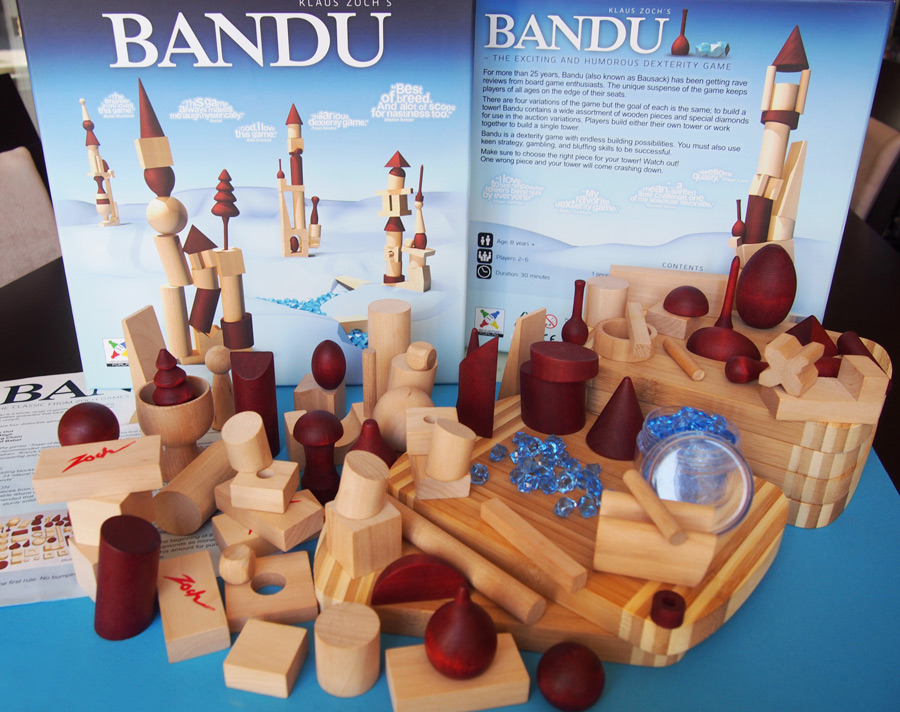 Bandu was actually one of the earlier games in our collection, and it has become a staple of our game nights. In the box you will find 66 wooden pieces of various shapes and sizes. There are several variations of gameplay, each one challenging players to stack these pieces one atop the other to achieve a different goal. The variation that gets played the most around our house is Knock Out. This is where players attempt to make their own towers as stable as possible because the winner will be the person with the last tower standing. Players begin the game with ten auction tokens which they can use to bid on favorable pieces or, more importantly, to refuse hazardous pieces put to the group by other players with devious motives.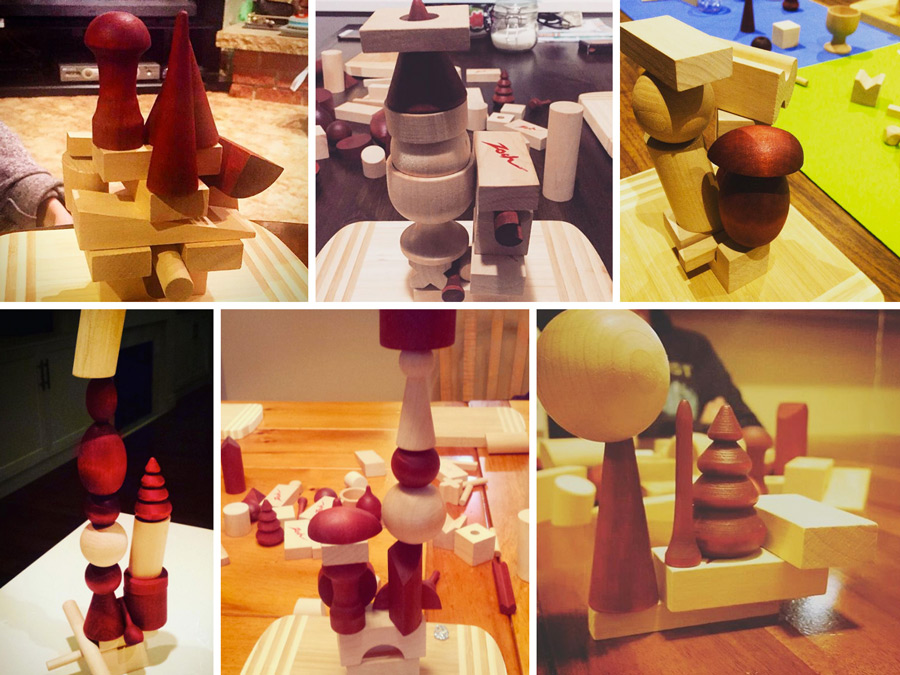 Over the course of the game, it's easy to become enamored with your hard-fought creation. People can't resist snapping photos of their tower. There is a strong urge to preserve the feat for posterity before it tumbles. We thought it would be fun to share our own photos with other Bandu lovers, and to also witness their own triumphs, so we started @bandu_builds on Instagram.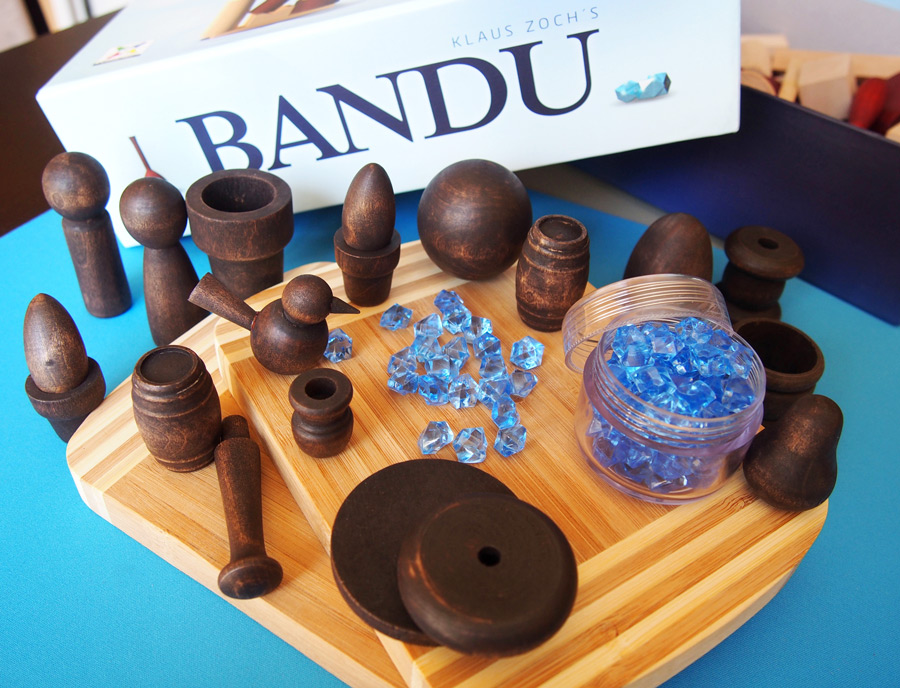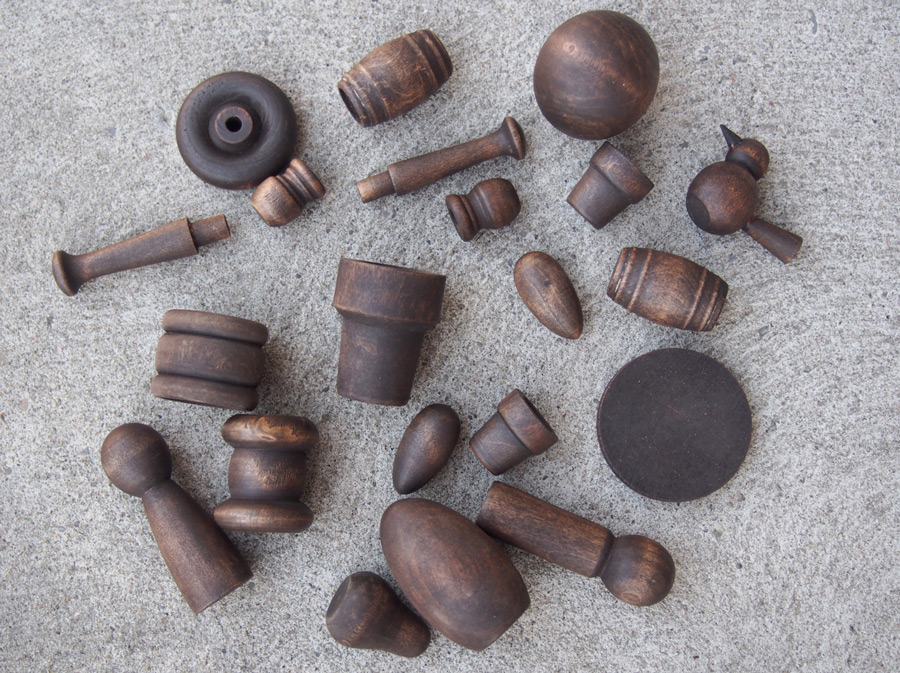 Over time we've come up with some slight modifications to the game that others may like to adopt. We've added mini wooden cutting boards to the box so everyone has their own sturdy foundation to support their masterpiece. We also tracked down some extra bidding tokens for those times when we need to squeeze in an extra person or two when they are inevitably converted from onlooker to eager player. Happily, since we began sharing in the Bandu experience of people all over the world, we've been introduced to several unique ideas and crafty accessories that we've eagerly adopted at our own table. These extra building pieces, which we stained ourselves, will be introduced at our next game night. We highly recommend giving Bandu a try. All you need is the ambition to create.
That…and a steady hand.
Follow @bandu_builds on Instagram and share your creations with #bandubuilds.
Moderators: Tania Volpe @t_volpe & Stephen McIntosh @stephenamcintosh
Get your copy of Bandu
on Amazon.

Did you like this story? Please share or comment. Go to this page to submit a story yourself. Subscribe to our online magazine here!