Hi! My name is Khoa Ha and I'm a creative based in Orange County, California. While always looking to expand my skill set, I have industry experience both in print and digital/interactive media. I firmly believe that design and illustration, when used together harmoniously, can bridge fun and function together.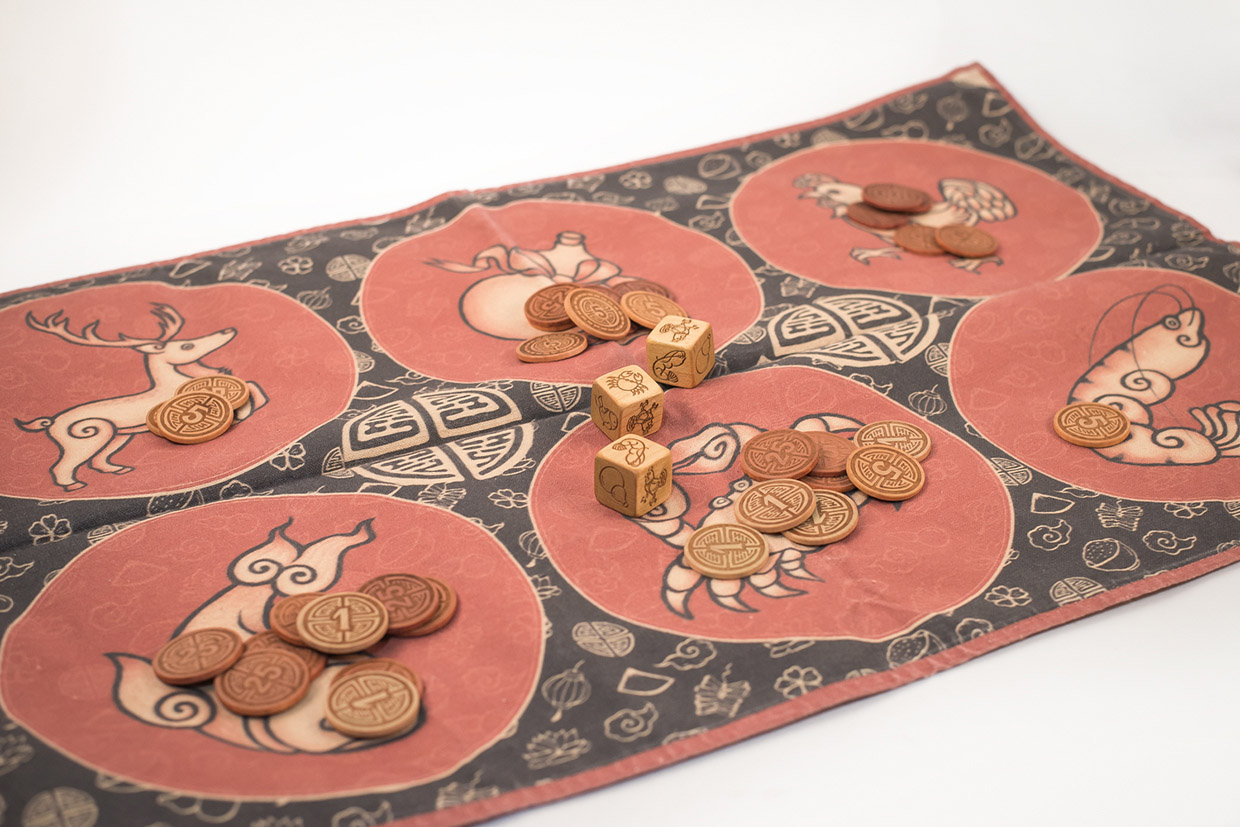 Bầu Cua Tôm Cá (Squash-Crab-Shrimp-Fish) is a popular traditional Vietnamese game, often played during Lunar New Year. The game got its name and inspiration from five treasured animals and a calabash squash carrying rare wine, which signifies an extravagant meal hoping for good things to come in the New Year. This is also the reason why I chose "The Feast" as the subname.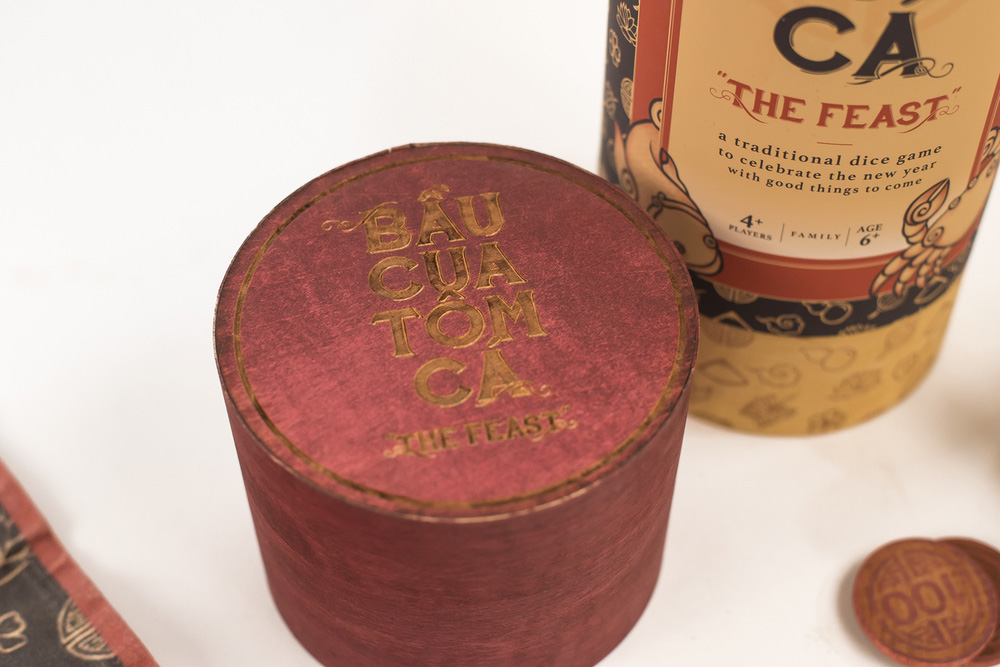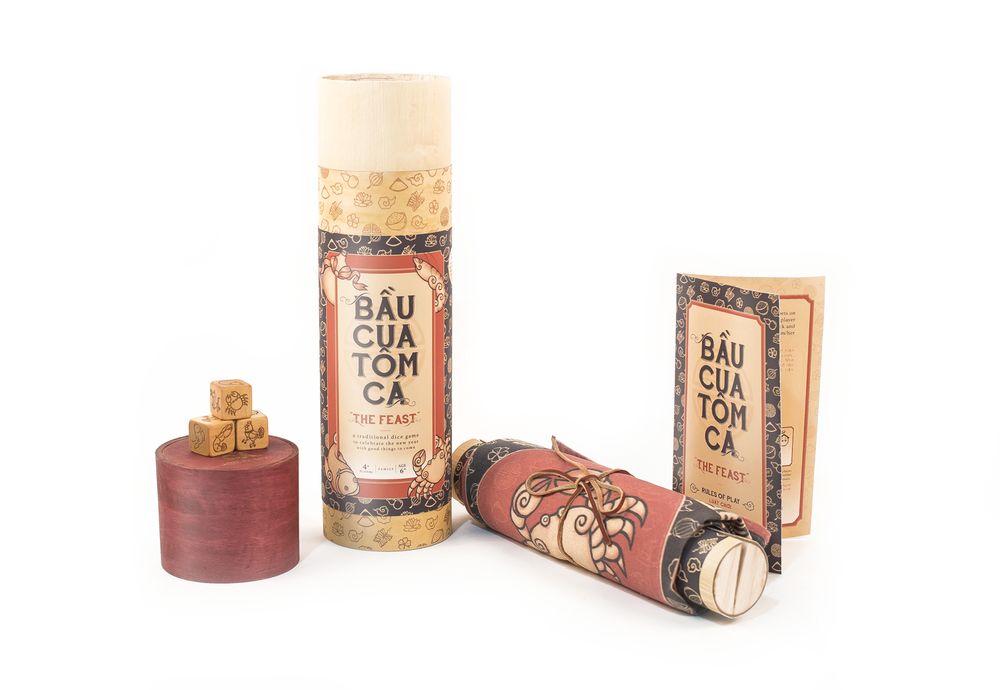 Inspired by childhood memories, I wanted to create my own version of the game from a new and more mature perspective. Using iconic Vietnamese imagery in a completely revamped way, my intention is to create integration between the aesthetics of my culture and the western culture.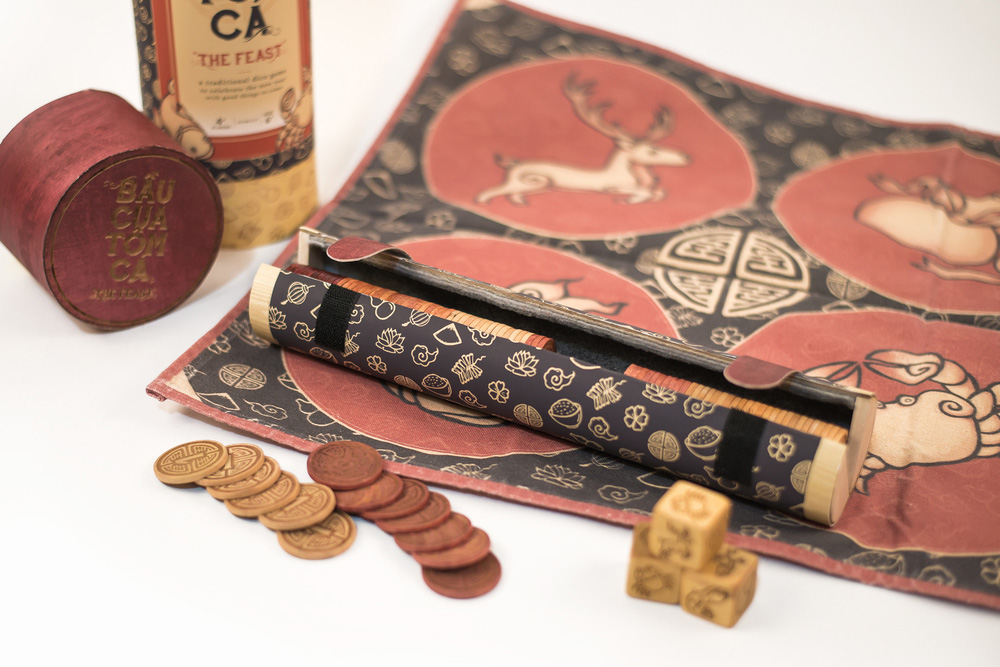 Instead of being printed on traditional cardboard, the game mat is printed on natural canvas, which makes it more durable and flexible. The exterior of the box is made with real veneer, carrying a laser-etched pattern on the cylinder container. The game comes with real wooden dice for a more luxury look and feel, also laser-etched with original illustrations.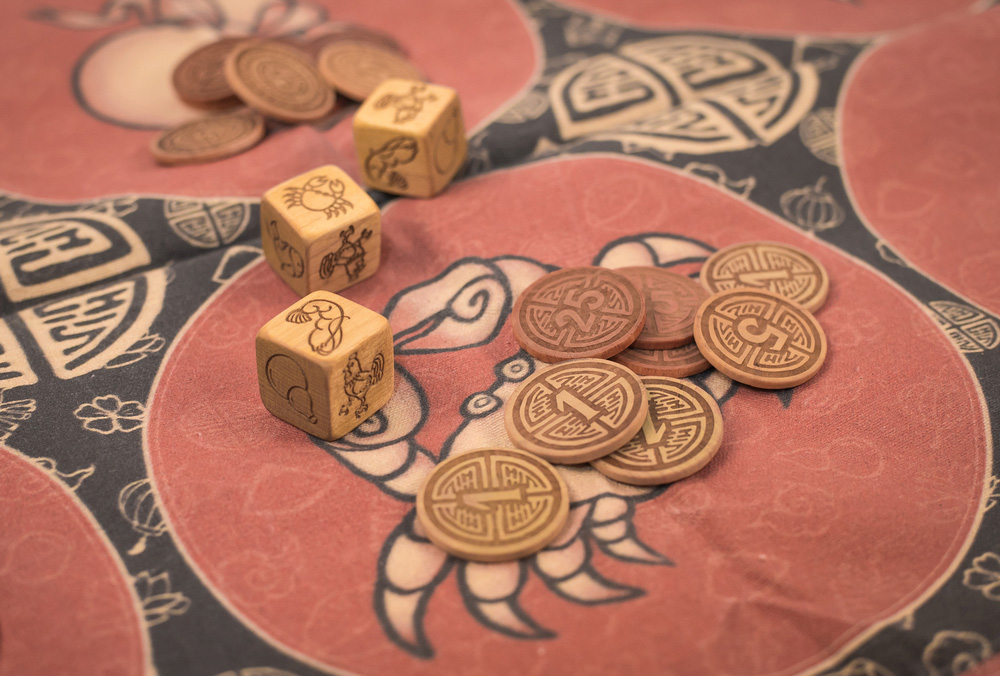 A new addition is the wood chips similar to poker chips. You can play with real money or with these chips.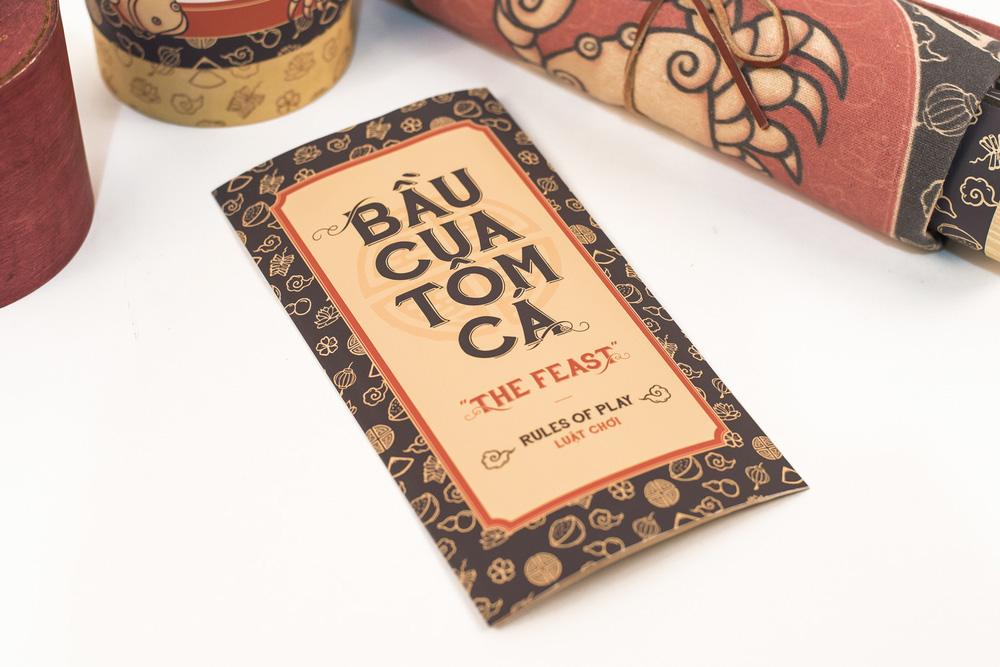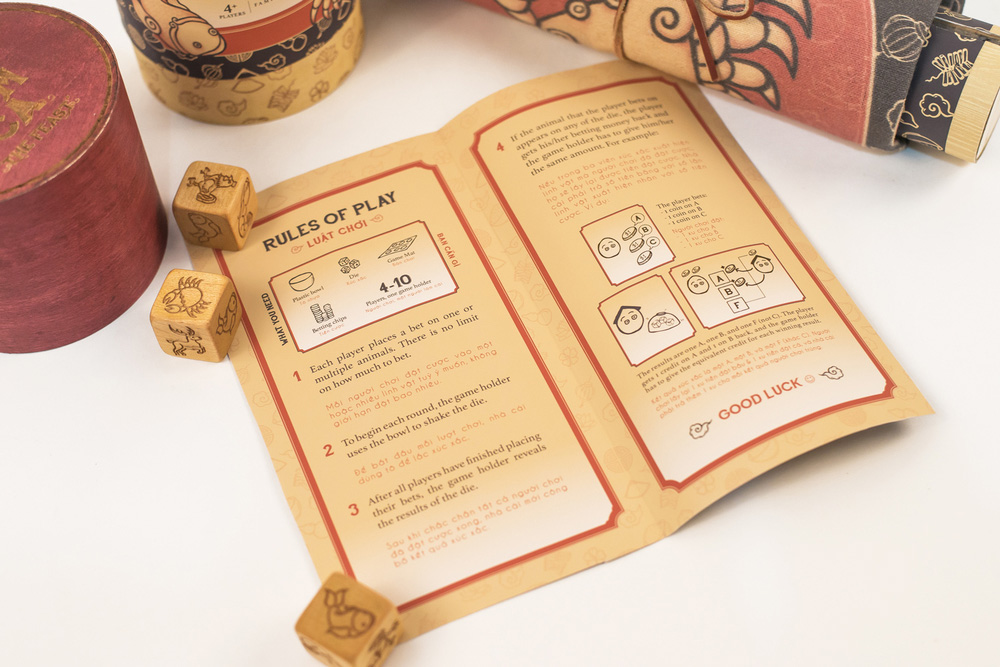 The instructions pamphlet is in both English and Vietnamese.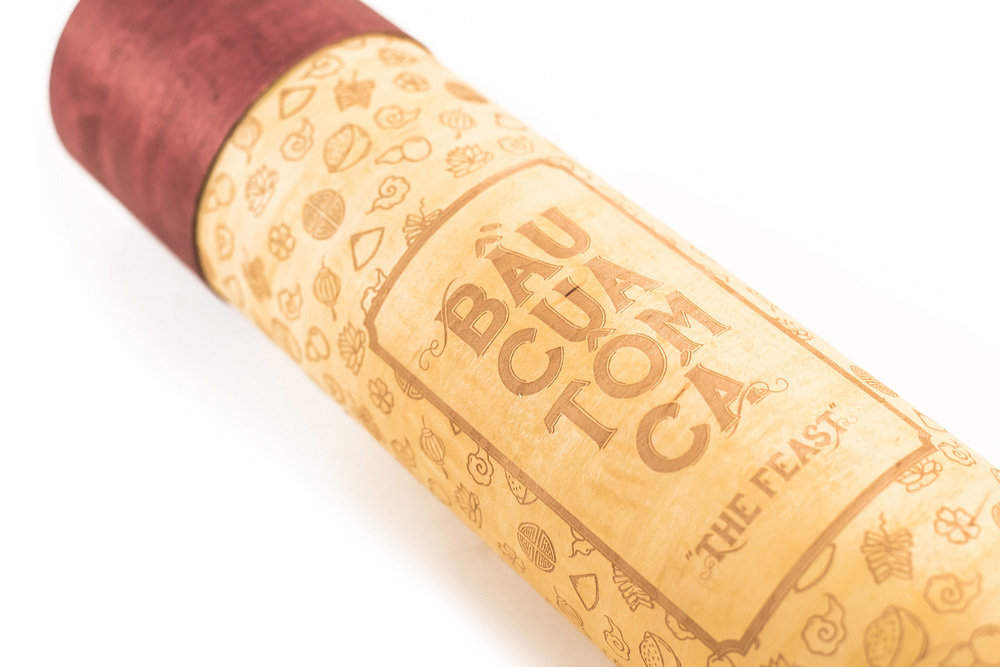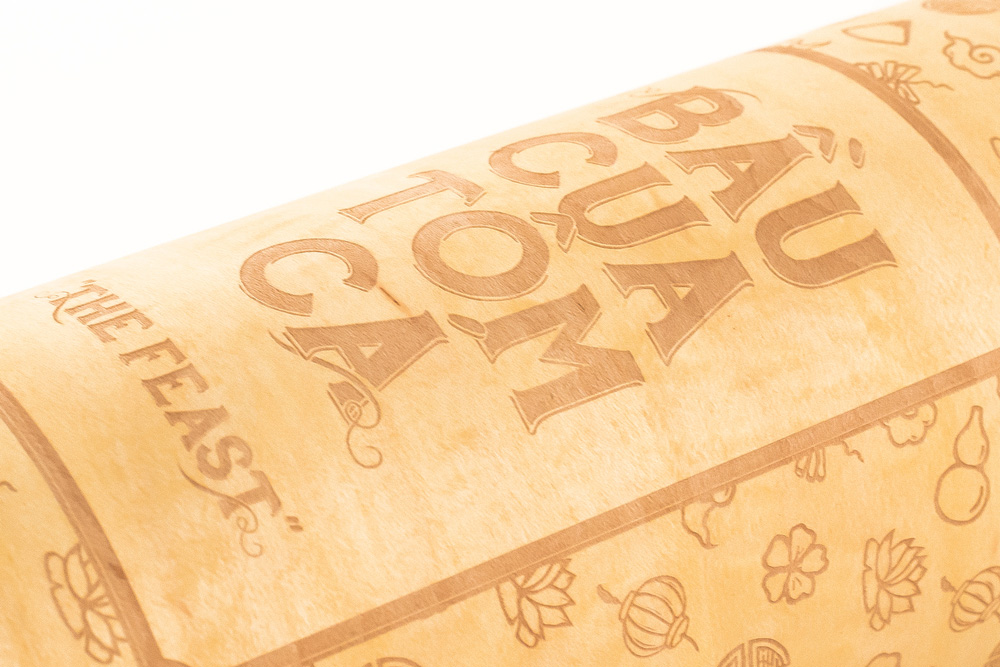 The game container is a unique reusable container with intricate etching on a real wooden surface.

Did you like this story? Please share or comment. Go to this page to submit a story yourself. Subscribe to our online magazine here!