As summer approaches board game enthusiasts around the world are dreaming of playing their favorite games on vacation. Playing analog games is a great way to spend time with family, friends, or to connect with total strangers. Whether you are at the seaside, backpacking in a foreign country, or off-the-grid in a mountain cabin, there's always a suitable game. In this series we take a look at the top 5 games your fellow board game enthusiasts love to bring on vacation. Today we are going to look at the top 5 by Edkofuzz from Spain!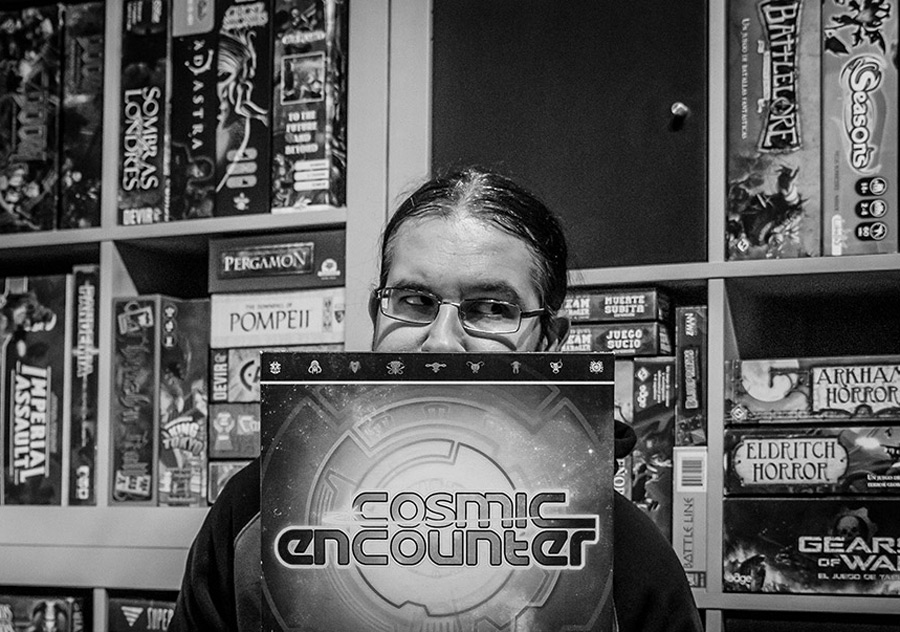 "Summer is here and, as always, it's time to go to the beach and spend some days away from the everyday life in the city. Nobody should be surprised that, as a gamer, one of the things I think about when packing is 'What games can I carry with me?'. As much as I would like to take something like Runewars
with me, while on vacation with my wife I don't have the space to bring it with me nor the space to play it, so the five games in my list are basically titles that come in small, portable boxes. The other only condition is split into two: the game must let me play by myself or, on the other hand, my wife must really love it."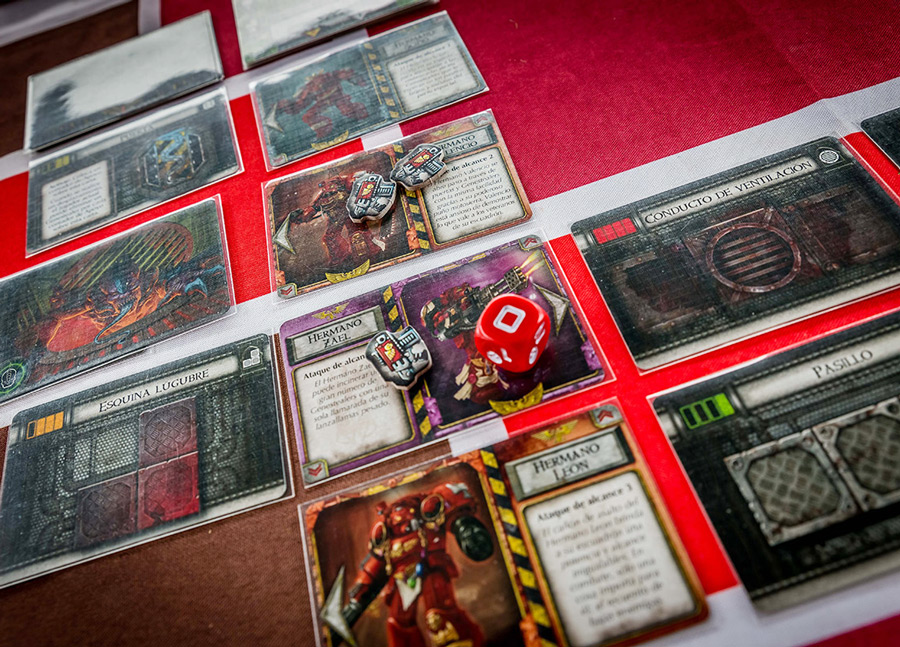 5. Space Hulk: Death Angel – The Card Game (Corey Konieczka, 2010)
"This game
is a no-brainer for me. It's from my favorite designer, Corey Konieczka, I love the theme and the gameplay is engaging. This is one game I normally play solo because my wife basically hates everything with aliens, spaceships and some good ol' killing in it. It's true that the box can be misleading, because despite it being that small, the game's footprint is more than one would expect, but the game is easy to setup and on a good day, you can die in 10 minutes! Yes, this game is possibly one of the hardest coops I have ever tried and be careful with the die of doom! If you trust it with the life of your space marines… well, you better find out yourself!"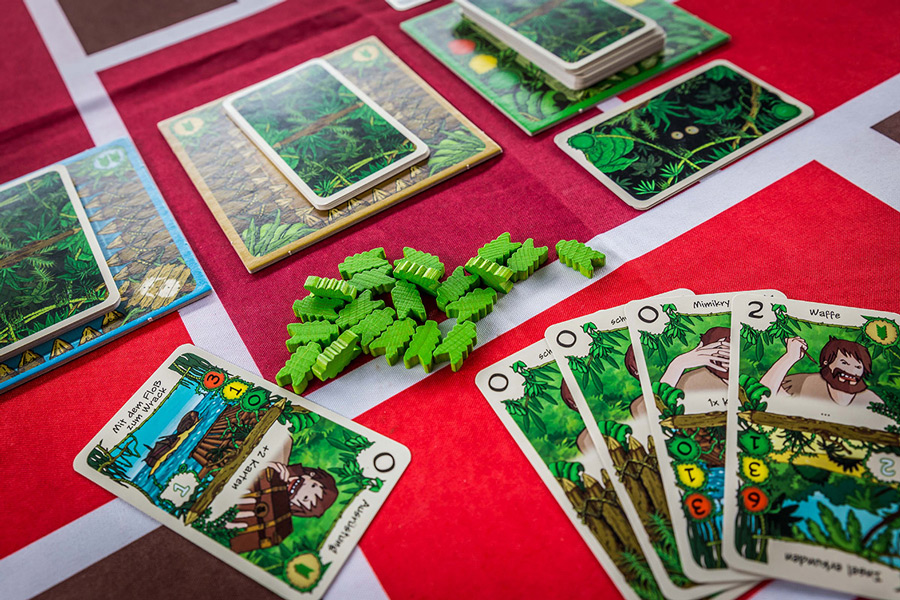 4. Friday (Friedemann Friese, 2011)
"This is another one
I take with me to play solo, but my wife enjoys it a lot, so we just play it together. I got a German version pretty cheap but we don't speak German, so we have to use a reference. After some plays we memorized what the cards said and we were well on our way. This is a pretty special solo game that uses deckbuilding as its main mechanic, and it's also interesting because at some point in the game, it's way better for you to choose losing a battle in the jungle. Great stuff for soloists!"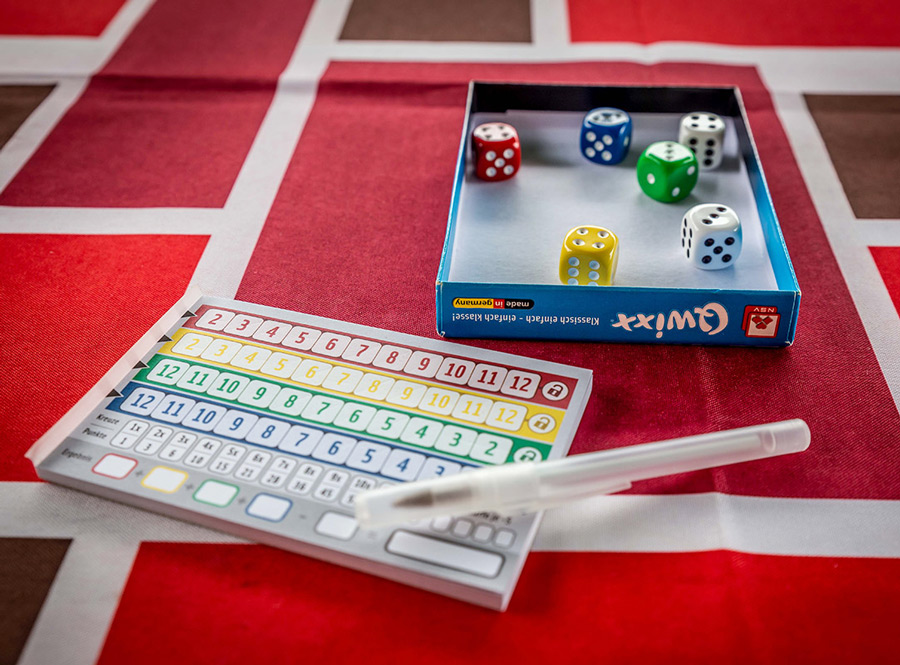 3. Qwixx (Steffen Benndorf, 2012)
"This game is so addictive, easy to play and fun, that it always gets in the bag for the summer. Granted, you need a pen or pencil to play it, but people normally carry one or more around, so it shouldn't be a big problem. Qwixx
is somewhat like playing Bingo with dice, and the fact that everyone can do something regardless of who is the active player helps everyone stay engaged. It's hard not to play four or five straight games of Qwixx. I don't know what I'll do when my scoresheets run out!"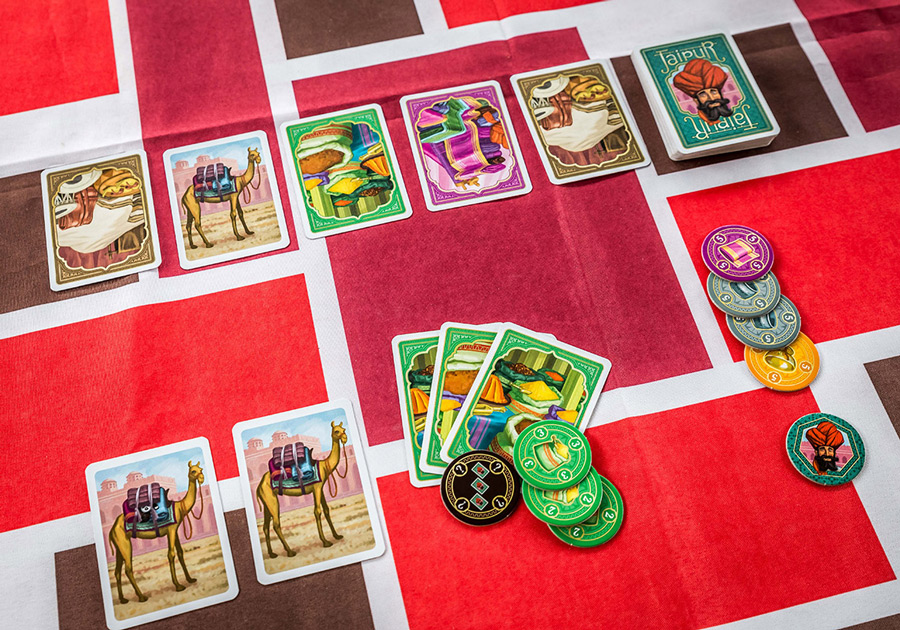 2. Jaipur (Sébastien Pauchon, 2009)
"This little gem
had to be on this list. It's still one of our most played games at home, and we have a great time with it every single time. What I love about Jaipur is that you can practically set it up anywhere and it can have variable playing times. You can play a single round and be done in 10 minutes, you can play the regular game of three rounds or you can make it best-of-five or whatever you like! The components are beautiful and the endgame score is normally tight, so you don't know who wins until the very last moment! I also like the fact that the player interaction on this one is somewhat passive, never too mean. And yes, I always try to win the camel token!"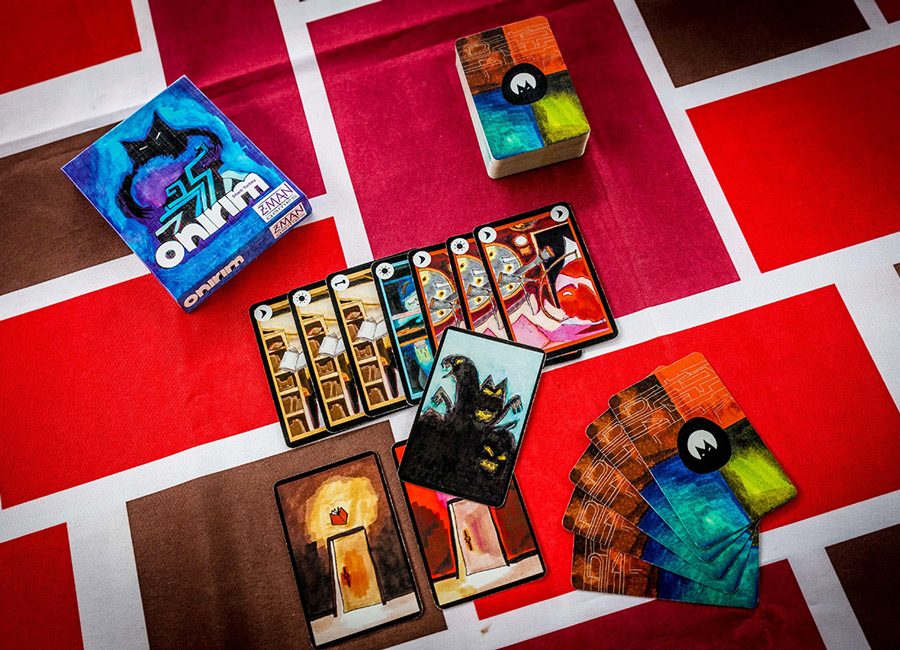 1. Onirim (Shadi Torbey, 2010)
"Well, Onirim
is another game I bought to play solo a few years ago. I liked it, but I didn't love it. However, one day I took it to the beach and my wife asked me to teach it to her. I did and… she LOVED the game! At first we played it together in solo mode, but after that we used the two-player variant and never looked back since. When we feel adventurous we throw in one or two expansions, which keep the game fresh. I would have never guessed that this little game would have become one of the biggest hits at home. If you play it a lot, the game can feel a bit same-y, but it's great to kill time anywhere and we even play it at the beach."
"And this is it! These are my five go-to games for the summer. Maybe the list could change as we add Jambo
, Lost Cities
or Battle Line
to the mix, but the trend stays: two-player games that can be easily carried around and played in a reasonably short time. Have a great summer! :)"

Did you like this top 5? Please share or comment. Go to this page to submit a top 5 yourself. Subscribe to our online magazine here!