As summer approaches board game enthusiasts around the world are dreaming of playing their favorite games on vacation. Playing analog games is a great way to spend time with family, friends, or to connect with total strangers. Whether you are at the seaside, backpacking in a foreign country, or off-the-grid in a mountain cabin, there's always a suitable game. In this series we take a look at the top 5 games your fellow board game enthusiasts love to bring on vacation. Today we are going to look at the top 5 by Dave from Australia!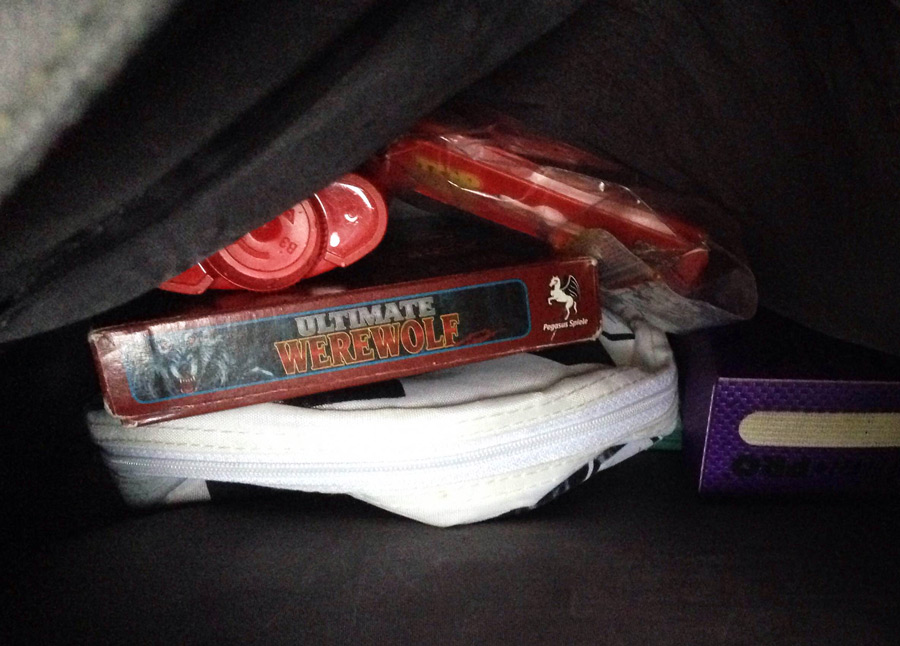 "I recently spent a week taking 90 year 6 students on a tour to our nation's capital, Canberra. It was a full schedule that left little time between programmed activities. However I take a Boy Scout mentality when it comes to board games, "Be Prepared". While packing I made sure I took some games for our trip that I thought would suit should I find myself in need. I could not be sure what time delays, schedule overlaps, or stoppages would occur and provide us a chance to play games, nor would I know what environments I might be facing. I assumed we would be sitting of footpaths occasionally, having lunch in parks, and sitting on a bus. This meant I had a few requirements for each game before it got packed. Clearly all games had to be easy to carry and take up little room in my carry bag as I did not want to be weighed down while walking around all day. As I had no idea when I would need the games they needed to be playable outside, on a bus, or other areas with limited space. Most students are not regular gamers or attend my school board gaming group so each game had to be easy to teach, quick to learn, and engaging to play. Finally, as I would be trekking around with them shoved in a bag with notebooks, school supplies, and goodness knows what, the games needed to be durable. The following were my choices of games that I took with me on the trip. Some of these games I took for the first time on a school trip while a couple have travelled with me before, such as my first game."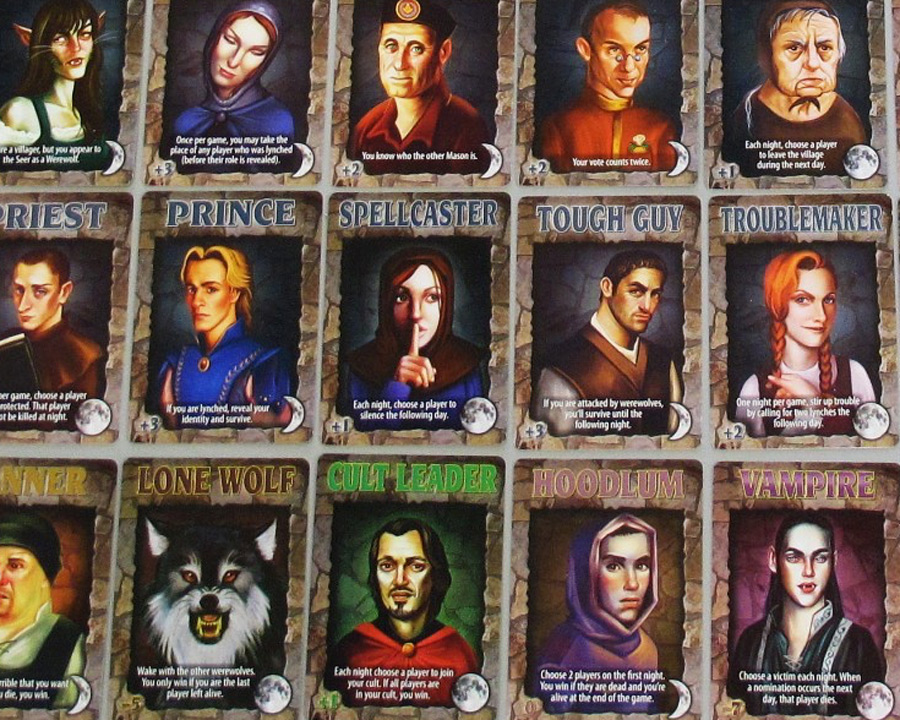 1. Ultimate Werewolf (Ted Alspach, 2008)
"Ultimate Werewolf
has rarely disappointed when introducing to groups. I took it on a tour to Vanuatu with 20 students and taught it to 6 kids on our third night of travel. They loved it so much that after the first game they ran and got the others and we played several more games that night. Every subsequent night for the next 12 evenings, as soon as dinner was finished the students made their way directly to the community area and sat in a circle waiting for me to come and host a game. 15-20 students played from dinner until bed time and then talked about it during the following day. This game works. It has a great box that is hard and slips into small spaces. The cards are easy to read and students learn the game within the first round. As the moderator I select the cards best for introducing it and guide each action so there is a small learning curve. The game is fun and intriguing and provides for lots of stories. The year 6 students were equally as impressed with the game and took to it straight away. They laughed and cheered with each death and loved the conversation as they sought to determine who to lynch. It all sounds so horrible, but it provides such wonderful fun."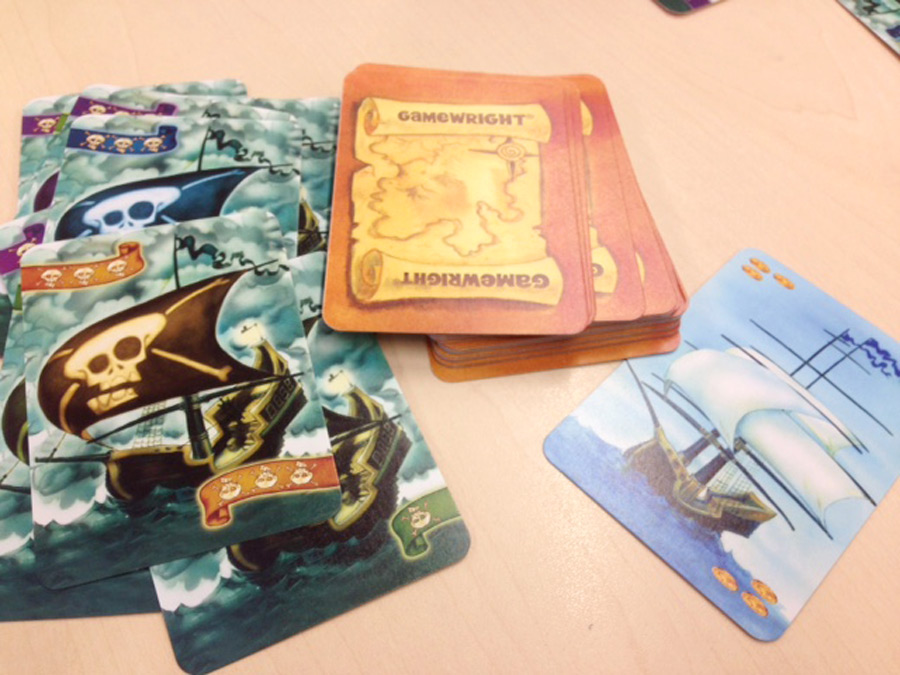 2. Loot (Reiner Knizia, 1992)
"This was my first time taking this game away on a school trip. In fact I had only received Loot
the week of our leaving. The game arrived on the Tuesday and I took it to play at my Junior School Board Game Group that lunch break. It was so easy to learn and we had a wonderful game with kids begging for more. The game is entirely made up of cards with a small rule sheet. Instead of taking the packaging I put the game into a deck box and it transported easily, now in a strong protective cover. The game came out several times and kids either played, or sat around watching intrigued with the play. They all rotated and gave everybody a turn. At just over $20 the game has practically payed for itself."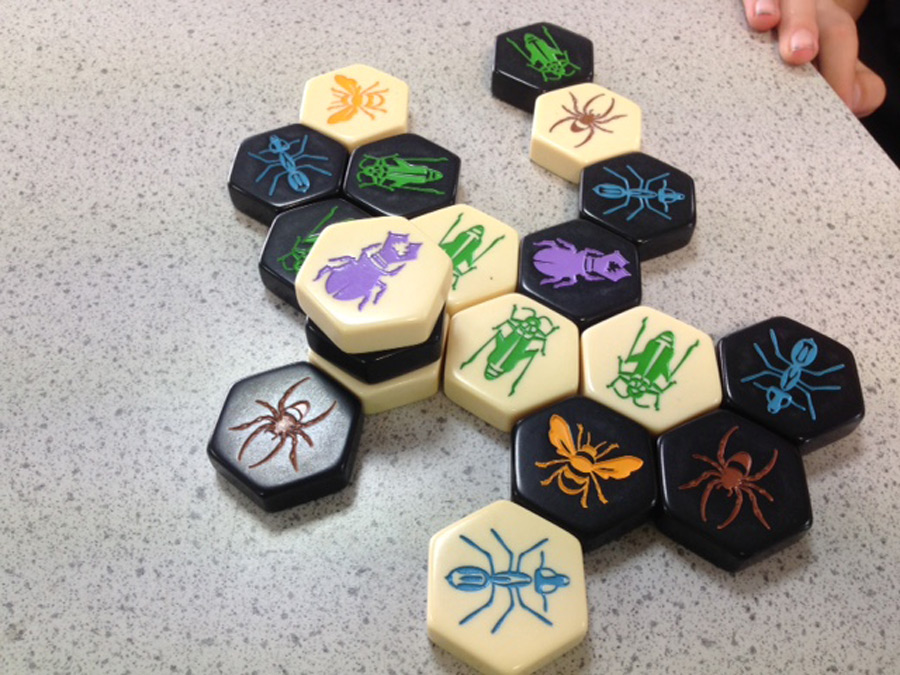 3. Hive (John Yianni, 2001)
"Full disclosure, I had not played Hive
before taking the game with me. I managed to get a copy from a friend the week before I left and I took it based on the fact that the pieces were rock hard durable, in a nice portable pouch, had a simple set of rules, and was recommended as a travel game from many top tens that I had watched and read online. So I gave it a go. It did not disappoint. At one activity there was a student who was unable to join in and had to sit with the teachers, so I asked if wanted to learn a game with me. He consented and I grabbed Hive out of the pouch. I had already read the rules and explained them to my opponent and we looked quickly through the booklet. Within a few minutes we were in full swing and playing a wonderful game. It went to the wire and we had such fun we set up immediately to play again. I then had the chance to play with a couple of others in small spaces and it worked very well. A wonderful addition to my travel game selection."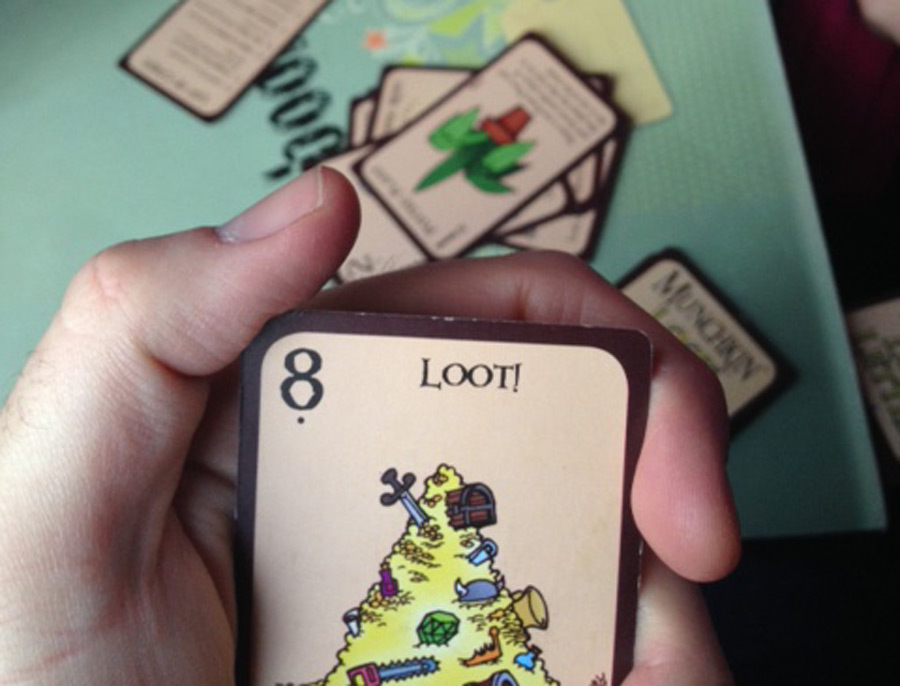 4. Munchkin Loot Letter (Seiji Kanai, 2012)
"It does not have to be the Munchkin I.P. version of Love Letter
, it just happens to be the version I love the most. The rules and theme work well together and while I love it because I like Munchkin, other people just like fantasy and this is a fun way to see it depicted. Whatever Love Letter variant you love it is still a stand out game for travelling with. 16 cards, of which you will only ever hold 2. This game is slick, smart, fun, and over so quickly there is little chance of getting board with it. I was reticent putting this game on the list due to its ubiquitous appearance on lists like this. However, there this is a no brainer for me. I teach it to kids quickly and they love it. I know it is an unoriginal game to have here, but it is the right choice to include it."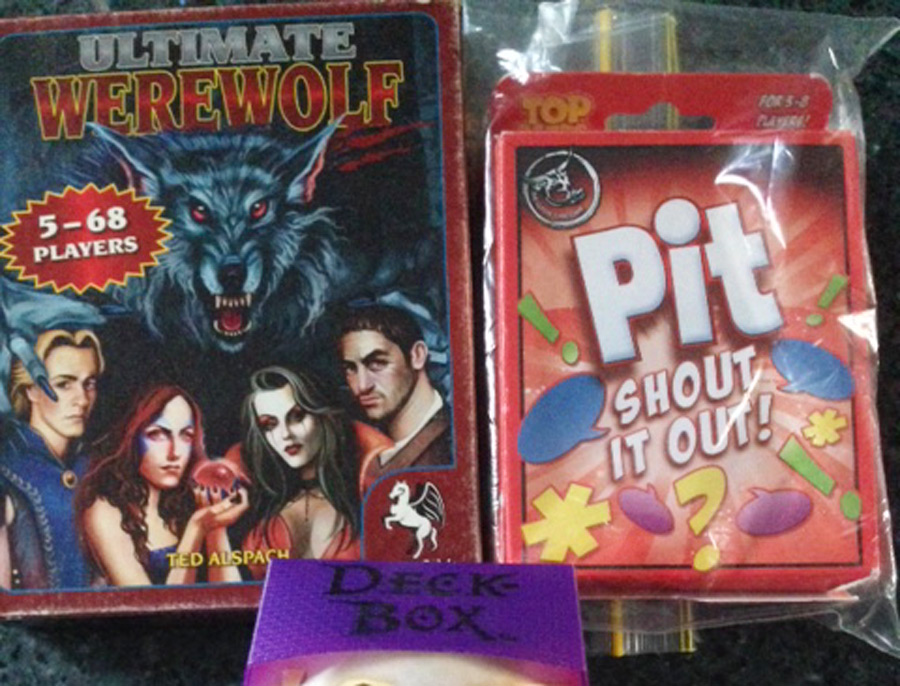 5. Pit (Edgar Cayce, Harry Gavitt, George S. Parker, 1903)
"You might also know this game as Zaster, Business, or Billionaire. Whatever name this is a classic game first published in 1903. It is the simplest form of set collection. You select one commodity for each person in the game. Each commodity is made up of nine cards and you must collect the whole set of nine by trading in an open market. This means sitting in a circle, holding up two cards you do not want (so long as they are the same commodity) and asking to trade two until someone offers you two face down cards in response. This is before we add in the Bull and Bear cards, one a wild card and the other a card that prevents claiming victory. I had not picked up this game since I was in Junior School. Recently I brought it out with some friends who had come over for dinner. There we were, a table of people between 30-45 years of age yelling, trading, and laughing hysterically. It was such a fun night and we played for an hour and a half before we knew it. This was just as successful when I introduced it to my students. The action is so fast with no down time and a high level of engagement that keep the kids asking for "Just one more round"."
"While not a definitive list these games met with the specific circumstances of my travel. They are still excellent games in my view and worthy of regular play. It has proved to me that these games will be reliable and long standing travel games on my list. Until next time, travel safe and game well."

Did you like this top 5? Please share or comment. Go to this page to submit a top 5 yourself. Subscribe to our online magazine here!