The idea for Ether Wars arose on one of those bright spring afternoons. We were having a hot tea, dusting off an old game hidden behind some books in our living room. We had always been huge tabletop game fans, but the screens had absorbed our attention for years… and yet, on that cold spring afternoon, we felt the magic of playing a boardgame with our friends again.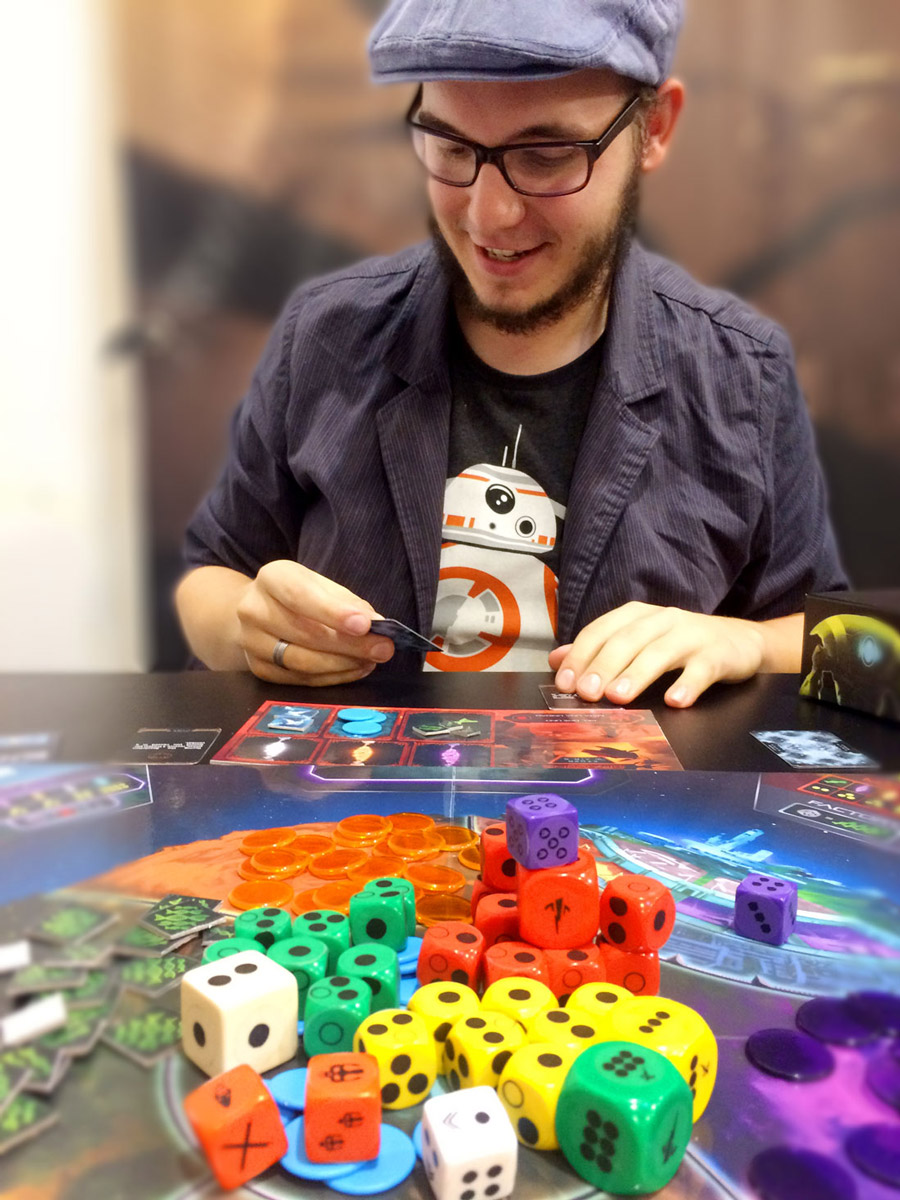 The seed was planted. Several days passed before the aspiring game designer Javi, whose career in psychology had led him to the world of gamification, proposed to use tools that would allow us to create the game we would like to play. It was not the first time we had talked and debated about creating a game, but this time something in us was different.

A creative tide invaded the room. We probably looked as madmen to anyone observing us, absorbed around a blank page, giving birth to the ideas that formed Ether Wars. We spent days in this state of seclusion, leaving only to give signs of our existence to friends and family. Until finally, a Saturday night at 4:00am the game was ready to play.
And yes, it was a disaster. Nothing is easy at first. After almost 5 hours of play, our beloved "game breaker" won the game in a single turn, taking advantage of a "bug". At the time we thought we had lost the war, but it was only the tip of the iceberg. We began to cut, add, subtract and test the mechanics in an unending cycle, until we eventually found an experience akin to the one we were aiming for since the beginning of our quest.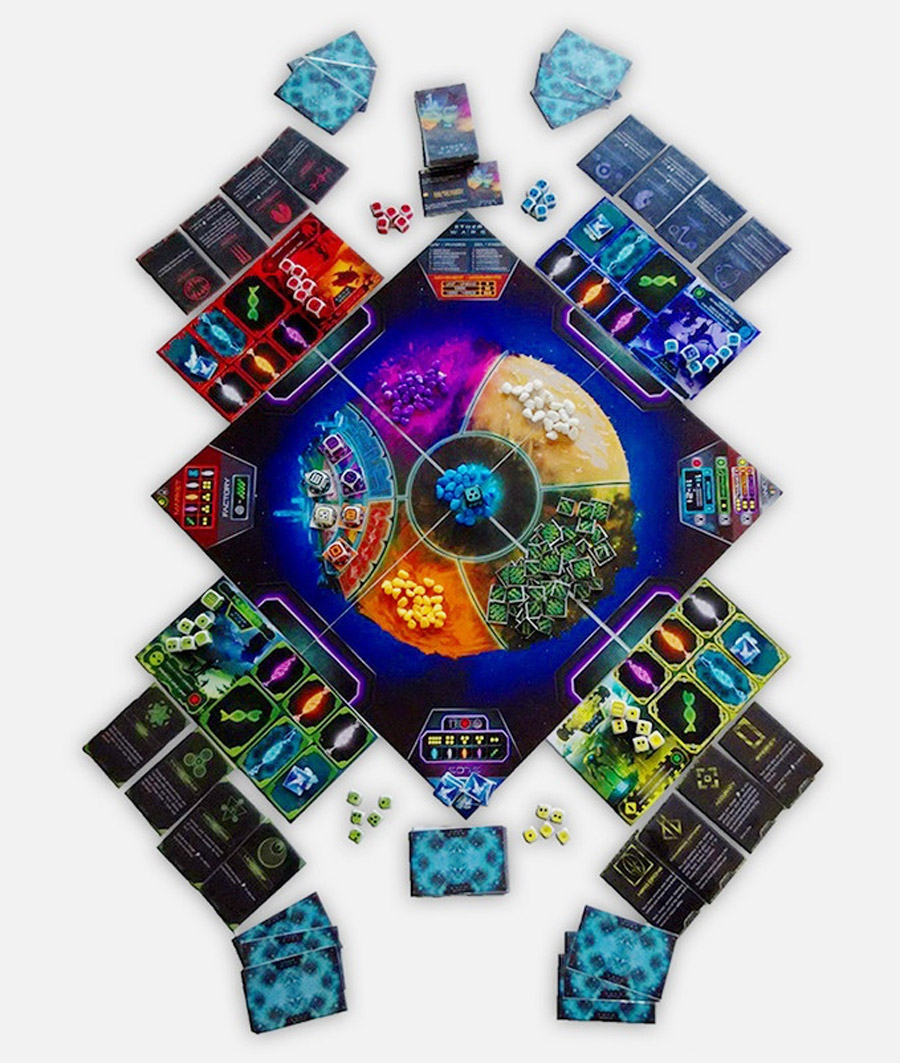 Our friends had to suffer this slow development, but the critical point did not arrive until our trip to a board game convention in Cordoba, Spain. We stood there, fresh and naive, in a world that seemed to exist for centuries before our arrival. That was our ultimate test.
More than 80 people enjoyed Ether Wars during those days. From renowned bloggers to entire families, they all took time to play the game. The art and the technicolor appearance of the game helped us a great deal.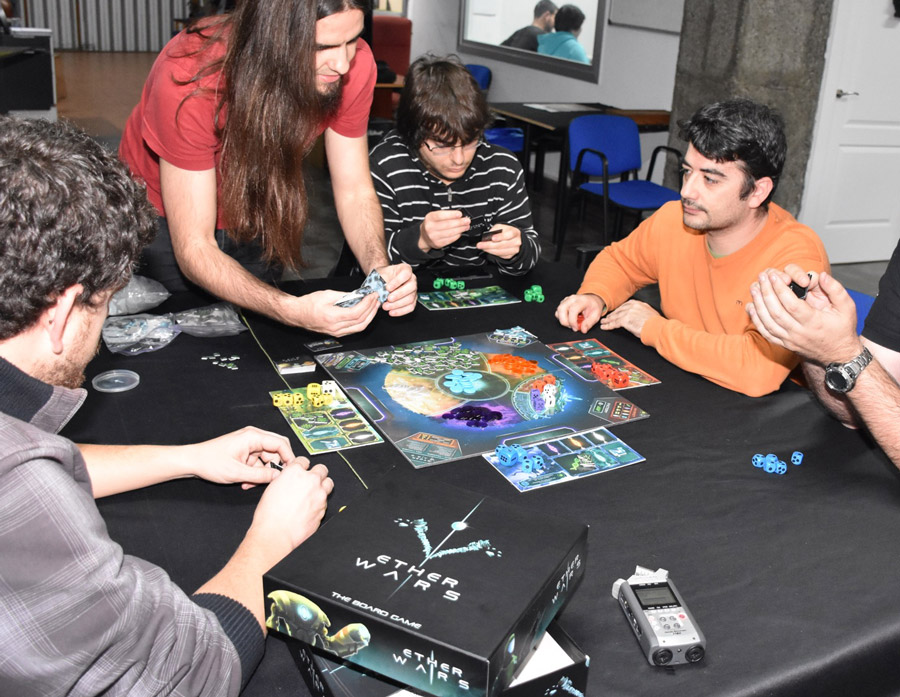 Some voted our game as Game of the Year, while others cursed the fact that the game was not published yet. The vibrant matches we lived during the fair and the overwhelming testimonies we received from those who played it propelled us to carry on the adventure.
Alas, it was not to be.
After a wonderful first day on Kickstarter, the campaign stalled and it did not reach its funding goal. The rest is history. A group of game creators under the banner of Burning Games played Ether Wars in one of the many conventions we visited during that fateful year, and, just like so many other people, fell in love with the game. Now they have brought it back to Kickstarter for a second chance, a new opportunity to make our life long dream come true.
Sometimes, second time's the charm.
Go to Ether Wars' Kickstarter campaign and help us make this dream come true!

Did you like this story? Please share or comment. Go to this page to submit a story yourself. Subscribe to our online magazine here!