My name is Henri Timperi and I'm a wood artisan from Helsinki, Finland. I have a limited knowledge of the vast variety of board games out there but I do play the Ticket to Ride series and Yahtzee all the time. I like to design all kinds of things out of any kind of wooden material I can get my hands on so it was kind of natural to design my own custom board game boxes.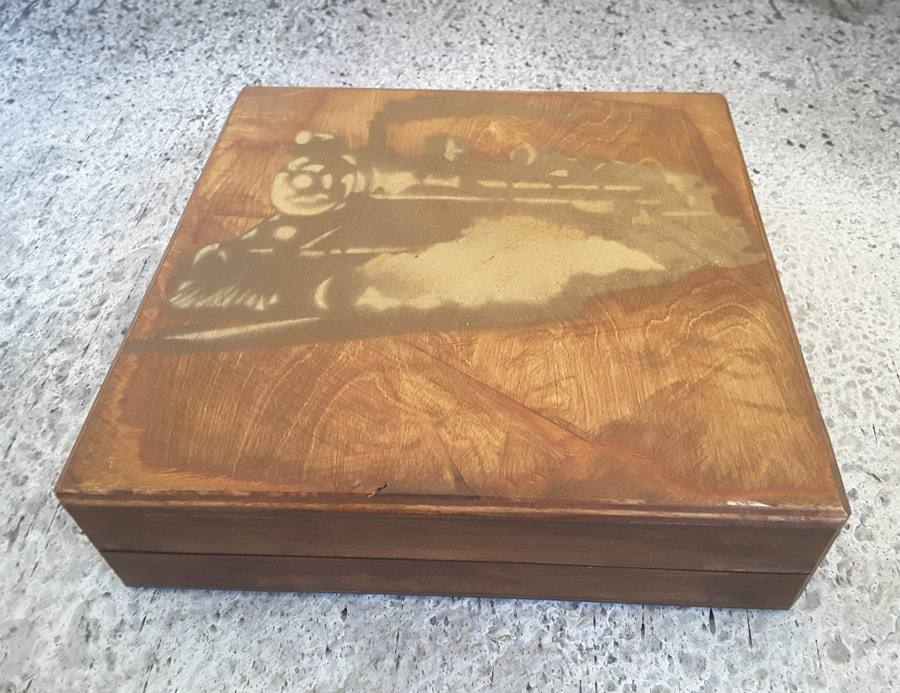 I was an apprentice in the Helsinki City Theatre a while ago and they were kind enough to let me use the shop for my own projects. The theatre sets are usually quite large and mainly made of birch plywood. Like in every woodshop, there is some level of waste of material so I was able to collect useful bits and pieces of plywood from the trash for my box projects.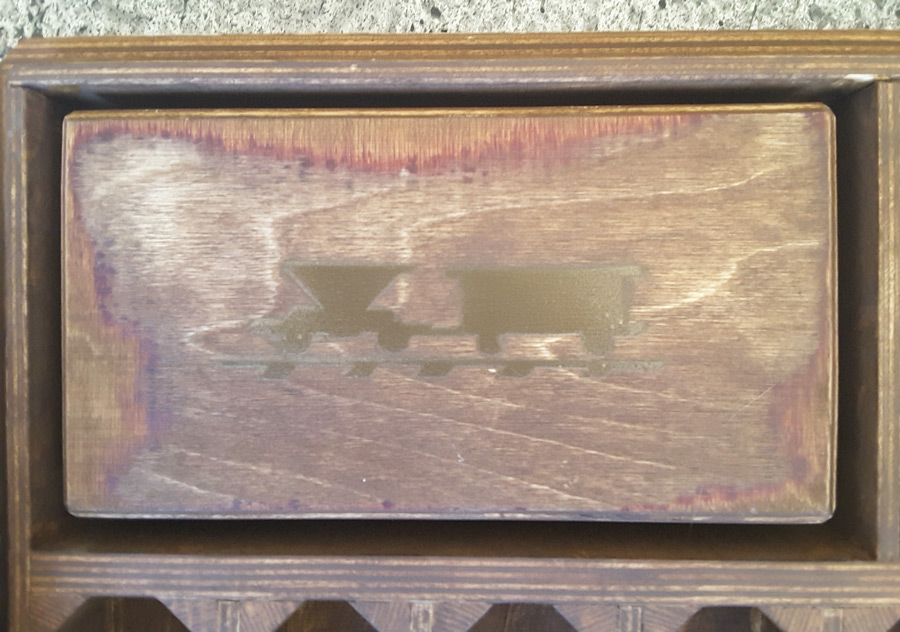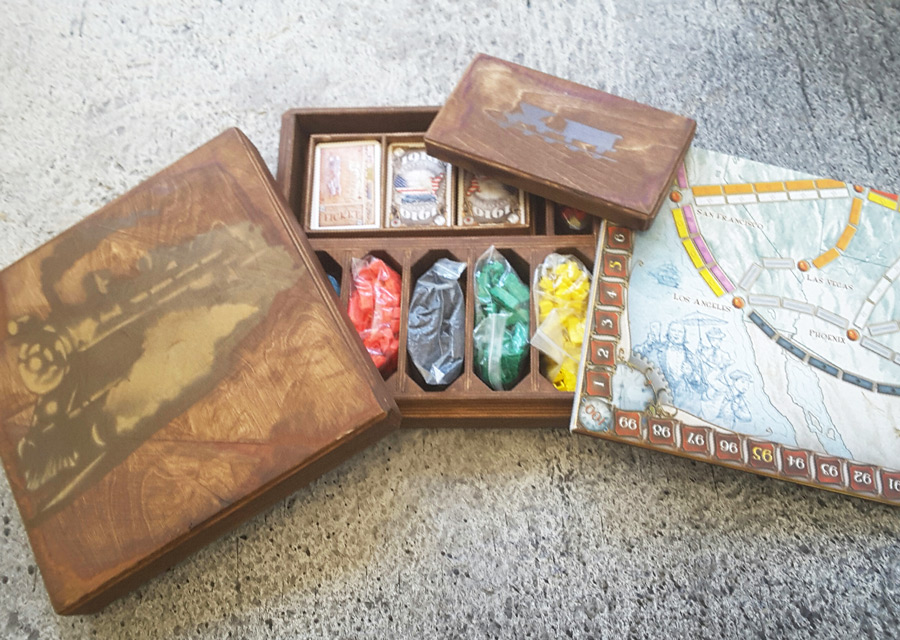 My custom box for the original Ticket to Ride with a portable 1910 expansion card set was a nice but quite time-consuming project. The box itself is assembled of 52 different parts and in addition there were many phases in the drawing, painting and surface finishing. The old small cards for the original Ticket to Ride have little use for me nowadays because we always use the 1910 set so I designed the box for those cards.

I included a separate portable card box to the main box because almost all of my friends have some or many versions of Ticket to Ride but for some reason most of them lack the 1910 card set. Now it's easy to take just those cards with me for a session. The main box itself is a bit smaller than the original even though it's made of wood and it already includes the expansion set which is originally a small separate cardboard box. Now everything I need is conveniently in one unique package.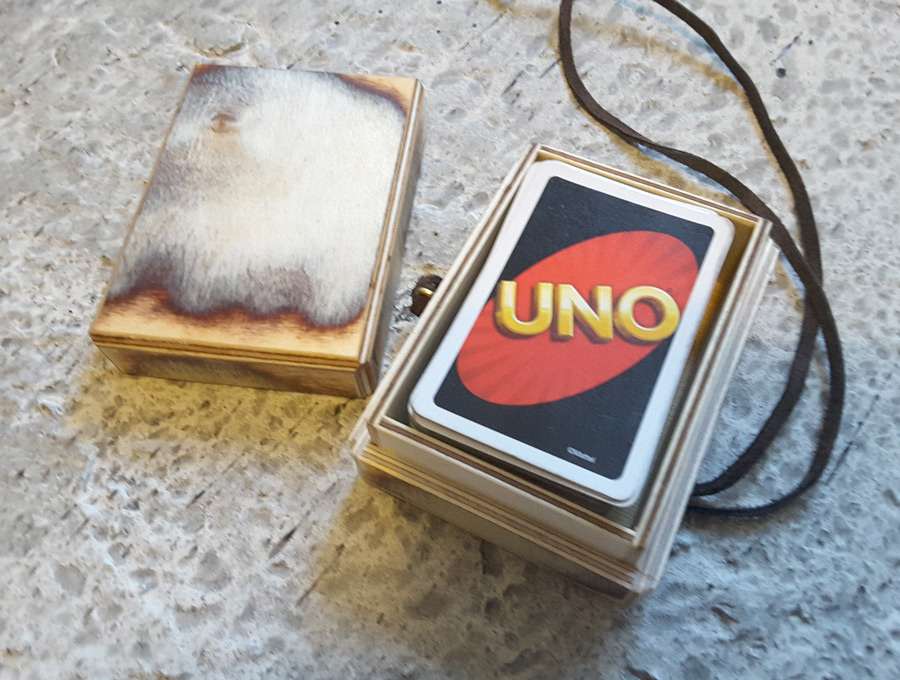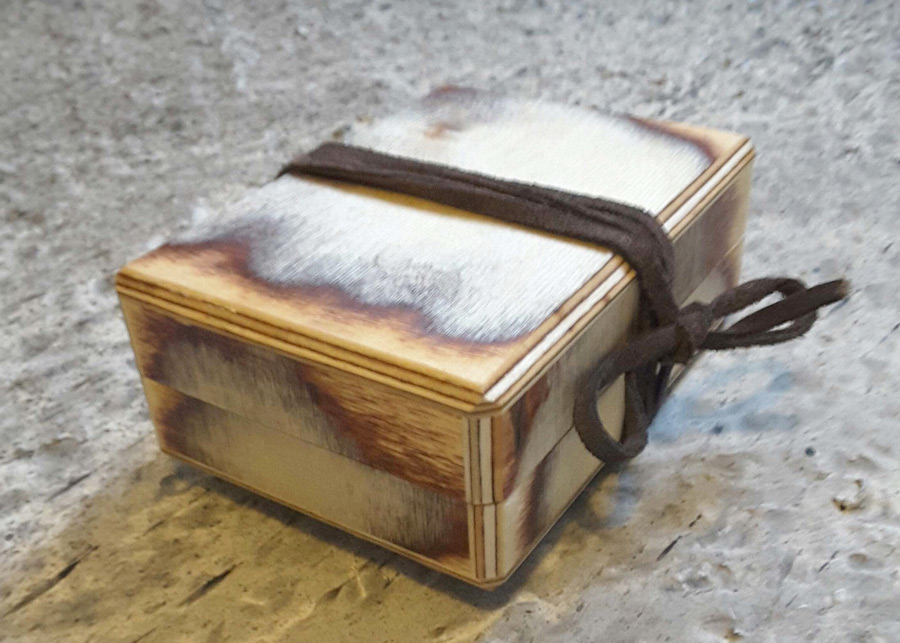 I also made boxes for the Yahtzee and Uno games. I think we play a different version of Yahtzee in Scandinavia than in the US, but in any case the box has a slot for the dice and scorecards and the bottom can be used as a throwing surface if you are playing in a park. The lid works with friction when lifted and I added the leather string system to secure the box when it's travelling in the bottom of my backpack. The Uno box has the same look and mechanisms so they are a pair in that way.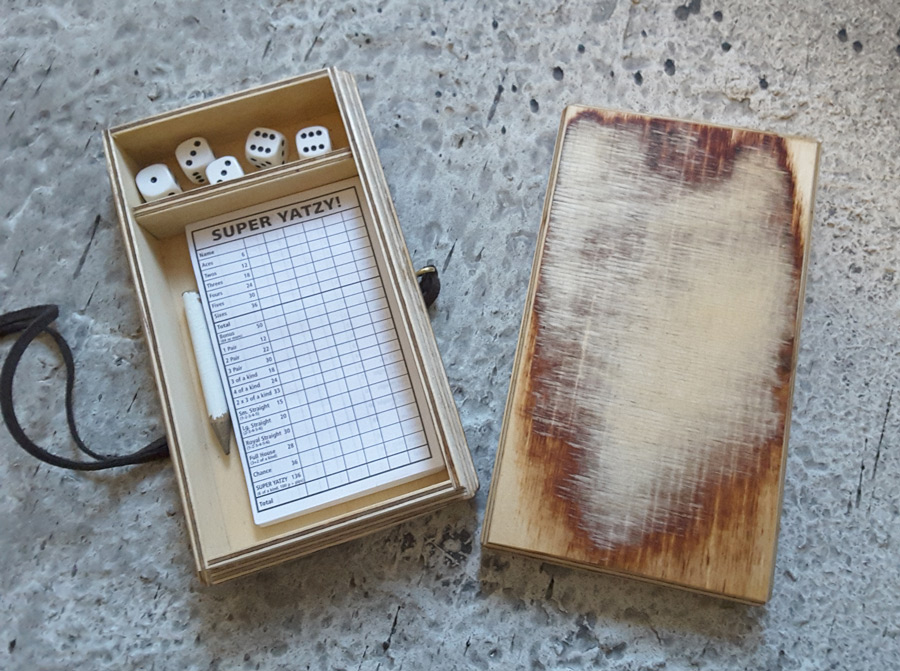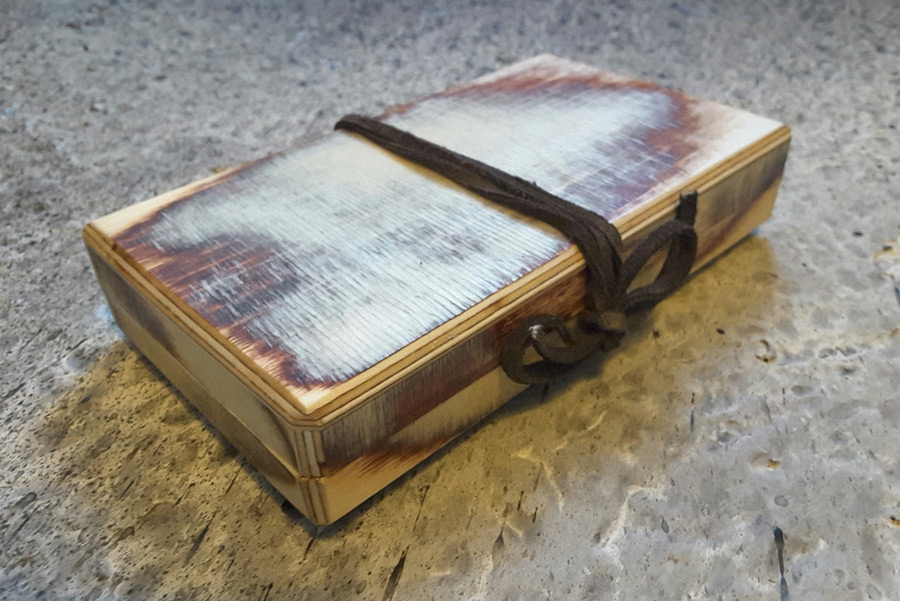 Hopefully you got some ideas from this for your own projects with the games you like. I wish you a relaxing summer and luck with the dice.
For more pictures visit Henri's Instagram or get in touch with him here.

Did you like this story? Please share or comment. Go to this page to submit a story yourself. Subscribe to our online magazine here!