I'm Chuck Stover, a native of Michigan and a graduate of Michigan State University with a BFA in sculpture and graphic design.
Vasty Wilds is a card-based board game for 2-4 players aged 12+. Each game lasts 30-50 minutes. Each player controls a forest creature skittering after objectives on an ever-expanding board. Each card a player places grants progress to the player and brings misfortune to her opponents.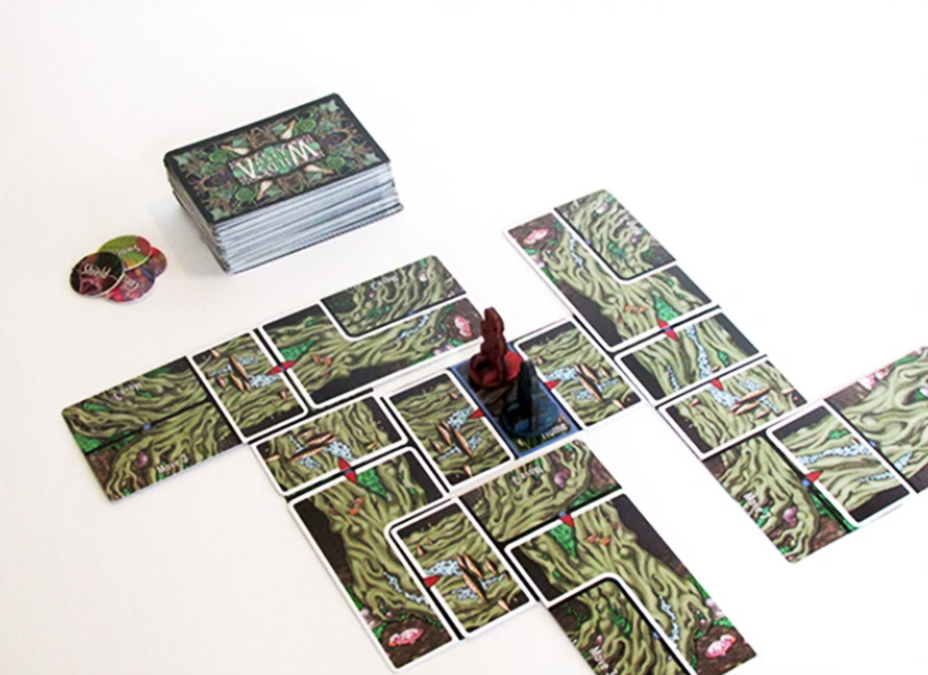 The story of Vasty Wilds starts way back in 2008. I took a job at an auto factory while I built my portfolio of 3D designs. The repetitive physical labor gave me plenty of time to think up new 3D models and work through other ideas in my head. In January 2014, when I had built a steady income from my 3D model prints (mostly dice and toys), I quit the factory job to be a full-time artist.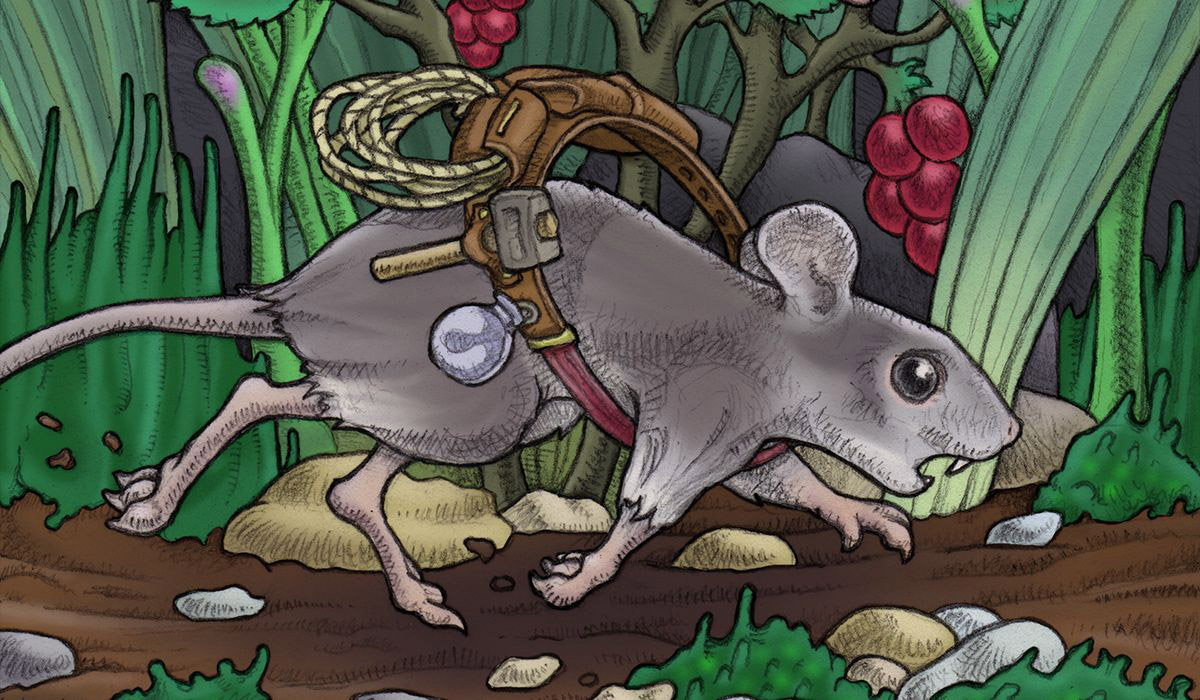 The idea for the basic mechanics of Vasty Wilds came to me while I was at the factory, but my hands had turned into Hulk hands from the nature of the work and I was no longer able to draw. I had to wait until December 2014 for my hands to recover enough to begin drawing again. Vasty Wilds was originally titled Unnatural History, and I even had the first prototype deck created with this name. I discovered that there had been a TV show with the name Unnatural History so I searched for a new name. The phrase 'vasty wilds' from Shakespeare's Merchant of Venice fit the theme of the game perfectly.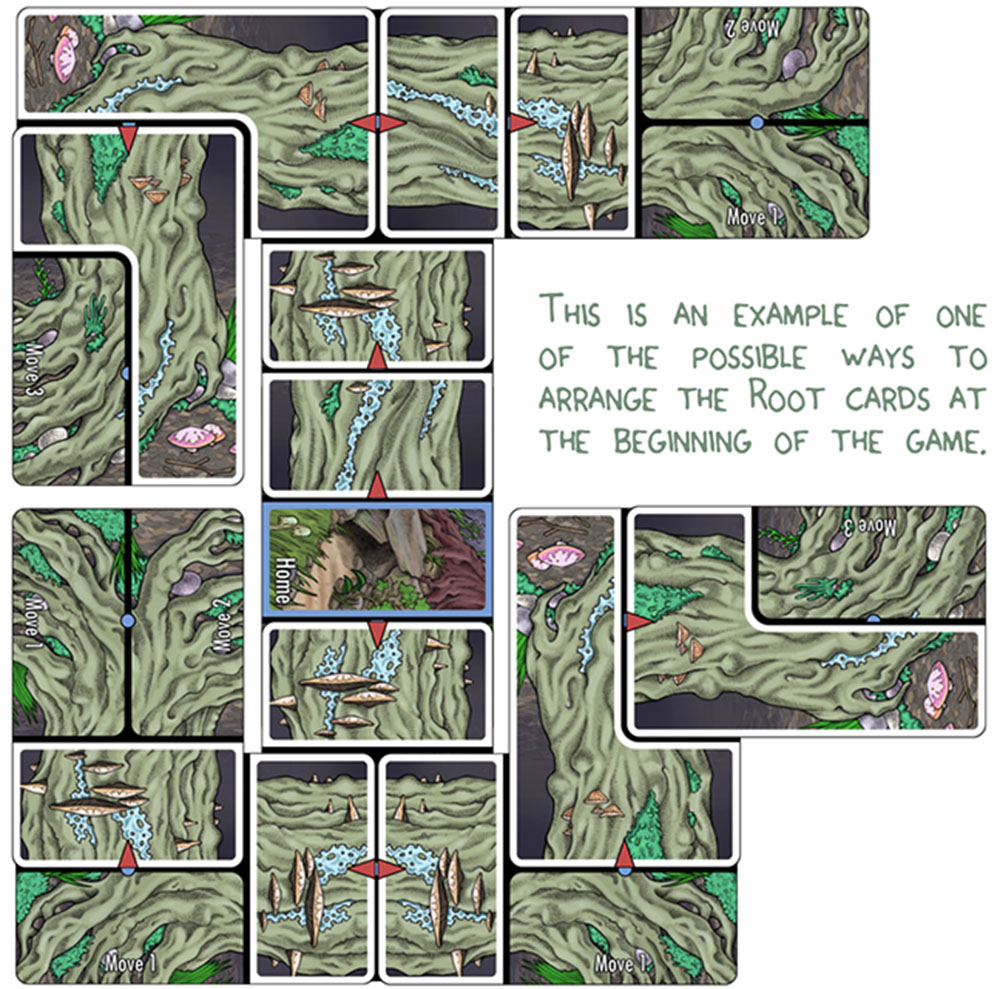 The game begins with the placement of the Home card in the center of the table. The Root cards are then placed (all 12 for a two-player game, 8 for a three-player game, and 6 for a four-player game). Placements are valid if the red arrow on the card overlaps the blue dot on the target card.
Players move their pawns only on the white-bordered spaces. On each player's turn, she has two options: place or redraw. Placing a card grants the player progress and causes an opponent misfortune. Redrawing allows the player to move 1d6 spaces and draw three new cards. The goal of each player is to gather all of her objectives.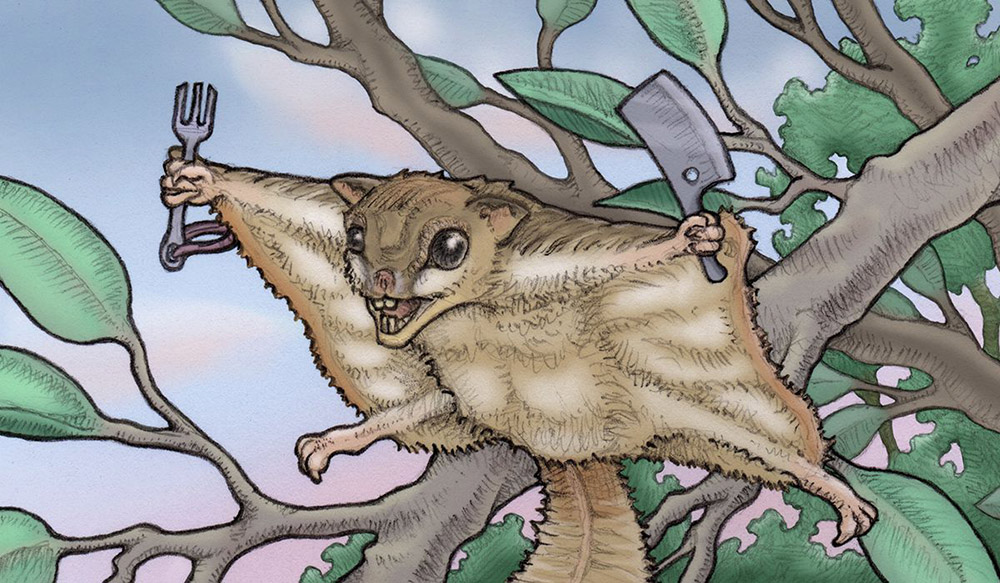 I went about the design of the game in what would be considered a backwards way. Most games are designed with placeholder art and then playtested exhaustively before the final art is created. As I was viewing this partially as a rehabilitation project for my hands, I started with the art. Luckily, the game's first iteration turned out to be flawed but fun. After many nights of playtesting, I refined the mechanics to run smoothly. I'm still receiving feedback about minor tweaks I may have to make before the first production run of the game.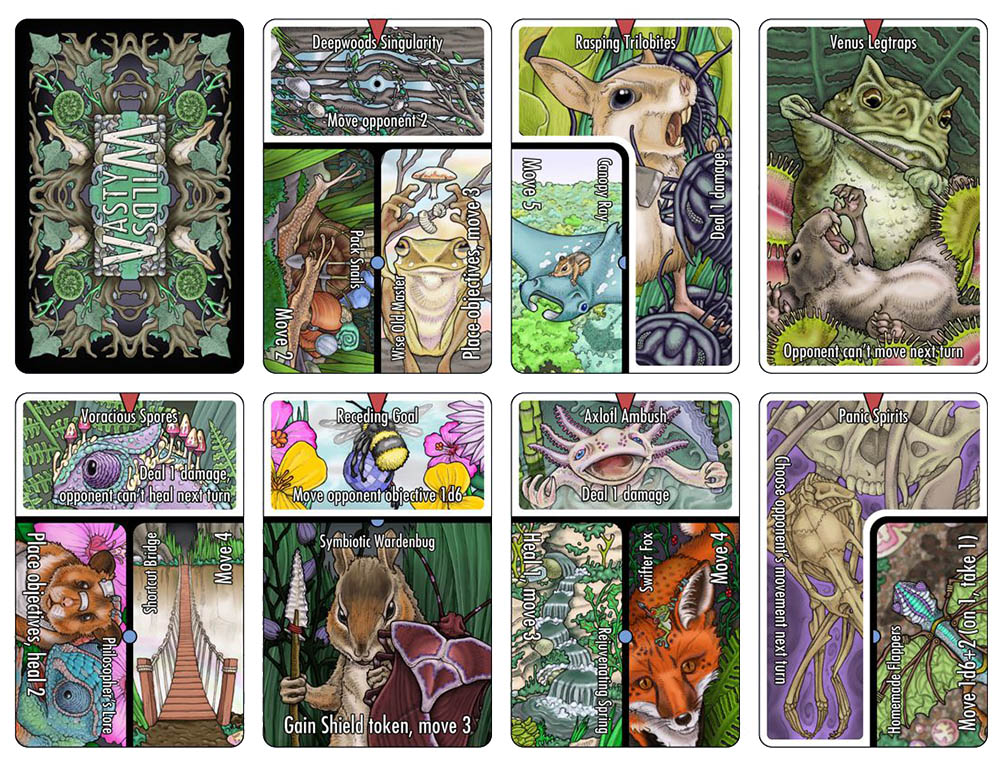 The deck was originally 72 cards: one Home card and 71 Forest cards. This lead to games that were over too quickly. I added the 12 Root cards to create a neutral base to expand the forest from the very beginning of the game. I also added some additional cards with more complex effects. These additions increased the deck size to 90.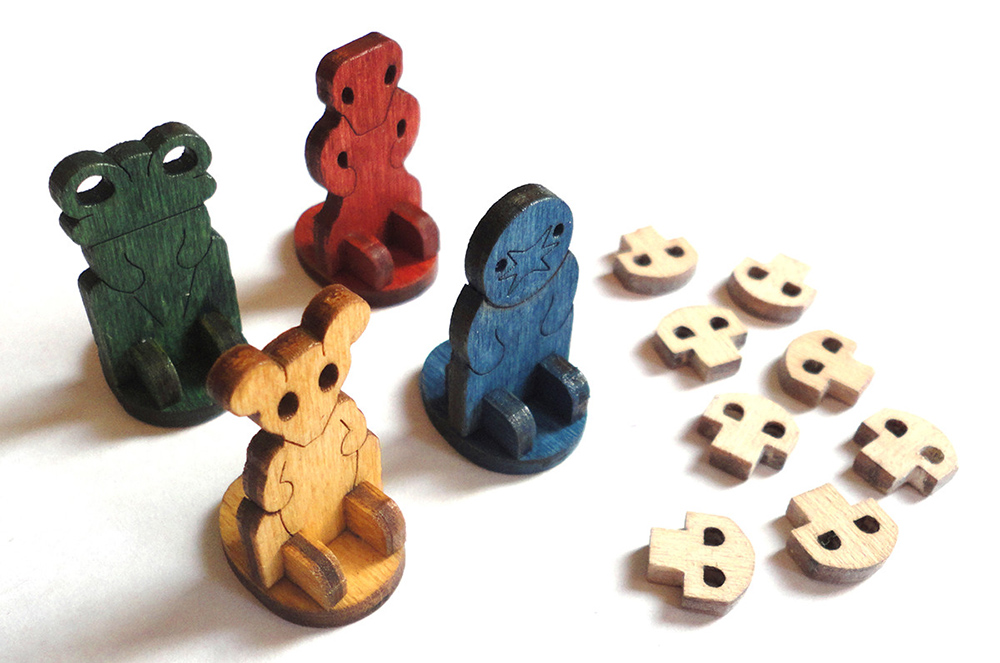 The pawns started as mass-produced three-part pawns capable of tracking each player's health during the game. I went through a couple of design iterations for pawns that would be colorblind-friendly and settled on four animal-shaped standees made of laser-cut wood. I also altered the objective markers to be more colorblind friendly.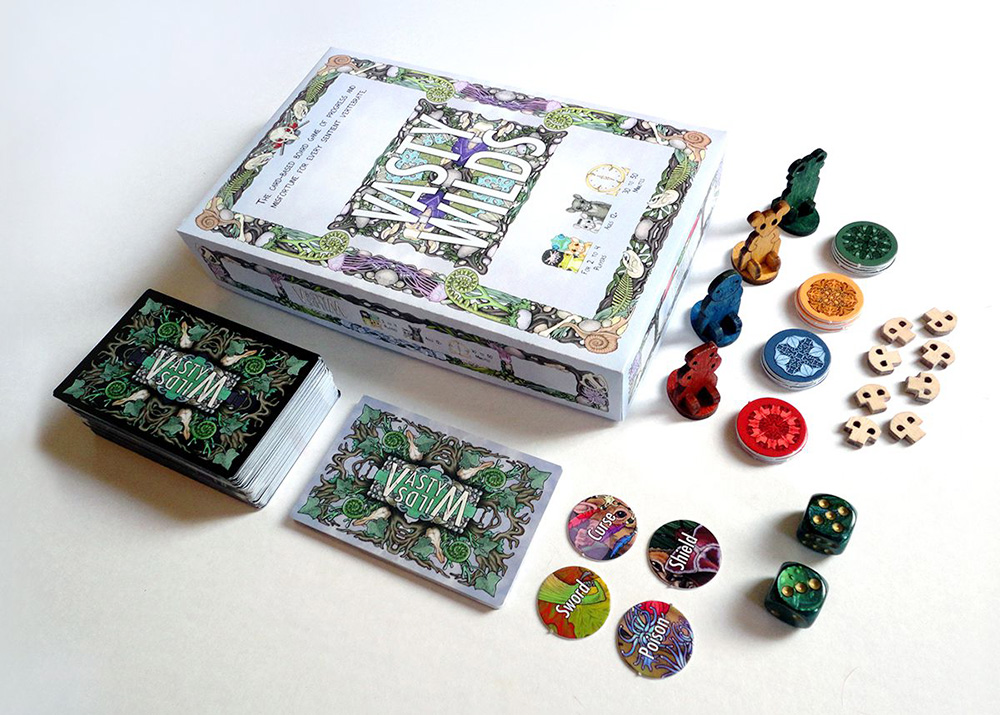 The box is 8″x5″x1.25″. I designed the box to be the minimum size to hold the components. I dislike paying for a lot of air when I buy a board game, and the size I chose is optimized for low shipping costs.
Vasty Wilds is now on Kickstarter.

Did you like this story? Please share or comment. Go to this page to submit a story yourself. Subscribe to our online magazine here!