We are The Grady Twins! Not literally… neither of us are twins, we're not related in any way, and we are not ghosts that haunt the halls of the Overlook Hotel in search of playmates… but we are a couple that love games and playing together. We tend to go by 'A' and 'B' while online. Come play with us…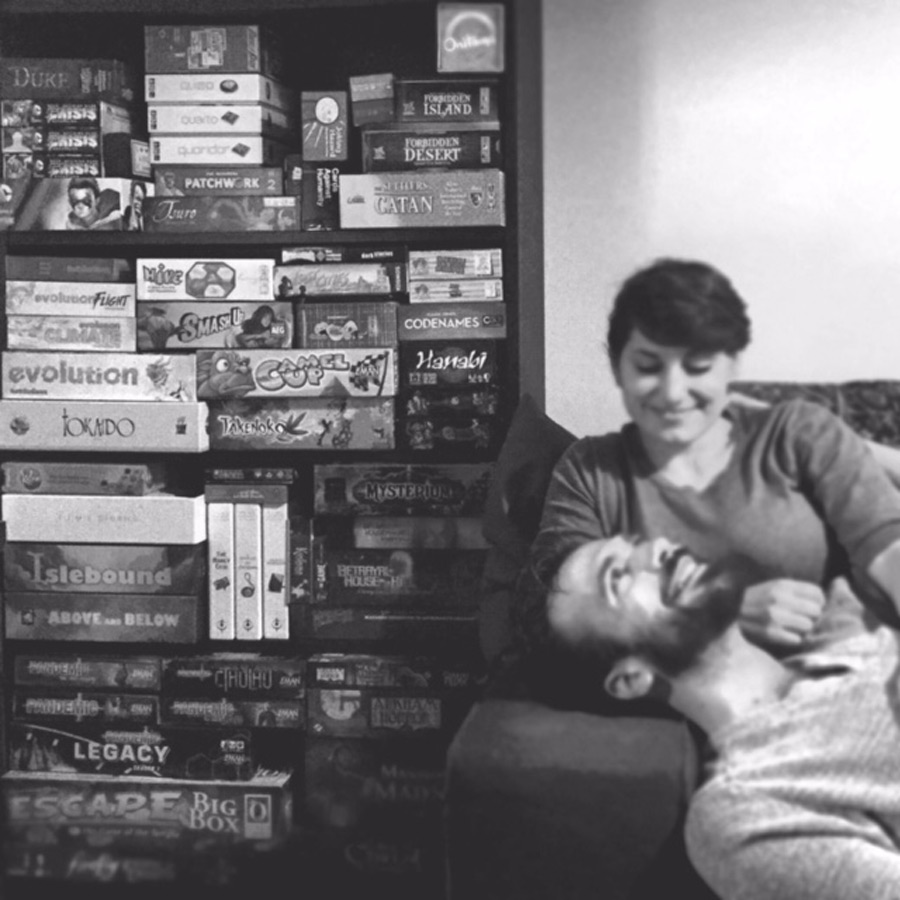 How did you get into this world of non-digital games?
We both grew up playing games independent of each other, but were never serious gamers. 'A' got introduced to gaming proper by friends in university and started a small collection, while 'B' happened upon chance encounters with Catan
and Ticket To Ride
, and began to understand the richness of the game world beyond the games he'd grown up with. We got together, aimlessly wandered into a games store one day, and never looked back.
How often do you play?
Quite a lot, and still nowhere near as much as we'd like! We'll play at least once a week, and often have sessions of multiple games… Depending on what we're in the mood for, it can be a few casual rounds, or an entire day of it. Either way, we always have time to play!

Can you tell us something about your shelves?
Apart from that there's never enough of them? We'd love to have a room just for our games, but we make do with the space we have. We've been gaming together for over two years now, and our collection has grown from five or six to over forty different games, not counting expansions! We half-heartedly try to be prudent with which games we purchase, but it's a lost cause: we can never get enough. And since 'A' got into backing on Kickstarter, there's no stopping it. We're fully-fledged addicts.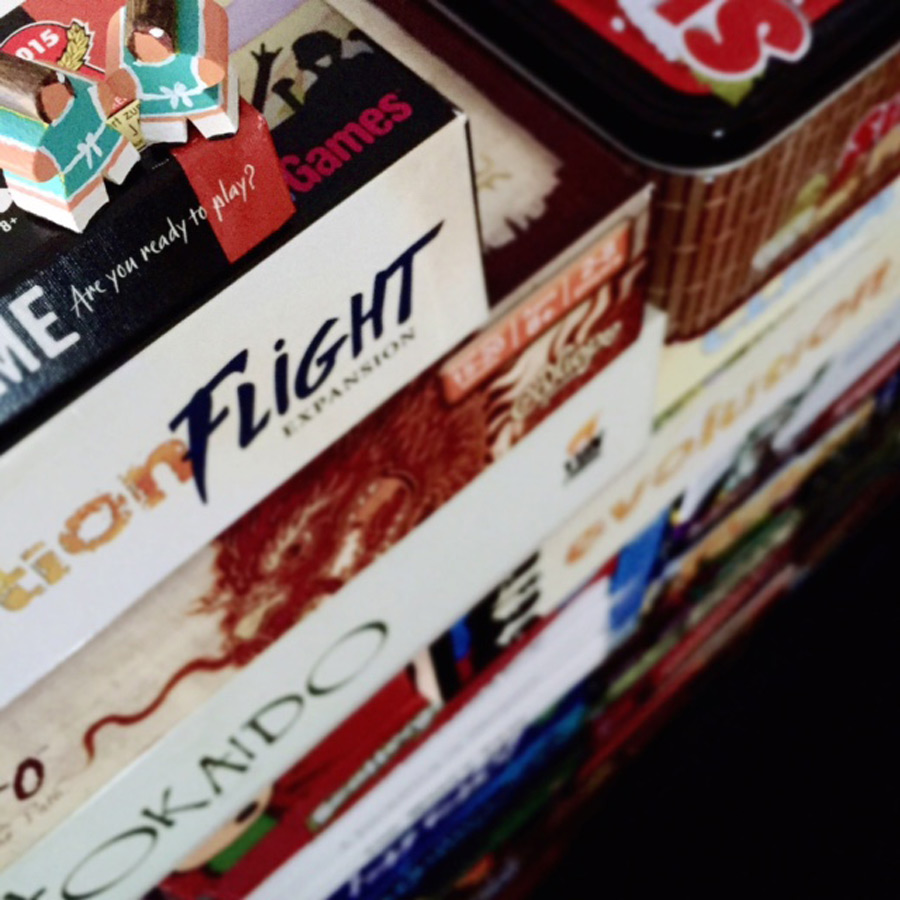 What is your favorite game at the moment?
That feels like an impossible question to answer! It very much depends on our mood, and we really dive into whatever we're playing at the time. We love quick co-op games like Forbidden Island
/Desert, abstract games like Quarto
and Kulami
, party games like Mysterium
or Codenames
, deck builders like Clank
or the DC Deck-Building Game
, mid-size games like Evolution
or Above And Below
and Islebound
, or the heavy-hitters like Arkham Horror
, Mansions Of Madness
, T.I.M.E. Stories
, or Pandemic: Legacy
. There's a time and a place for everything! In addition to all of those, we feel there should be a special mention for Camel Up
for it's unpredictability and sheer enjoyment and Escape: The Curse Of The Temple
, for it's absolute insanity and (at least in our experience) totally unique gameplay.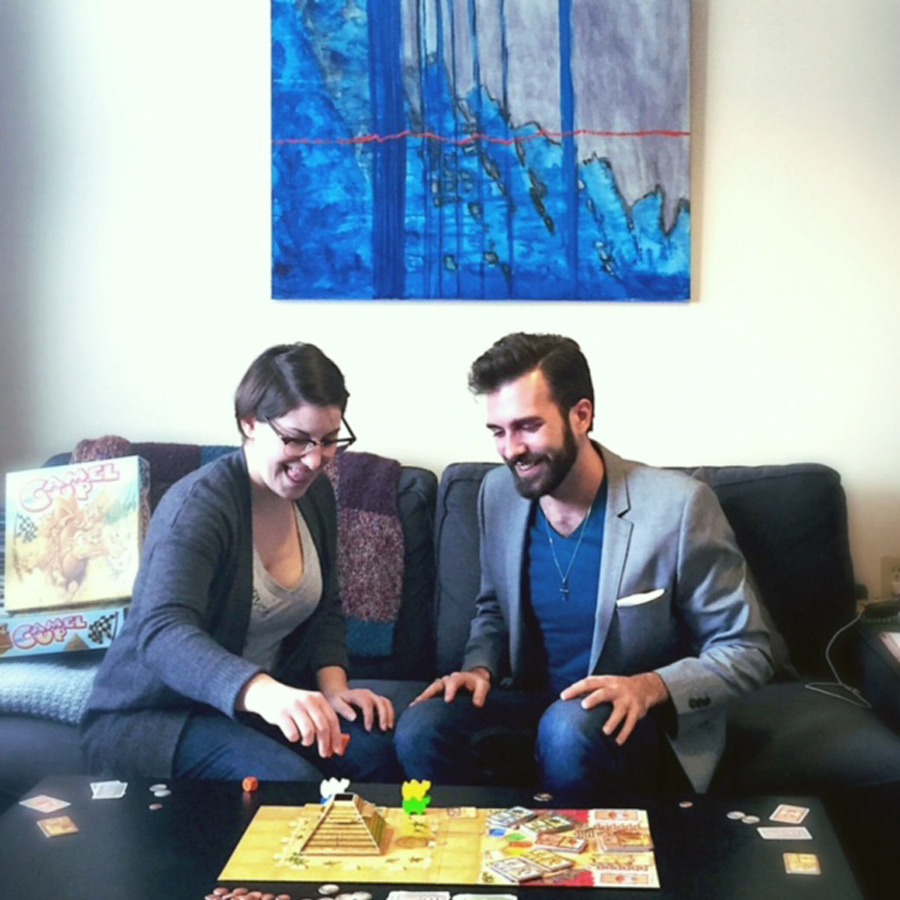 What is your most special or obscure game?
We don't really have anything too obscure, but one of our most special games is Hive
. For anyone who hasn't played it, it's a boardless tile-placing game, in which each tile is a different bug with unique abilities that you use to surround your opponents' Queen Bee. The tiles are made of great quality Bakelite, and are beautifully embossed with the various different bugs. It was one we got very early on when we were looking for specifically two-player games, and we instantly fell in love with it. When we got the 'Pill Bug' expansion, it included two pocket-sized pieces for the travel version, which we don't have, so we just started carrying them around. Now we never leave home without our matching bugs.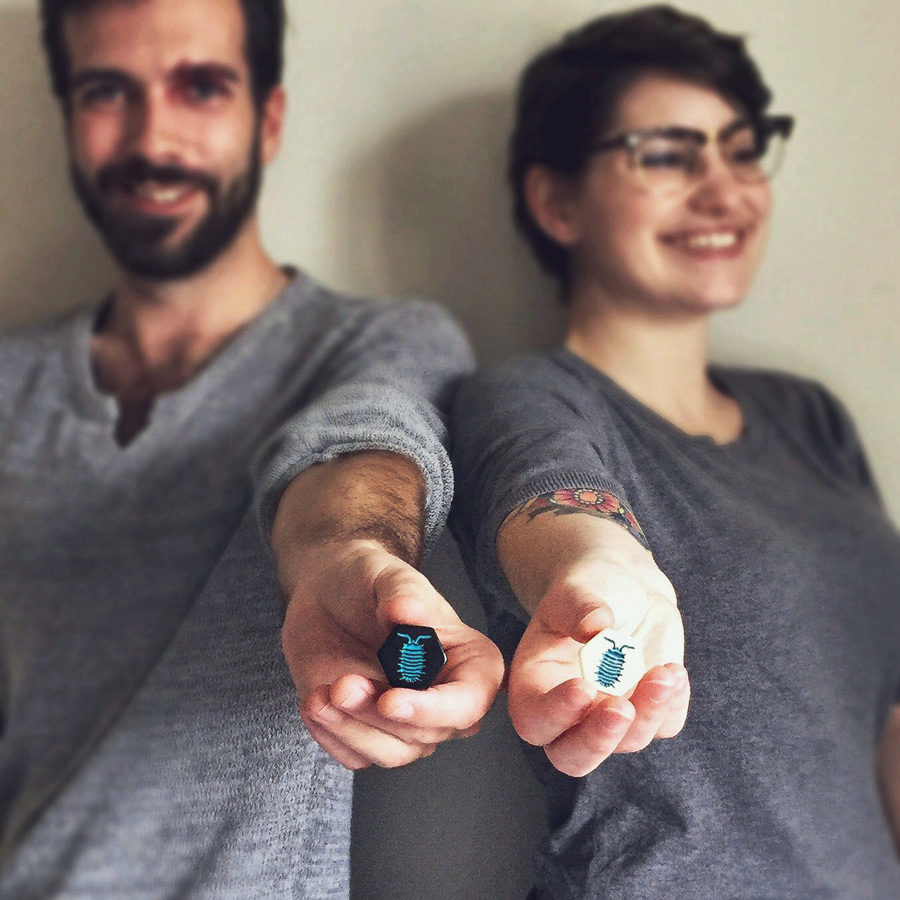 Thank you so much for sharing your story! Something you would like to add?
The gaming community has been an amazing place for us; an international and completely inclusive group of people, and we're very thankful to be a part of it. We connect with people mostly through our Instagram account at @the_grady_twins. See what we're playing, and come say hi!

Would you like to present your board game shelf to the world? Please answer the above questions and include some good quality pictures to your story. Go to this page to submit your story. Subscribe to our online magazine here!