Hello! I'm Sander from the Netherlands and I just started working at a local printing company as an office manager. I'm very excited about it because I've been a long time without permanent work. In my spare time I love to play board games with my friends. It is also a way to keep in touch with them, because we all have such a busy life.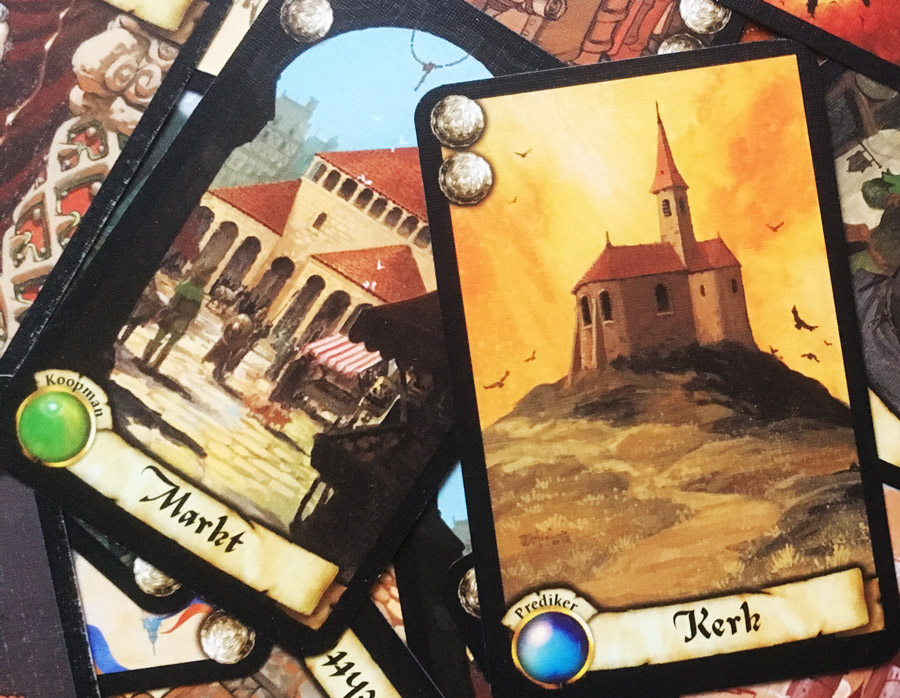 How did you get into this world of non-digital games?
It all started when a friend of mine introduced me to Citadels
when I was in college. We played this game with his roommates at his student house and it was exciting to experience the interaction between all players. I didn't know the roommates very well, but it was exciting to see how everyone was involved in the game. When I came back home in the evening I immediately ordered a copy of this game to have for myself. And so the addiction began…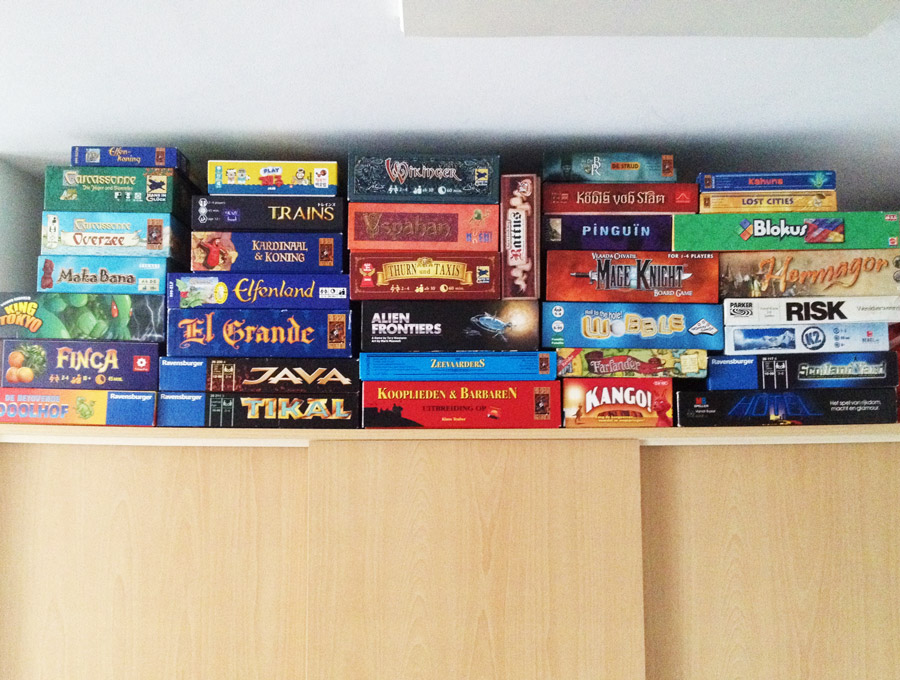 Can you tell us something about your shelves?
Well, I don't have a typical game shelf. I just stack all of the bigger games on top of my closet. As you can see the roof of my closet is bending under the weight of my collection… 🙂 The smaller games, like card games, I store in my bookcase. I have a special corner for them. I think it's about time to think of a better way to shelve my games though, because there's not really any room left for any new ones haha. Plus I don't know for how much longer my closet will be able to handle the weight. Perhaps some of the readers can advise me on shelving solutions?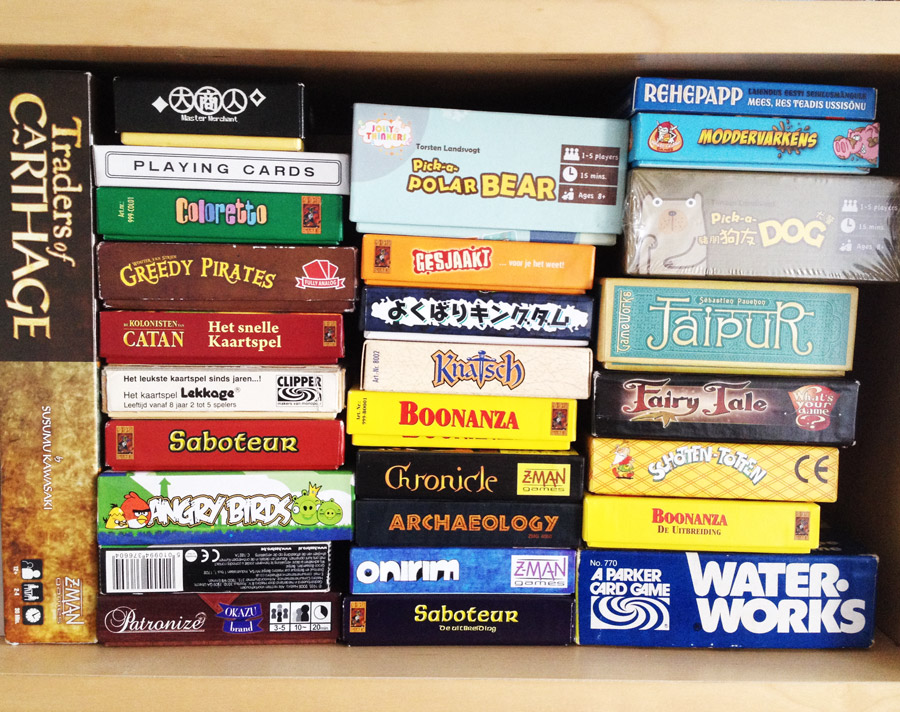 What is your favorite game at the moment?
That's a very tough question! At the moment I really enjoy playing Tikal
by Michael Kiesling and Wolfgang Kramer. It's quite an old game, from the late 90s. I bought it at a local flea market for cheap. It is still today a very good exploration game. It combines my two favorite game mechanisms: Area control and action points!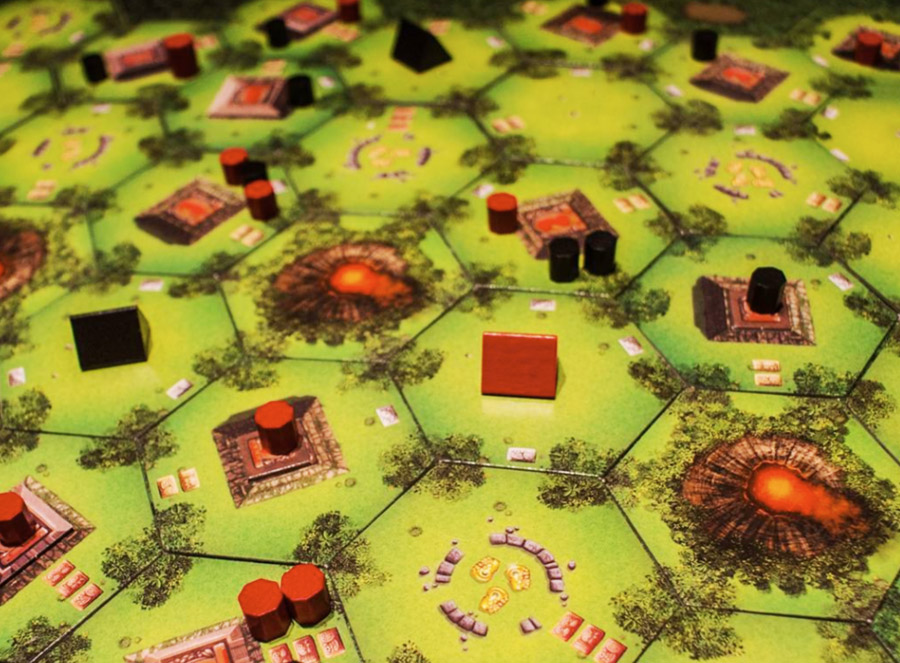 Tikal, photo by @thebeardgamer
What is your most special or obscure game?
I think my original first edition of Trains by Hisashi Hayashi is quite rare. I've heard it has been produced in a very limited edition because of the number of components and it is assembled by hand. I bought it spontaneously when I heard the great stories about this game. It was very quickly sold out at the Spiel game fair in Essen. I looked online for a webshop in Japan and bought it right away. The first edition looks more special than later versions
in my opinion.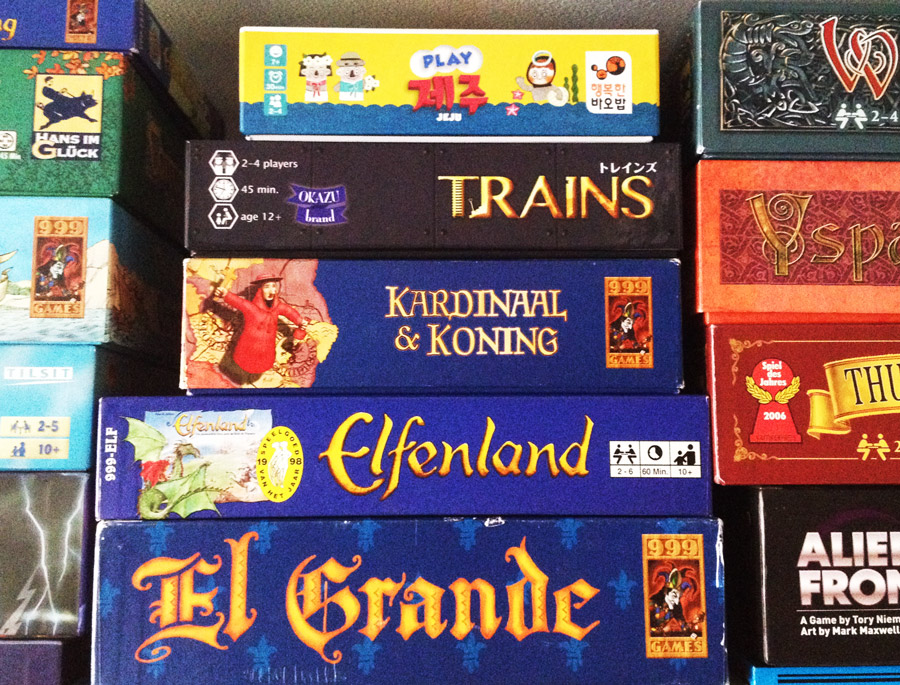 Thank you so much for sharing your story! Something you would like to add?
Great site! I really like to read all the different stories of gamers around the world!

Would you like to present your board game shelf to the world? Please answer the above questions and include some good quality pictures to your story. Go to this page to submit your story. Subscribe to our online magazine here!