I am Élise Plessis and I am currently 33 years old. I grew up in France in a small ski station on the Swiss border. As far as I can remember, I had two dreams as a child: having a talking squirrel living on my shoulder and becoming a « drawer ». I first really loved drawing rabbits (small, big, crazy, hungry, pink rabbits). Then, I found out that everything was fun to draw. I moved to Paris when I was 18 to learn graphic design and then I kept on in Brussels in Belgium. I understood that I had no talent for—or interest in—working in advertisement and realized that illustrating and eating chocolate was my only true destiny.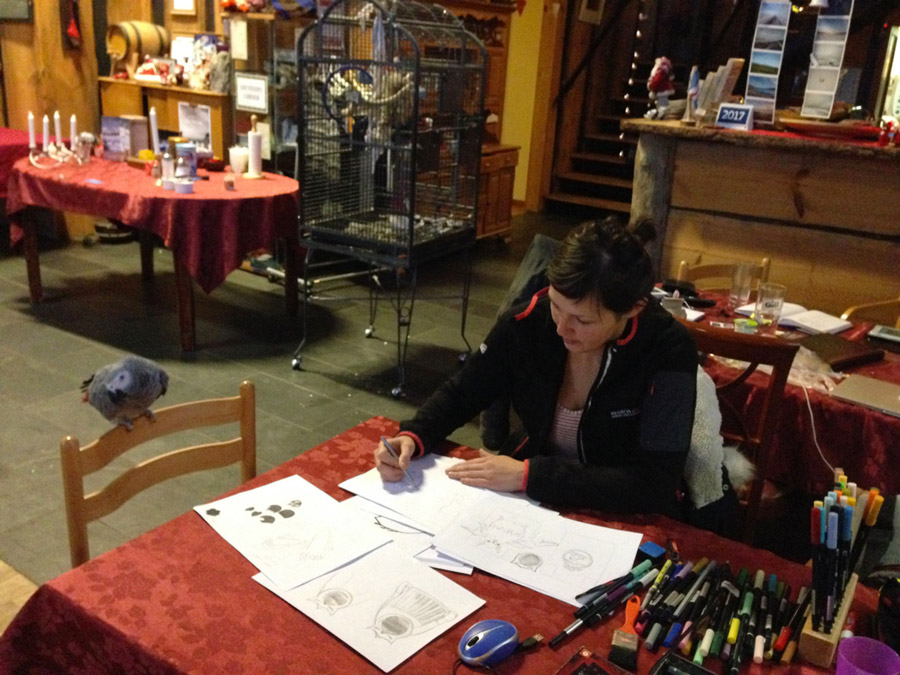 I got my diploma and chose to have a part-time job in a newspaper store in order to have time for drawing without any financial worries. Sometimes illustrating can be lonely and static so I really enjoy having a second job that allows me to move and to meet other human beings. I also get a lot of ideas by doing something else.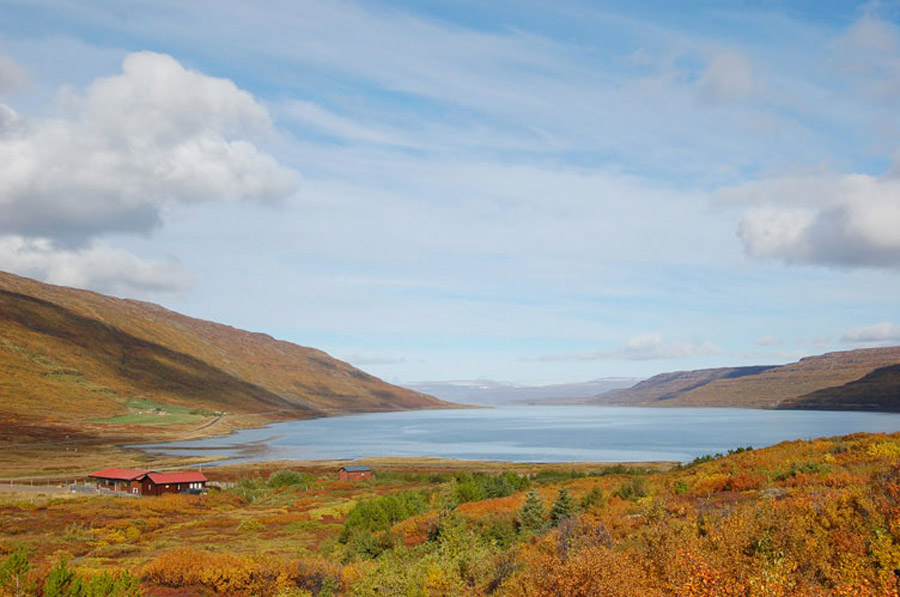 7 years ago, I went on holiday to Iceland and fell in love with the country and with an Icelander. I moved there 6 months later and now live in a valley at the bottom of a fjord surrounded by beautiful wild nature—untouched. The next village is 90 miles away. We have horses, chickens, fishes and even an arctic fox.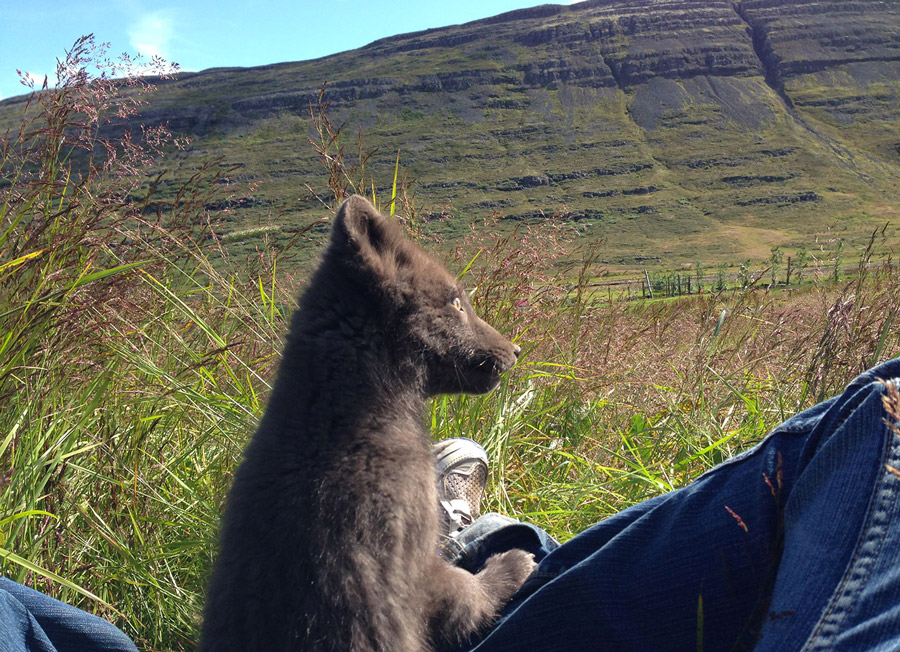 I draw every morning. I wander along the fjord and play around in the afternoon. I work in a guesthouse every evening.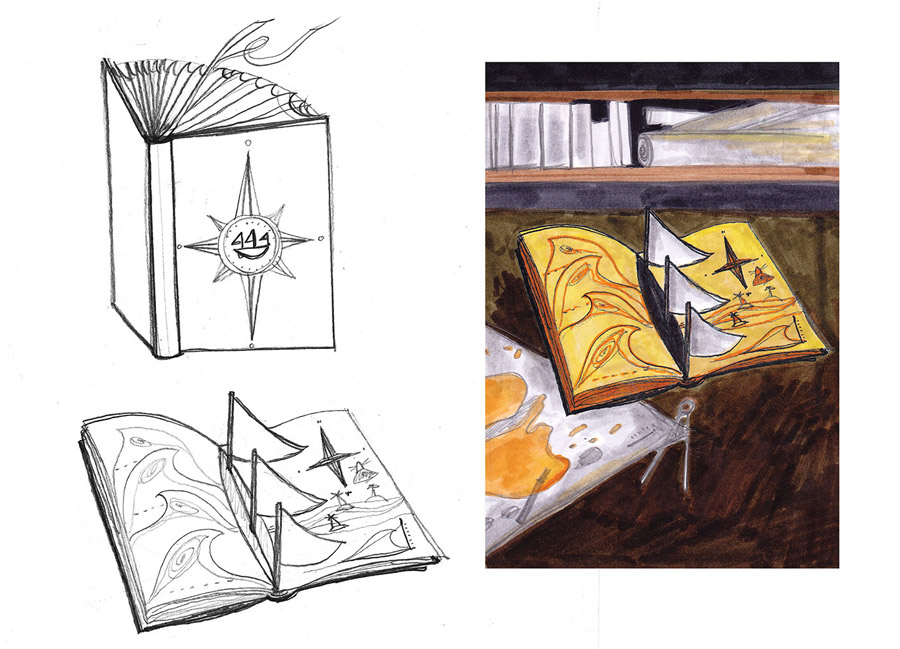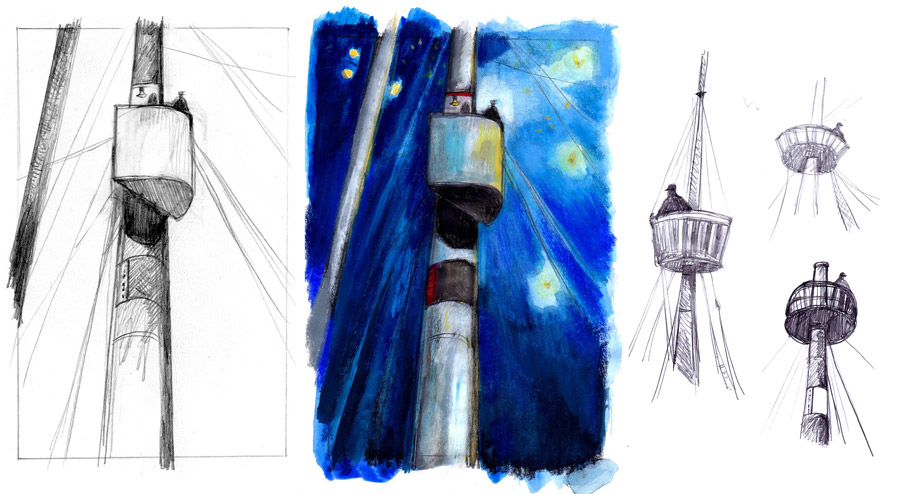 I met Shadi Torbey, the designer of Onirim
, in Brussels, exactly on the last day of my 5 years of study. He was looking for an illustrator and took my e-mail address. He wrote to me 3 years later to ask if I would be interested in illustrating a board game he had designed… Lucky me.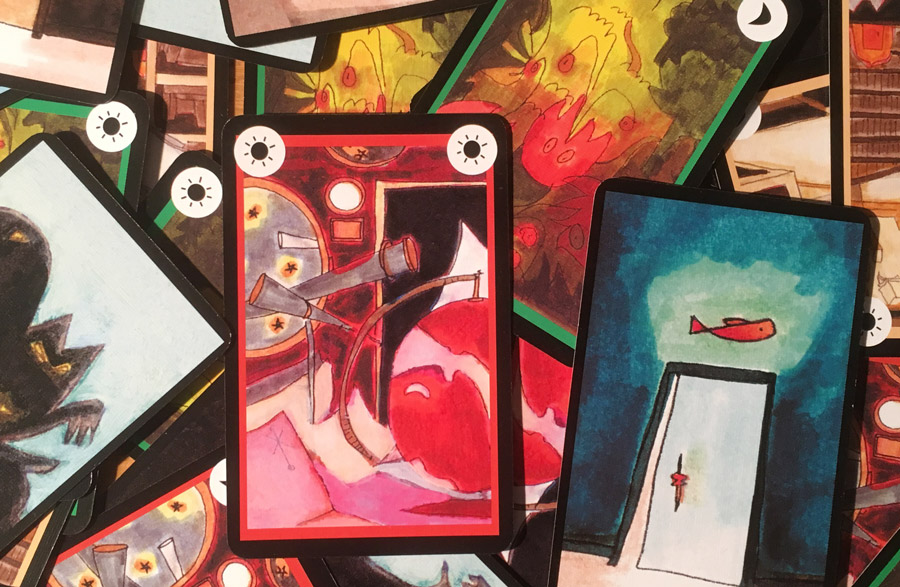 At that time, I didn't know anything about board games and I had not been playing them for years. But I was highly interested in drawing dreams and nightmares and I began to work on Onirim. I had no idea of which images were mainly used on board games and I began in total freedom of mind. A few days later, I went to a board game shop and discovered that most of the games had a very realistic or heroic fantasy style of art. I began to fear that Shadi would refuse my drawings which looked quite unusual in this landscape. But he told me to keep on…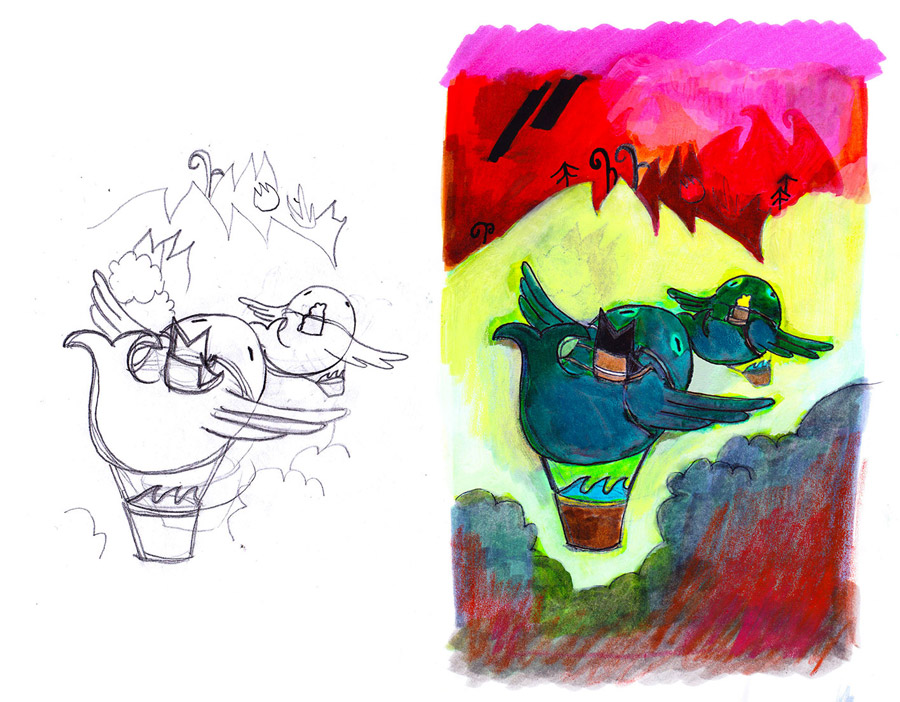 Later on, Shadi met Zev from Z-Man games in Essen and presented Onirim which got published in 2009. It was a lot of excitement and joy to see the little blue box for the first time. Shadi had a lot of other ideas so we kept on with the Oniverse (Urbion
, Sylvion
, Castellion
, Nautilion
) since then and it has been a lot of fun.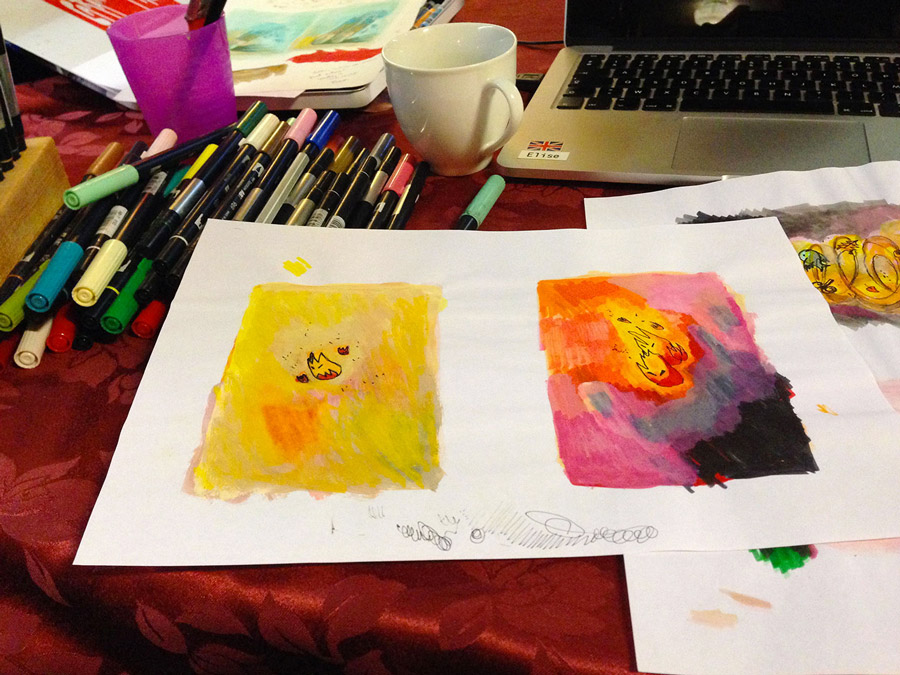 I like poetry a lot and I am a day-dreamer so I hope that my drawings reflect this. I have a rather spontaneous style. I do everything by hand with felt-tip pen, painting and pastels… I don't enjoy working with a computer, even though I wish I would when I make some small mistakes that ruin the whole drawing.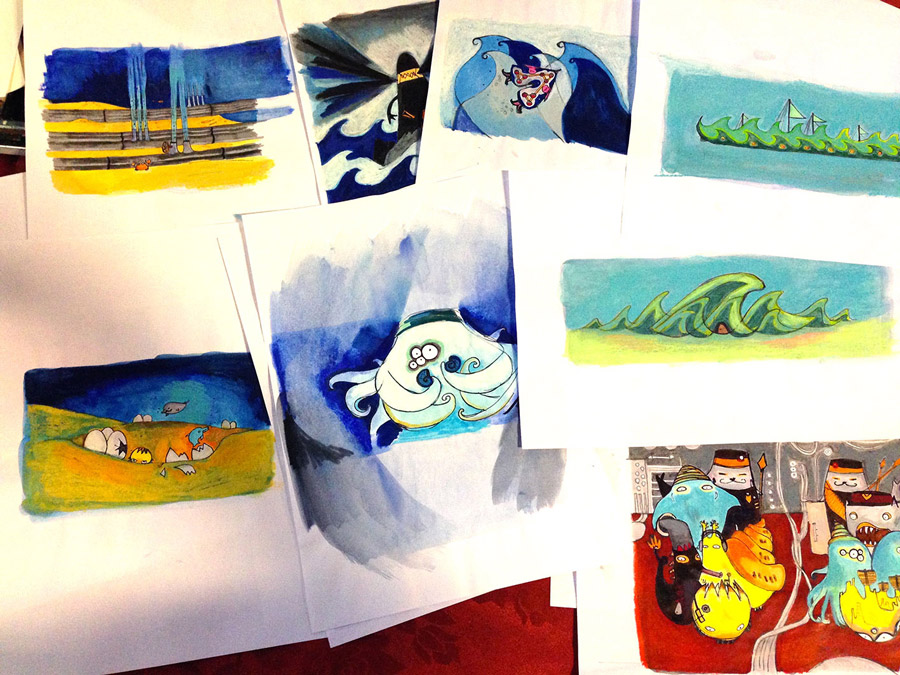 Shadi and I work closely together. We exchange thousands of emails back and forth to find out what would be the best images for the games he's working on.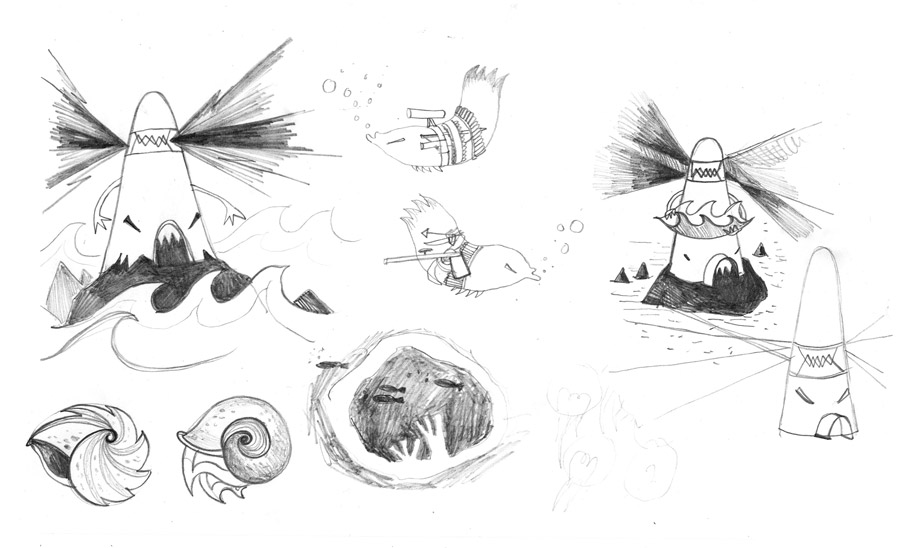 I think that my inspiration comes from playing with reality. Reality is so rich in shapes and colors. I wish I could have helped designing it… I especially love the animal kingdom which is full of amazing and eccentric creatures. Nature is a permanent source of inspiration. I love drawing hairy beasts, weird beings and the seals of my fjord.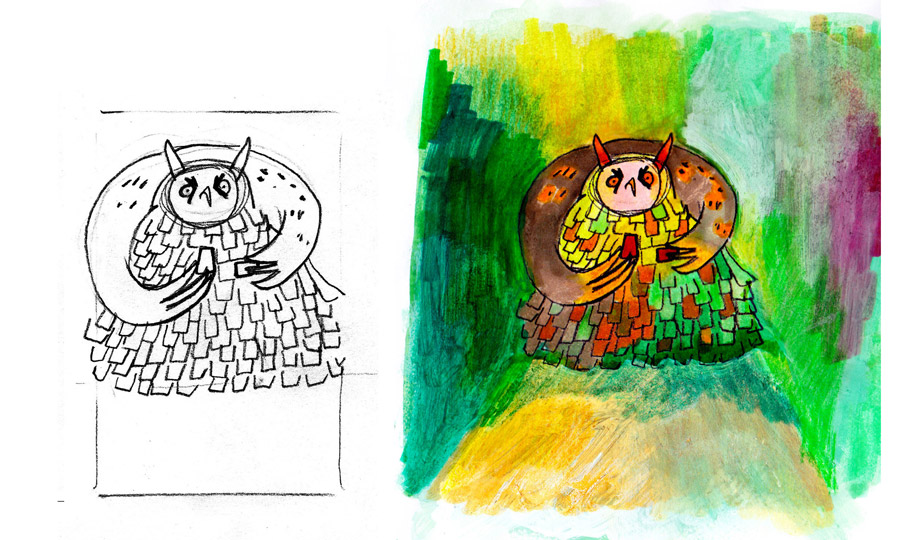 It is especially wonderful to draw illustrations for board games as I know that my drawings will have an exciting life… They will be part of strategies, moved, handled, counted, will be hated or liked or thrown away if it doesn't go well with a game. Overall, what I love about board games is:
– To win (I am a bit too competitive sometimes…).
– All these beautiful little elements to manipulate.
– How relaxing it can be to play alone or with friends and a cup of tea on a Sunday afternoon.
– The amazing diversity of games and experiences you can get by playing.
– Sometimes at home, we are stuck inside because of a snow storm. We lose internet and electricity. Then, the ONLY thing we can do is play. I really love snowstorms.
Photo credits: Élise Plessis. Used with permission.
Get Onirim
, Urbion
, Sylvion
, Castellion
, Nautilion
on Amazon.

Did you like this story? Please share or comment. Go to this page to submit a story yourself. Subscribe to our online magazine here!