Hey guys! I'm Alexander Kandiloros and I run Ninja Print, an indie board game publisher in Sweden. We were honored to be featured on AnalogGames.com in its beginning with our game Story.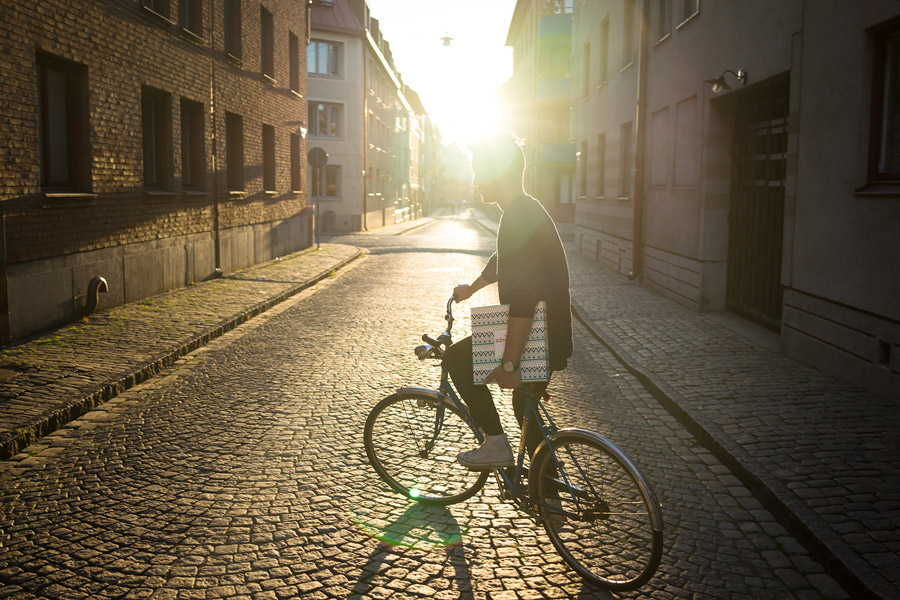 Ninja Print started as a creative outlet parallel to my law studies but has evolved into what I spend most of my time doing these days, just taking the odd legal case on the side. We focus on design and craftsmanship and we have a clear goal of making tabletop games that appeal to people who aren't typical gamers. We make what I like to call "coffee table games".
After having released nine games since we started in 2011, we've now made our first game in English that we're now crowdfunding. It's a filler game inspired by the great Guillotine
about getting into the legendary night club Berghain.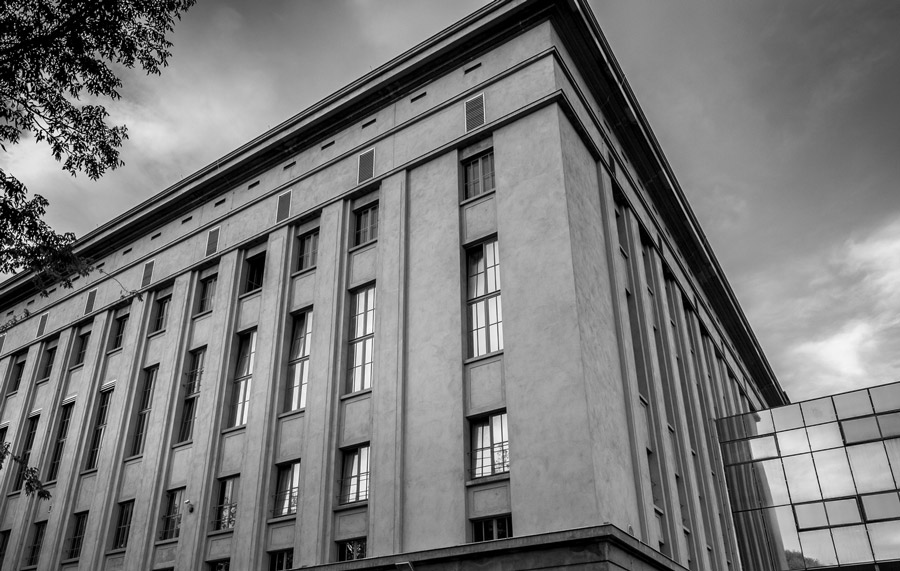 In Berghain ze Game, all kinds of people are standing in line trying to get in to Berghain, the world's most notorious night club. As one of Berghain's legendary bouncers, it's your job to foster the right mix. Let the right people in, outshine your colleagues and win the game!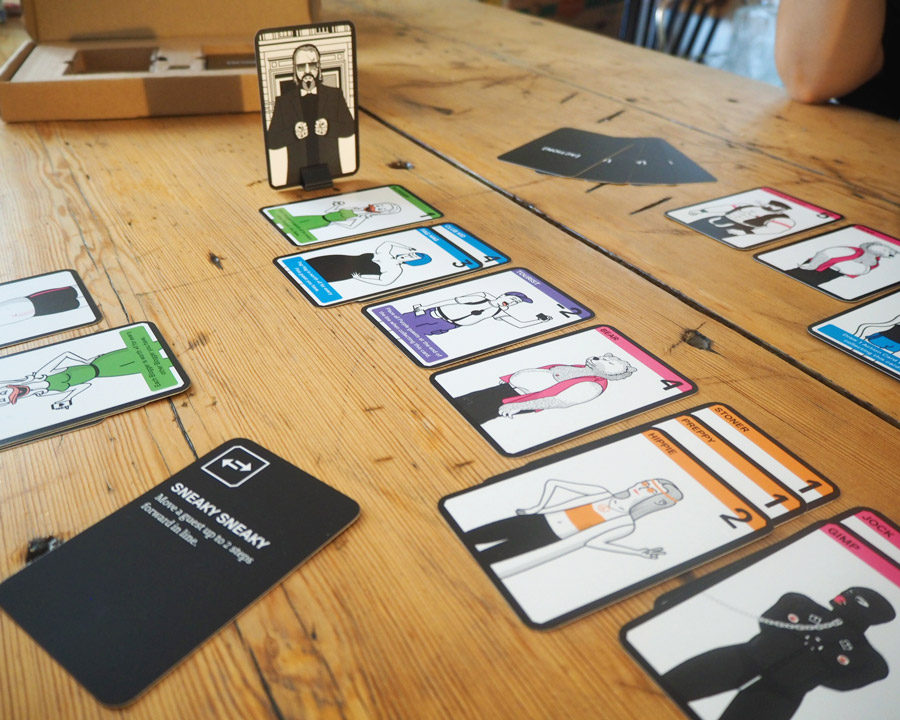 We wanted to make a gateway game that both non-gamers and game night veterans can enjoy. It's a light filler game that mixes strategy and luck. It's also a love letter to the techno scene and a really fun way to learn more about gay culture. Anyone ages 10 or older can play, but as the game has drug references the age any specific kid will be allowed to play is up to ze parents.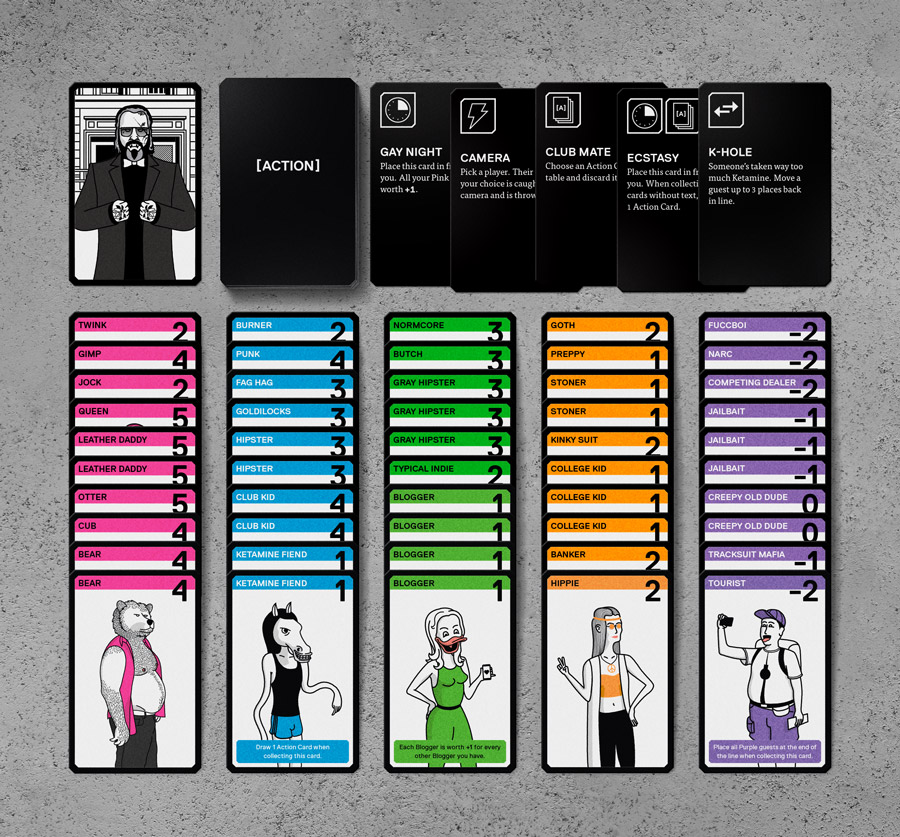 With mechanics inspired by Guillotine
but with a theme much more relevant to us, Berghain ze Game is a queue management game for 2–6 players where games last 10–60 minutes. Players take turns as the bouncer of the world's maybe most notorious night club, letting the right people in. The game takes place in line and players are given Action Cards which manipulate the line order right before letting guests in, which is what makes the game interesting, dynamic – and fun!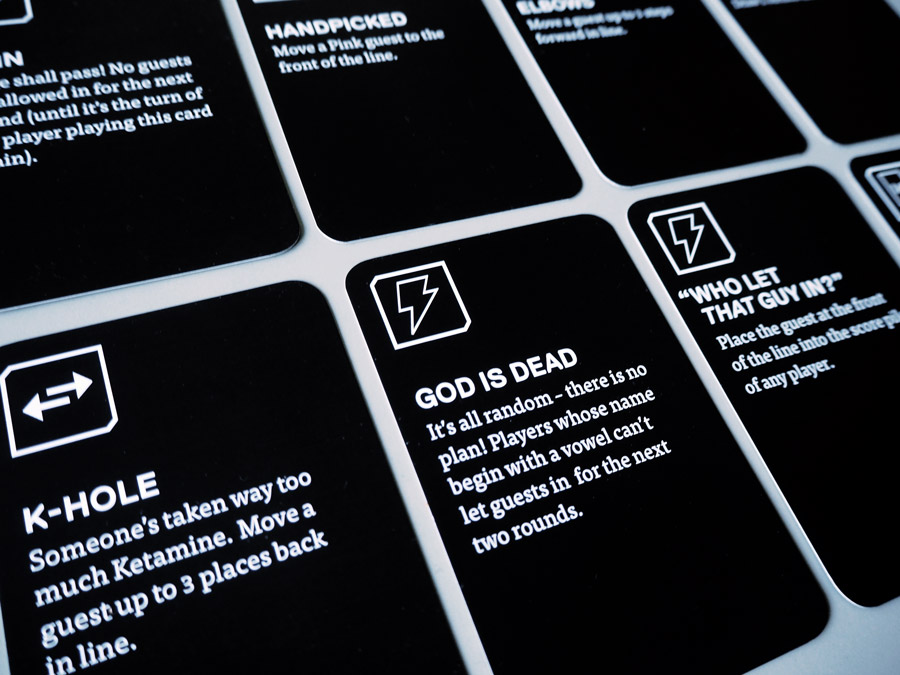 The goal of Berghain ze Game is simple. Players have action cards on hand and guest cards are placed on the table. Guests include Hipsters, Gimps, Bloggers, Fag Hags, College Kids, Narcs, Bears, Cubs, Stoners, Club Kids and lots more.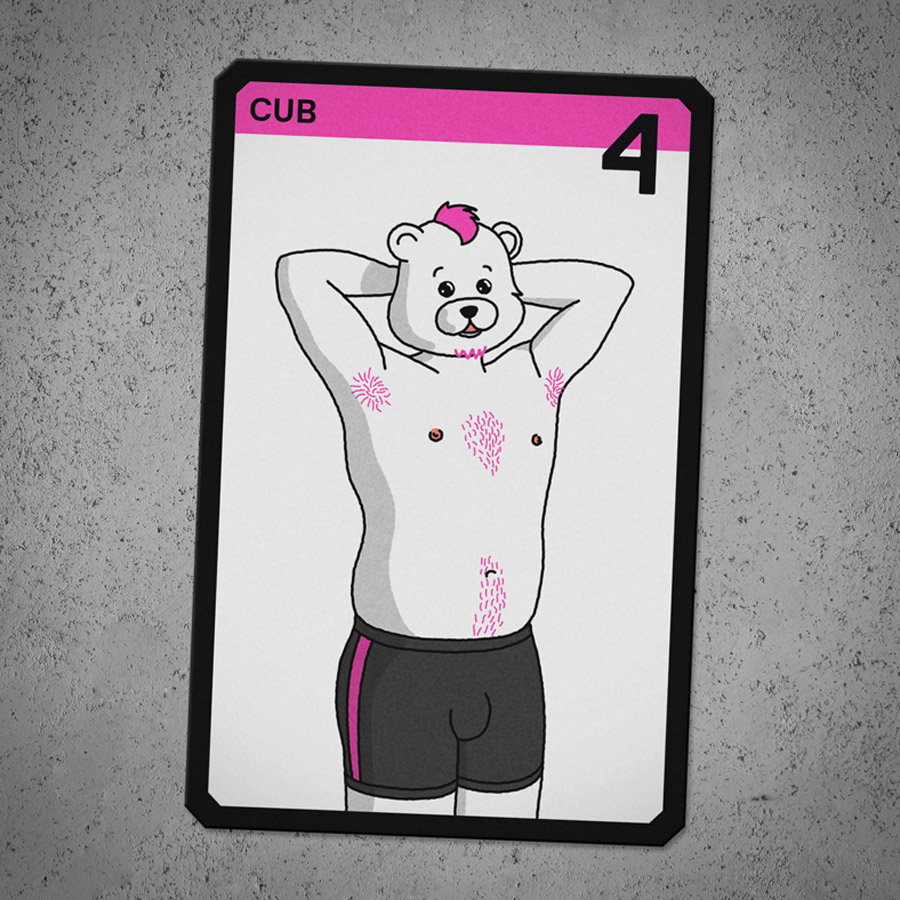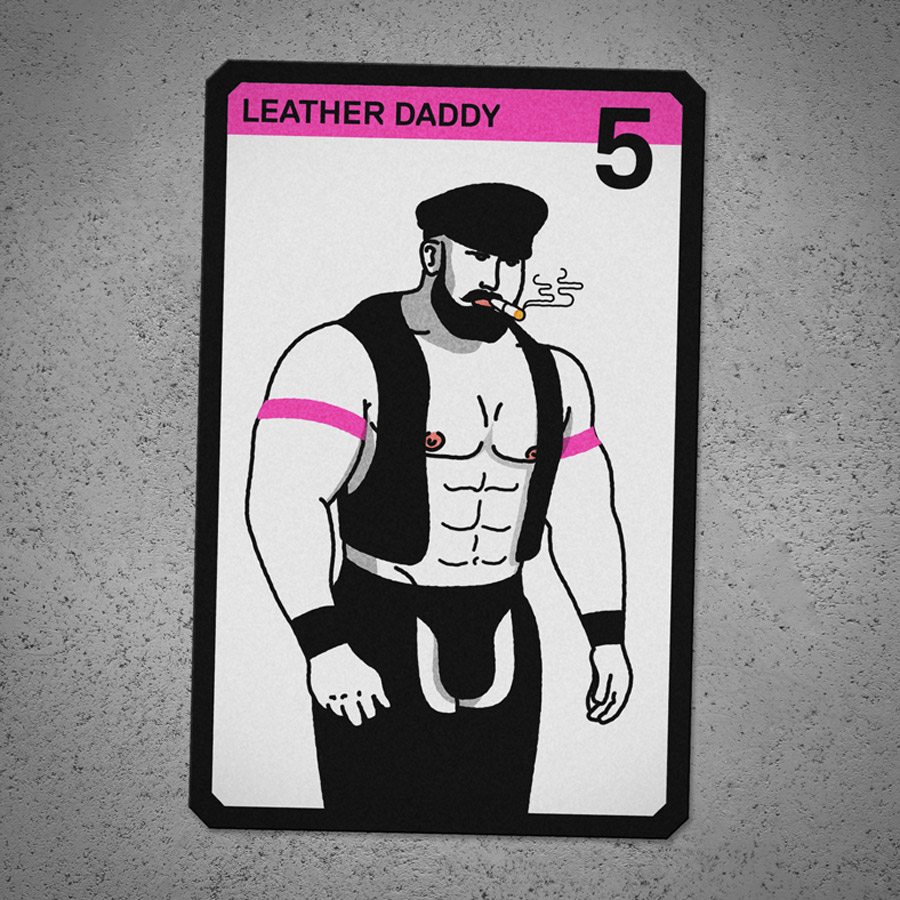 Guests of the same color form a crew if they're next to each other. Crews are treated the same way as guests and take up one place in line. There are five guest categories and the pink cards are the most valuable. Guest cards form a line in front of the Bouncer and they score between –2 and +5 points. The player with the most impressive guests (i.e. the most points) when the line is empty, wins the game.
Berghain ze Game is seeking funding on Kickstarter until December 7, 2016!

Did you like this story? Please share or comment. Go to this page to submit a story yourself. Subscribe to our online magazine here!