My name's Daniel Jamie Williams, I work mostly as an illustrator/animator here in London but I also like to design games. For me, Hunting Me, Hunting You is the game that I wanted to have as my first title as it combines so many of the things I love within tabletop games.
I'm really into social deduction but at its core I like solving puzzles. A social deduction game is about piecing the parts of the story together whilst also trying to second guess and work out people's truths from their lies.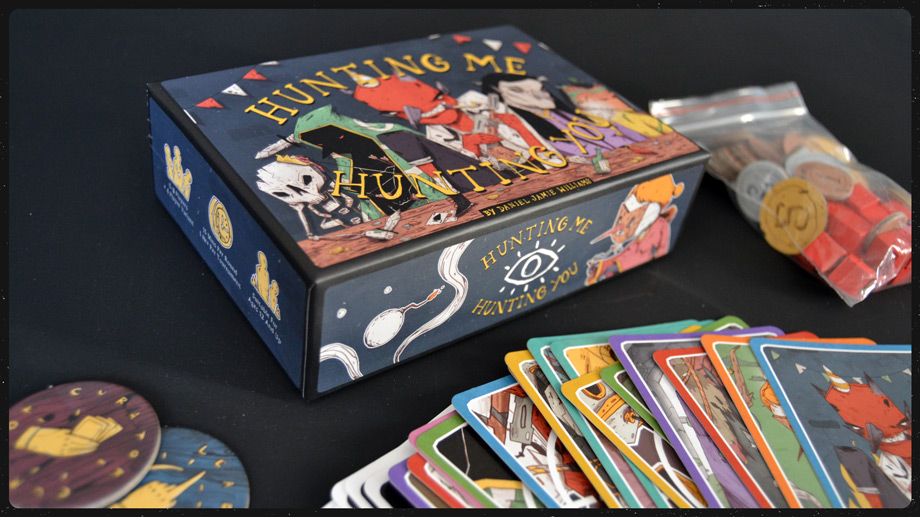 I had the idea one night about a social deduction game where everyone has to work out their own puzzle. The idea started as a note on my phone, back in 2019, titled 'Game Thoughts' which quickly became 'Game Thoughts 2', '3', '4' and onwards. The idea of each person having one target and also having to 'identify' who is targeting them was the main mechanic but it initially brought up a few problems.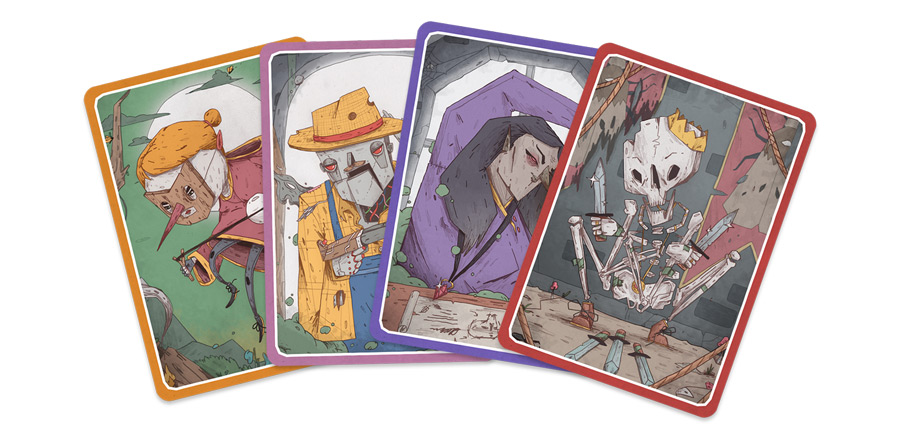 One of the great things about designing a game is that you'll occasionally hit a roadblock, where the game seems like it has no way of working. Trying to overcome that roadblock can often lead to new, interesting and exciting mechanics developing.
For Hunting Me, Hunting You the roadblock was that, if 'Target' cards were randomly dealt out, players would sometimes get themselves as their own target. My solution was to create a role that chooses which player is hunting who – The Curator!
But what if someone gets The Curator as their target? Surely The Curator would know and be able to 'identify' them with no problem? The solution was to create The Protector role – a player who works alongside The Curator but who stays secretive throughout.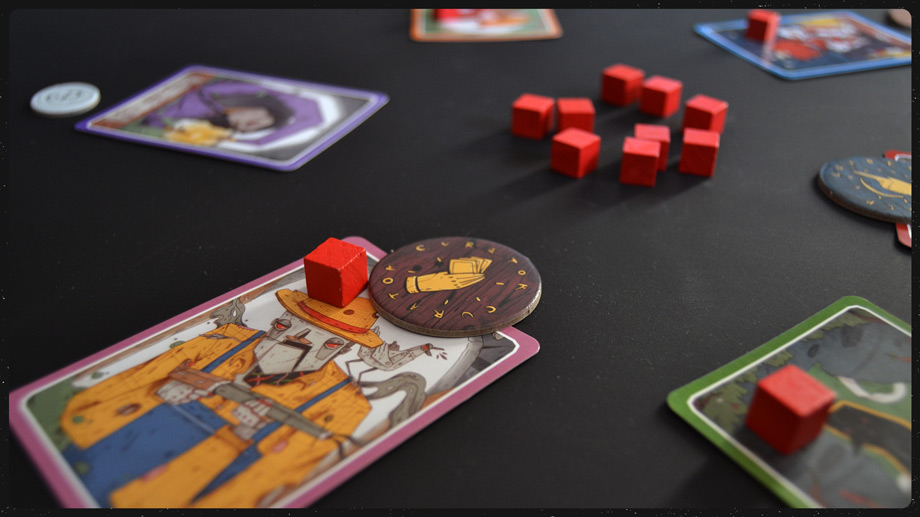 Not only did this solve the dealing issue but it created an interesting new dynamic – players now know who The Curator is but can't predict who The Protector could be hunting down. Suddenly the information given on each turn can't be taken so literally and players would be better off taking their time and getting more information, unless they're into calculated, early risks!
Gameplay in Hunting Me, Hunting You takes place over two phases – The Night Phase and The Day Phase. The Night Phase has players taking turns to be the only one with their eyes open, placing damage cubes on other players' character cards. After their turn they close their eyes and the player to their left takes theirs. The information in front of them is always limited as they can see what has happened but not necessarily who did it.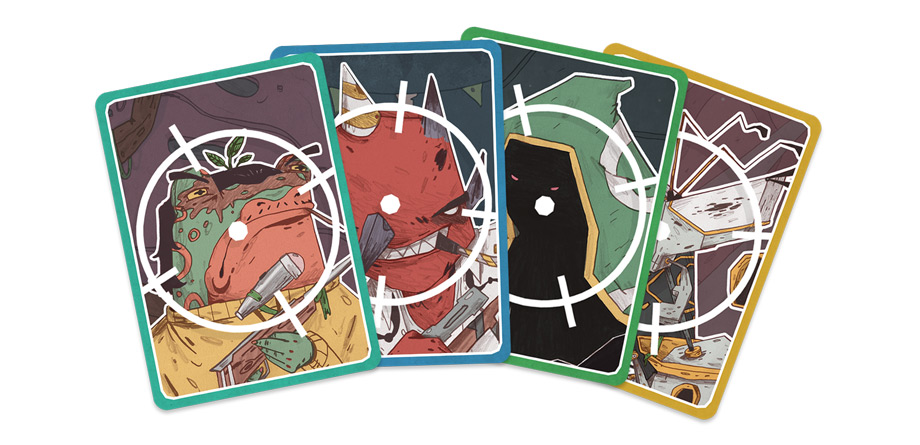 Each phase the Leader Token is passed clockwise, meaning position is an important element of the game. This is something I was inspired to do as someone who's very much into Poker. I love the way the dealer and 'blind' chips in the game completely change how you can, or should, play.
It's been such an exciting process, from trying to put that initial thought into a set of rules, to playtesting, letting the game evolve and, most recently, bringing it to Kickstarter.
I've certainly learnt a lot but, going forward, I'd say the most important step for me would be embracing the roadblocks and letting the solutions shape the game and really bring it to life!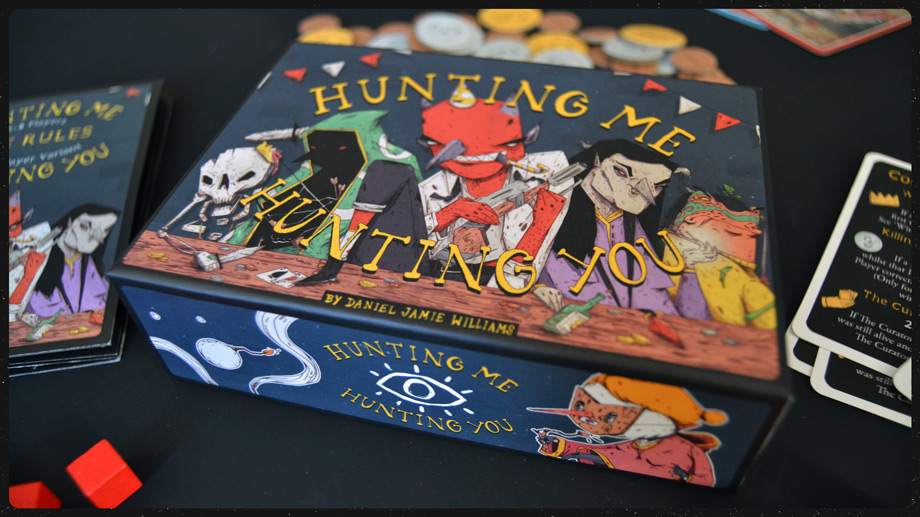 Did you like this story? Please share or comment. Go to this page to submit a story yourself. Subscribe to our online magazine here!