The holidays are here and it's that time of the year when we start looking for fun board game gifts for family and friends. With this crazy year, we know it's even more important to pass the time along with some new tabletop games to forget all the misery. That's why we've put together a board game gift guide for you to get ideas for new games to play with your family and friends.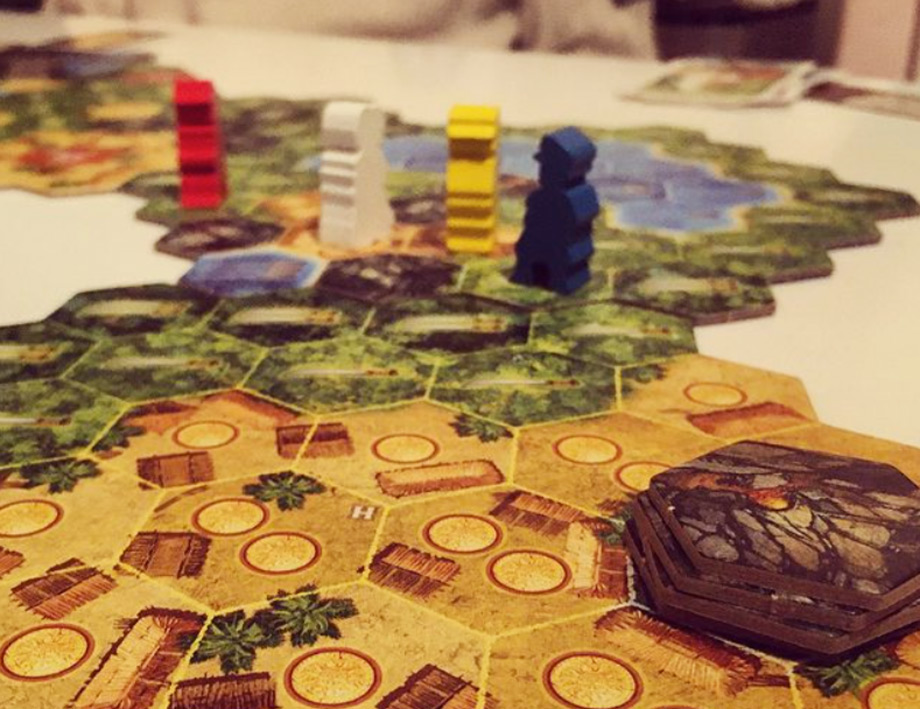 The Quest for El Dorado is a pure blast, and a pleasant surprise too. Race through a dense jungle in pursuit of the legendary city of gold. El Dorado combines deck-building with a racing element. The first player to reach the end wins. The rules are simple and clear, but lead to many interesting options during the game. The modular boards provide much more variety than you might think and no game feels never the same. The rules for 2 players are fun and it's even more fun with 3 to 4 players. There is also a Cave variant included in the base game (see Cave tiles in picture above), that will help you survive the dense jungle. Get The Quest for El Dorado here on Amazon.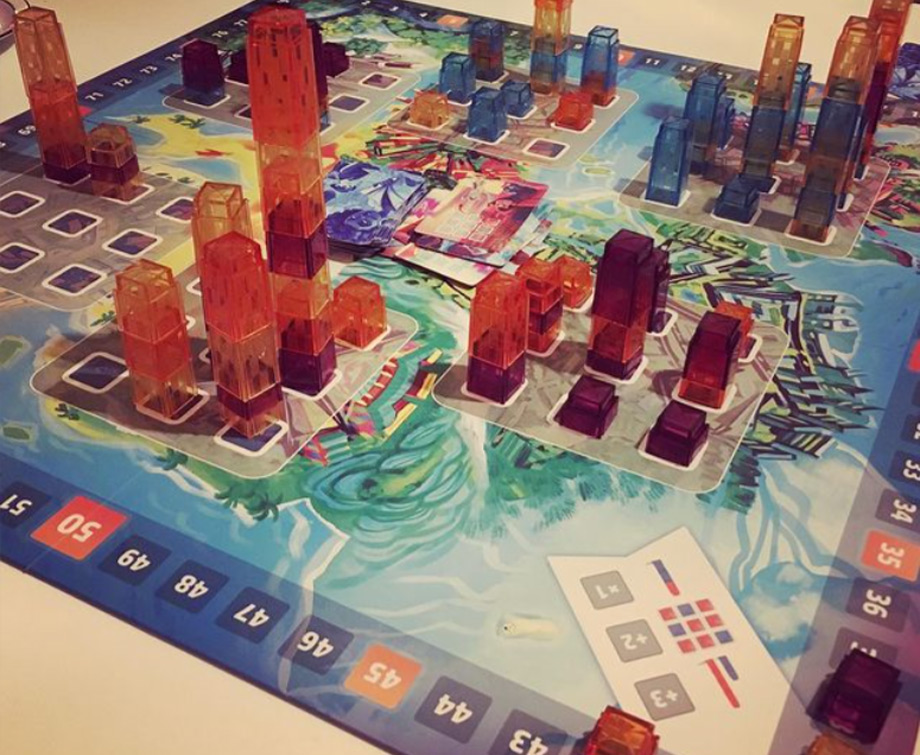 Manhattan is an excellent board game of high-rise city building, with a great table presence. In this Spiel des Jahres winner players compete to build and control towers in Manhattan. In turn, you play a card to contribute stories to your skyscrapers. At the end of each scoring round, players score points for each tower, most towers in one of the six regions, and the highest tower on the board. The great transparent bits accumulate wonderfully, making the game really attractive while playing. Great tabletop game for non-gamers (and gamers as well). Highly recommended as gift for the Christmas holidays. Get Manhattan here on Amazon.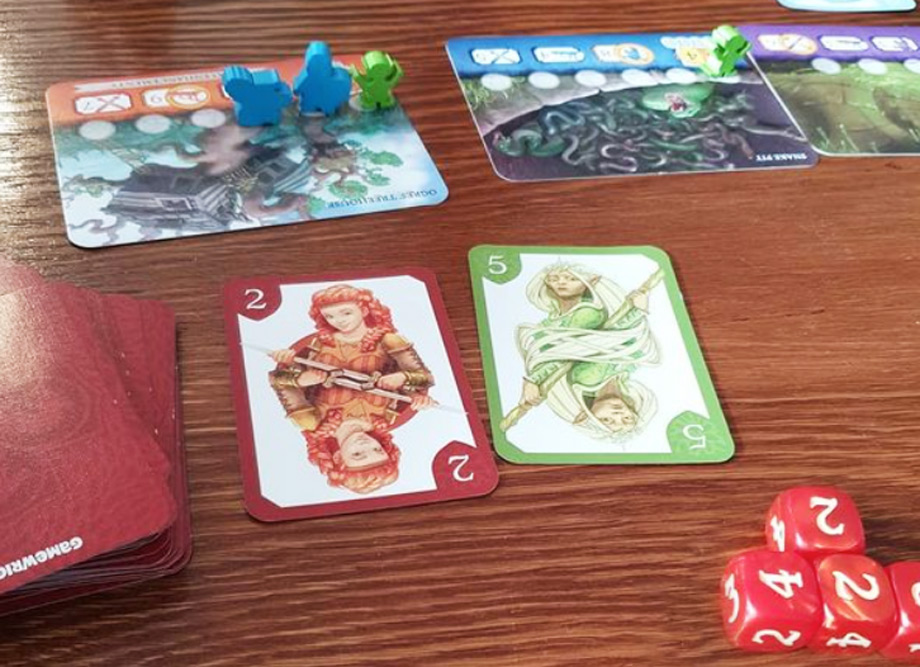 Dragonrealm is the successor to Dragonwood and takes that game's core concepts to the next level, adding area control and new streamlined set collection elements. If you already like Dragonwood, then you will definitely enjoy playing Dragonrealm with your kids. You use cards in your hand (numbered and colored) as straights, flushes or multiples of a color to perform actions with your tokens on the different areas. You earn points by claiming territories when you have the most tokens on them. It's fast, easy and really engaging. Get Dragonrealm here on Amazon.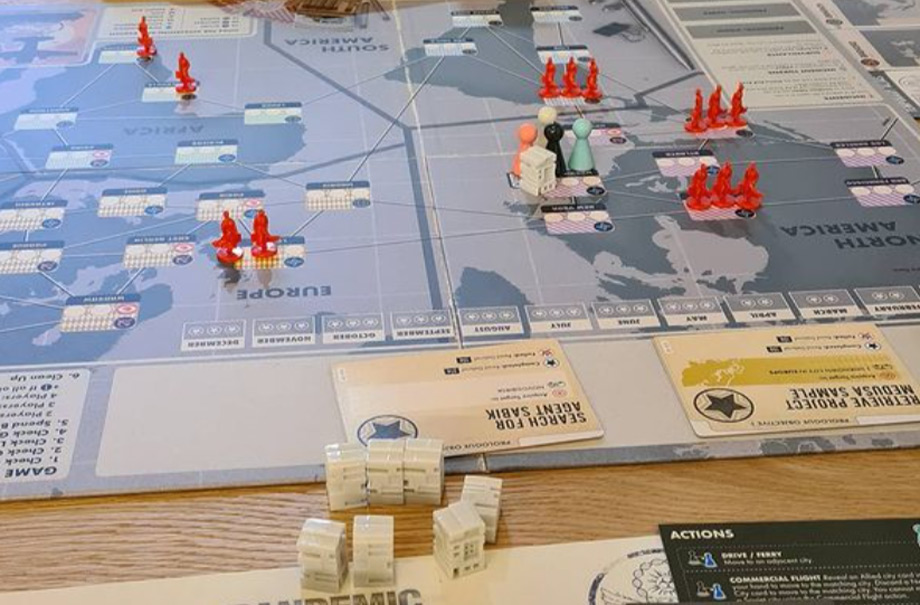 In Pandemic Legacy Season 0 you work together during the Cold War to prevent a Soviet bio-threat—while wondering what your next turn will hold… Season 0 adds a lot to the continuously evolving Legacy series: It has nice twists on the basic Pandemic formula, especially the asymmetry of the board. And the player customization elements are just plain fun. We just finished Season 0 and it was amazing! We don't want to spoil the story too much… This is a must have Christmas gift for families and groups of friends. Get Pandemic Legacy Season 0 here on Amazon.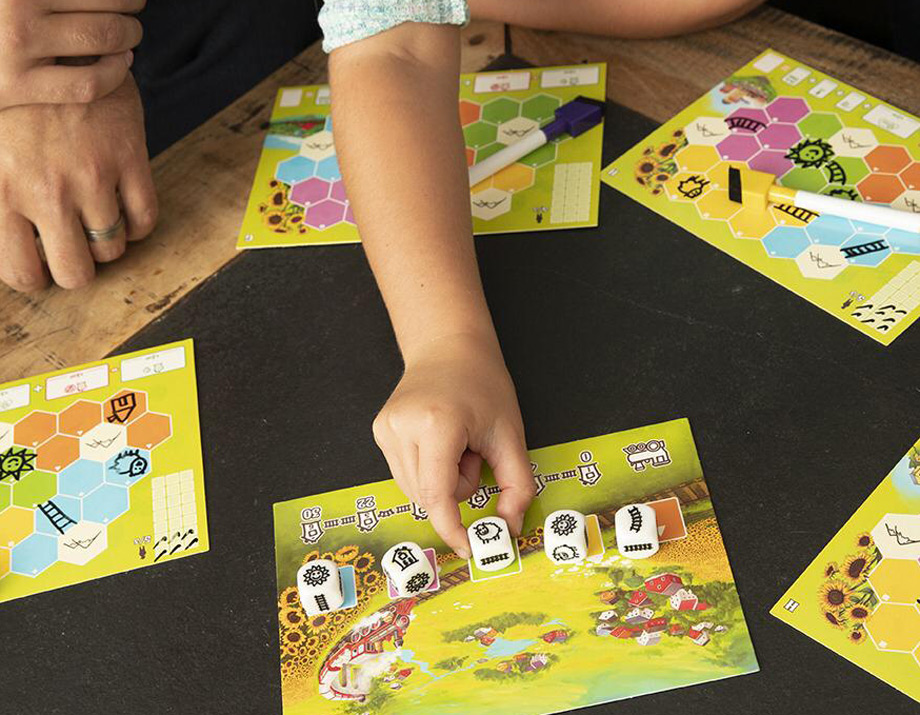 Unleash your creativity in this creative family-friendly board game. This game is for 2 to 5 players, and each player creates their own mountain valley full of happy sunflowers, funny sheep, cute villages and railways to connect it all! It ends when all players have completely filled their valley and then scoring begins. Attract villagers to live in your valley and score points with smart planning. Earn bonus points when connecting your villages with railroads! The game features 20 double-sided dry erase boards and 6 custom dice, for excellent replay value.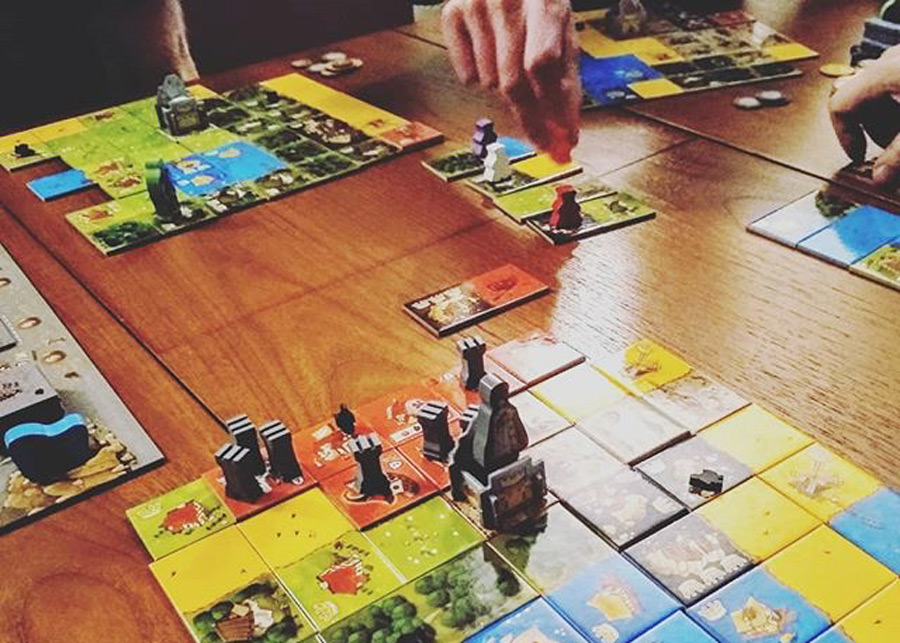 Queendomino is a step up from its little brother, Kingdomino. If you've played this Spiel des Jahres winner and liked it, you'll love Queendomino. It's a standalone tile game, but can be combined with Kingdomino for a wider play area. Queendomino adds more opportunities to score points by building on your tiles and purchasing upgrades. Two to four players can play Queendomino or, if connected to Kingdomino, up to four players can build a 7 × 7 grid or up to six players can build a 5 × 5 grid. The reason why this game is so well appreciated is because it adds a new layer of strategy to Kingdomino. An excellent tabletop game that is easy to explain, but hard to master. Get Queendomino here on Amazon.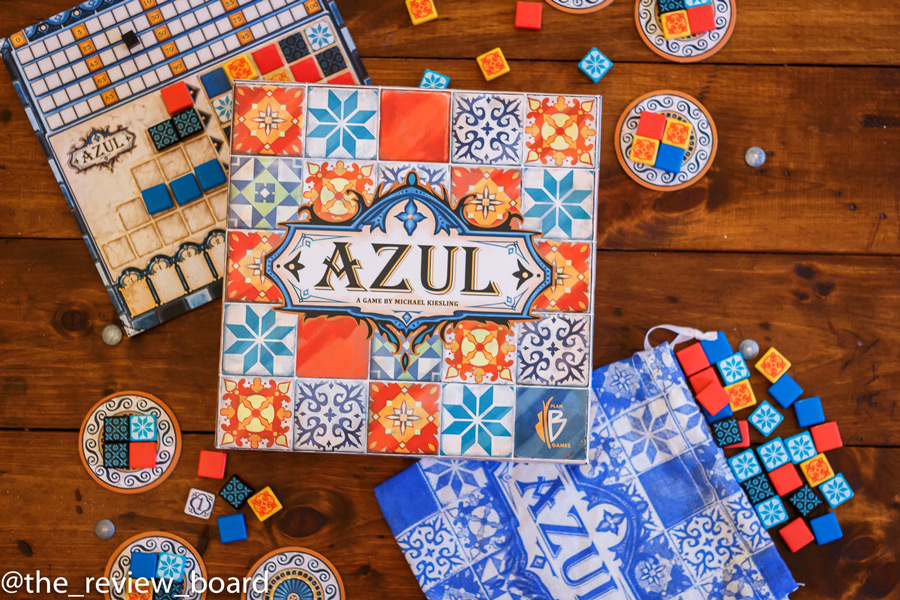 Azul by Plan B games is a stunning abstract game, in which two to four players play as tile laying artists that try to decorate the walls of a Royal Palace. Players draft tiles from a shared pool of tiles (factory displays) and place them on their player board. As the turn progresses, players place the decorative tiles on the palace's wall and score points. Thoughtful tile placement results in extra points, and certain patterns yield an end game bonus. In Azul, balance is crucial, since a wasteful act of acquiring more tiles than needed results in loss of points. Azul is a magnificent game that captures the eye from the minute it hits the table. With 100 different tiles and vivid art, the production value of this game is praiseworthy. Although it is an abstract game, the theme shines (kudos to Chris Quilliams) and the game is simple to teach and yet hard to master. The unique element of drafting (you have to take all identical colors in a pool) improves the interaction between players because players have to pay close attention and adjust their strategy with every turn. Azul is a hit with great mechanism and lovely art, and is everything I want from an abstract game. Get Azul here on Amazon.
Did you like this story? Please share or comment. Go to this page to submit a story yourself. Subscribe to our online magazine here! Top 10 best recommended family home covid pandemic games for Christmas gift ideas X-mas tabletop holiday to play at home