This board game was developed during a Game Design Course at Politecnico di Milano by Luca Bonfanti, Alessandro Malcotti, Paola Mirra, Emanuele Palmiotti, Anita Righetto, and Paola Sarno.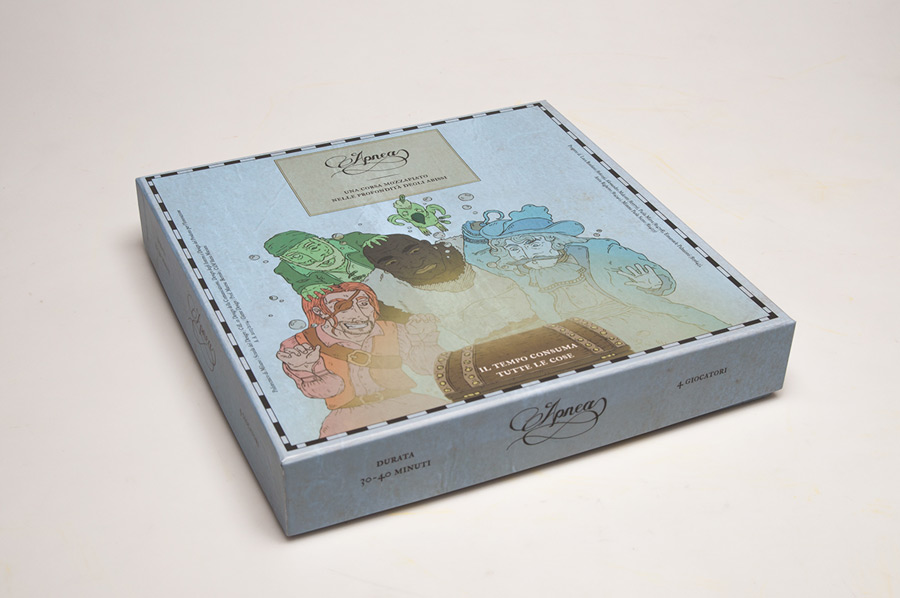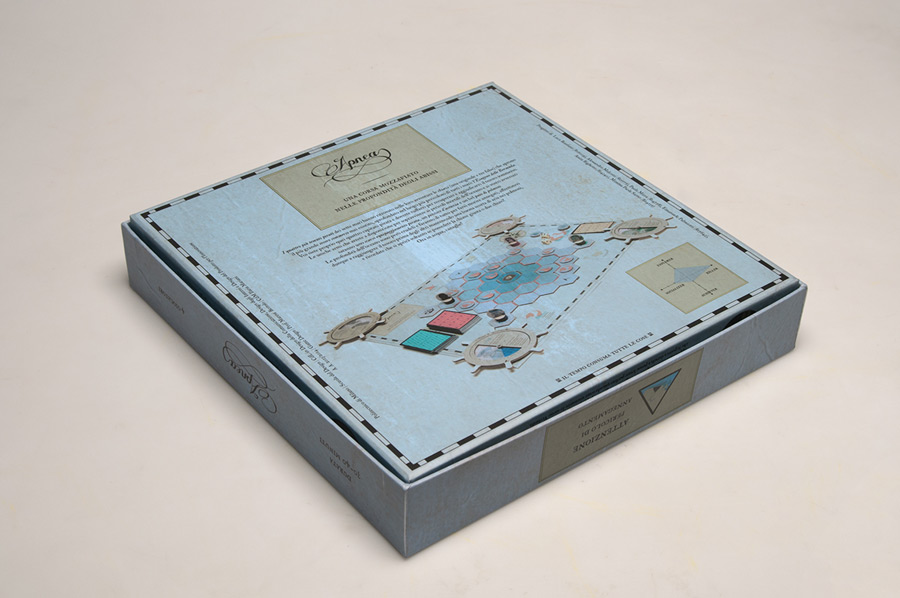 For this course we had to start from a famous phrase, create a concept and develop a board game. Our sentence was "Il tempo consuma tutte le cose" which basically means "Time destroys everything". The design process had also many play-testing sessions before the final prototype was created.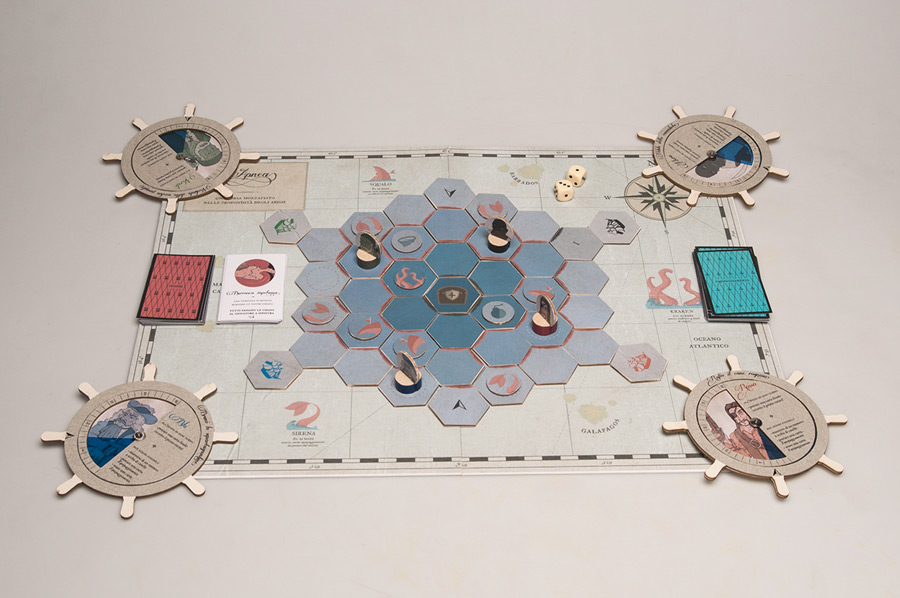 The game takes place under the sea and each player is a pirate – looking for a sunken treasure -while oxygen decreases by doing stuff (such as moving or playing a card). The goal of the game is to get to the sunken treasure without drowning.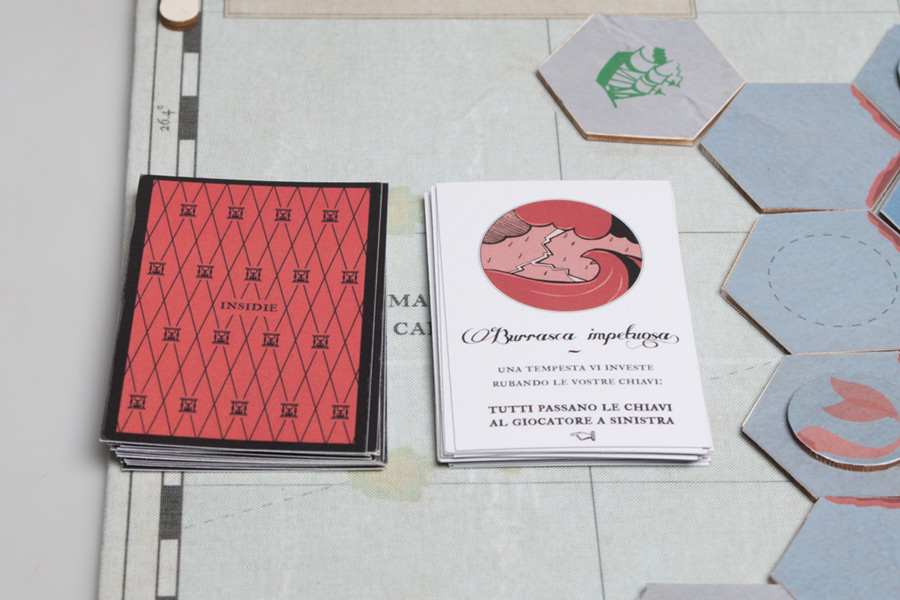 "You are those four scurvy dogs: ye've gotta plunge to win the scavenger and get it back! The only weapons ye've gotta use to be out of the deadly sea danger and skip your bitter scurvy enemies will be a poor pirate riggin, a pinch of shrewdness and a good pair of lungs!"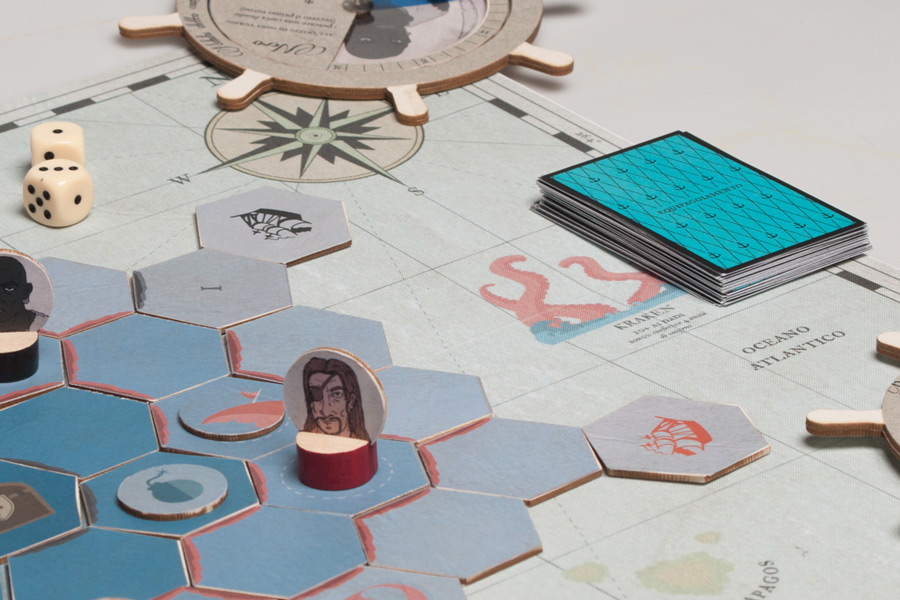 "The sea deeps are bloody cruel though, you'll risk life and limb! So hurry up and get to the treasure before someone else does. Don't waste yer spare of oxygen and remember: you will be able to open the scavenger just with the right key or two of them! Now get into the water, you scurvy dogs! Aaaarr!"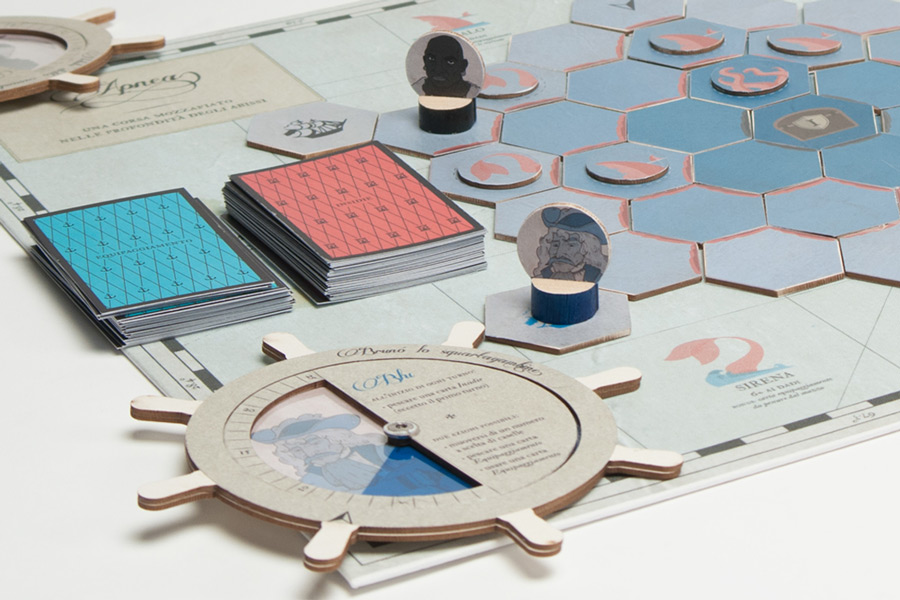 During a round each player takes a turn by performing 2 actions from 3 possible actions: draw a card, play a card or move. The moving follows the path drawn by the hexagons: in particular, it is not possible to move through the red lines unless you have a card to break it.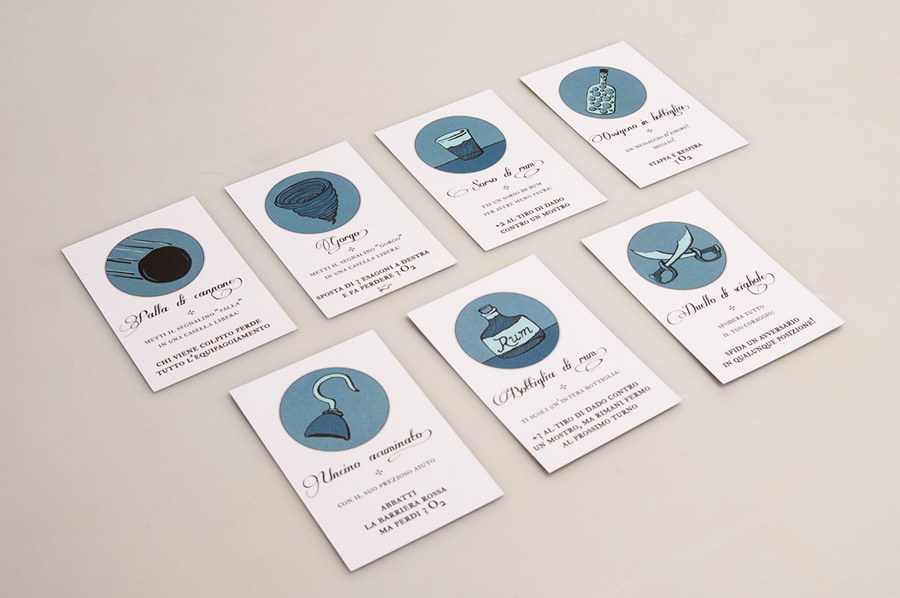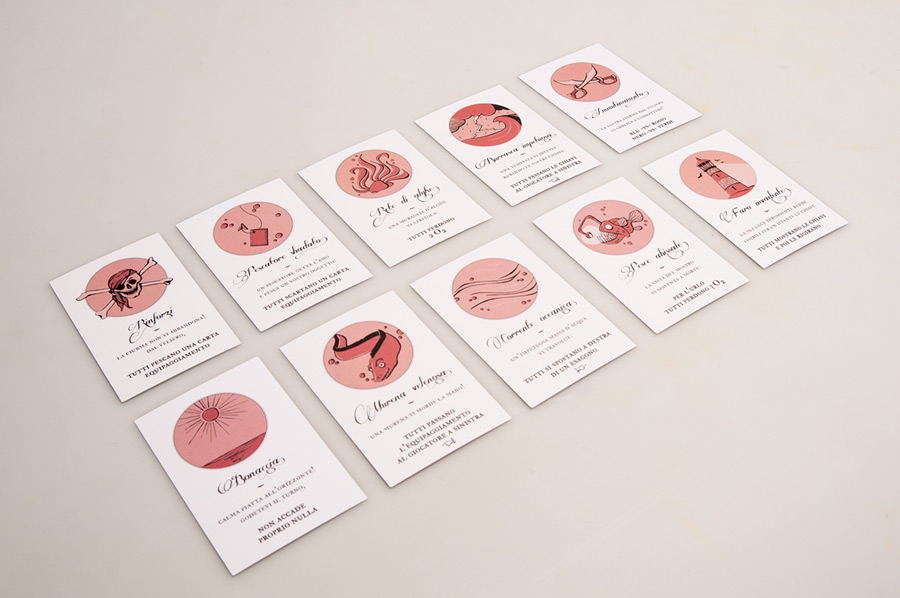 When you cross a sea monster you have to fight it by rolling dice and when you cross a sea level (each one has a different gradient blue) you have to stop moving.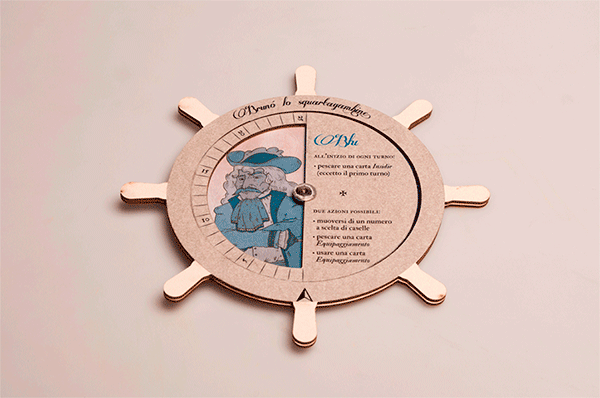 Every hexagon you pass is an oxygen unit less. If you look at all the pictures, I think you'll understand! I'm sorry but we have not written the rules in English yet.
Photo credits: Alessandro Malcotti / Used with permission.
Did you like this story? Please share or comment. Go to this page to submit a story yourself. Subscribe to our online magazine here!