This article is on how we teamed up with 8 companies to do a massive giveaway that currently going on and free to enter.
Everyone loves giveaways. I still remember growing up and going to McDonald's on one fine afternoon to buy 100 chicken nuggets, 5 Large cokes, and 2 apple pies just so I could get those darn Monopoly pieces. As much as I loved eating those deliciously artificially shaped fried chicken puree, the reason for my extensive purchase was the chance to win a million dollars. A chance to win something that would change my life forever.
That's what we wanted to do for this board game giveaway. Sure there have been times where game companies have given away copies of their games, but never has there been a prize so magnificent, that you won't have to buy another board game until 2019. So we set off to do exactly that. The first challenge? Getting the companies on board.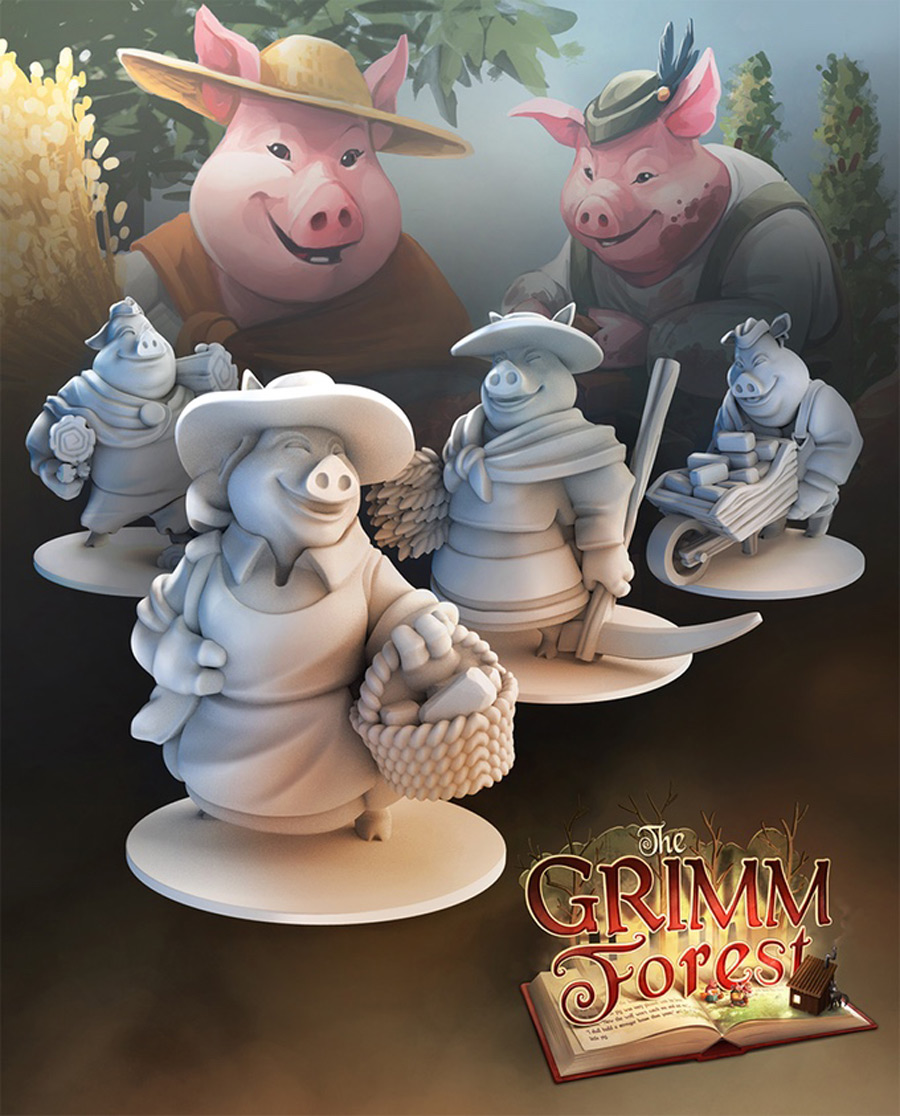 Our earliest partner James Hudson from Grimm Forest who current kickstarter has raised $200,000+
We started by emailing every indie publisher that we could find. We asked them if they could donate one copy of a game that was currently in production. The tricky part here, was that a lot of these games weren't finalized. But we wanted those games specifically as part of the contest. New games in development that people would find interesting. At first nobody really understood what we want, but as we convinced more and more companies, it was a snowball effect and we name dropped existing partners to leverage more partners. Once we convinced Cool Stuff or Not to donate a copy of Ethnos
, things were looking good.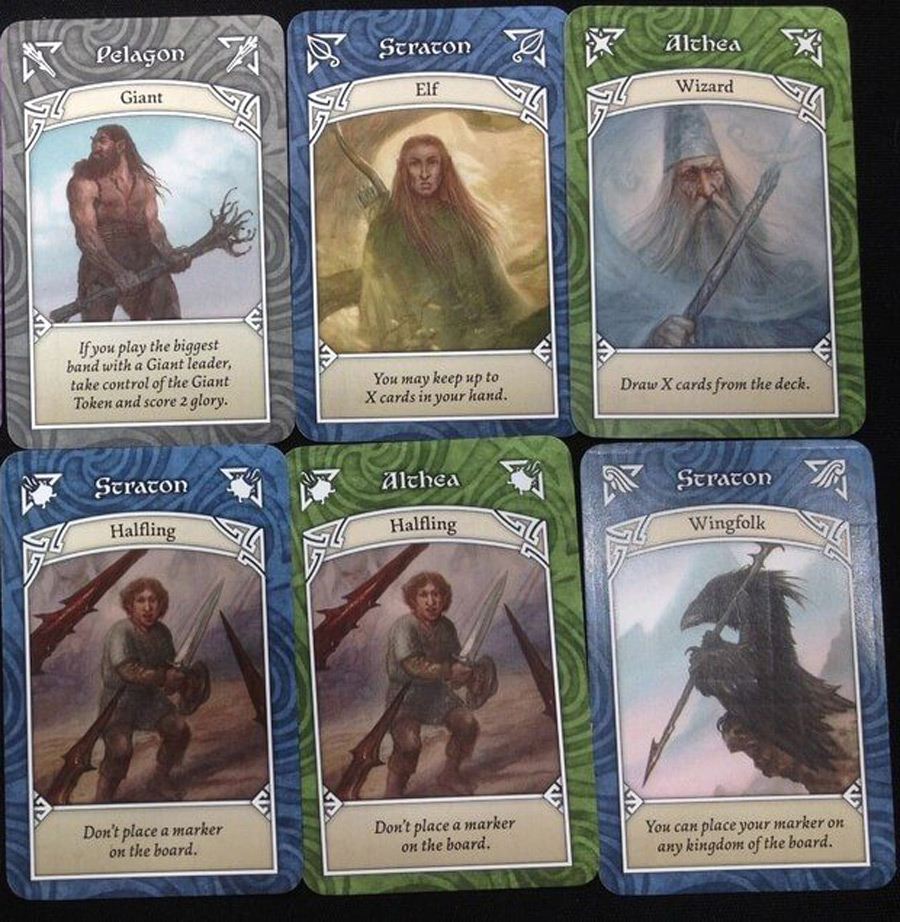 An early look at their card design with the classic fantasy design.

We reached out locally in the state we lived in to see if any local Indie developers were interested as well. Luckily the creators behind Dice Throne were locals as well. And they signed up as well. We got to learn the stories behind each indie publisher and for Dice Thrones, they were comic artists who decided to go for it!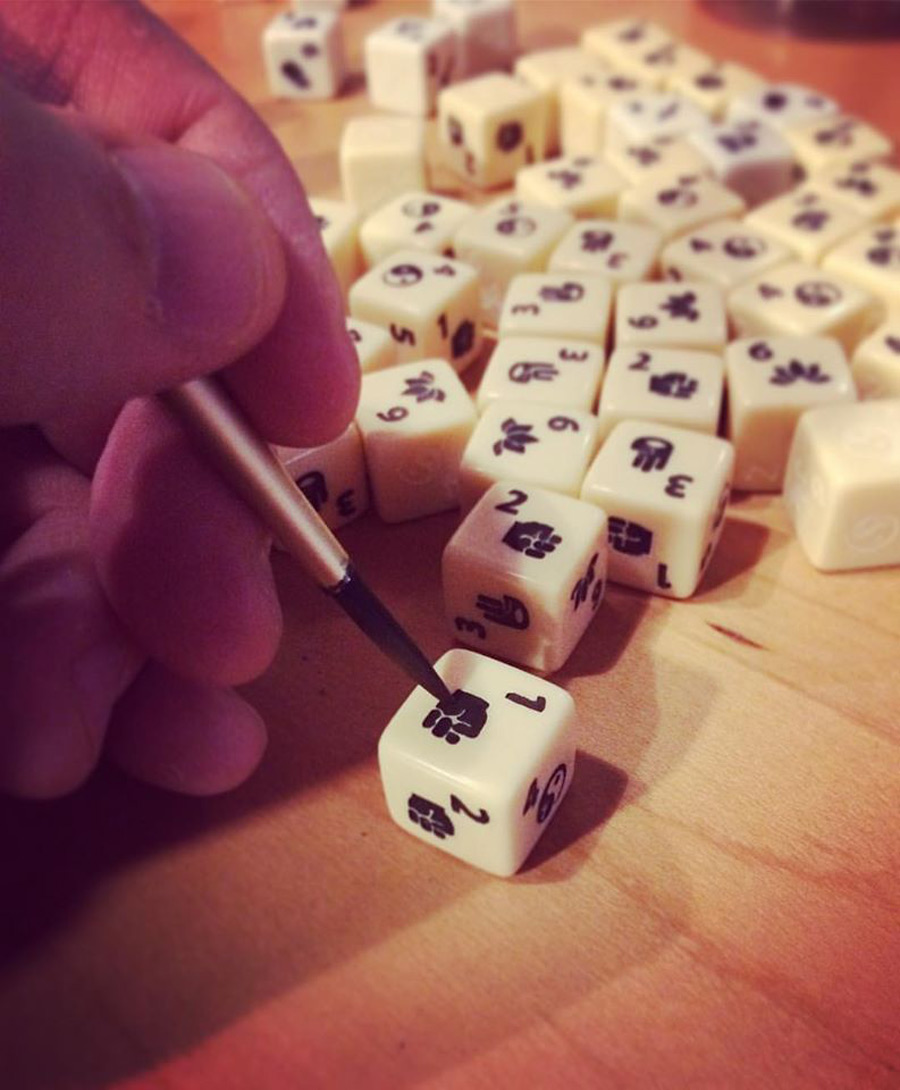 The creators of Dice throne painstakingly painting each dice for the prototype.
We soon were able to see these publishers as not just another big company but as individuals who had a unique story. Their journeys from where they started to how they got themselves to where they were now were all so fascinating.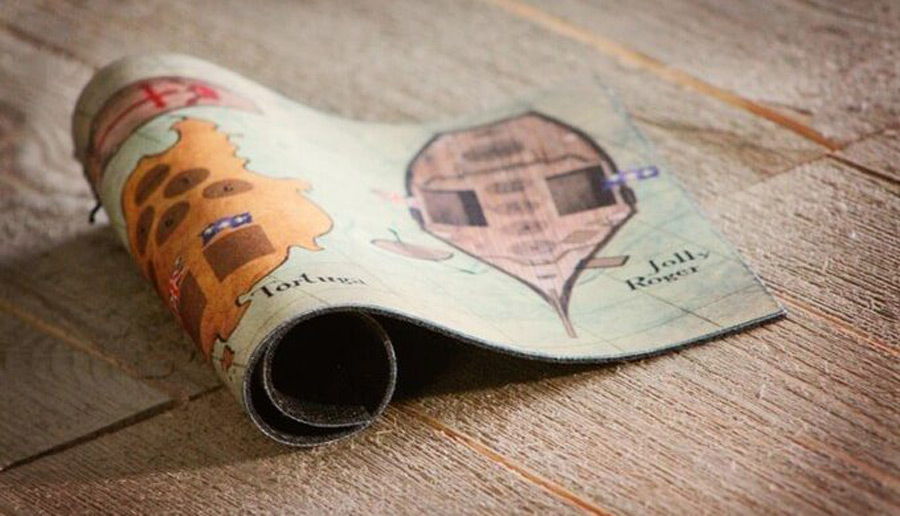 The couple behind Tortuga showed their unique style with playmats as the main board element.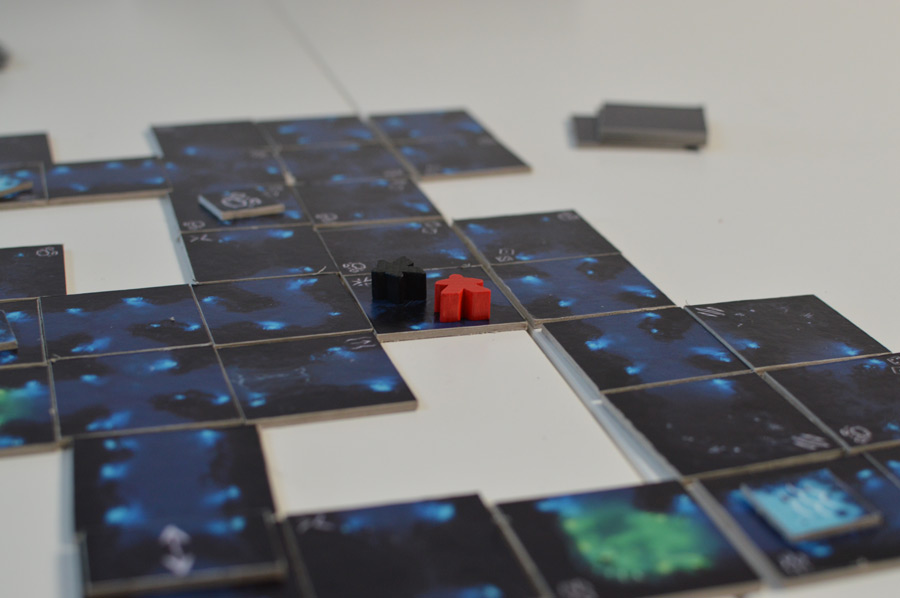 Peter using squares instead of hexagons.
Even companies that had already had a few games published were excited to hop on. The crazy thing is that everyone had such different games and the way they expressed their artistic style was through their creation and use of game pieces.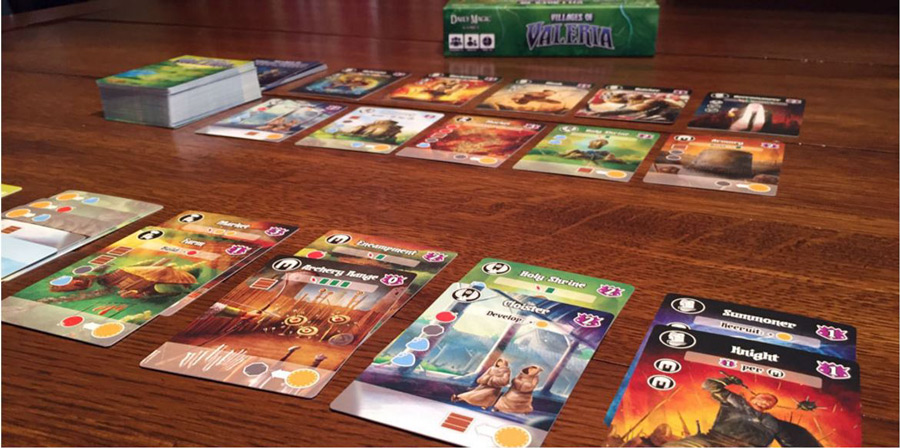 David at Daily Magic Games loved using cards. That was their bread and butter. They could showcase all their artwork without the use of complex cardboard pieces.
Our last partner was a bit different from us. They were able to license an IP and that IP happened to be the Terminator.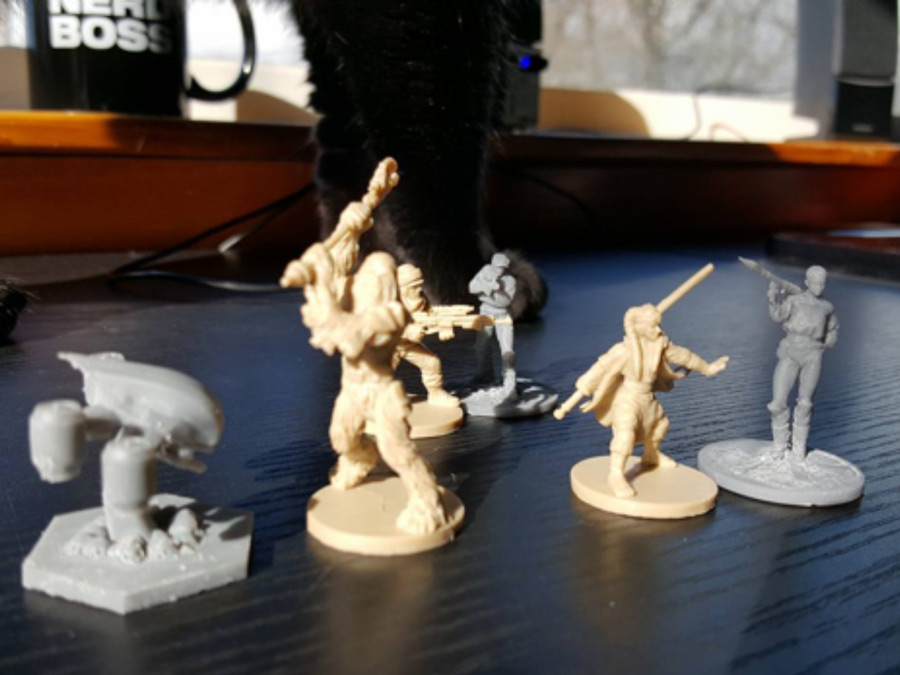 There sample miniatures looked pretty darn good!
All in all, we went into the giveaway just trying to give away some games, but we came out on the other side learning about each publisher's story and learning how the games they create express their creativity and personality.
Enter today to win all 8 board games mentioned above!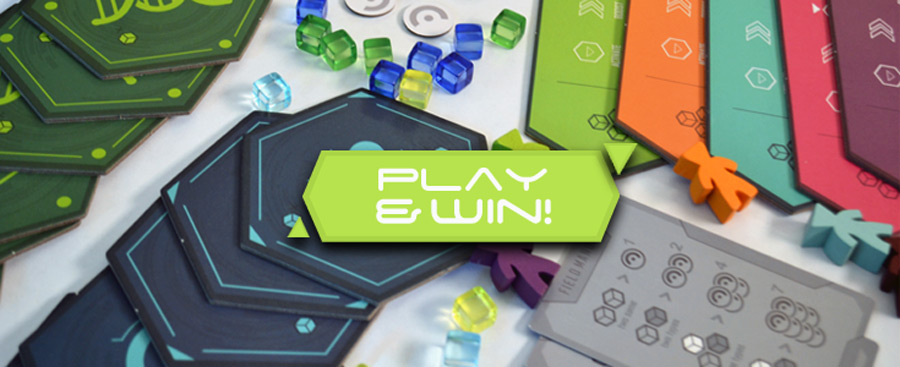 A little about us:
The Emergence team is a local group of friends from Seattle who launched our first game on Kickstarter in 2016. We specialize in team games, with hidden traitor elements.

Did you like this story? Please share or comment. Go to this page to submit a story yourself. Subscribe to our online magazine here!