Hi, I'm Glenn. I'm one of the creators of BestPlay.co, a site for the board game curious. Our mission is to show the world how diverse board gaming is now and why it's something for everyone, not just us 'nerds'.

How to Win at Monopoly, Terribly
How did you get into this world of non-digital games?
Like everyone, I had the usual childhood experiences of long, drawn-out Monopoly games and I never tired of pushing a metal ball around the Mouse Trap. But my most cherished memories are of playing games on New Year's Eve. Being part-Scottish, New Year is a big deal in my family and every year, everyone – aunts, uncles, grandparents, children – would get together and play the likes of Scattergories, Jenga and Trivial Pursuit.

I rediscovered board games around 5 years ago with
Cards Against Humanity
and
Citadels
. I've never looked back since. Now, the New Year's family games are
Survive
,
Codenames
and
Monikers
. My game collection is now into the low hundreds.
The Gist of Codenames in under a minute
How often do you play?
I generally play a few nights a week, either at a work board game night or at home with my fiance. The best occasions are still always getting a group of friends or family around and playing something exciting and new, or an old-new classic like Escape.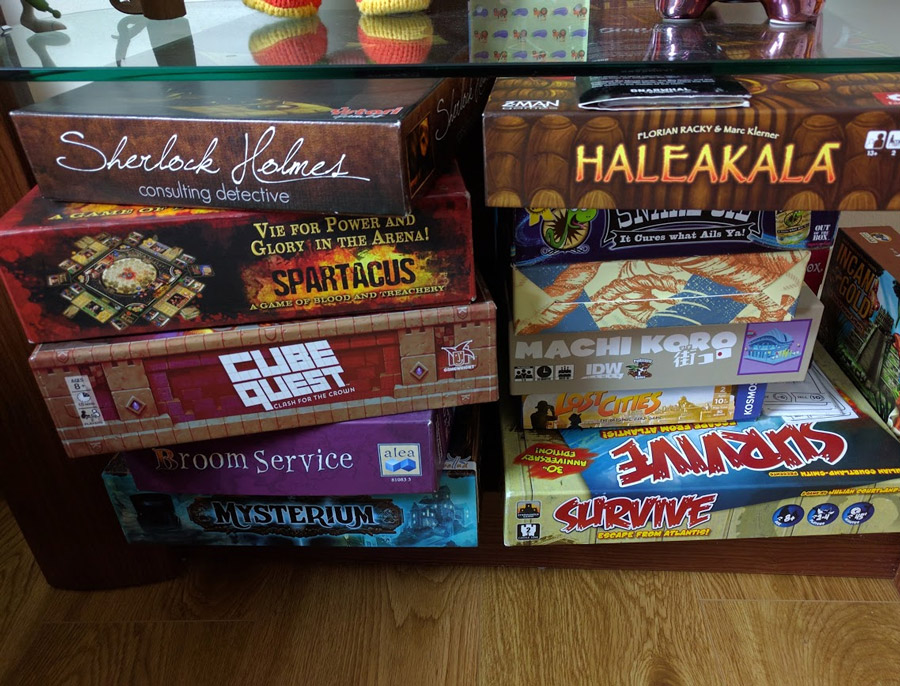 Can you tell us something about your shelves?
Unlike most proud board game owners, I'm not much of a show-er. Whilst some board games are colourful and interesting to look at, I find many of them to be an awkward size or with terrible box art. I have a few games out on the shelves but most are hidden away in cupboards or in our side table. I don't ever really want a house to be dominated by board games, and with such a compulsive board game-buying habit, hiding them away is another way of pretending I haven't spent as much as I really have!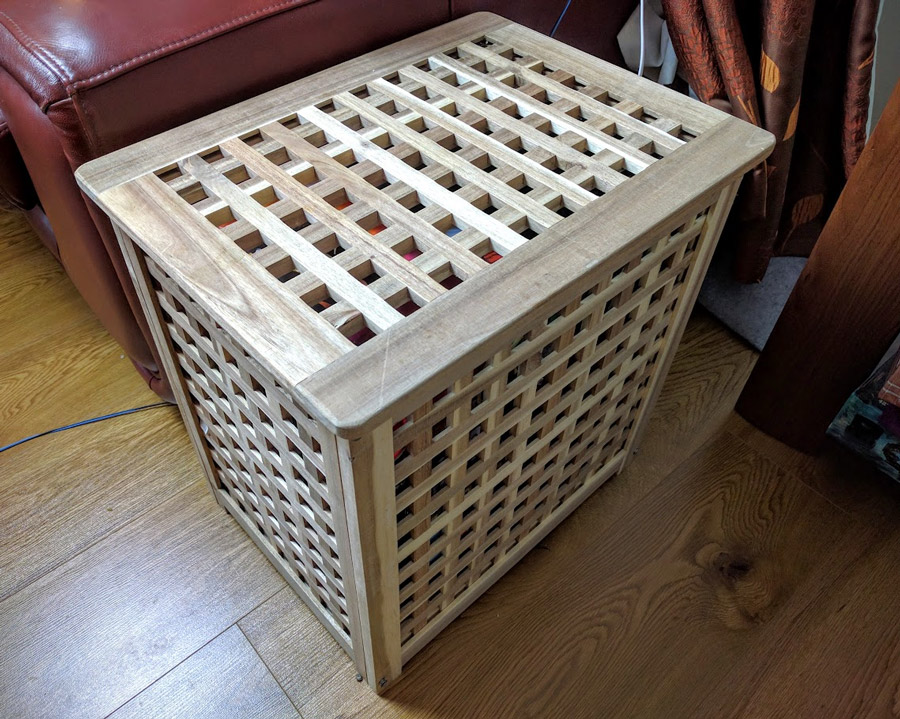 What is your favorite game at the moment?
It's always changing but I've really got back into Escape: The Curse of the Temple recently. It's such an exciting and energetic game, it's impossible not to be enthralled by it. But I've spent most of the year playing Codenames – it's almost the perfect game because it scales well for both large and small groups. It's easy to learn just by watching and I've not found anyone yet that doesn't love it. That said, this years best game is undoubtedly Pandemic Legacy. There's just nothing that comes close. Ask me again next month and I'll probably have a new list though. It's so hard to pick just one.
I have to admit that I do have a pile of shame – games I own but haven't got around to playing yet. It's usually because they are a little deeper, so not suitable for every group – especially when you're playing casually. Right now, the two in that pile that I'm desperate to play soon are Fury of Dracula and Vast.

The gist of the card game Skull
What is your most special or obscure game?
My most special is probably Skull. I've played it in 3 different continents with tens of people in tens of countries. It's worn down from so much play because it's the perfect game to crack out with friends, whether you're having some beers in a sunny foreign bar or holed up inside on a cold and rainy British day.
My most obscure – I was going to say Chickapig but after it blasted through $500k on Kickstarter, maybe it's not so obscure anymore! So it's probably Senator. Despite being designed by the incredible Erik Lang, I rarely hear mention of it and I think it's criminally underrated and underplayed. It has the thrill of poker-esque betting but with more strategy than luck, as you know everyone's hands.
The Gist of Chickapig in under a minute
Thank you so much for sharing your story! Something you would like to add?
I'm so excited for the next few years of board games. We have never had this many people with this much money designing and playing games and it's leading to so many new experiences. Just the other week we saw the emergence of Captain Sonar – a whole new take on Battleship, but real time and with teams. I can't wait to see where the next great designers and their imaginations take us.

Would you like to present your board game shelf to the world? Please answer the above questions and include some good quality pictures to your story. Go to this page to submit your story. Subscribe to our online magazine here!