Hi, we're Ryan Sheffield and Brad Dougher, the founders of Craft Fair Games. We're artists, musicians, writers, graphic designers, filmmakers, archaeologists, propmakers, amateur cartographers, and decent pumpkin carvers, but mostly we're just a couple of pizza punk weirdos from Denton, TX who embrace the DIY ethos and design the games we want to play. Please review our helpful corporate industrial infomercial and enjoy the business-pleasures of our valuecrafted synergy:
Our first publicly-released game FEROX debuted late last year and is currently available for sale on our website. Ferox is an asymmetrical 2-player card battling game inspired by the cannibal exploitation horror films of the 1970's and '80s. One player controls a sadistic, drug-addled film crew that has crash-landed in a hostile jungle and must escape at all costs. Their opponent takes on the role of four native tribes intent on destroying (and eating) any trace of the invaders. Through careful card drafting, vicious dice-chucking, and the manipulation of a unique shared resource pool, players must outwit their opponent, achieve their goals, and KILL! KILL! KILL!
Ferox is for 2-players and takes 60-90 minutes to play. Due to graphic depictions of violence, drug use, strong language and adult subject matter, the game is NOT recommended for anyone under the age of 18. We encourage ALL Concerned Parents, Real Americans, Homeowners' Associations, and the Pure of Heart to please watch this educational Public Service Announcement regarding the dangers Ferox poses to our children and society as a whole: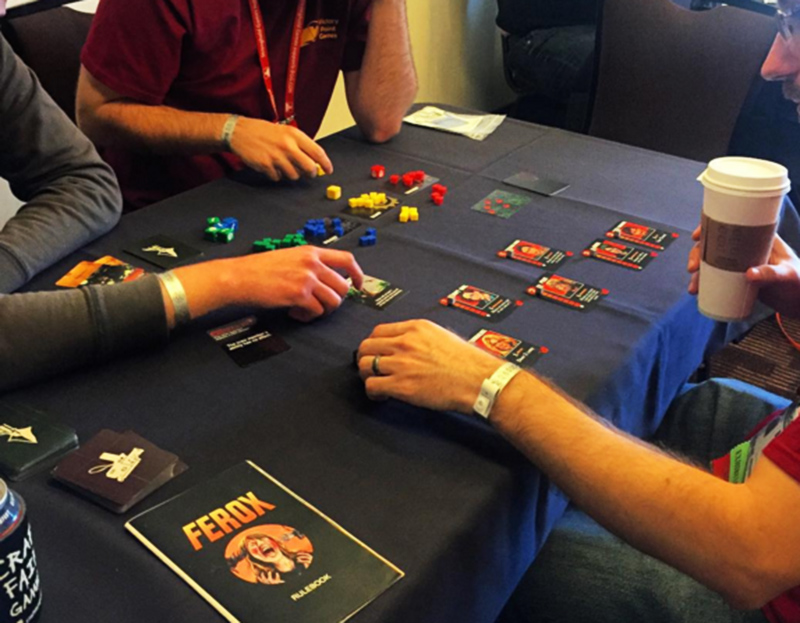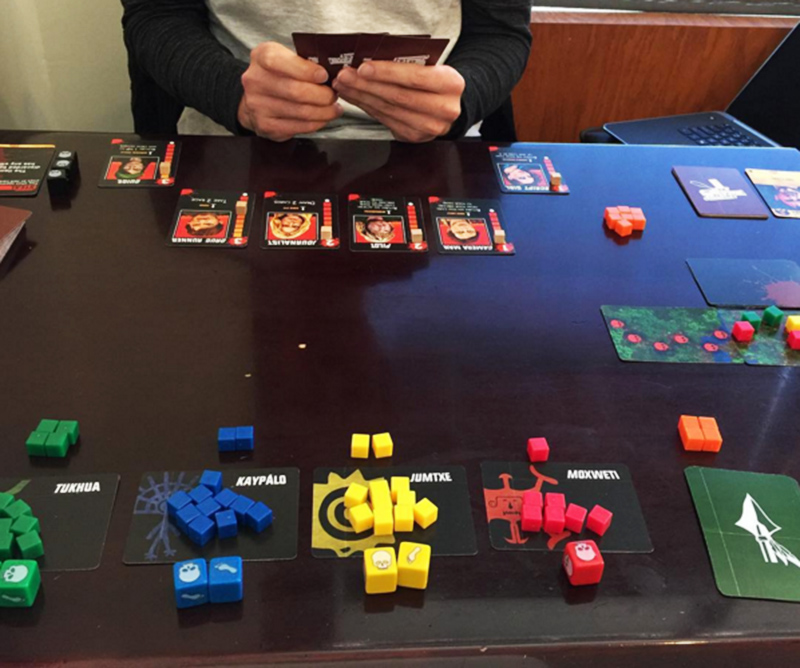 Photo by @kid_miracleman
When we began developing Ferox back in 2014, we set out to capture the aesthetic of exploitation/grindhouse films while giving the players an increasingly intense cinematic/narrative feel in gameplay. We did all of the artwork and graphic design at a trashy sports bar in Bedford, Texas over the course of eight months and several hundred beers. We opted for Prismacolor pencils as the medium for the artwork with the aim of creating a raw, unique look that would stand out in contrast to the immaculate digital art favored by most mainstream publishers.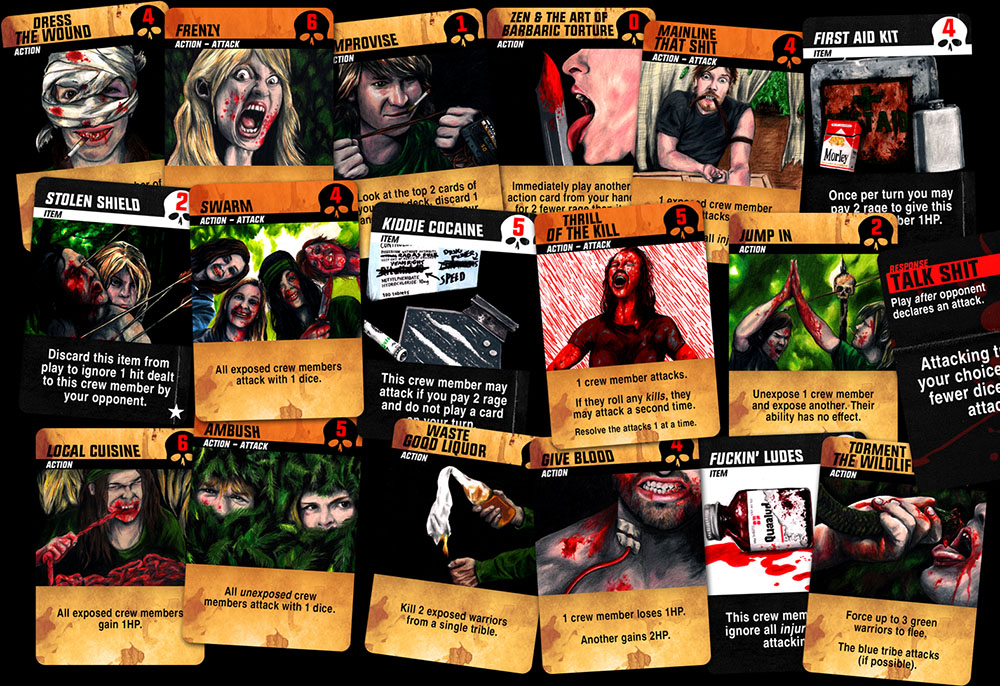 Craft Fair games is a proudly independent, disconcertingly-DIY design collective and publisher, which means we do all of this nonsense ourselves (from conception to artwork to assembly to promotion), so our style is a little rough around the edges. For a behind-the-scenes glimpse into the inner-workings of Craft Fair Games and the making of Ferox, watch our corporate industrial training video (available NOW on Youtube and Betamax videocassette):
Honestly, we just wanna hang out with you, have a beer and play some games. Hit us up!

Did you like this story? Please share or comment. Go to this page to submit a story yourself. Subscribe to our online magazine here!