What's your friends favourite ice cream flavour? Do you know what marzipan is made from? Have you ever tried drawing something with your eyes closed?
Planeo helps you discover all of those things. And for things you know or do well, you earn points. And once you have enough points you can hop into the goal piece to win. Easy as pie.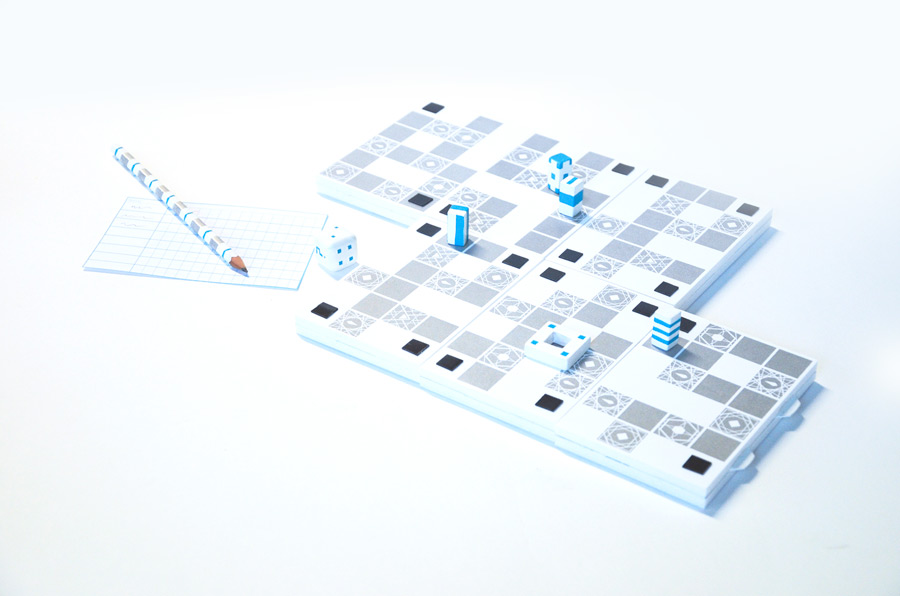 It all starts with a playboard — with three ground pieces. But throughout the game players can extend the board in width and height. Ground pieces can be plugged together in different ways and are printed on both sides to ensure that the playboard looks slightly different in every game. To gain extra points layers can be stacked on the ground pieces.

Players can earn points by hopping on one of the fields with a symbol. Each symbol relates to a card.
– Triangles stand for general knowledge
– Hexagons are about your fellow players; do you know who has the smallest ears or where your right neighbour travelled to last or do you remember which vegetable your opponent despises?
– The square on its tip is an action card, you may have to draw with your eyes closed, hum a song, mime or read someone's lips
– Diamonds are destiny cards and hold many secrets, some positive, some negative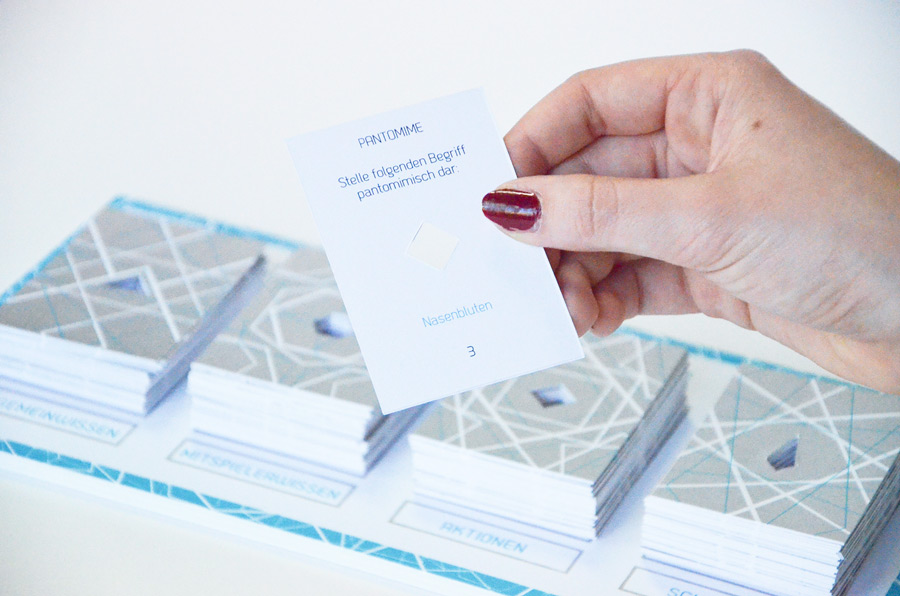 After you've gained enough points through your knowledge, skills and luck, you can make your way to the goal piece. But beware, you may still lose points or be repositioned by an evil opponent with the right destiny card. The first player with the right amount of points landing in the goal piece wins all the respect and the game.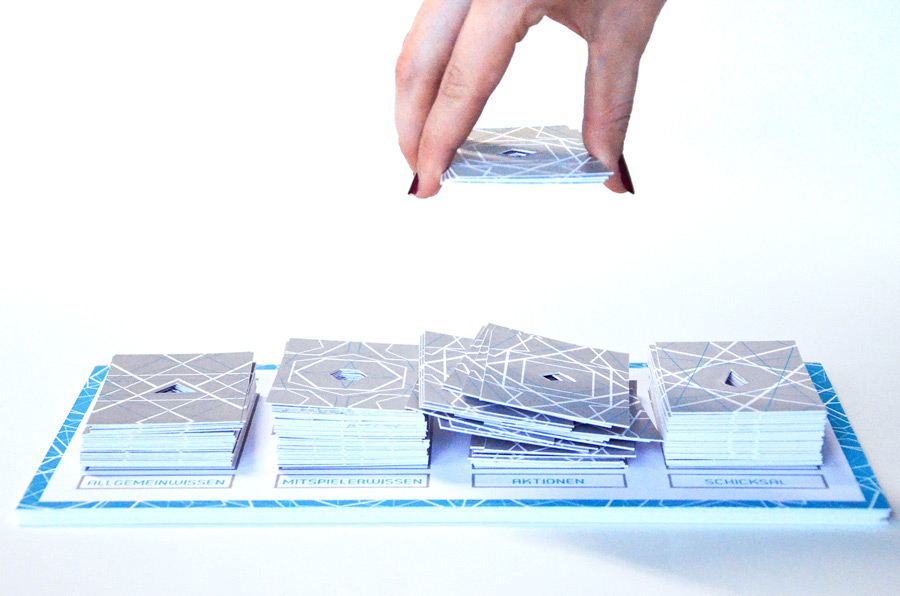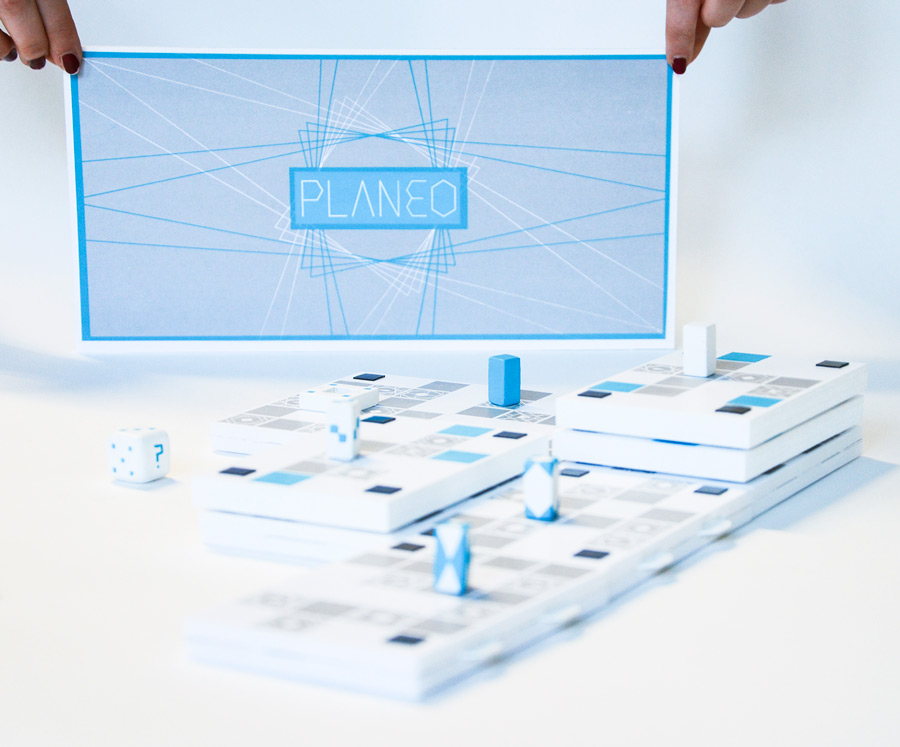 Planeo was invented by us, three Austrian friends — Julia Potocnik, Verena Obermeier and Sandra Pallier — in 2013 as our graduation and diploma project. We wanted to create a game that can expand and be flexible and we wanted to include an aspect of getting to know your fellow players a bit better. We're now living in Austria and London and we all work in the design industry.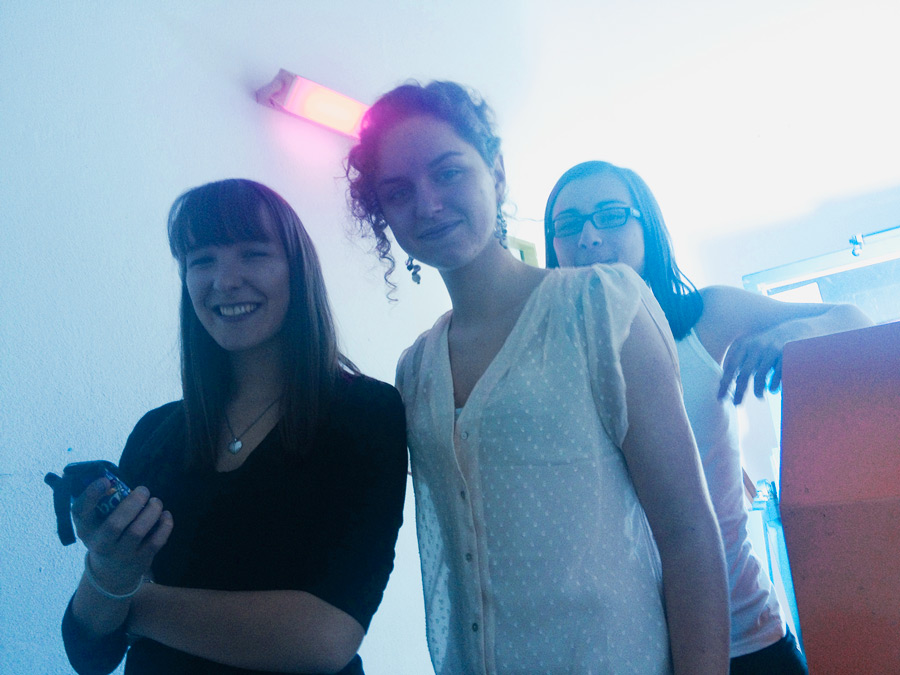 The following pictures show the process of the production. We did a lot of silk screen printing – not only for the main board tiles but also for the backsides of the cards. To keep the board tiles together we glued magnets on them and the playing pieces are all hand painted. The whole production of four games took us about three months to complete.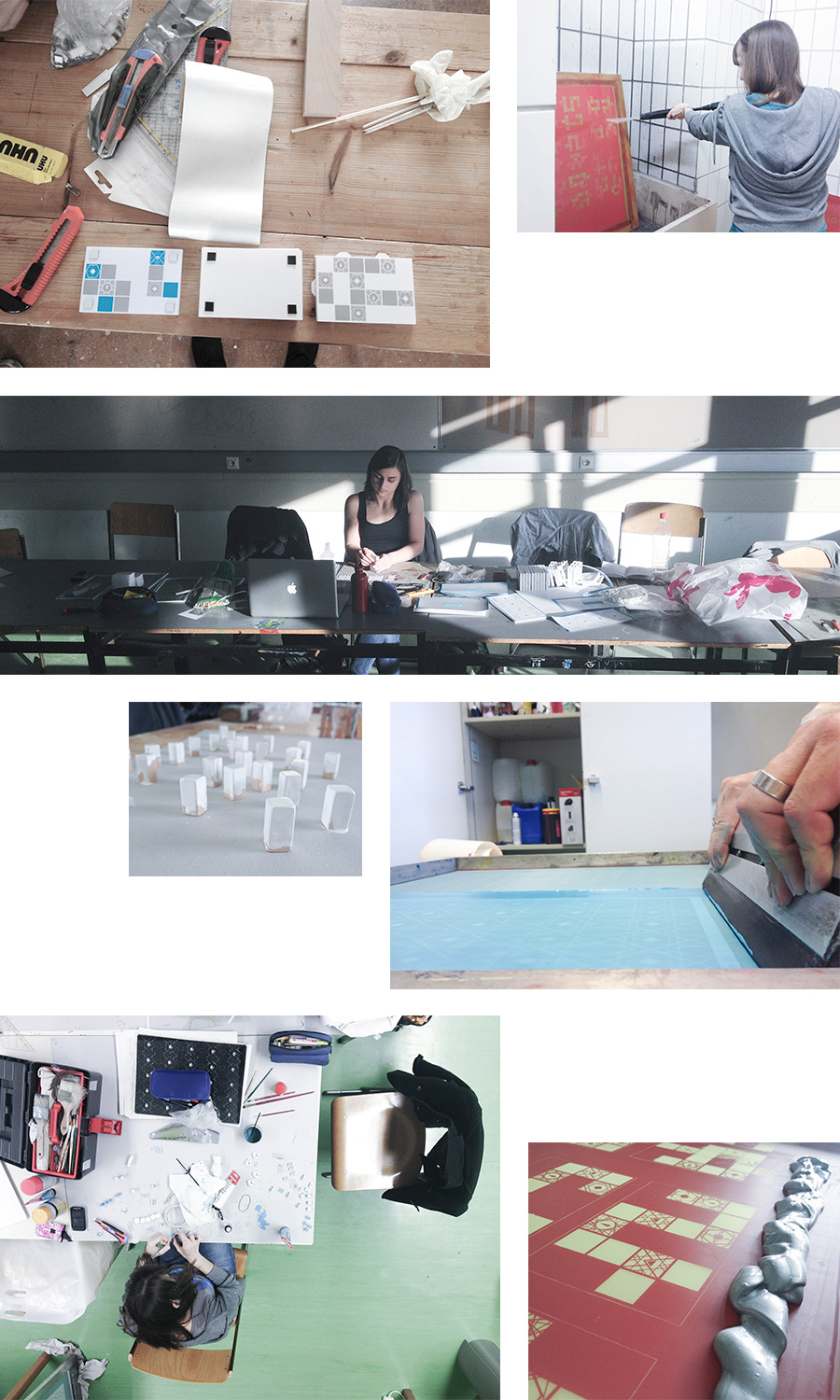 Did you like this story? Please share or comment. Go to this page to submit a story yourself. Subscribe to our online magazine here!